Mouse Cursors one of the most important things in a PC. Windows 10 offers a lot of customization settings to its users like changing font size, recording screen, and much more. You can even customize the cursor on Windows 10 according to your preference. Windows 10 has a wide variety of cursors to choose from.
Most of us ignore to change the cursor on Windows 10 as we get used to it. But for some peoples, the white color of the cursor may not be clearly visible. In those cases, you can alter the cursor to your preferences.
How to Change Mouse Cursor on Windows 10
(1) Open the Settings on your Windows 10 PC.
(2) Go to Device Settings and choose the Mouse option (choose Mouse & touchpad on laptops)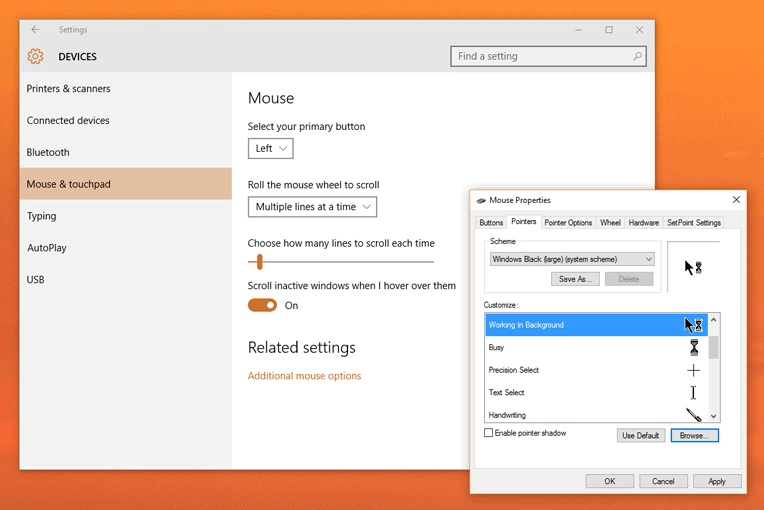 (3) You will get the basic mouse properties. Click the Additional mouse options.
(4) Now, the Mouse Properties window will open.
(5) Click the Pointers from the Menu bar.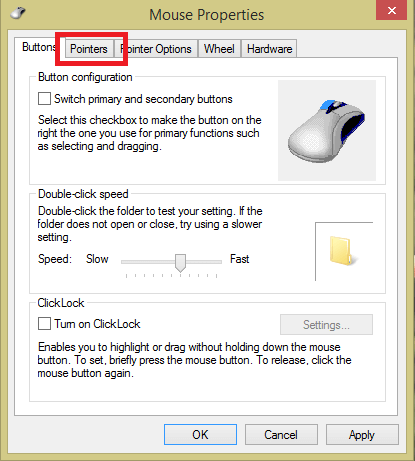 (6) On the Scheme drop-down menu, choose any of the schemes you want.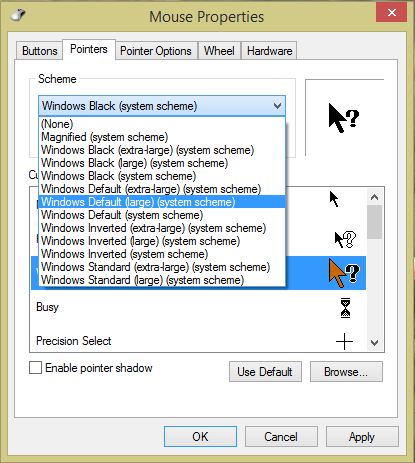 (7) You will get different types of cursors associated with the scheme.
(8) Select the cursor you want and click the Apply button followed by the OK button.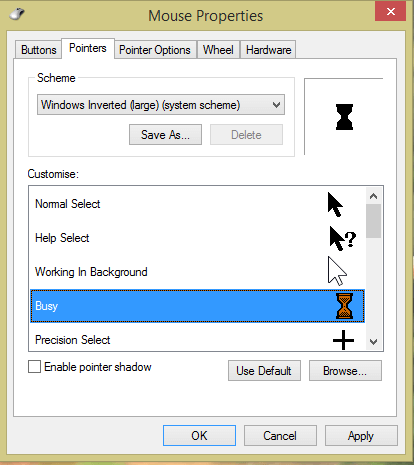 (9) If you want more, click the Browse button.
(10) This will open a list of different cursors for your PC. Select any one of them and click Open.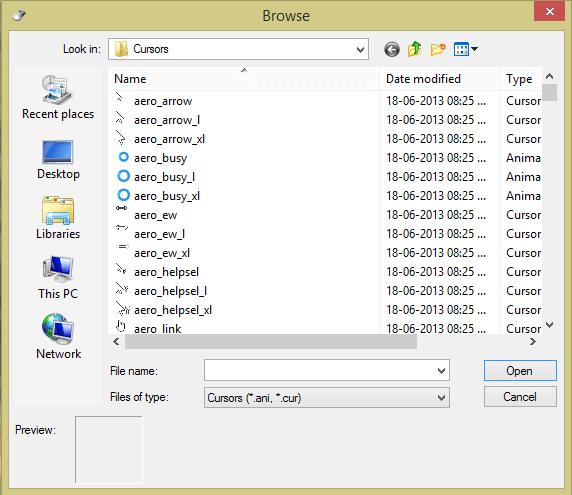 (11) Now, the selected cursor will be highlighted. Click the Apply and OK button to make the change.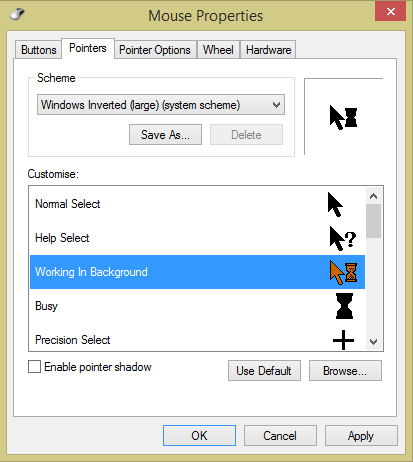 You can also install custom cursor from websites like Stardock and Deviant Art. The downloaded cursors can be chosen from the Browse option. Click the Browser option and go to the Downloads folder where the cursor is downloaded. Click Apply and then the OK button to make the change.
Note – You can change or invert color on Windows 10 by simply navigating to its settings.
Change Cursor Color and Size on Windows 10
To change the colour and size of Mouse cursor,
Press Windows + U keys.
On the left-side pane, choose Cursor & pointer.
Now, you can change the pointer size and color according to your convenience.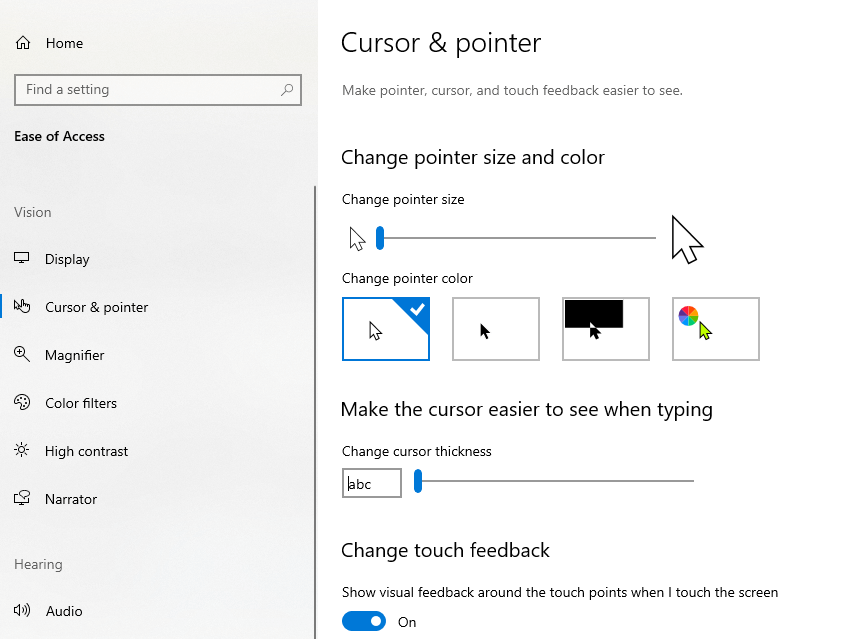 These are the ways in which you can change the cursor on Windows 10 PC. In Windows 10, you can choose the cursor from any type you want and customize it in any way you need. Share your favorite customized cursor in the comments section below.
Follow our social media pages, Facebook and Twitter for more updates.
Was this article helpful?