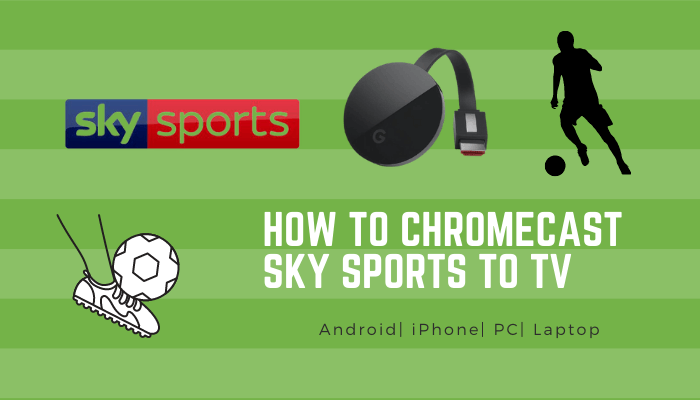 Sky Sports is a streaming app of Sky Sports Channel to watch anywhere online. It covers Football, Cricket, Formula 1, Boxing, Golf, Rugby, Tennis, and many more. Sky Sports send a notification alert to inform you about the upcoming matches of favorite teams and leagues. The Sky Sports app is available on Android and iOS devices. You can view Sky Sports on your TV with the help of Chromecast.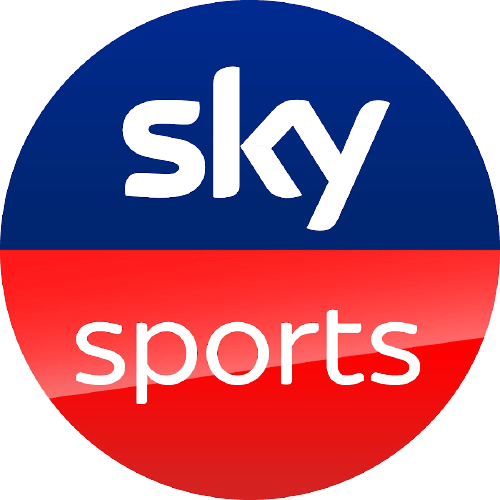 The schedules, scores, and results of every match are updated instantly on the app. This app also has live blog commentary and detailed news articles about players, teams, leagues, events, etc.
How to Chromecast Sky Sports to TV
You can Chromecast Sky Sports to the TV through screen mirroring because the app doesn't have the casting feature. Screen mirroring can be done from your smartphone or PC.
Mirror Sky Sports to Chromecast Using Android Phone
#1. Connect your phone and Chromecast device to the same WiFi Connection.
#2. Install Sky Sports from Google Play Store and swipe down the notification tab.

#3. Click the Screen Cast option from the Notification center. The name of the icon may vary with the brand.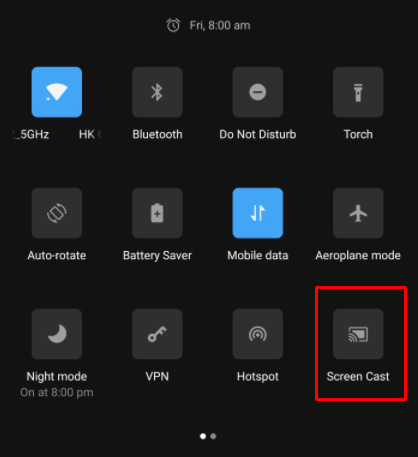 Note: You can also go to Settings >> Bluetooth & Device Connection >> Cast to find the available devices as well.
#4. Select Chromecast device and connect to it. Your entire phone screen will appear on the TV.
#5. Launch the Sky Sports app and log in to your account to stream the content on TV.
For older versions of Android smartphones, you can't screen mirror the Sky Sports app due to DRM protection.
Using iPhone
iPhone devices do not have an inbuilt mirroring option, but you can use other apps to Chromecast iPhone to TV. The most used apps are Replica and Chromecast Streamer. Make sure that the iPhone and Chromecast are connected to the same Wi-Fi network.
#1. Open App Store on your iPhone. Download Replica and Sky Sports app.

#2. Launch the Replica app and select Continue.
#3. Choose the Chromecast device from the available devices and connect to it.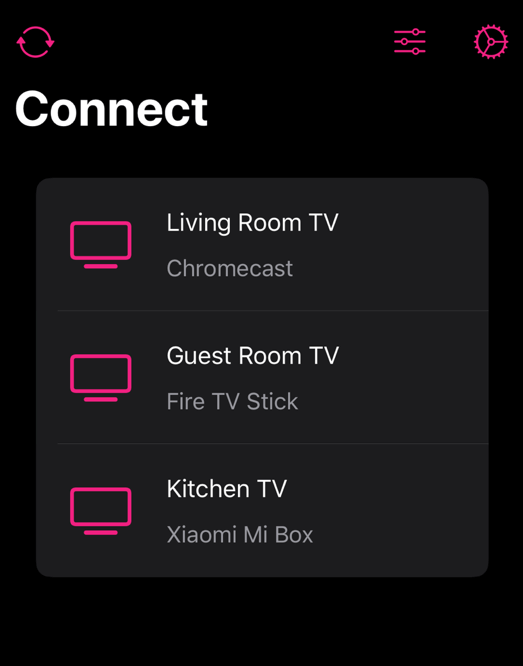 #4. Click on the Start Broadcast button to begin mirroring your iPhone screen to the TV.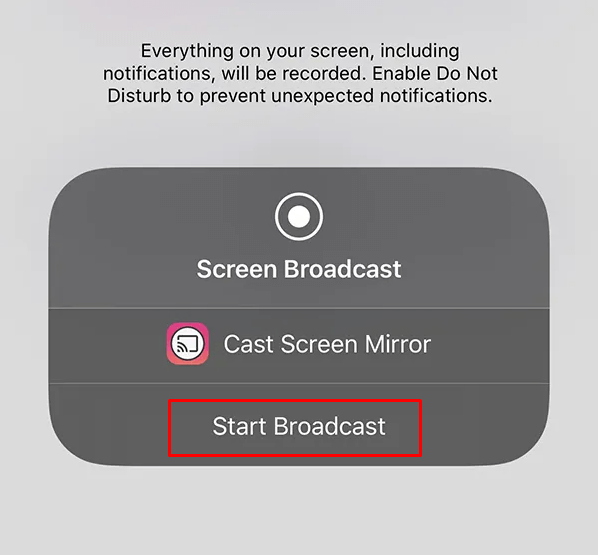 #5. Launch the Sky Sports app and sign in with your account. Watch the contents on TV.
#6. Select Stop Broadcast in Replica to stop screen mirroring.
Using Chrome Browser on PC
#1. Start your PC and connect it to the same WiFi network that the Chromecast device is connected to.
#2. Open the Google Chrome browser and search for Sky Sports. Click the Sky Sports official site.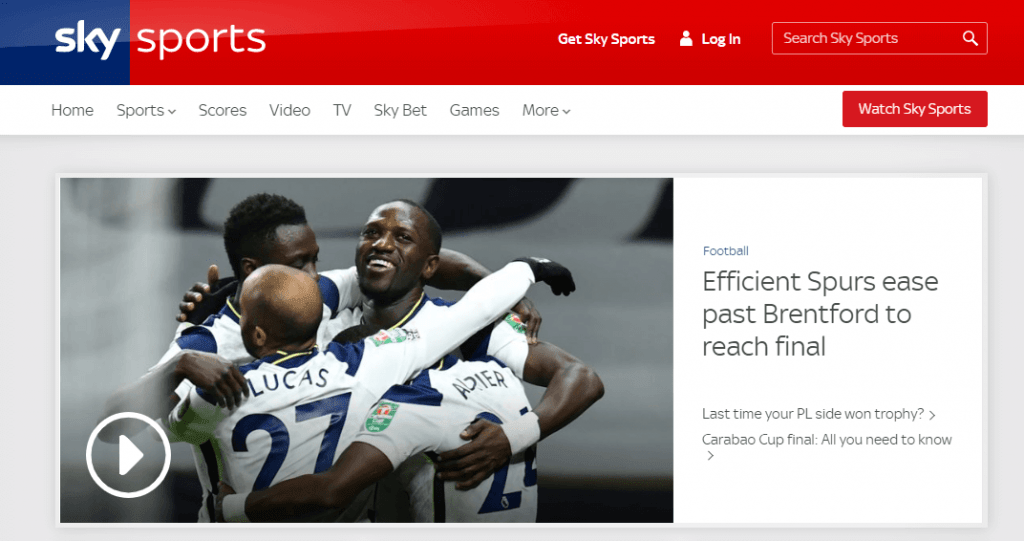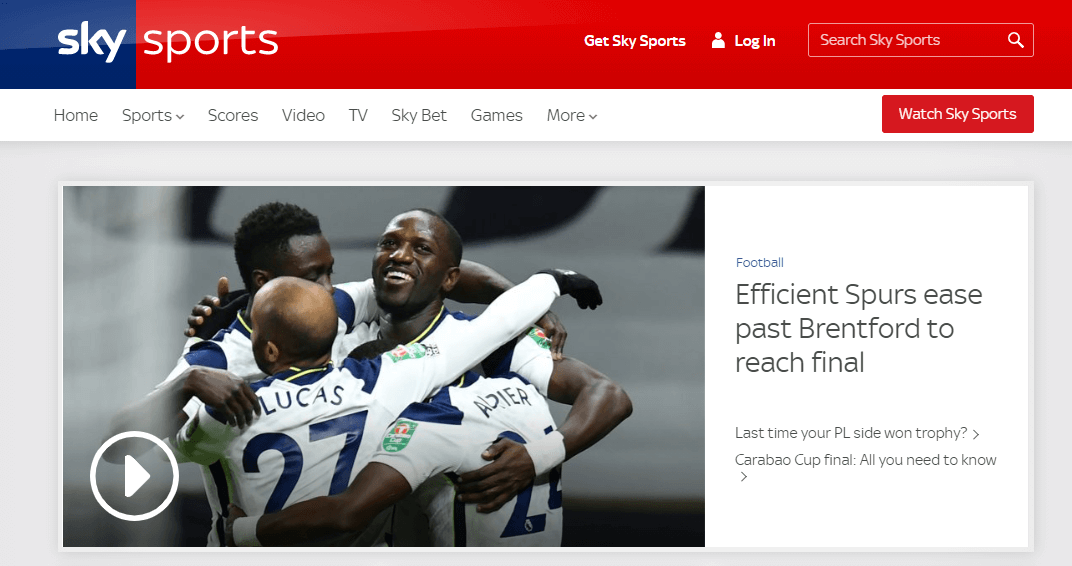 #3. Select Customize and Control Google Chrome (three vertical dots) icon and click the Cast option.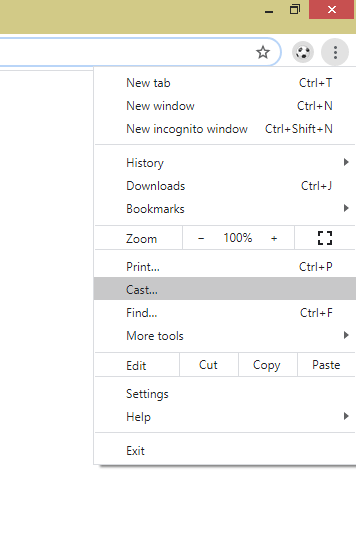 #4. Choose the Chromecast device to connect and in the Sources drop-down, select Cast Tab.
#5. Login to your account with your Username and Password. Stream your favorite matches on TV.
Sky Sports offers all Sky Sports channels live streaming in a single app. Chromecast Sky Sports to watch live matches, replays, and highlights on TV. As Sky Sports is not a compatible Chromecast app, we are opting for the screen mirroring method. Wait until the Cast support is released for the Sky Sports app.
For a popular app like Sky Sports, it is surprising that the app is not supported by Chromecast. Some video streaming apps are protected with DRM technology. With that, you can't take screenshots, screen record the video content, and so on. This is to stop online video piracy. To integrate the Chromecast support in a video streaming app, one needs to tweak the DRM settings. But, Sky Sports is not willing to do it. Let's wait until its official release.
FAQs
1. Can you watch Sky Sports on Chromecast?
Yes, with the screen mirroring feature, you can watch Sky Sports video content on Chromecast.
2. Can you cast the Sky Sports app?
No, currently Sky Sports doesn't have the Cast support.
Was this article helpful?