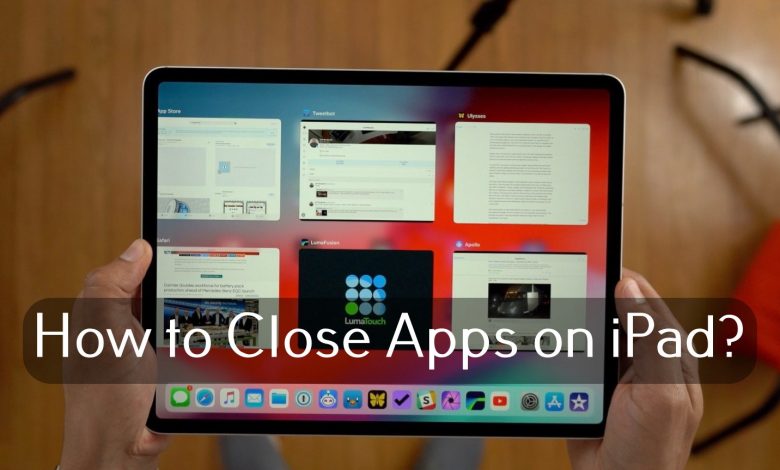 Apple's iPad is a big success ever since its launch. Its screen resolution is neither small nor big. The intermediate screen of the iPad is more comfortable and convenient to use, view, and navigate. Both iPad and iPad Pro supports multi-tasking and thus the users can open multiple apps and resume them easily. iPad received app switching interface support since iOS 7. With this, the users can close apps with a simple gesture. If you don't know how to close apps on the iPad, then we are here to help you. iPad users must primarily know to close the app as it will help you get back to the old state when the app isn't responding.
How To Close Apps on iPad?
Just like opening apps, it is indeed necessary to close the app on the iPad. Follow the procedure to force close apps on the iPad.
(1) If your iPad has iOS 12 or earlier, double-tap the Home button and app switcher will open up. If you own iPad Pro models with iOS 12 or later, swipe up from the bottom to til the middle to the screen.
(2) Swipe left or right to find the app that you prefer closing.
(3) Now, press and hold the app window. Then, swipe up on app's preview to close the app.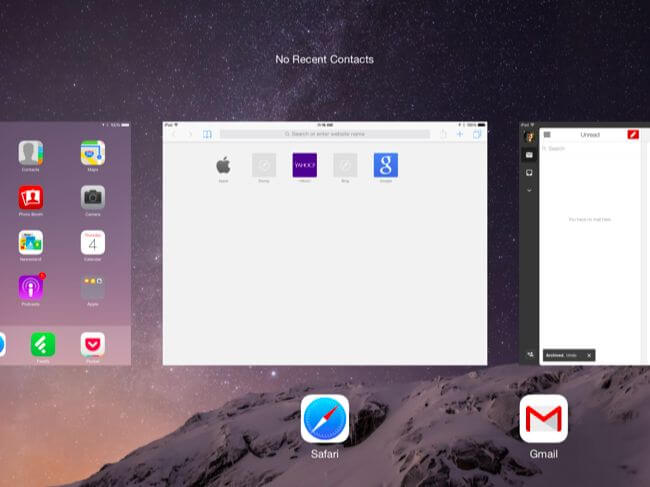 Tip! If you don't find the app on the recently used apps section, then it means it is closed.
(4) Press the Home button on iPad with iOS 12 or earlier and tap outside the app switcher to go to the home screen on iPad with iOS 12 and later.
Note: If you aren't able to close the app on the iPad, then you should restart the iPad. Just hold the sleep/wake button till you get "Slide to power down." Power it on the back and the apps will be closed.
FYI! If the app is regularly unresponsive, then it means the app itself has issues and it may only fix up the issues temporarily. This method is used to close the opened apps. To Uninstall or delete apps on the iPad, you have to use another method.
It is that simple to close apps on your iPad screen. For any queries about closing apps on the iPad, you can comment us below.
For more informative tech-related article updates, follow us on Facebook and Twitter page.
Was this article helpful?