Creating a Gmail account is so simple, free, and involves only a few steps to own one. We all know Google is the most popular internet search engine. If you are a Gmail user, then you already have a Google account. Having one Google account can help you in multiple ways. To create a new Gmail account, you have to follow simple steps and can be done on a variety of devices. Let us check the benefits of having a Gmail account before jumping into the steps to sign up for Gmail.
Benefits of having a Google account
If you are an Android smartphone user, you may already know the advantage of having a Gmail account. Your Android smartphone asks you to enter your Gmail address and password to link it with your phone when you set up the device.
To access Google Play Store. Installing and updating all your applications takes place here and it's the most important function of a phone.
Google Maps can be accessed only available with a Gmail account. With the Gmail account, you can save work and home location.
Data Synchronization can be done on all your devices using the same Gmail account. For example, Google Drive, Calendar, and Contact List.
YouTube is the one destination for information and entertainment needs a Gmail account.
Storage of data becomes easy with Google Drive, which can be accessed anywhere with your Gmail account.
If you are a regular user of Google search, using it with your own Gmail account helps in maintaining your Google history. This helps in personalized recommendations based on your activities.
Make sure to have a valid phone number or an existing Gmail account for the verification process. If you want to create a new Gmail account without a phone number, you need an existing Gmail account. You can use the existing Gmail account for the verification process. If you are new to Gmail and have no phone number, you can't create a new account.
Steps to Create a New Gmail Account on PC
Gmail allows you to create multiple accounts with ease. So, if you already have a Gmail account, you can create a new one with ease.
[1] Go to the Google account Sign In page.
[2] Click Create account and then the sign up page will appear.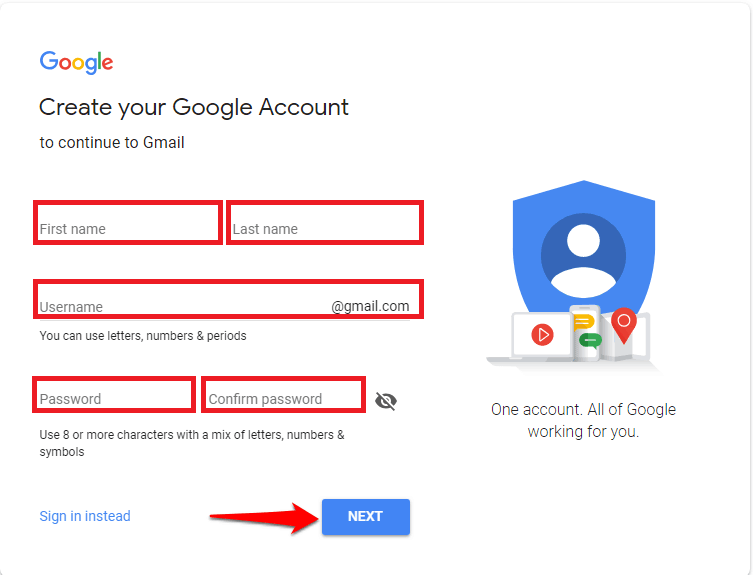 [3] Enter your First and Last name.
[4] Next, enter a Username, Google will give you the available list of choices.
[5] Set Password and Confirm it again as per Google's suggestion.
[6] Tap Next after entering all the details.
[7] On the next page, provide your Phone number for verification. This is only for a two-step verification process and is optional.
[8] You will get a text message with a code to the phone number provided. Enter the Verification Code and tap Verify.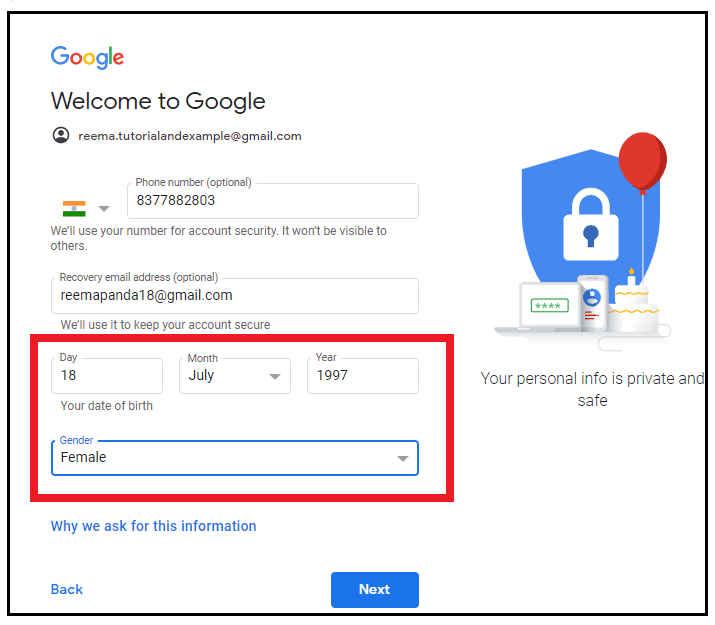 [9] Next, enter a Recovery email (optional), your Date of Birth, and choose your Gender.
[10] Tap Next. On the next page, click I agree check box after reading Google's terms of service and privacy policy.
[11] Thus, a new Gmail account has been created.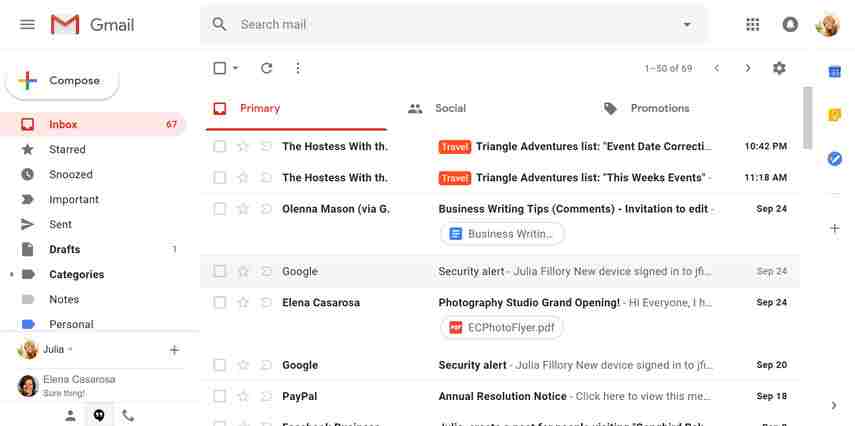 How to Create a New Gmail Account on Android Smartphone
[1] Go to Settings.
[2] Tap on Accounts.
[3] Select Add Account.
[4] Click on Google.
[5] Enter your personal details and create your Log in information as per the instruction.
[6] Finally, click the I agree check box to agree with Google's terms of service and privacy policy
[7] Thus a new Google account is created on your android device. You can install the Gmail app on your phone from the Play Store for easy access. But, in all Android smartphones, the Gmail app is preinstalled.
How to Create a New Gmail Account on iPhone
[1] Go to Settings.
[2] Select Mail.
[3] Click on Accounts and then select Add Account.
[4] Tap on Google.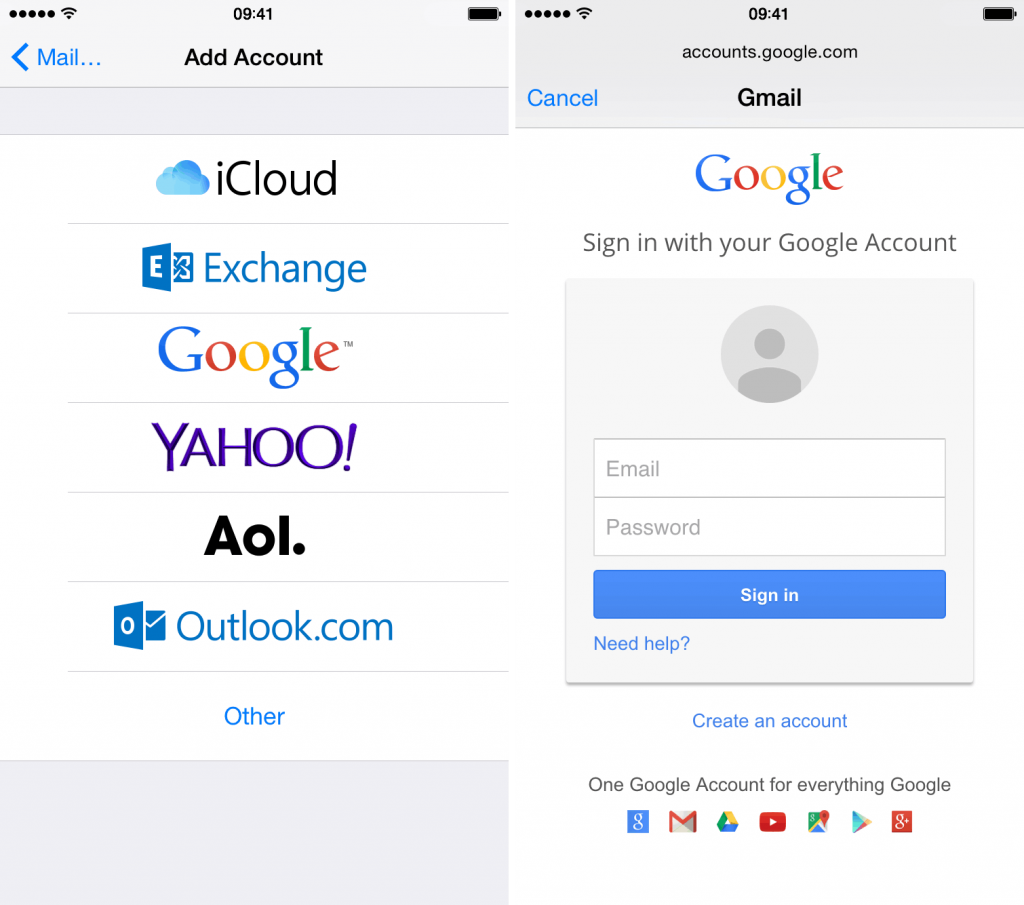 [5] Click on Create an account and enter the personal information as that of the previous methods.
[6] After a new account is created on your iOS device, you can sync the data on your device with the Google account.
All you have to do further is enter your email address and password for signing in. You can use Gmail and all other Google services with this email address. It is suggested to use two-factor authentication to increase security. If you are using more than one Google account, you can sign out of your secondary Google account anytime you want. Try to change your password every 60 to 90 days. This helps in increasing the security of your account further.
Was this article helpful?