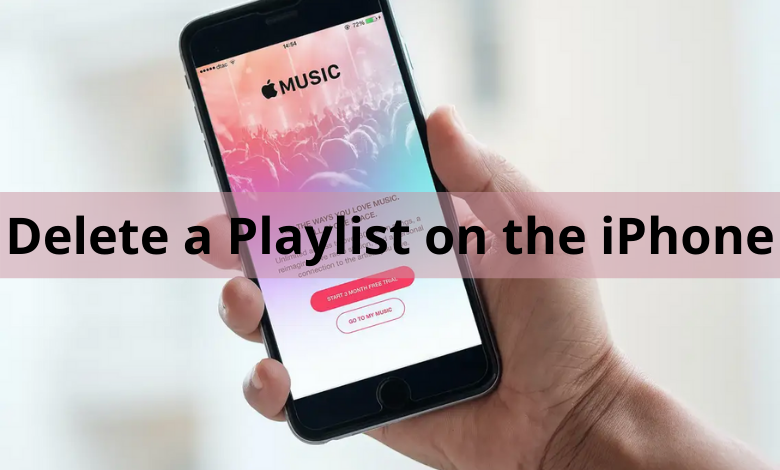 Apple Music is one of the best music streaming platforms that features millions of music and songs. Many love to organize their music with various playlists. If you have so many playlists, you will listen only to a few of them. In that case, you can delete the Playlists that are less used. But remember, deleting playlists on your iPhone will definitely delete the same on all devices linked with the same iCloud account. Let's discuss the procedure to delete a playlist on iPhone.
Delete a Playlist on the iPhone
There are three different ways to delete a playlist on an iPhone.
Deleting playlist with-in the iPhone Music app
Deleting playlist using iTunes
Deleting playlist using third-party tools
Note – Once you delete a music playlist on your iPhone, you can't recover it. However, the songs that you added in the playlist will remain in your library.
Delete Playlists on iPhone Directly in the Music App
1) Launch the Music app on your iPhone.
2) Tap the library icon on the bottom menu bar.
3) Select the Playlists option on the top of the screen.
4) All the playlists that you created will appear on the screen.
5) Select and long-press the playlist that you want to delete.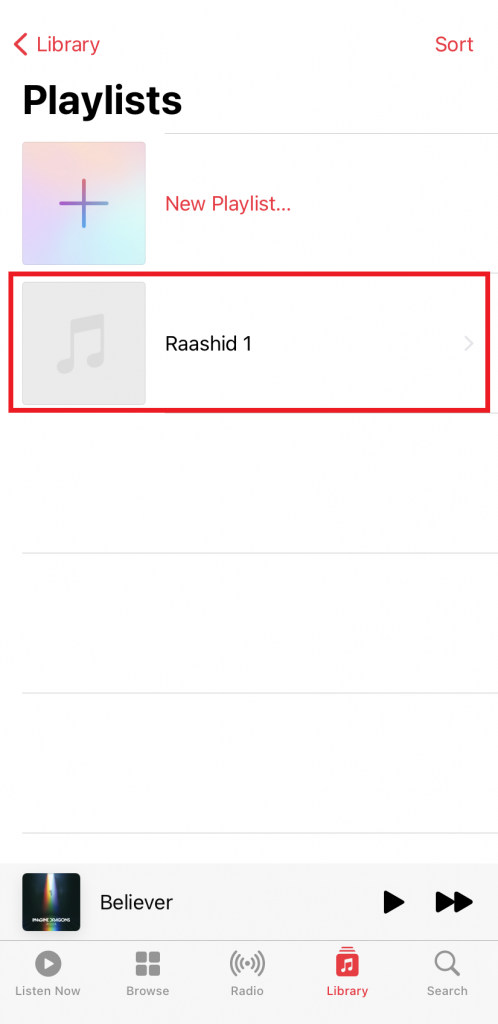 6) Choose the Delete from Library option.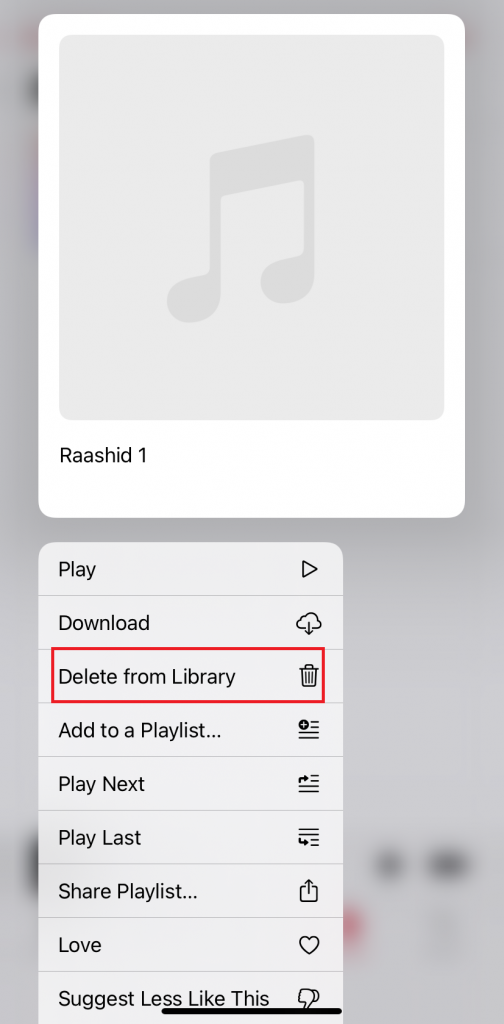 7) Tap on Delete Playlist to confirm and remove the playlists from the iPhone.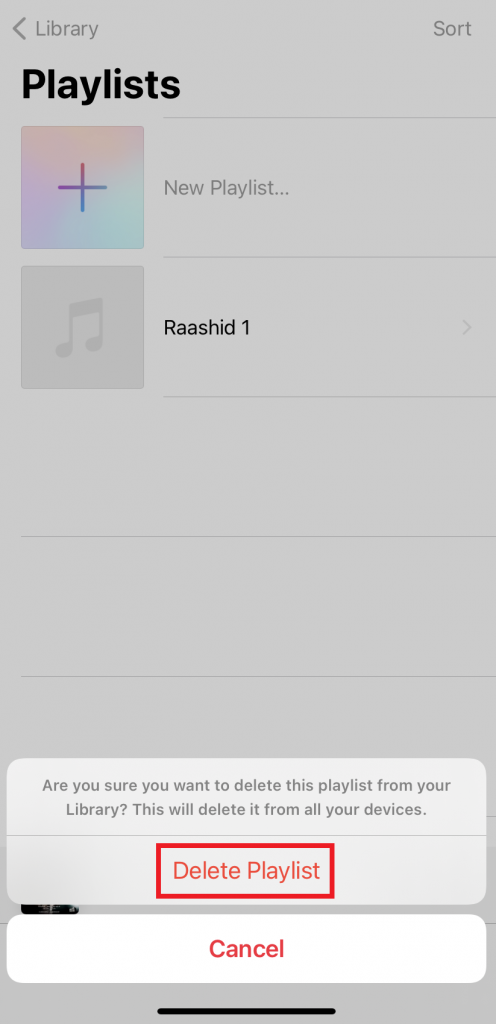 Delete Playlists on iPhone Using iTunes
1) Launch the iTunes on Windows or Mac PC and ensure it was updated.
2) Click the Account menu and sign-in with the iCloud account that you synced on iPhone. Skip this step if you're already signed-in.
3) All your playlists will appear on the left side menu pane.
4) Right-click the playlist you want to delete and select Delete from Library.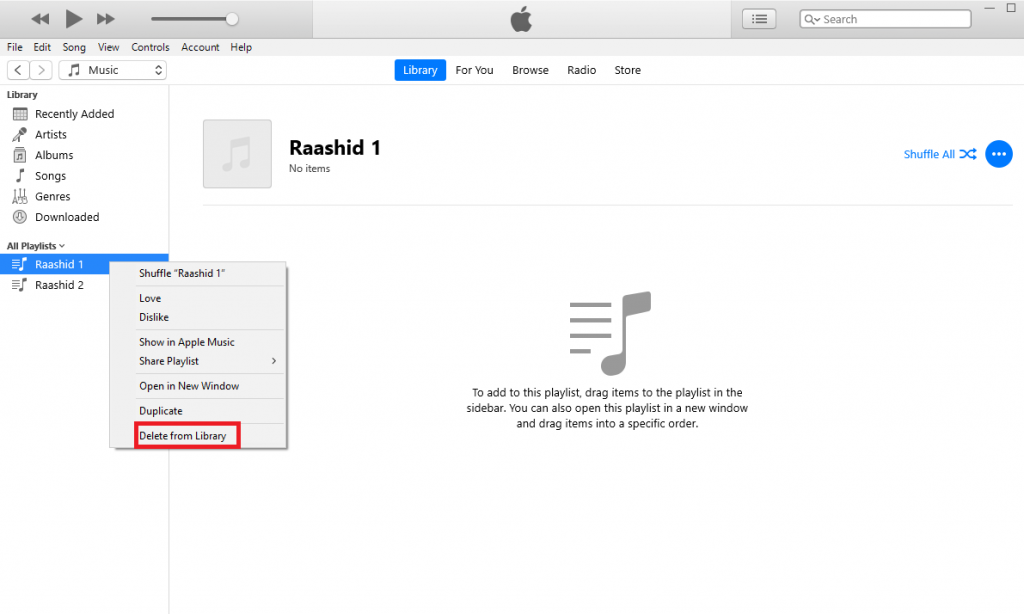 5) Now, open Music app on your iPhone and check whether the playlist has been removed or not.
Delete Multiple Playlists on iPhone Using Third-Party Tools
While using the above methods, you can't delete multiple playlists at a time. For that, you need to use tools like Dr. Fone.
1) Install and launch the Dr. Fone application on your computer.
2) Connect your iPhone to the computer with a USB cable.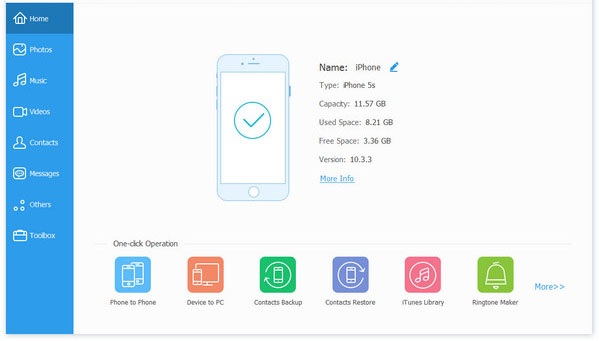 3) Follow the on-screen prompts to let the devices detect automatically.
4) Click on the Music option on the left side pane.
5) Select the playlists that you want to delete.
6) Click on the Trash icon on the top menu bar of the screen.
7) Confirm the deletion and the playlist will be deleted from iPhone immediately.
These are the different ways which you can use to delete a playlist on your iPhone. Among them, the third one is not recommended as the third-party tools may bring some privacy issue to your device.
Follow Techowns' Facebook and Twitter pages to read our tutorials instantly. If you have any queries write to us in the comments section below.