How To
How to Delete Badoo Account Permanently
Delete your Badoo account permanently when you don't want to use it any more.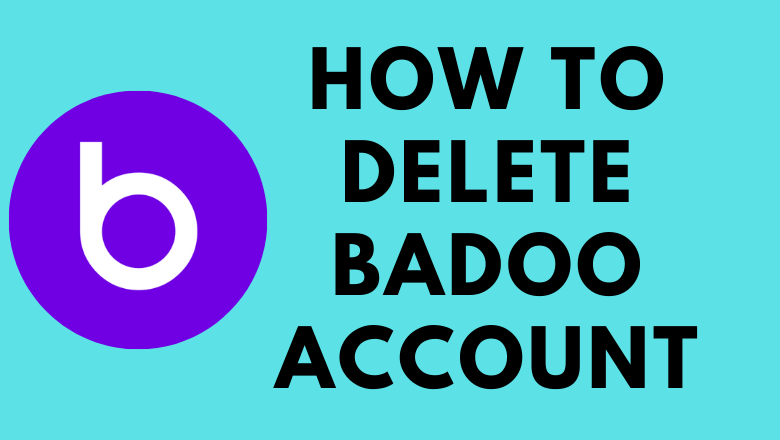 Badoo is a popular dating site where users can chat, meet and date new people with similar interests. It helps you find people in 190 countries. By default, it uses your location to show the people around you. But, you can change location on Badoo to find new people. There may be instances you need to delete the Badoo account. You can do this easily via the app or website.
Note – Before deleting the account, cancel the Badoo membership you've signed up for. If not, you will be charged even after deleting the account.
How to Delete Badoo Account From the App [Android & iPhone]
[1] Open Badoo app on your smartphone.
[2] Tap the Profile icon on the bottom-right corner of the app screen.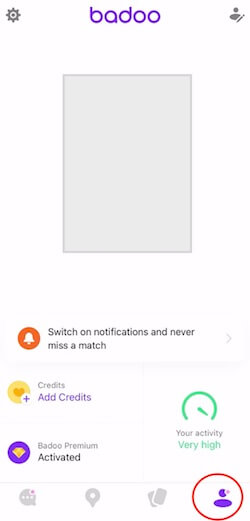 [3] Now, tap the Settings icon on the top left side of the screen.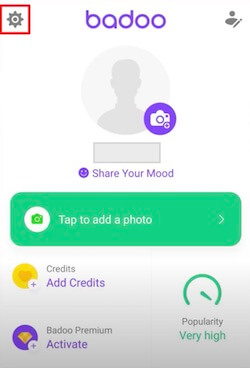 [4] Click on Account.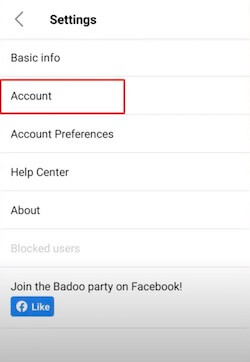 [5] Tap on Delete Account.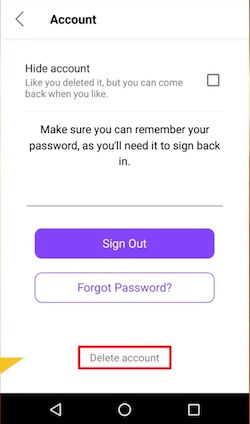 [6] Now, select "Delete your account" and tap the Continue button.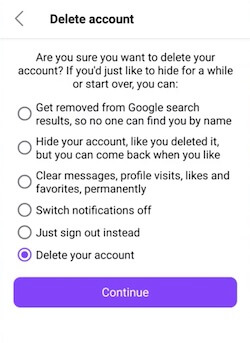 [7] Next, click No, delete my account.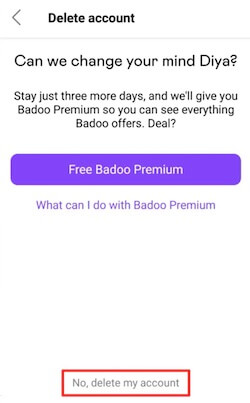 [8] Select a reason to delete your account and click Delete Account.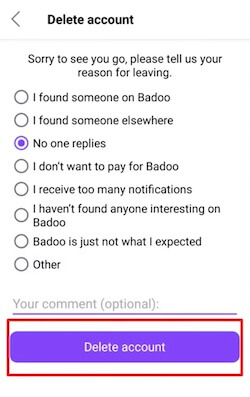 Finally, your account has been deleted successfully, and you will receive a confirmation message.
How to Delete Badoo Account via Website
[1] Visit Badoo.com and log in to your account.
[2] Tap your profile icon at the top left corner of the screen.
[3] Click the Settings icon in the upper right corner.
[4] Scroll down to the bottom of the account settings page and click Delete Account.

[5] To delete a profile, select Delete your account and Continue.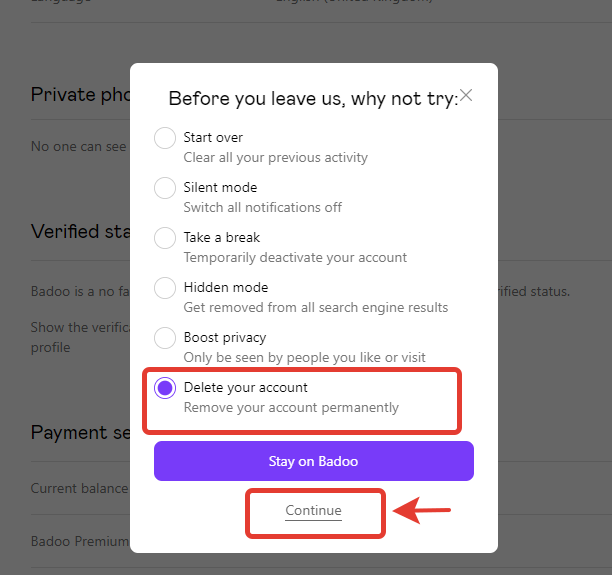 [5] Select a reason for leaving Badoo and press "Continue."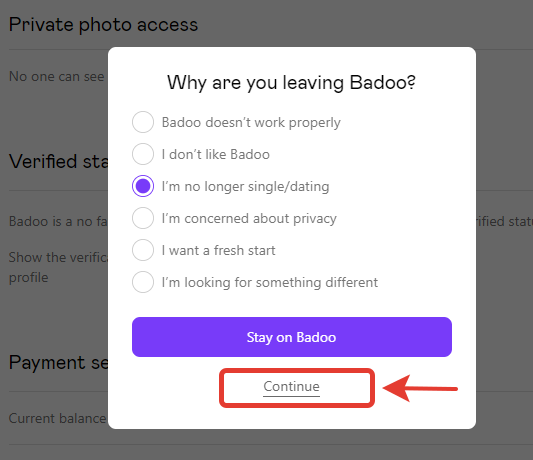 [6] Enter your password and click on Delete my account.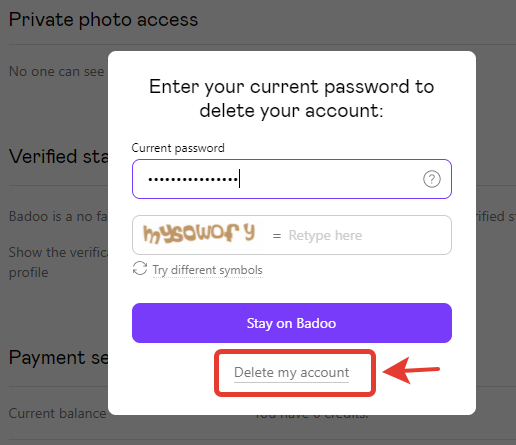 [7] After deleting your account, you will receive an email from Badoo confirming that your account was deleted.
You can reactivate the deleted Badoo account within 30-days of deletion. After that, all your data will be deleted from the Badoo server, and you can't get it back. You can try Badoo premium for free before subscribing to any one of the plans.
Frequently Asked Questions
1. Does Badoo delete inactive accounts?
Badoo does not delete inactive accounts. But, they deactivate them, so the users have to go through the verification process before reusing them.
Was this article helpful?