Key Highlights
Android/iPhone: Open the Happn app and head to the Account settings to delete your account under the My Data section.
Happn is a location-based dating application that allows users to find their perfect match according to their preferences. With this application, you can cross paths with each other, like them, get crushes, speak to them, and more. In recent times, many users encountered lots of fake profiles and scammers on Happn. So, if you feel insecure, delete the Happn account to keep your data safe and secure.
How to Delete Your Happn Account on the App
You can delete the app only on the mobile app. You can't access the delete option on the web version. Before deleting the account, ensure that you have canceled the Happn subscription.
[1] Launch the Happn app on your smartphone.
Note: If you don't have the Happn app on your smartphone, you can install the app from App Store or Play Store.
[2] Sign in to your Happn account and launch the home page on your smartphone.
[3] After that, click the Profile icon at the bottom right.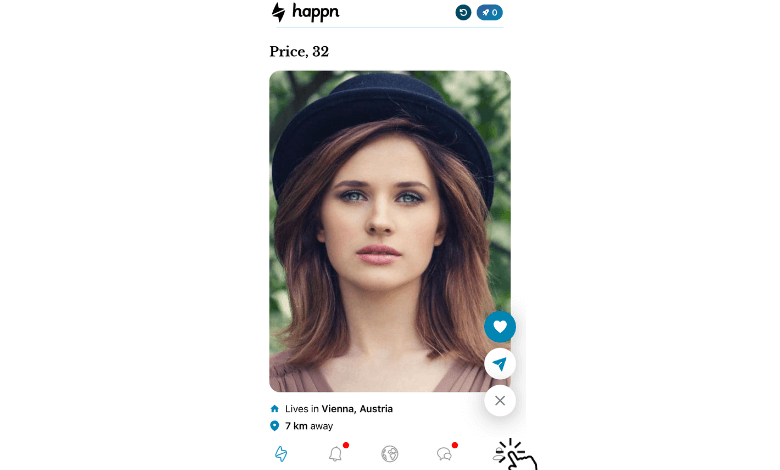 [4] Once your profile page appears on your screen, select the Settings option at the top left corner.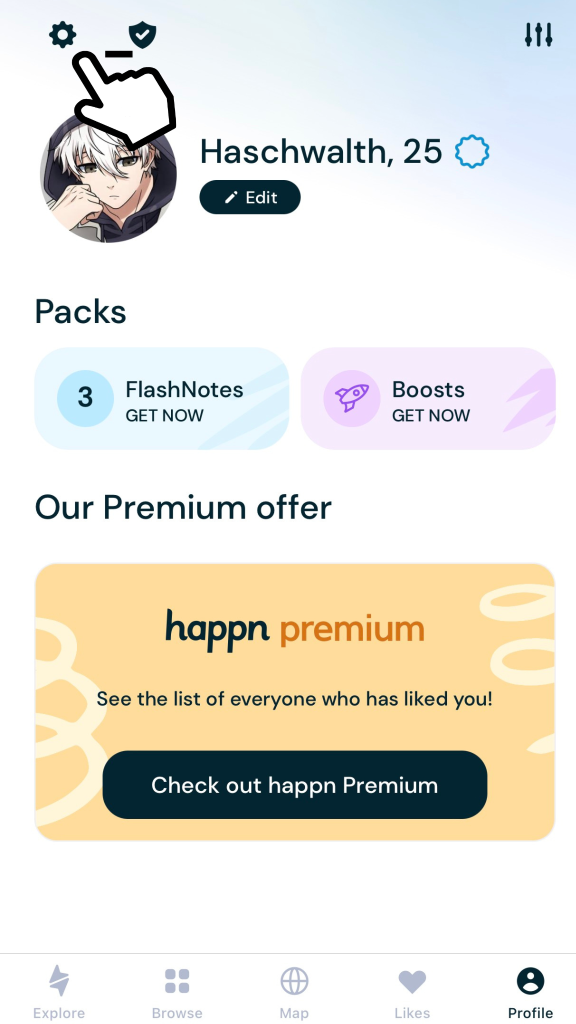 [5] Under Configuration, scroll down and choose the My data option.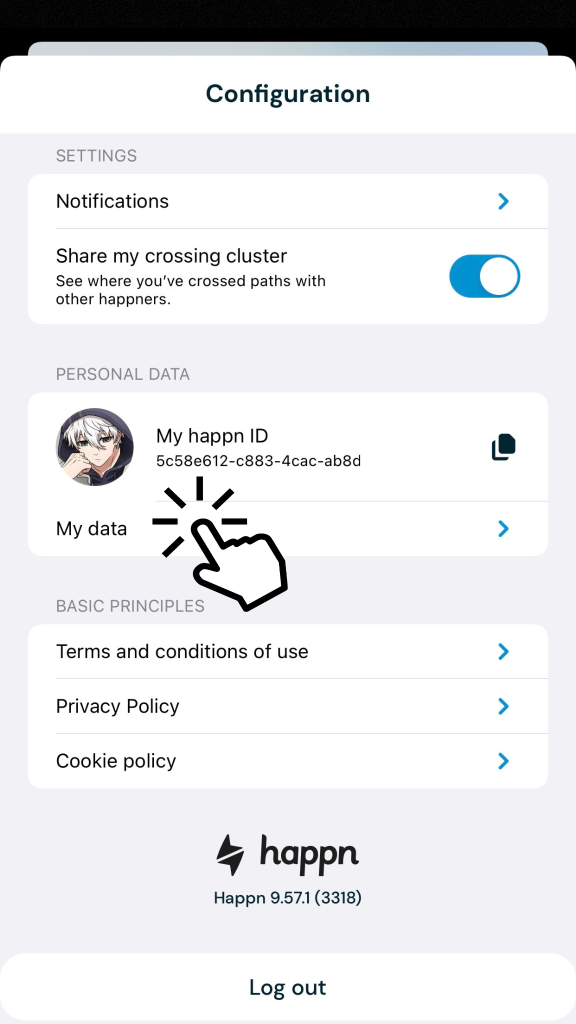 [6] From here, select Delete my account.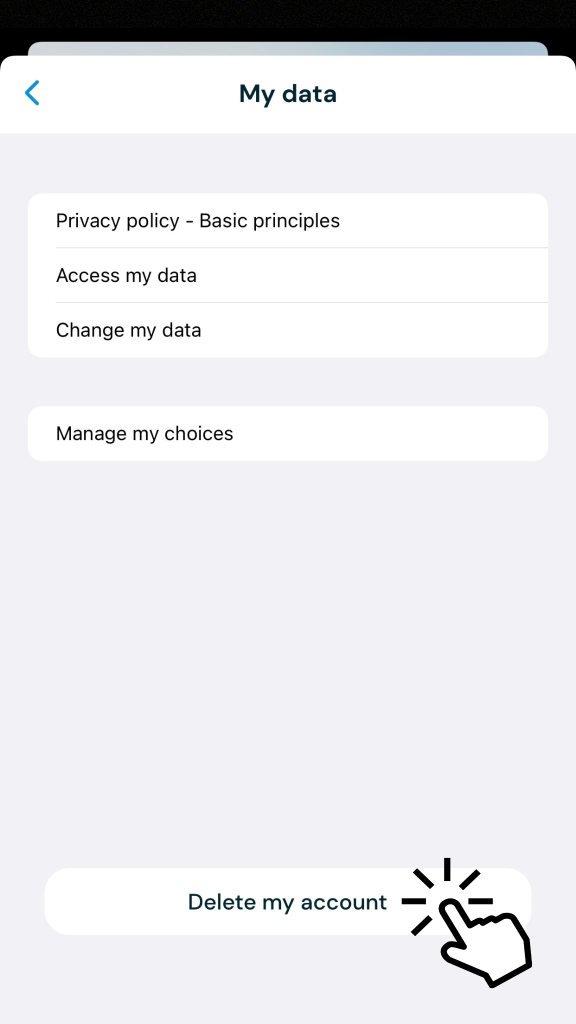 [9] After that, choose the cause for deleting your Happn account and click the Continue button.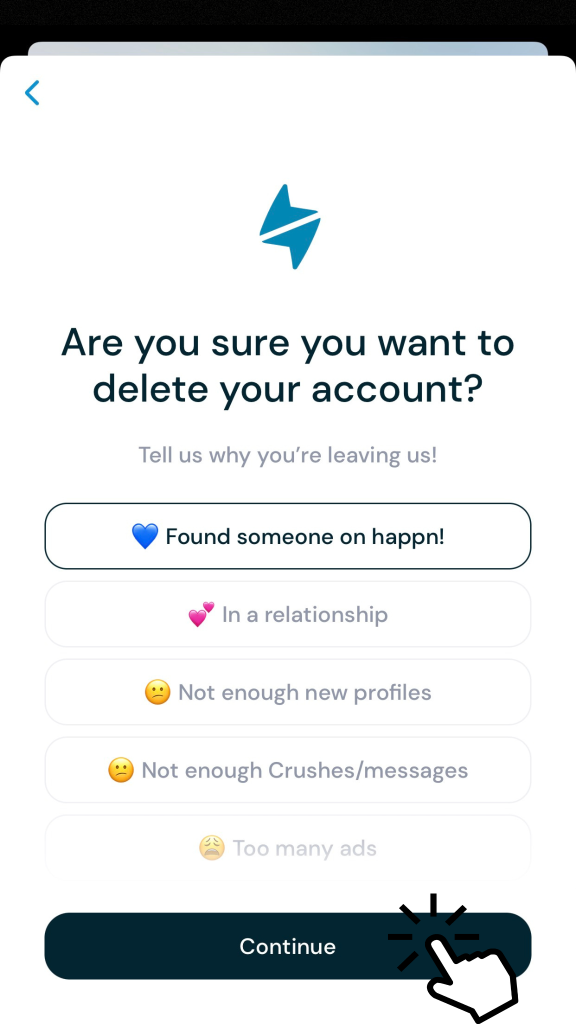 [10] Finally, a message will appear indicating that your Happn account has been deleted. Hit Bye-bye happn! and you're done.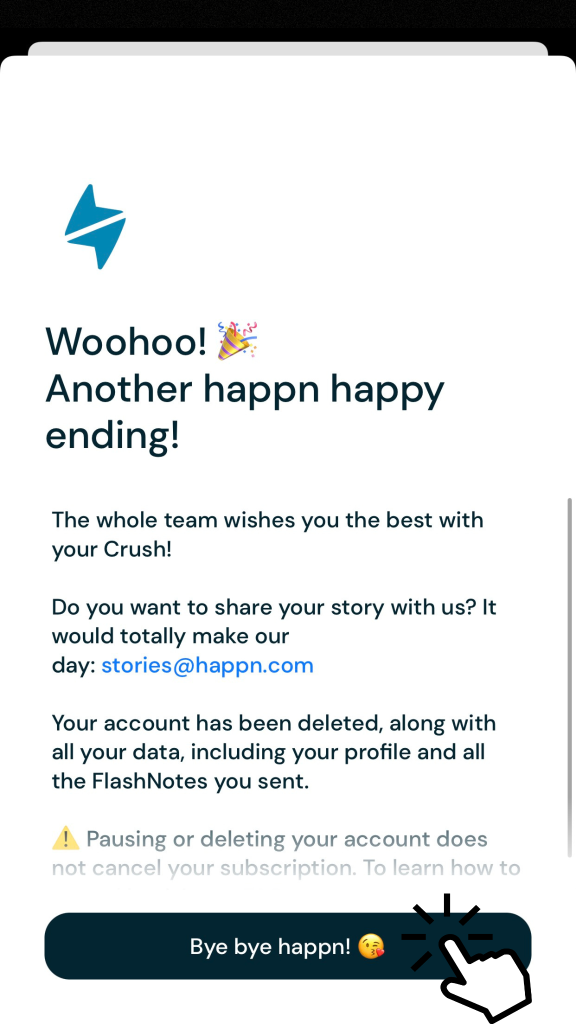 After deleting your Happn account, all your data will be deleted from the app, and you can't get further access to reactivate your account.
Tips! If the above steps fail to delete your account, send an account deletion mail to [email protected] with the necessary account information and submit the request.
How to Cancel Happn Subscription
Before deleting your Happn account, make sure to cancel the premium subscription that you've purchased via Google Play Store (Android) or App Store (iPhone).
On Android
[1] Open the Google Play Store on your Android device.
[2] Select Payments and Subscriptions → Subscriptions.
[3] Under Subscriptions, choose Happn and hit Cancel Subscription.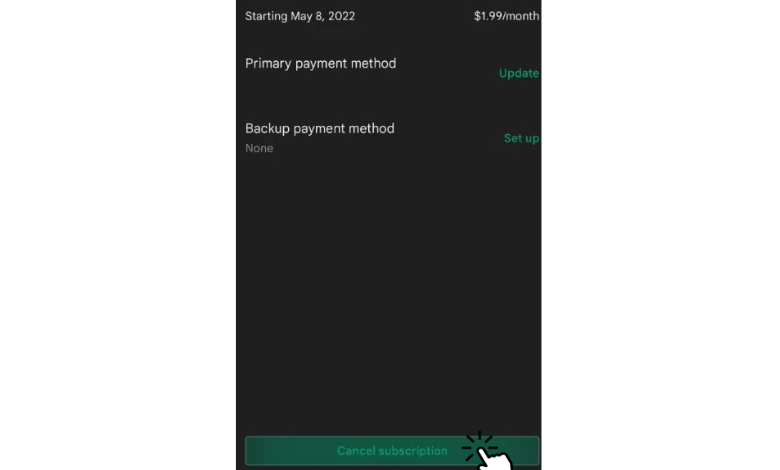 [4] After that, state your reason and tap Continue.
[5] Finally, hit Cancel to terminate the Happn subscription.
On iPhone/iPad
[1] Unlock your iPhone and open the App Store.
[2] Click the Profile icon at the top right and select Subscriptions.
[3] Under Subscriptions, you can see a list of active and expired subscriptions.
[4] Choose Happn subscription and hit Cancel Subscription.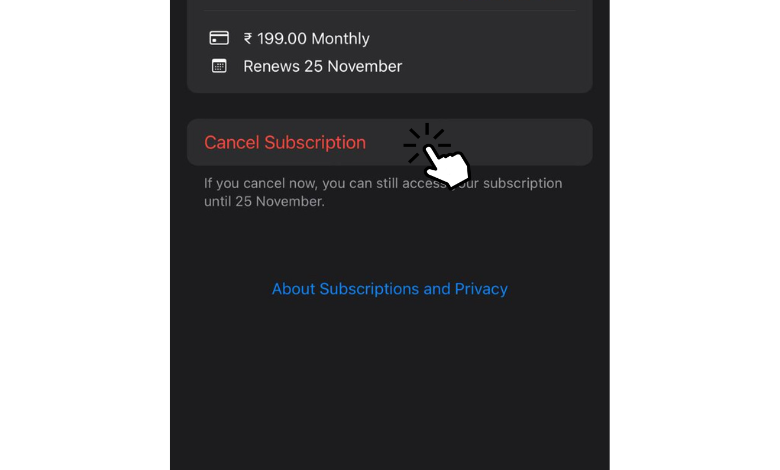 [5] Now, the subscription pack will terminate from your iPhone.
After canceling the Happn subscription, open your Happn app and follow the above deletion process to permanently delete your Happn account.
Does Happn Delete Inactive Accounts?
Yes. According to the rules & regulations of Happn, all the accounts that haven't been used for a long time will be deleted automatically.
Like Happn, you can delete your Hinge account when you don't want to use the service anymore.
Happn Alternatives
After deleting the Happn account, you can use the following alternatives to find new matches.
Bumble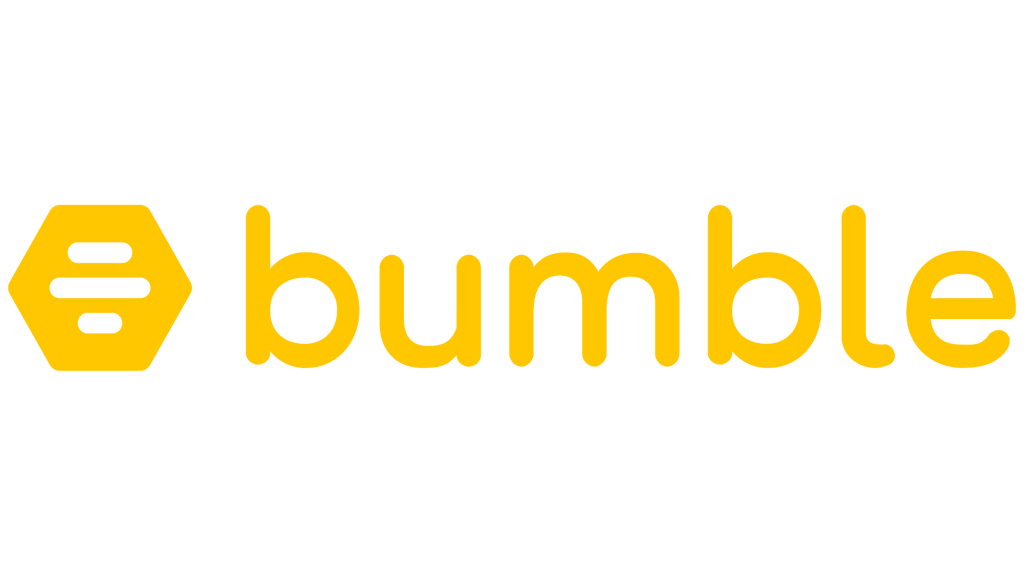 Bumble is a location-based social networking and dating app that facilitates the relationship between users according to their interests. It lets users make their first move by swiping right or left on potential matches and allows women to start their conversation.
Pricing: Bumble Premium starts at $16.99/month
Download Link: Google Play Store | Apple App Store
Hinge

Hinge is a smartphone dating app designed to date others according to your preferences. This app uses relationship psychology to create better matches and meaningful connections. Moreover, it connects users through mutual friends and operates with a unique algorithm to match users with potential partners.
Pricing: Hinge Premium starts at $34.99/month
Download Link: Google Play Store | Apple App Store
Tinder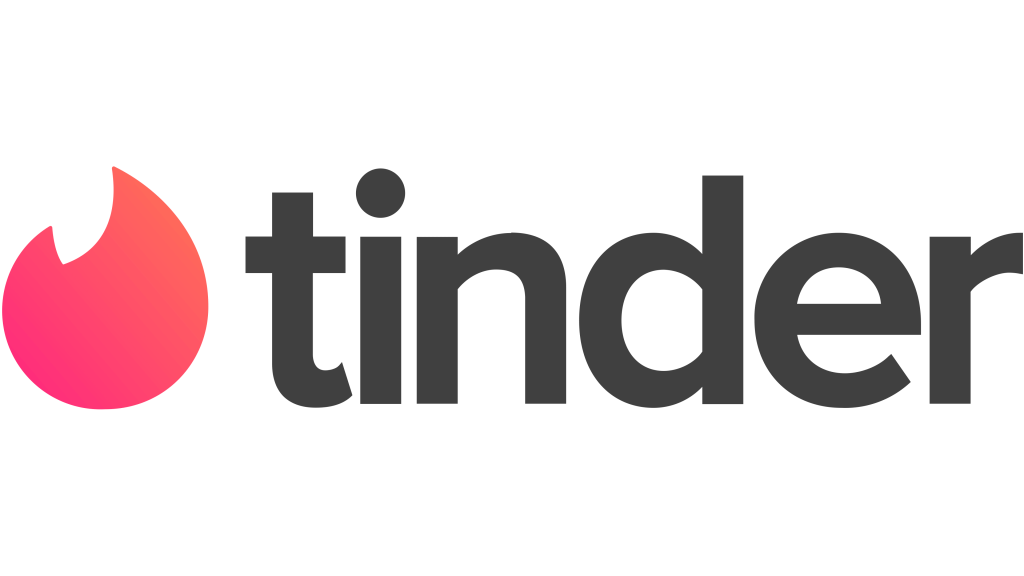 Compared to others, Tinder is one of the popular dating apps that allows users to find potential matches baes on location. While using this app, users can set their preferred distance, age range, and other filters to specify their search. In addition, it also features the ability to super like a profile, undo a swipe, boost your profile, and more.
Pricing: Tinder Plus – $7.99/month, Tinder Gold – $24.99/month, Tinder Platinum – $29.99/month
Download Link: Google Play Store | Apple App Store
Badoo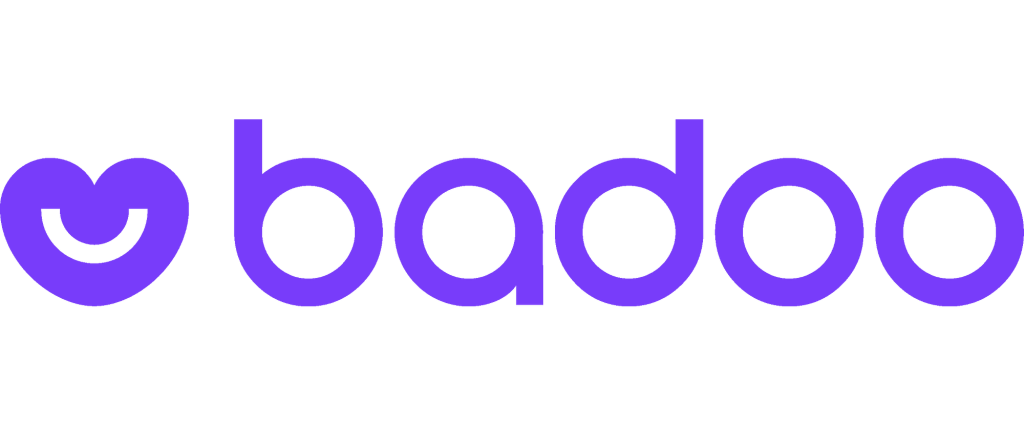 With Badoo, you can connect and date people around the world. This dating platform allows one to meet and chat with people from different cultures and backgrounds. It offers a variety of features like swiping games, search filters, and an advanced messaging system.
Pricing: Badoo Premium starts at $0.79/day
Download Link: Google Play Store | Apple App Store
Frequently Asked Questions
1. Is happn private?
Yes. It is secure and promises never to share your data with anyone.
2. Who can see my profile on happn?
The users who you have crossed paths with and who share the same preference, like age, can see your profile on Happn.
3. Can you chat on happn for free?
Yes. Using basic features in Happn is free, like crossing paths with other users, liking their profiles, and many more. But you need the premium version to unlock features like an ad-free experience, unlimited likes, and many more.
Was this article helpful?