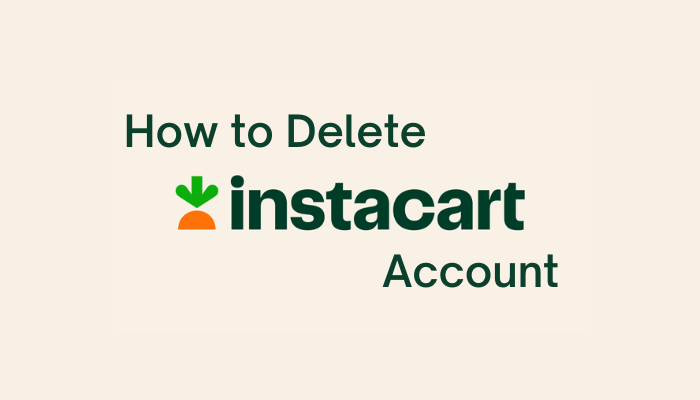 Key Highlights
Instacart doesn't provide the account deletion option to users on the desktop. But still, you can submit a request to the Support team to remove your account permanently.
Users can delete their accounts manually only on the iOS app. Unfortunately, the deletion feature is unavailable to Android users.
You can even contact Instacart Customer Support through live chat, email, or support helpline to remove your account.
Instacart is a popular grocery delivery and pickup platform in the United States. The main function of Instacart is to deliver the ordered groceries to the customer's doorstep. Moreover, you can pick up the grocery from your favorite outlets by staying in the car. Instacart delivers dairy products, meat, seafood, pantry food, baked goods, fresh vegetables, fruits, etc. Sometimes, you may get annoyed because the delivery gets delayed, or you may receive expired products from the shops. If you are unsatisfied with the Instacart service, you can manually delete your account from your smartphone. In addition, you can even submit a request or contact support to remove your account from Instacart.
Methods to Delete Your Instacart Account
Below we have suggested the five possible ways to remove your account from Instacart.
On Instacart Website.
Using the Instacart app.
Using online chat.
Use the Instacart toll-free number.
Via email.
Delete Instacart Account on a Desktop
Though Instacart doesn't offer a direct feature to delete your account on a desktop, you can still request support to delete your entire information, such as account details, permanently from the platform.
1. Open the default browser on your Mac/Windows.
2. Login to your Instarcart account.
3. Visit the Instacart Help page and click Here under Account Deletion.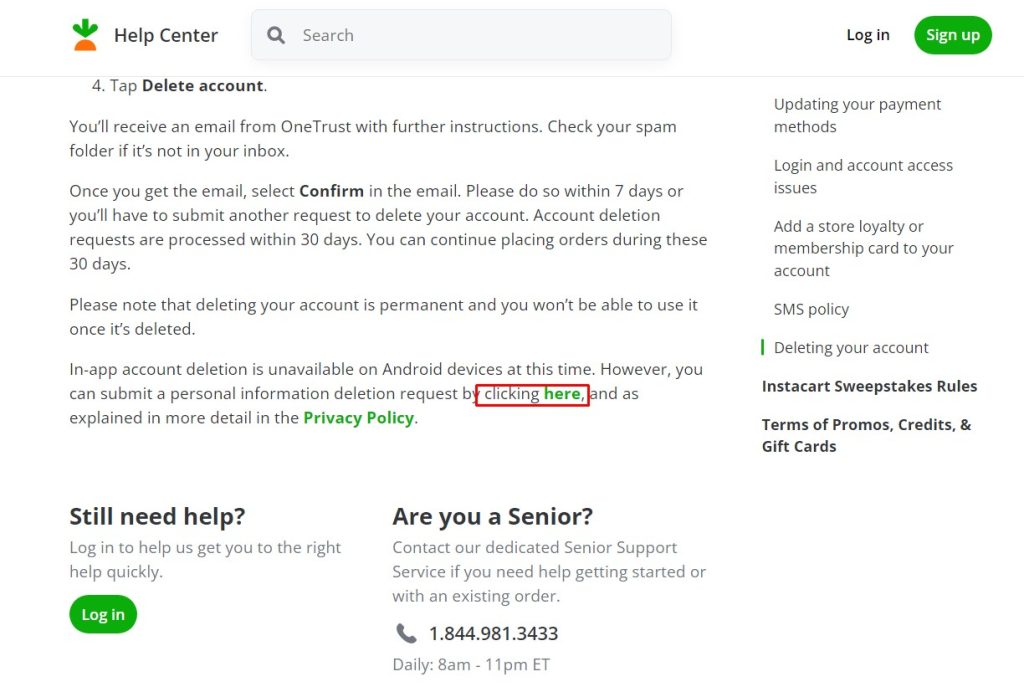 4. On the Privacy page, under Your Choices section, click Here to proceed.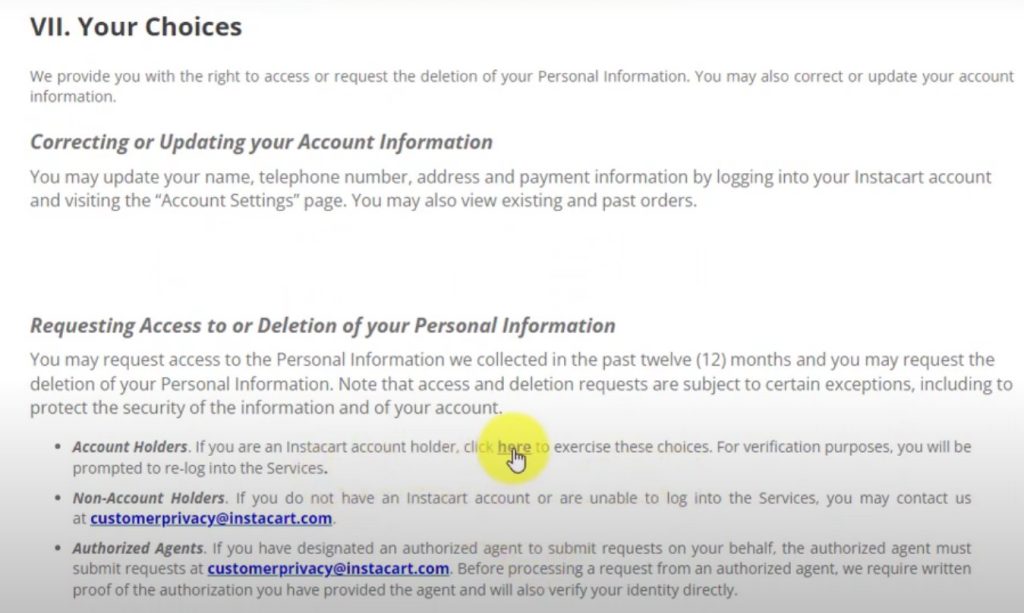 5. Click the Request Type drop-down, and choose Delete My Personal Information.
6. Select the checkbox and click Submit.
7. To confirm the request, a link will be sent to your inbox. Click the link to proceed with the request.
Deleting Instacart Account Using App
Unfortunately, you can't delete your Instacart account on the Android app. Instacart provides the account deletion feature only on iOS.
1. First, launch the Instacart app on your device.
2. Tap the Menu icon (horizontal bars) at the top right and click Account settings.
3. Next, click Account information → Delete account.
You will receive an email regarding your deletion request in your inbox. Open the mail and click on Confirm to proceed with the deletion.
Note: You need to respond within 7 business days. Failing, you may need to submit another deletion request.
Tip! You can cancel your Thrive Market membership in four ways if you are unsatisfied with their services.
Steps to Delete Instacart Account by Chat
1. Launch a browser, and visit the official site of Instacart Help.
2. Next, Sign in on the Instacart Contact Us page.
3. Then, click My Account.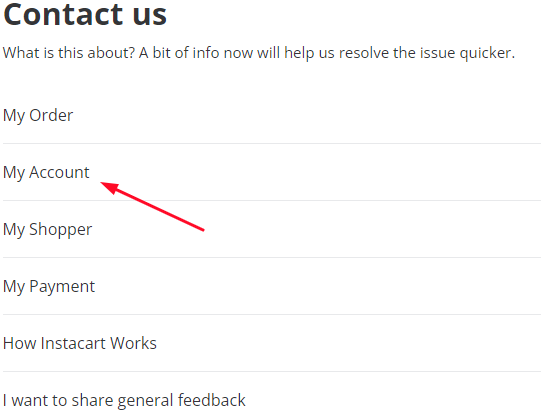 4. Under Account information, click on I still need help.

5. It will direct you to the Contact Us page. Click Chat with us.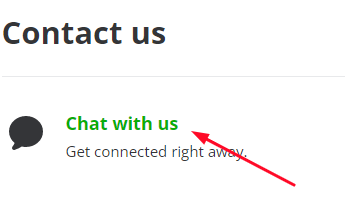 6. You will be connected with a Chat support person. Request for the deletion by providing your Instacard account details. Your Instacart account will be deleted within 3 business days.
Delete Instacart Account Through Call
1. Call the Instacart customer service helpline at 1-888-246-782 and request account deletion.
2. To delete your account, you need to provide certain account-related information, such as Name, email ID, and mobile number linked with the account.
3. Once the account details are verified, your account will be deleted along with the subscription. Further, you will receive the confirmation of your account deletion from Instacart.
Delete Instacart Account by Email
Before requesting deletion, send mail from your registered email with Instacart.
1. Launch your default email application on your device.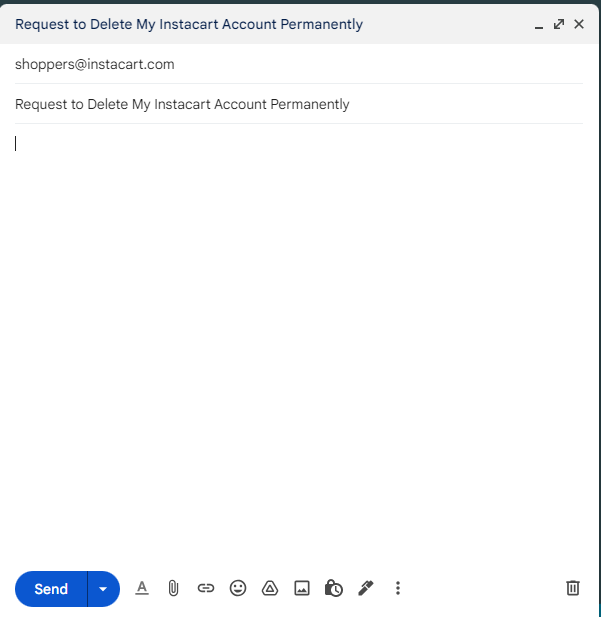 2. Type [email protected] in the recipient field. Next, regarding the deletion of your Instacart account, mention Request for Instacart Account Deletion on the subject.
3. For reference, mention your account details, such as email ID, mobile number, etc.
4. Instacart will delete your account within 3 business days, and you will receive the confirmation via email.
Tip! Delete your Doordash account when the service is not needed anymore.
How to Delete Instacart Shopper Account
You can delete your Shopper account in two different ways.
Manual Deletion
1. Open the Instacart Shopper app on your smartphone.
2. Go to your Account page by tapping the Profile icon.
3. Select Profile and choose Delete Account.
Support Request
1. On the Shoppers app, tap the Question (?) icon on the top right.
2. Tap the support icon on the right and choose the options (Chat, Scheduling Call, or Call Now) to contact support.
Note: You can request deletion even on the website. Go to the Instacart Help page and log in. At the bottom, click on Contact under Shopper Help → Click Get Support under Shopper Support.
Frequently Asked Questions
1. How to cancel Instacart express?
To cancel your Instacart Express membership, open the app → Tap three horizontal dots → Instacart Express → Cancel membership → Continue to cancel. Finally, choose a reason for canceling the membership and click Cancel.
2. How to cancel an Instacart subscription and get a refund?
To get a refund, you need to cancel your membership within 15 days of your subscription, with the condition that if you hadn't ordered the products during these 15 days, you are eligible for a refund.
Was this article helpful?