How To
How to Deactivate and Delete DoorDash Account
Delete your DoorDash account permanently by navigating to the account settings.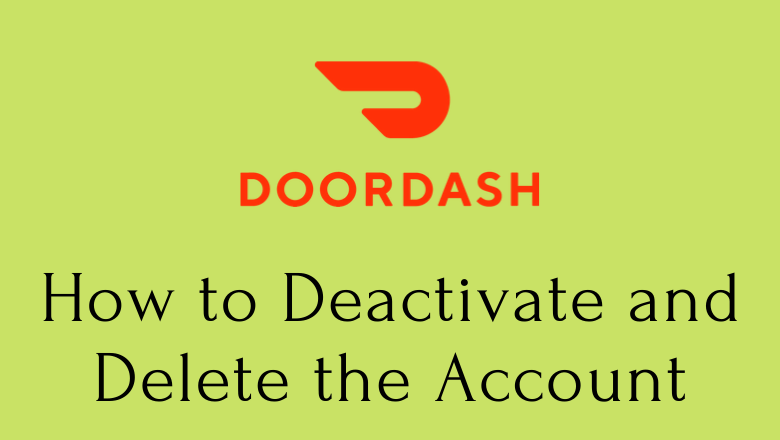 DoorDash is a food delivery service where you can order from local restaurants and deliver straight to your door. DoorDash currently operates in over 850 cities, and it has its freelance delivery workers. It makes it easier for restaurants to start a delivery business. It also allows people to create an account as a customer or a Dasher at DoorDash. If you are not interested in using the DoorDash account anymore, you can delete the account easily. To delete your DoorDash account, you need to log into your account using a web browser, as there is no option to delete the account on the mobile versions.
How to Deactivate DoorDash Account Temporarily
[1] Visit https://help.doordash.com on your web browser.
[2] Fill in the required details like email address, name, and phone number.
[3] Choose the Account option in the Category sub-section.
[4] Choose None and then enter the reason for your deactivation.
[5] Submit the request, and your account will be deactivated by the DooDash customer support agent.
[6] You can reactivate your account whenever by contacting customer support.
How to Delete DoorDash Account Permanently
[1] Open a web browser on your PC or smartphone.
[2] Visit the DoorDash website and log in with your DoorDash account.
[3] Click the Menu icon at the top left corner of the DoorDash page.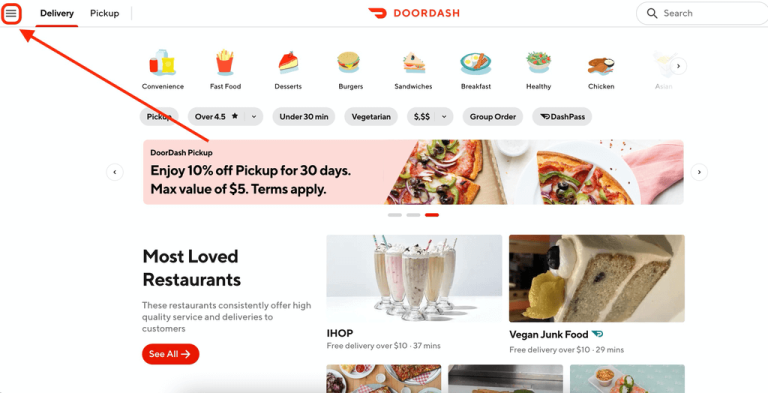 [4] Select the Account option.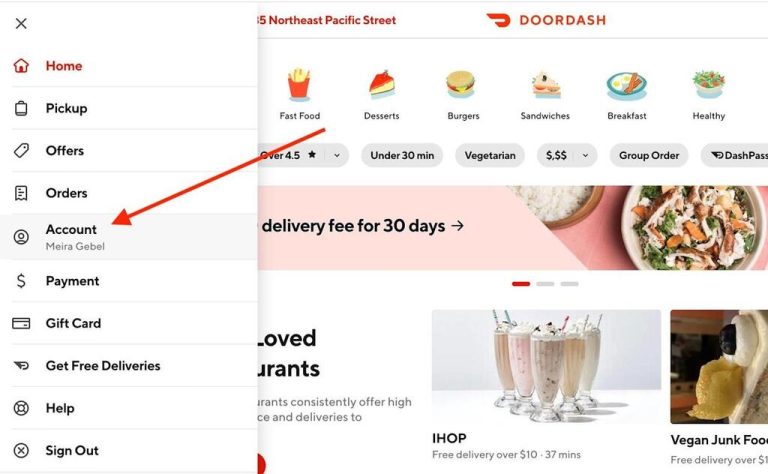 [5] Click Manage Account. Here, you can download your DoorDash account history, including previous transaction history and personal information.

[6] Tap on the Delete Account option.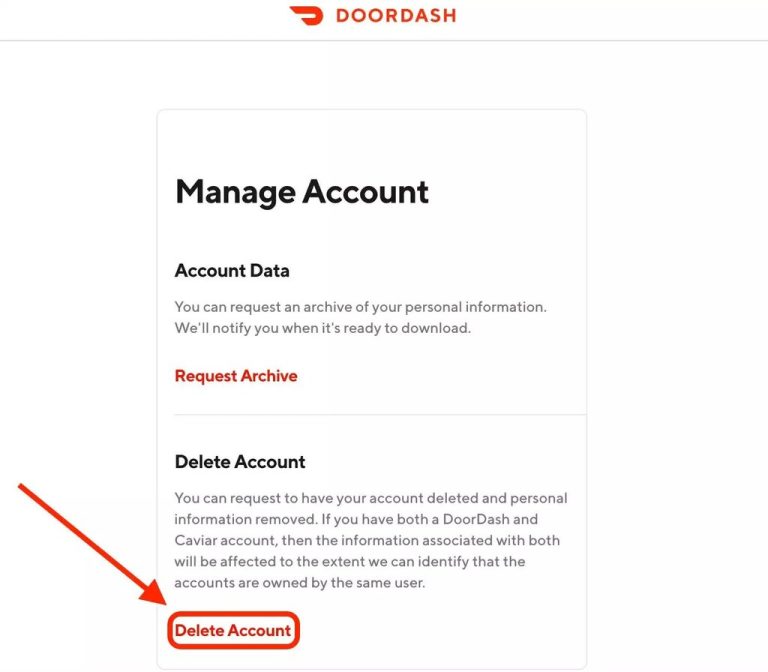 [7] Enter the verification code that you received via phone or email and click continue.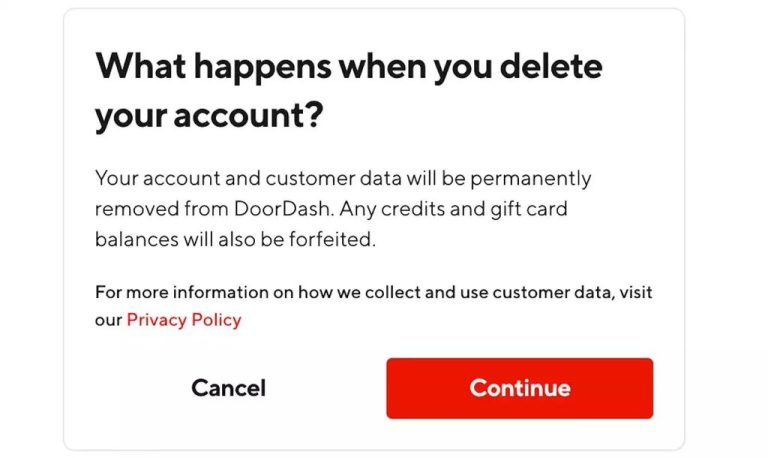 [8] Select Delete Account to confirm the action.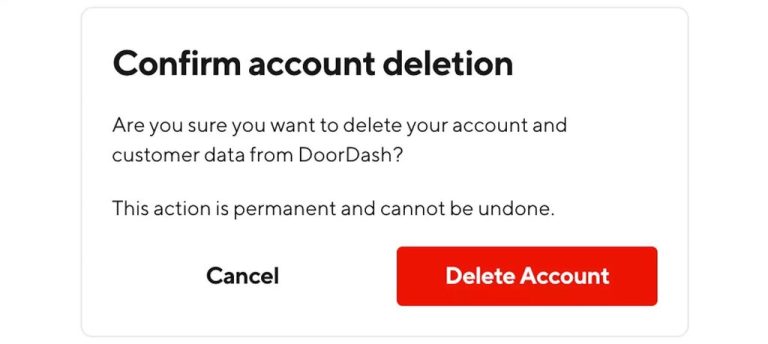 Techowns Tips – Guide to delete your Tinder account in a few minutes.
That's how you have to delete your DoorDash account. Before deleting your account, make sure to download your required data. It may help you in the future. Do you want to share suggestions or queries related to this guide? Use the comments section provided below. Follow our Twitter and Facebook profiles to stay connected with us.
Was this article helpful?