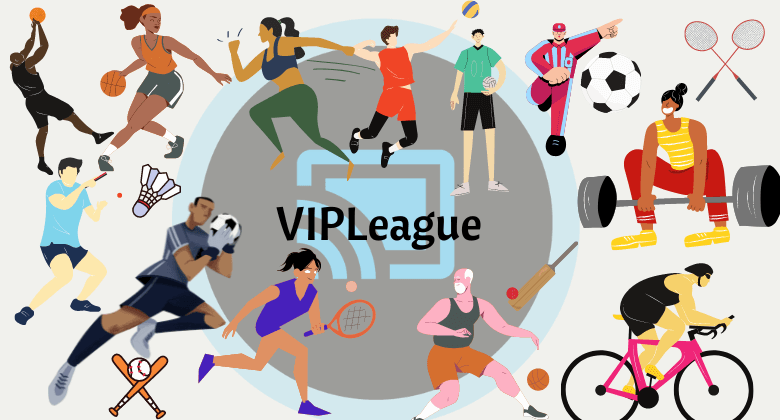 VIPLeague is a free service that lets you watch football, rugby, tennis, and so on. It is one of the best sports streaming sites to watch sports content without a subscription or registration. Unfortunately, VIPLeague is not a legal one, and it can't be installed from the official store of any device. Instead, you need to watch the content by using its official website. If you have a Chromecast device, you can easily stream the matches from VIPLeague to the big screen.
Disclaimer!!! VIPLeague is an illegal streaming site, so it is not recommended by my team. The VIPLeague and my team do not have any contract or affiliation to publish this content. We created this article purely for educational purposes. We are not responsible for any issues caused while using this streaming site.
How to Chromecast VIPLeague Using Android Smartphone
VIPLeague is not available on Google Play Store, so you have to install the apk version of this app from trusted third-party sites.
1. Open the VIPLeague app on your Android Smartphone.
2. Make sure that your Android Smartphone and Chromecast are connected on the same internet connection.
3. Bring down the notification panel and click on the Cast icon or Smart View option.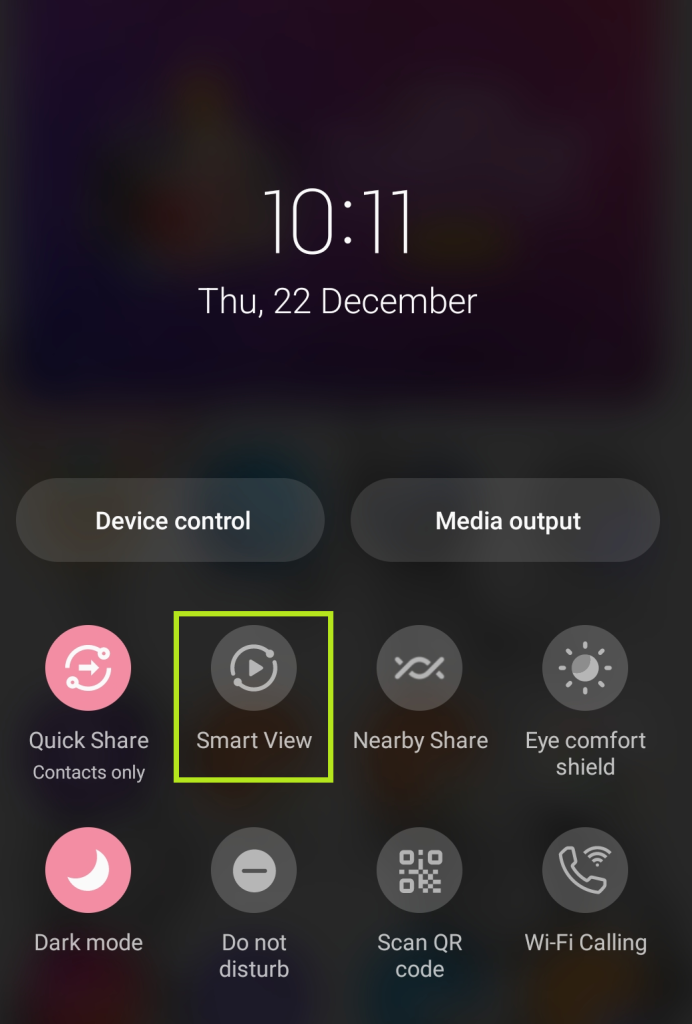 4. Your smartphone will search for active devices.
5. Select your Chromecast device and confirm the process.
6. Now, stream any of your favorite matches to watch on your TV.
How to Chromecast VIPLeague Using Desktop Browser
If you are streaming the VIPLeague site from your desktop, you can easily cast it with the Chrome and Edge web browsers. Before that, you must connect your Chromecast device and the desktop to the same internet connection.
Google Chrome
1. Open Google Chrome on your desktop.
2. Visit the official website of VIPLeague.
Note: The official website of the VIPLeague changes often. So make sure that you are choosing the right one.
3. On the homepage, you can see the available game list.
4. From that, choose your favorite game and start playing it.
5. Right-click on the screen, and a menu will pop up.
6. Choose the Cast option from the appeared menu and choose the Chromecast device.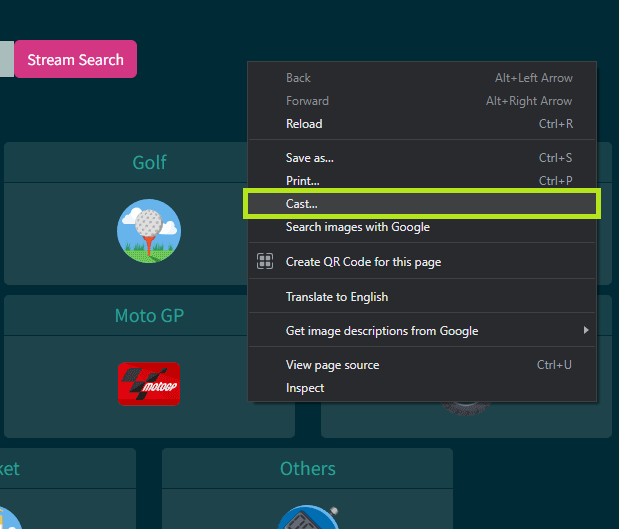 7. Once the process is done, you can watch VIPLeague content on your smart TV.
Using Edge
1. Open the Edge browser on your desktop.
2. Visit the official website of VIPLeague.
3. Once you get into the website, give right-click.
4. From the appeared menu, select Cast to Media Device option.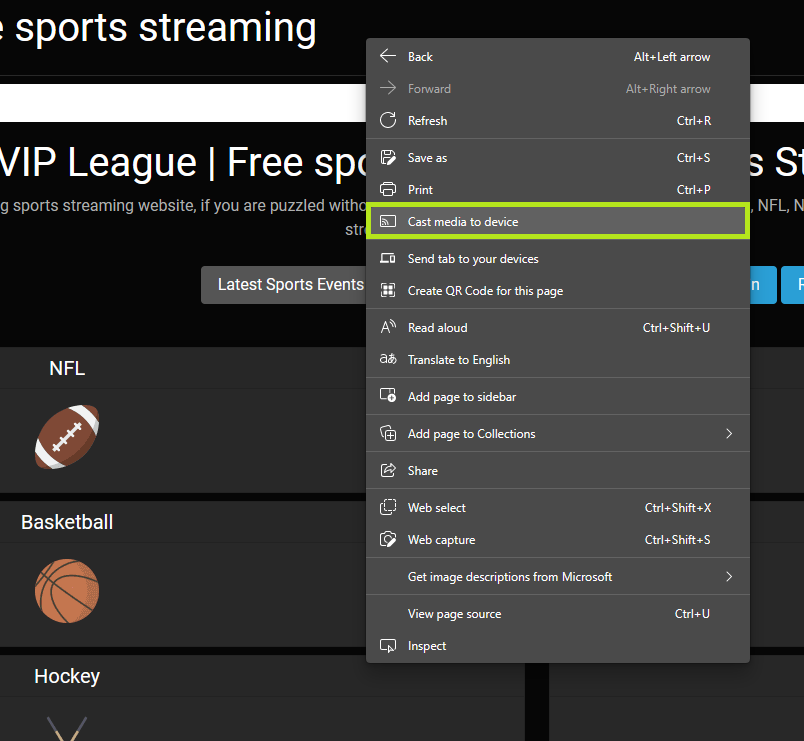 5. Choose the name of your Chromecast and confirm the process.
6. Play any favorite videos and watch them on your Smart TV within seconds.
What You Can Watch on VIPLeague
VIPLeague covers all the sporting events that you can imagine. It covers
Football
Rugby
AFL
Tennis
Golf
Darts
Americal Football
MotoGP
Fighting
Basketball
Motor Sports
Cricket
Horse Racing
Frequently Asked Questions
What is the best alternative for VIPLeague?
Vidgo, VIPRow Sports, SportSurge, fuboTV, and ESPN Plus are some of the streaming sites that you can use as an alternative for streaming sports content.
Was this article helpful?