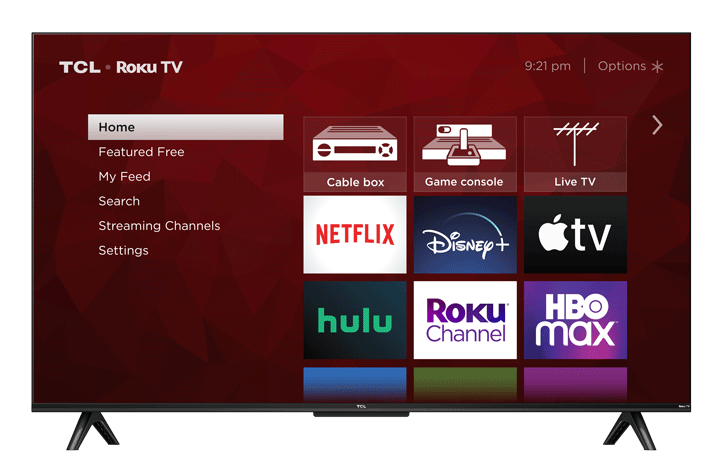 Roku TVs are Smart TVs powered by Roku OS. Like Roku streaming devices, it utilizes internet connection via LAN cable or WiFi to stream content from different apps. Once you've connected the Roku TV to a network, it will remember and connect to the particular WiFi automatically. To connect with a new network, you need to disconnect the Roku TV from the current WiFi.
How to Disconnect Roku TV from WiFi
The following procedure is applicable to disconnect WiFi on all Roku TV brands, including Hisense, TCL, JVC, Sharp, Philips, Sanyo, Element, and RCA.
[1] Press the Home button on your Roku remote to open the Home screen.
[2] Navigate to the Settings menu and select it by pressing on the OK button.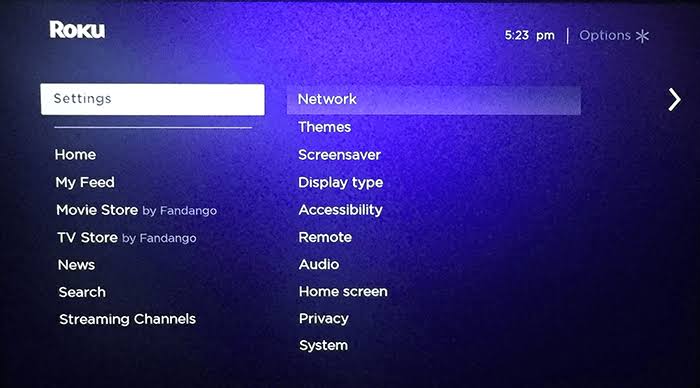 [3] Scroll down to choose the System option.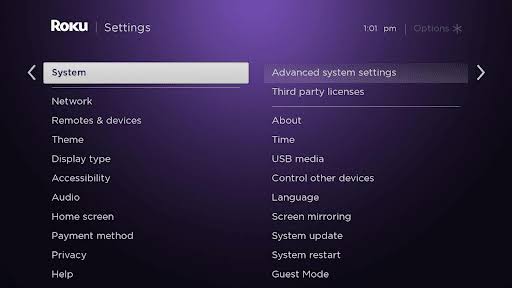 [4] On the System settings page, choose the Advanced System Settings menu.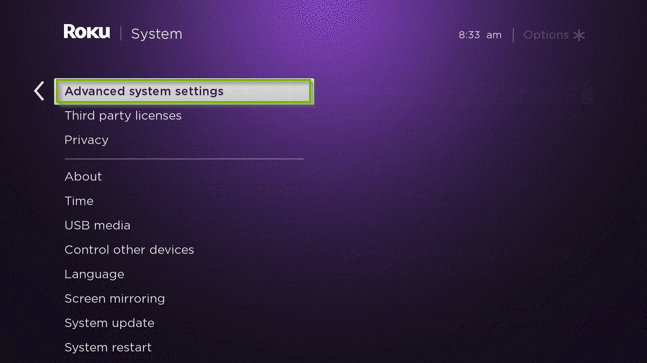 [5] Here, select the Network Connection Reset option and followed by selecting Reset Connection.
[6] Wait for Roku TV to disconnect from the WiFi.
[7] After disconnecting from the WiFi, connect your Roku TV to the new WiFi network.
How to Disconnect Roku TV from WiFi Without Remote
For this method, you need the help of an Android or iOS smartphone.
[1] Connect your smartphone to the WiFi network where your Roku TV was connected.
[2] Install the Roku Mobile app on your smartphone (Android | iPhone).
[3] Launch the app and tap on the Devices section.
[4] Select your Roku TV and then click on the Remote option.
[5] Now, the remote will appear on your mobile screen. With that, navigate to the Settings of Roku TV and follow the above-mentioned procedure to disconnect the WiFi.
How to Reconnect Roku TV to WiFi
[1] From the Roku home screen, navigate to Settings.
[2] Select Network → Set up connection.
[3] Click Wireless.
[4] Select your Wi-Fi network and enter your Wi-Fi password.
[5] Finally, tap Connect.
Frequently Asked Questions
How to fix Roku not connecting to WiFi?
>Check the internet connection.
>Restart your Roku and then connect to the internet.
>Restart your WiFi router.
>Bring the router closer to the Roku TV.
>Use a LAN cable for internet connection.
Was this article helpful?