Twitter is better known for the tweets shared about the things that are taking place from around the world. It is the most popular social networking platform that deals with local news, politics, entertainment, and more other fun stories. You can find people you know or follow influencers. Twitter lets its users chat over personal or group conversation. Read contents shared by other Twitter users, retweet it and get involved with your social activity with more fun. Twitter supports posting visual contents. So, the users can share videos as tweets in addition to photos, location, description, etc. Twitter supports sharing videos and you can even download it to share it with others over social media. If you never knew the procedure to download Twitter videos, then we will help you out.
How to Download Twitter Videos?
Twitter videos are downloadable either with a video downloader app or online tool. The section below covers the procedure to download Twitter videos using the app and online in brief.
How to Download Twitter Videos using App?
Using the right video downloader app, you can download any of the videos on Android or iOS with ease.
(1) Use the search on the Play Store/App Store to search and download a Twitter Video downloader app.
Note: For instance, Android users can get Download Twitter Videos and iOS users can get Video Downloader Pro+.
(2) Open the Twitter app and click on Share icon below a video. If you don't find, then click on the drop-down arrow and then choose Share Tweet via and then select Copy Link to Tweet option.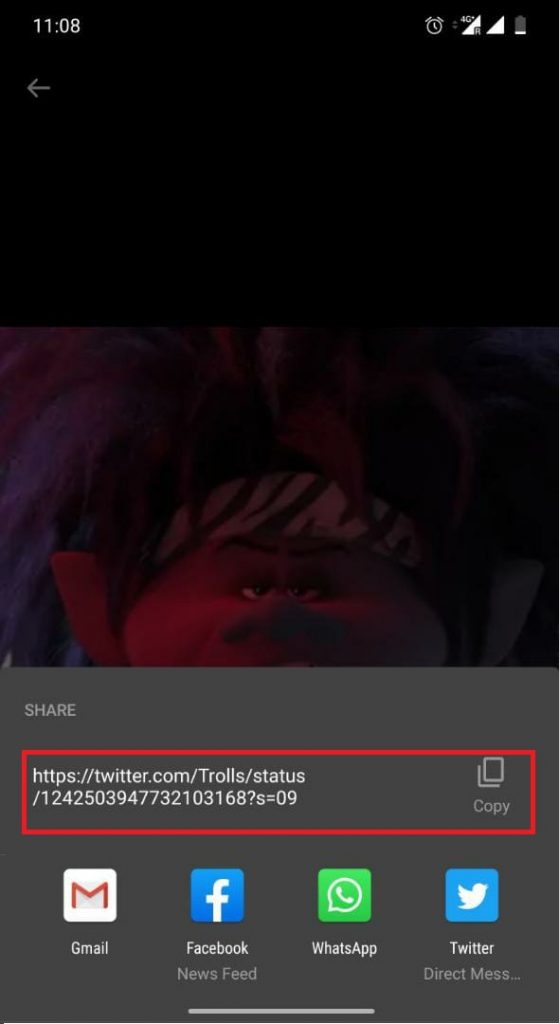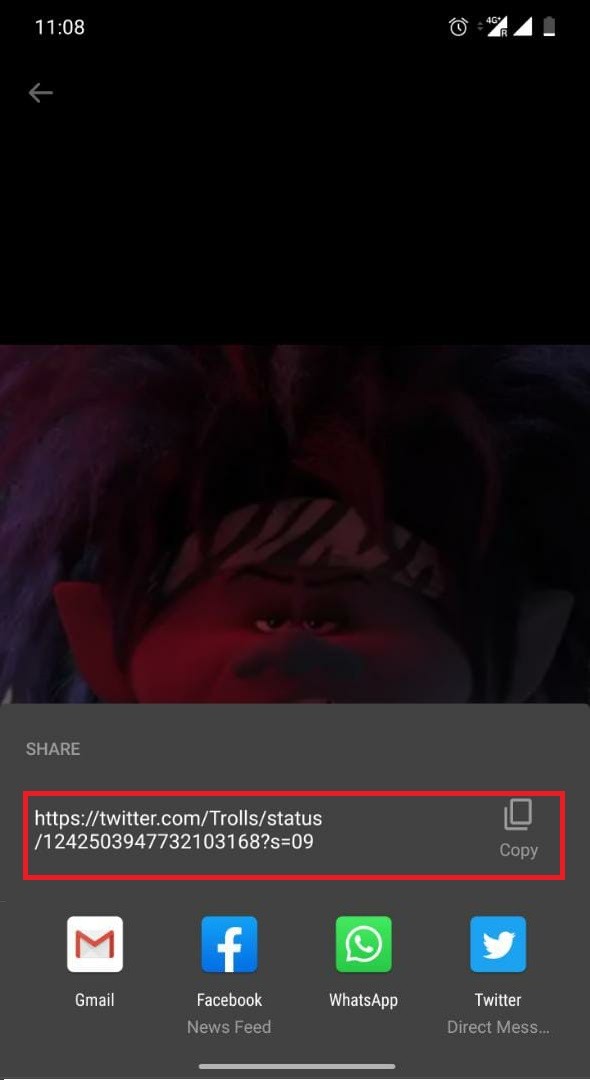 (3) Choose the Twitter video downloader app name from the list.
(4) Click the Download icon and choose the video resolution.
(5) Wait for the video to complete downloading and you can access it from the gallery.
How to Download Twitter Videos Online?
There are lots of video downloader tools available online. They supports downloading Twitter videos.
(1) Launch Twitter online on your browser and look for a video and right-click on the video screen.
(2) Select Copy Video Address option.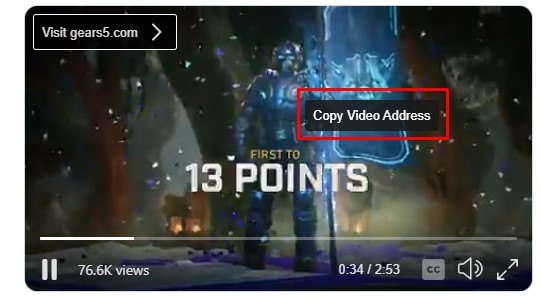 Alternative: Go to the navigation bar of the browser and copy the URL.
(3) Now, open a new tab and navigate to the online Video downloader website. For instance, SaveTweetVid
(4) Press the Ctrl+V to paste the URL of the video you want to download on the URL field.
(5) Click on the Download button to download the videos online.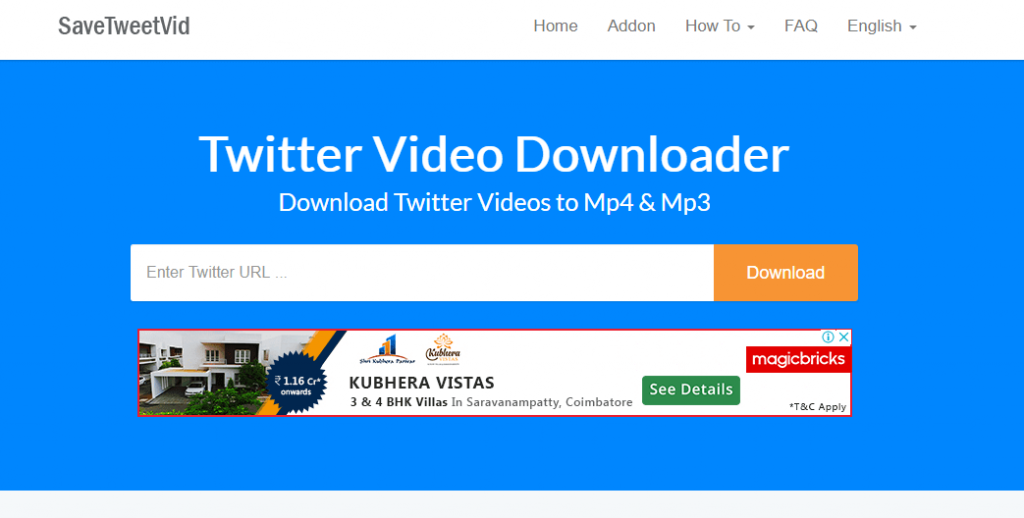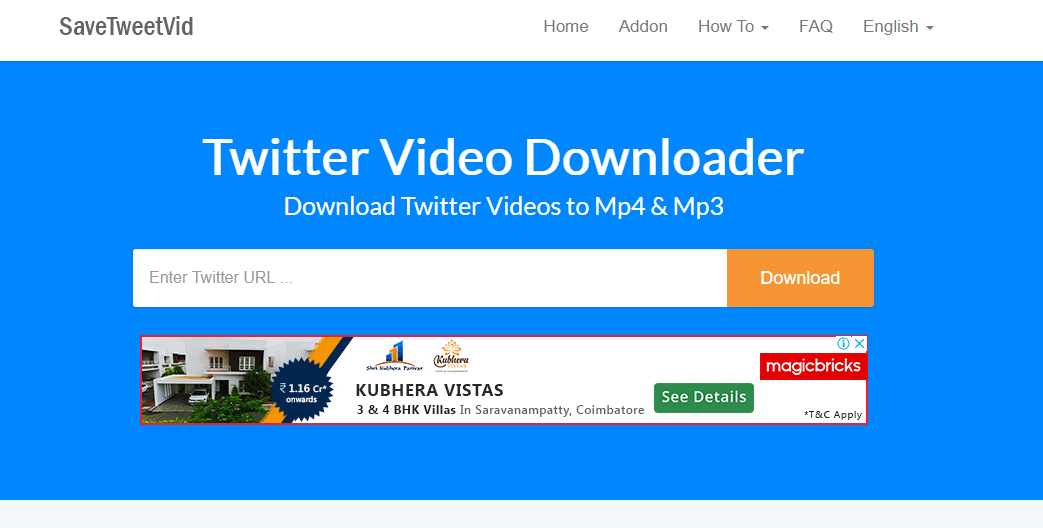 Note: You can use this method and download Twitter videos from all the devices with the help of the browser.
Did You Know? Twitter Dark Mode is rolled out and you can enable dark mode on the app and web version as well.
Best Twitter Video Downloader App
GIF | Video | Tweet Downloader – Android
Video Downloader Pro – iPhone
+Download 4 Instagram Twitter – Android
Video | GIF Downloader for Twitter – Android
Video Downloader for Twitter – Android
MyMedia – iPhone
Video Downloader for Twitter – Android
Best Twitter Video Downloader Online
TWDOWN.net
TwitterVideoDownloader.com
Twitter Video Download
TWSaver.com
Downloader4Twitter
YBmate.com
That's simple and easy to download any Twitter videos. With this, you can share the videos you have downloaded from Twitter with others easily.
Has this post provided useful info to deal with downloading Twitter videos? Let us know it as from comments below. Visit us on Facebook and Twitter page for the latest updates.
Was this article helpful?