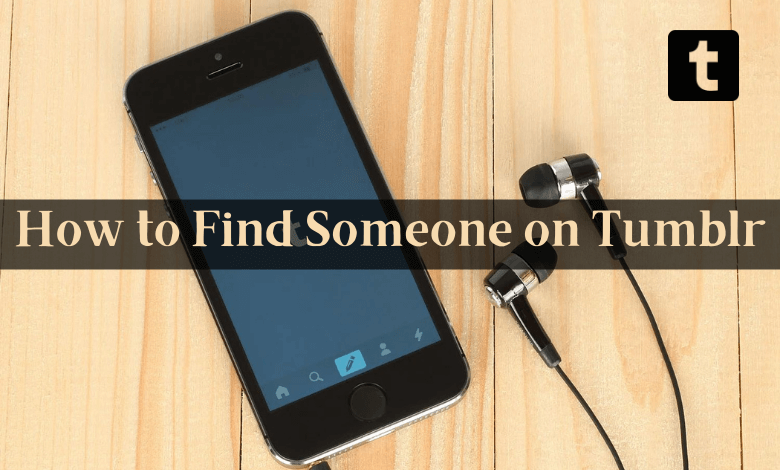 Key Highlights
Mobile App: Click Search icon→ Enter blog's name → Click Go to → Select Blogs → Find the blog.
Desktop: Sign in → Profile → Following → Search for blogs → Find a blog.
Tumblr is one of the popular social media platforms which is used as a blogging tool. With this app, you can create a short blog post for business or personal use. You can also find someone who shares similar interests, hobbies, and beliefs on Tumblr through their profile. Moreover, you can also follow their blog to get updates on the content which interests you.
How to Find Someone on Tumblr Using Mobile App
After updating to its latest version, you can proceed with the following steps to find someone (a blog or profile) on Tumblr.
[1] Open the Tumblr app on your smartphone [Android/iPhone].
[2] Sign in to your Tumblr account if you didn't.
[3] After that, once the home page displays on your screen, click Search (Glass icon) at the bottom.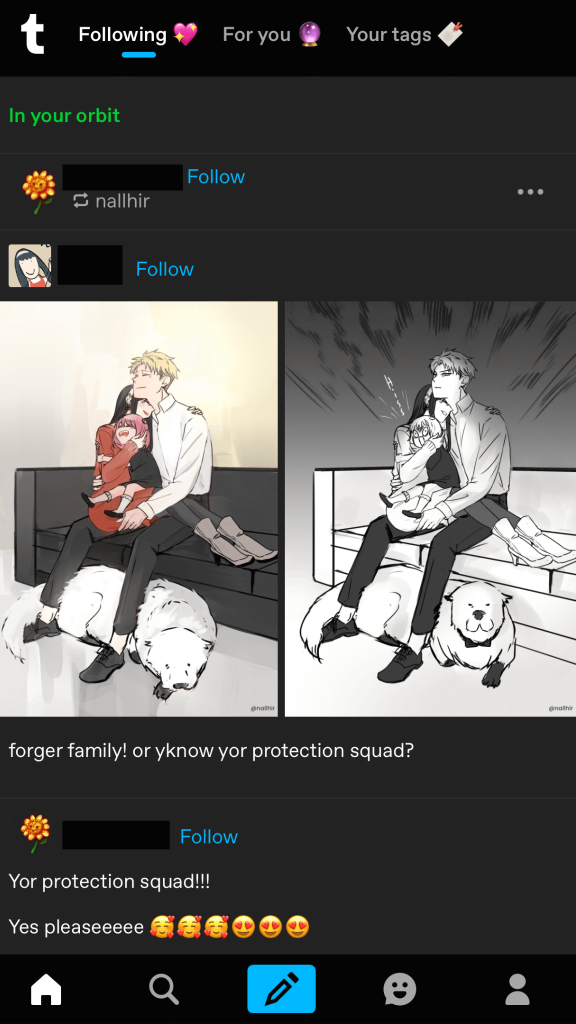 [4] In the search field, enter the name of the profile or blog.
Tip! You can enter the person's name if you want a specific person. Besides, you can also enter keywords like "Sports," "Anime," or others to find the exact match.
[5] Once entered, tap Go to.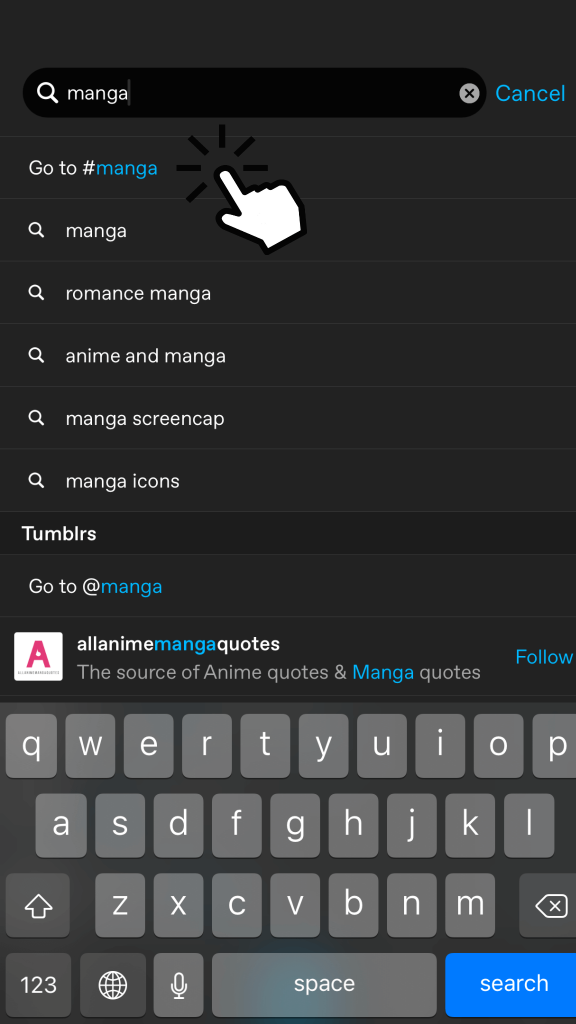 [6] From the next page, navigate to Blogs or Posts.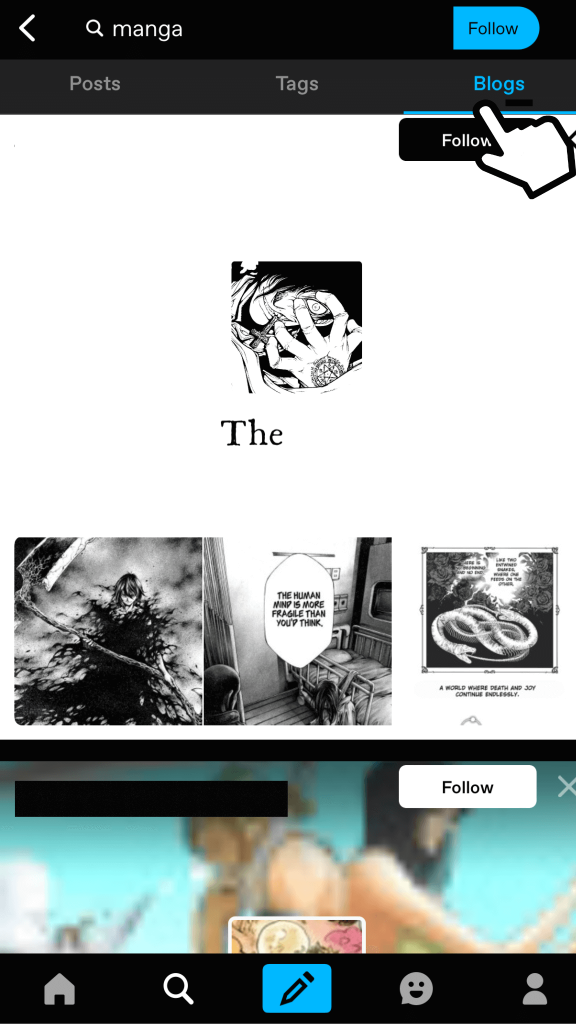 [7] Under this section, you can scroll through the list and find the profile or blog that you're looking for.
[8] You can also click a Follow button at the top-right to view their posts on your dashboard.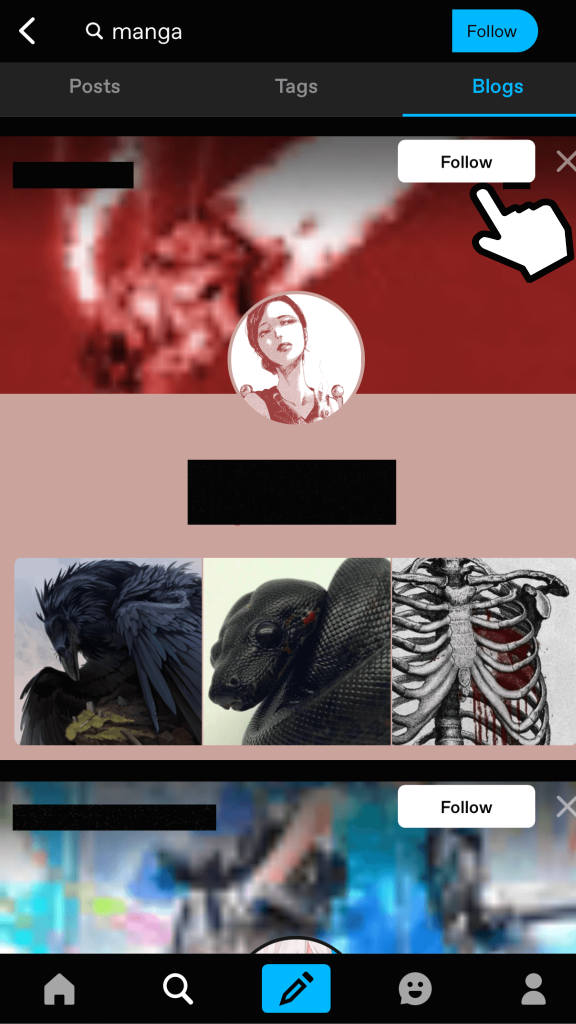 Tip! If you don't like the default light theme, you can enable the dark mode on Tumblr for a new experience.
How to Find Someone on Tumblr [Desktop]
Unlike the mobile application, finding someone on Tumblr will slightly differ on desktop devices.
[1] Open the default browser on your PC and visit https://www.tumblr.com/.
[2] From Tumblr's dashboard, login with user credentials.
[3] Once logged in, click the Profile icon (top-right).
[4] Under that, select Following from the list of options.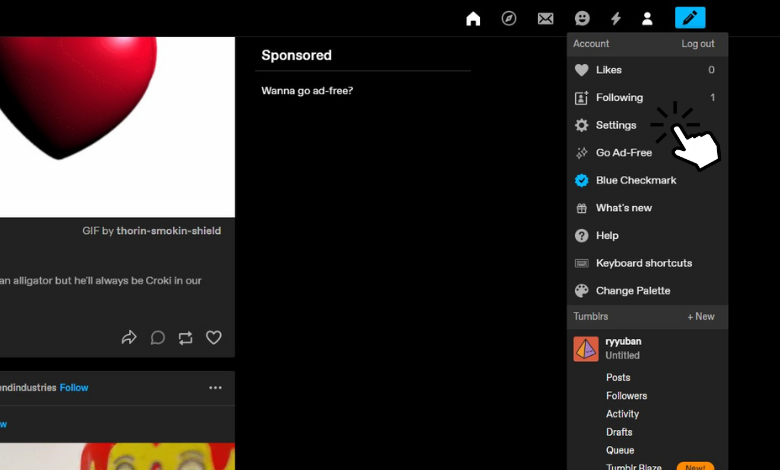 [5] If you know the username, URL, blog, or email address, enter it in the search bar below Following.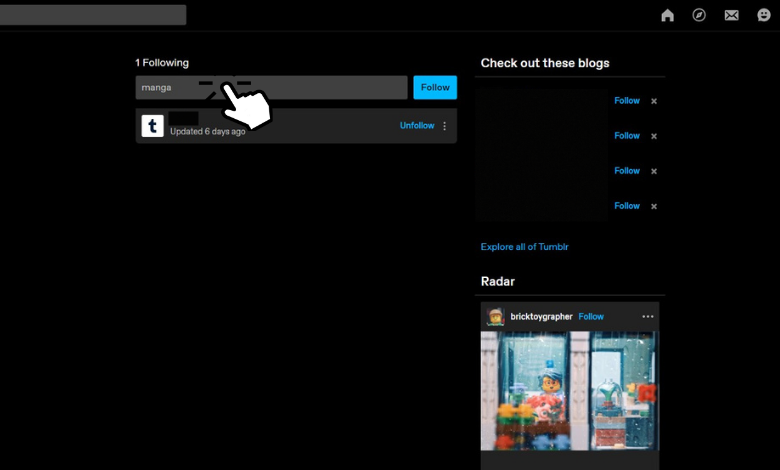 [6] If you don't know, enter the keyword on the search bar at the top-left.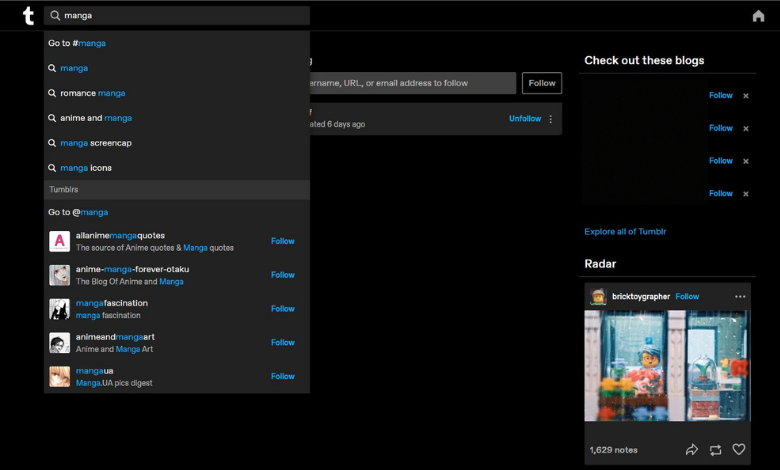 [7] Once you find the specific profile or blog, click the Follow button to display their posts on your home screen.
Tip! You can delete a blog on Tumblr if you don't need it anymore on the platform.
Frequently Asked Questions
1. How do I find my email attached to Tumblr?
On the mobile app, click Profile → Settings → General Settings → Email to view your email attached to Tumblr. Also, you can visit https://tumblr.com/preferences to view your email on your desktop.
Was this article helpful?