Chromecast
Google
How To
How to Chromecast Sky Go Using Android & iPhone
Guide to cast Sky Go on a big screen using Chromecast.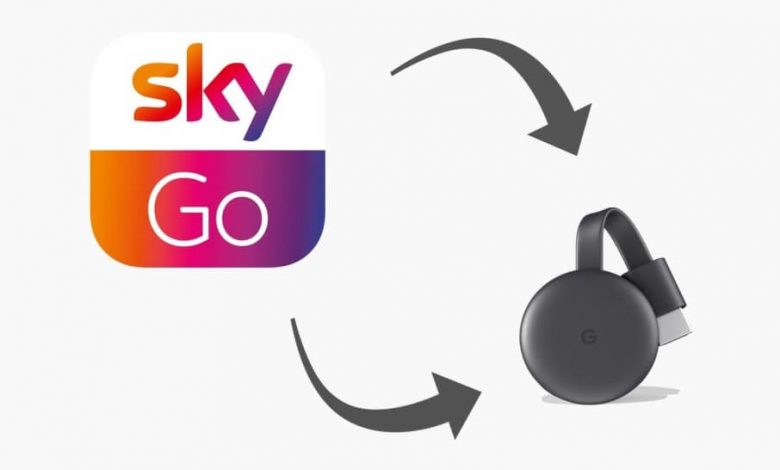 In recent times digital streaming has become more popular. Sky Go is one of the digital streaming apps which allows you to watch movies, live sports, news, TV shows, and much more entertainment content. Sky Go app is a multi-platform streaming service available for smartphones (Android, iOS), Playstation, Windows, Mac, Google Chromecast, and Xbox. Google Chromecast is a dongle used to cast contents from your smartphone or desktop to your TV. SkyGo is an app that is compatible with Chromecast, so you can easily stream Sky Go contents to your TV by using the steps given below.
Can You Chromecast Sky Go?
Yes. You can cast Sky Go to Chromecast or Chromecast built-in TV easily from your smartphone. Earlier, the Sky Go app on Android and iOS devices lacked the support for Chromecast. Later, the developed has released the support to make the process very simpler.
How to Chromecast Sky Go to TV
To Cast Sky Go to a big screen, you need to install the latest version of the Sky Go app on your Android mobile (5 or higher version) or iPhone / iPad. Now let us learn how to Chromecast Sky Go.
#1: Connect your Google Chromecast to the HDMI port on TV.
#2: You will make sure that your Smartphone/tablet and Chromecast are connected to the same WiFi.
#3: Install the Sky Go app on your smartphone from Google Play Store or Apple App store.
#4: Open the Sky Go app on your smartphone/tablet.
#5: Sign in to Sky Go account with your Email address and Password.
#6: From the Sky Go app's home page, you will see the Cast icon shown on the top right corner.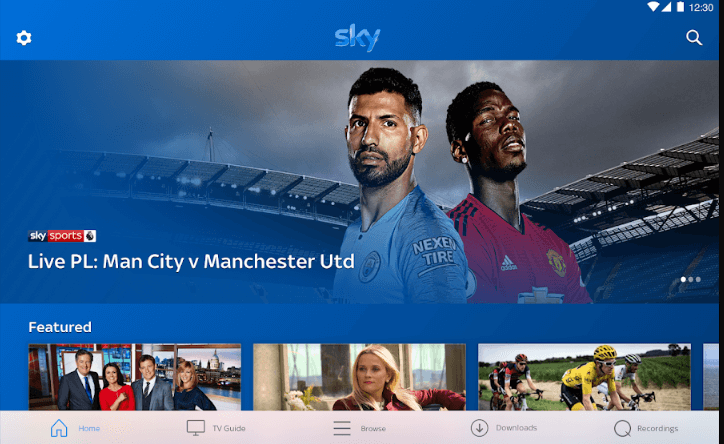 #7: Click on the cast icon, instantly the small prompt will appear with your Chromecast device name.
#8: Select your Chromecast device to establish the connection.
#9: Once your smartphone is connected, the contents on the entire mobile screen will appear on TV.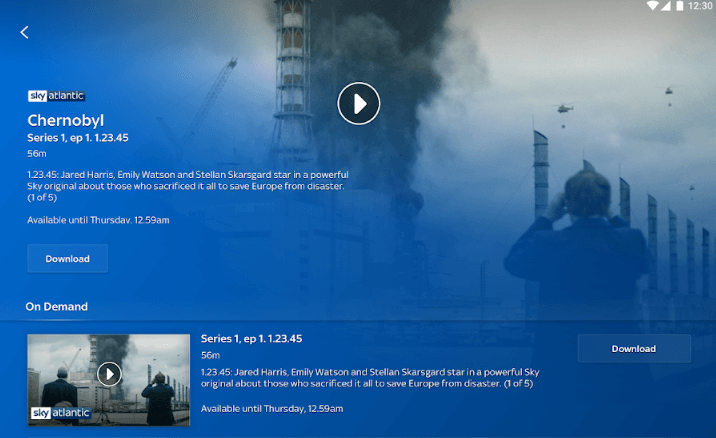 Now you select the shows or movies and click play button. You should see your Sky Go content on your Chromecast connected TV screen.
Chromecast Sky Go from Chrome Browser
Right now the Sky Go doesn't support casting from Chrome Browser. This difficulty may resolve in future.
We will provide the necessary instructions to Chromecast Sky Go to TV from a Chrome browser. This will be more helpful when the Sky Go supports casting from Chrome browser.
#1: Connect your Google Chromecast to the HDMI port on TV.
#2: Connect your Chromecast and computer to the same WiFi.
#3: Open the Chrome browser and navigate to address bar.
#4: Visit https://www.skygo.co.nz/. It will open the Sky Go web page.
#5: Click Sign in and enter your Email ID and Password to access the Sky Go.
#6: Now make a Right-click or click on the Three Dots icon appear on the top right corner.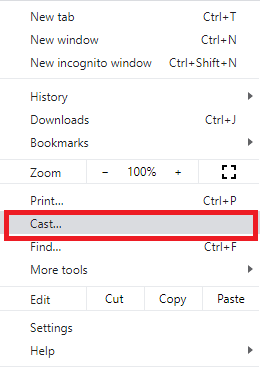 #7: Click the Cast option from the menu list. It will search for the available devices.
#8: Expand the sources and choose Cast Tab option.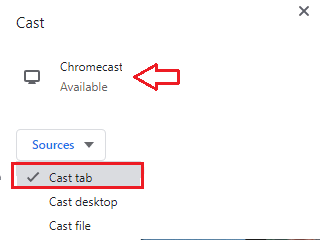 #9: Then select your Chromecast device from the available devices list.
#10: Play any video and enjoy Sky Go on your Chromecast connected big screen.
Our Opinion
As mentioned earlier, Sky Go is compatible with Chromecast. Apart from live streaming and on-demand streaming, you can download movies and TV shows to your phone for offline viewing and watch them later on your TV. Sky Go is accessible only if you are residing in the United Kingdom. If you want to stream Sky Go outside the UK, try using a VPN service.
Follow Techowns' Facebook and Twitter profiles to stay updated with our Chromecast tutorials.