Tinder is a dating app that helps people to find their perfect partner. Even though the application is free to download and use, you must get Tinder Gold to access the maximum benefits. The Tinder Gold premium subscription costs $24.99 per month, $75 for six months, and $99.99 per year. However, there are ways to get a Tinder Gold subscription for free.
Tinder Gold provides features like
Five free super likes per day
See who swiped right on you
One free boost per month
Recommended pickups and
Tinder Plus features
How to Get Tinder Gold for Free in 2023
As of now, you can get Tinder Gold for free for three days. You can claim the 3-day free trial if you are a first-time user.
Get Tinder Gold Free Trial [Three Days]
[1] Go to the Tinder app or website (https://tinder.com/). For easy navigation, we used PC.
[2] Click the Create Account button.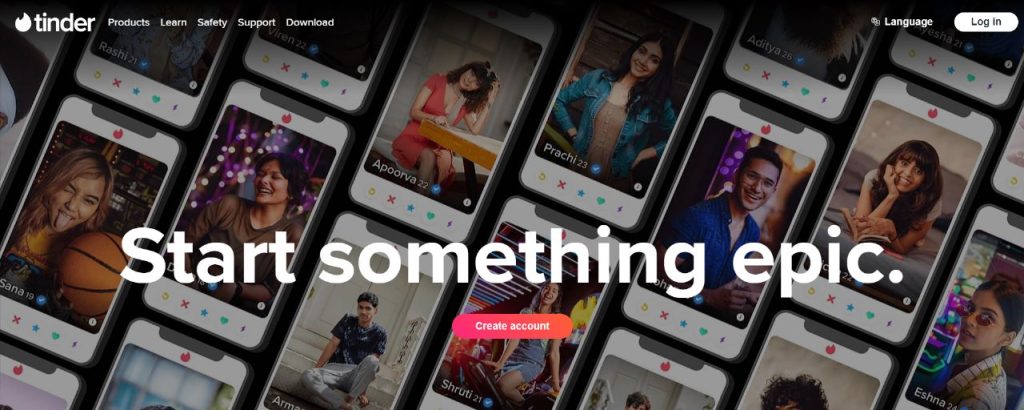 [3] Choose the appropriate option and create a free account on Tinder.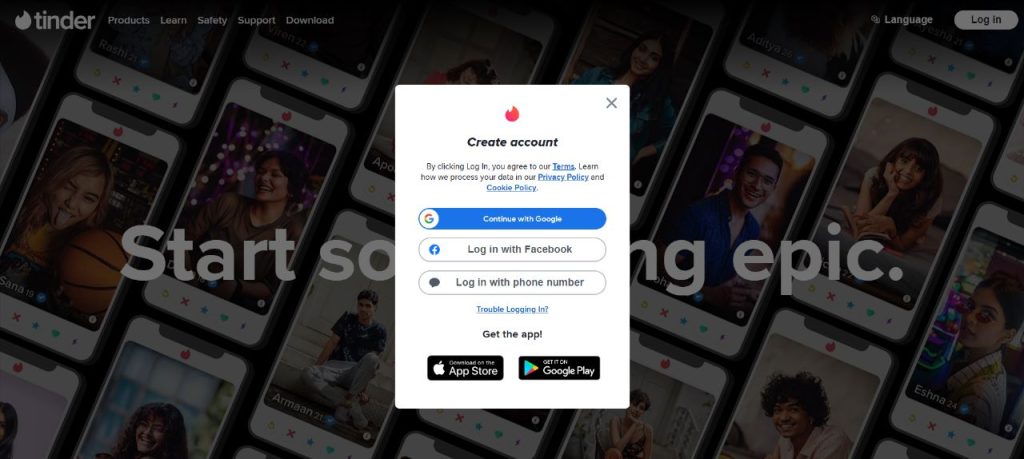 [4] Now, go to the Products menu and choose the Tinder Gold option.

[5] You will get the Tinder Gold webpage. Here, you can see the Tinder Gold feature and other related things. Click the Join Now button.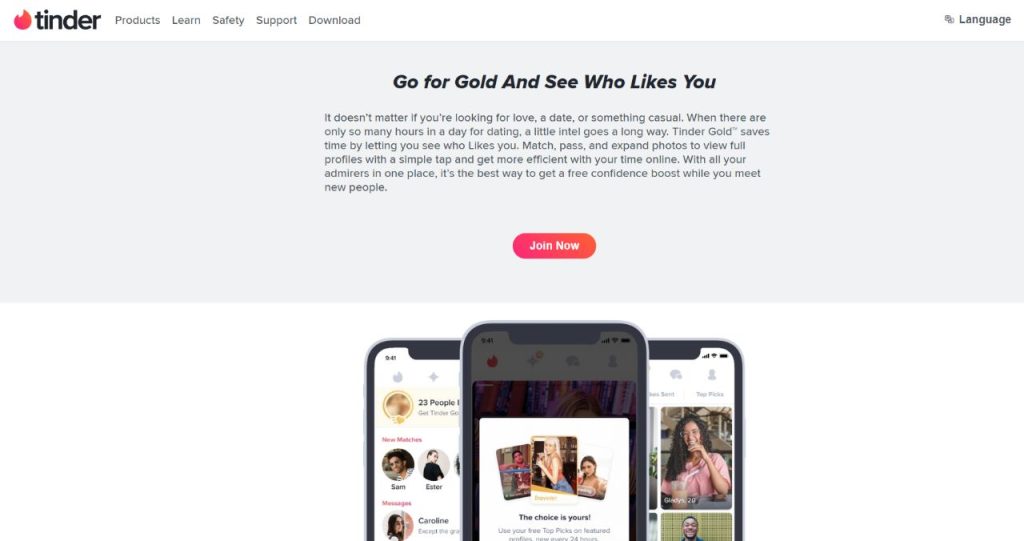 [6] Now, you will get the payment screen. Complete the payment to activate the free trial.
[7] Don't worry, you won't be billed a penny now. You can use Tinder Gold for three days.
[8] After the free trial, you will be billed according to the subscription. So, cancel the Tinder Gold free trial to avoid billing.
This is the most successful way to get Tinder Gold for free. However, you are open to trying some of the other possible ways.
Using Tinder Gold Promo Code
On major festivals and holidays, Tinder frequently offers promo codes and discounts. Tinder Gold subscriptions are discounted with the promo code. To find accessible promo codes, search the web for Tinder Gold promo codes and use them to acquire a lower subscription. Also, keep an eye out for promotions in your email inbox. Here's how to utilize a valid Tinder Gold coupon code:
[1] Open the Tinder app on your phone. Select the promo code from your Profile icon.
[2] Paste the discount code and hit the submit button. If the promo code is legitimate, you'll get free Tinder gold access.
Because promo codes are primarily discount codes, they may not provide permanent access to free Tinder gold subscriptions.
Subscription Generator
Using an online subscriber ID generator is another option to earn free Tinder Gold. Game Keyz is one of them. Several online sites will generate a subscriber ID for your account automatically. In exchange, you'll be required to execute a certain job, such as filling out a survey or downloading a few apps to your device. This trade-off is well worth it if you're a regular Tinder user.
[1] Go to https://game-keyz.info/tinder/ in your browser. Enter your Tinder account's e-mail address and select Tinder Gold from the drop-down menu.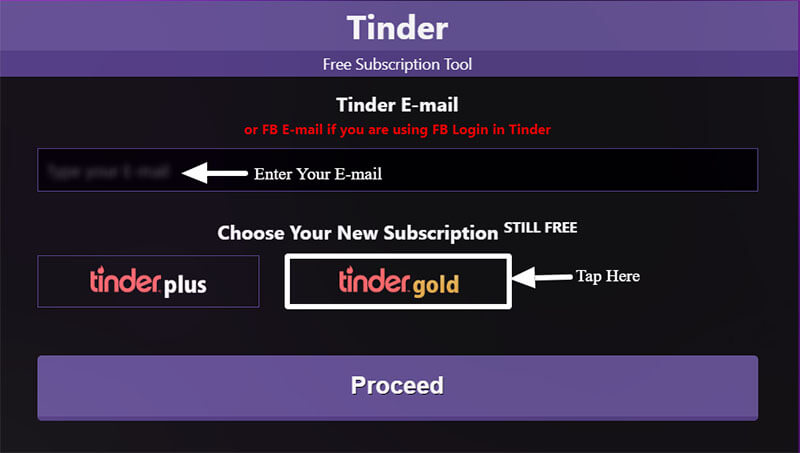 [2] When you press the proceed button, the tool will begin building a working Tinder ID for you.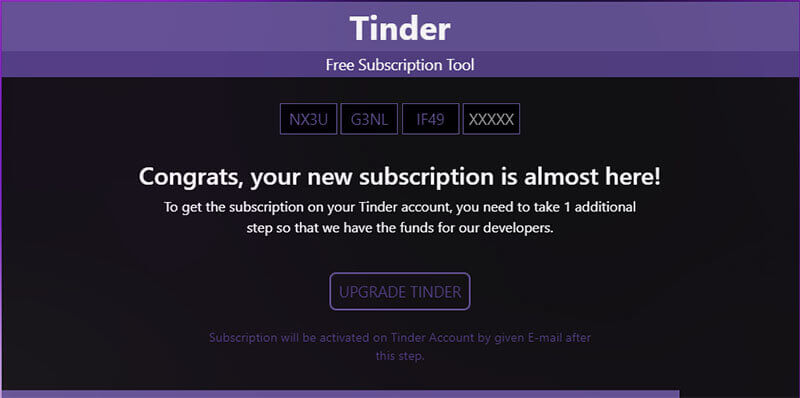 [3] This ID may only be used after you've downloaded a few apps to your smartphone. When you tap the upgrade-Tinder button, a new window will pop up with links to 3-4 apps. Install these apps and wait 30-40 seconds before using them. Once you've completed the task, your Tinder account will be upgraded to Tinder Gold instantly.
It's also worth noting that using online ID generators is a risky proposition, as the majority of them don't always work. We tried this hack by using our duplicate account. Surprisingly, our Tinder account got banned. If your account is banned, your Tinder account will be deleted permanently. So, we don't recommend this as a valid option.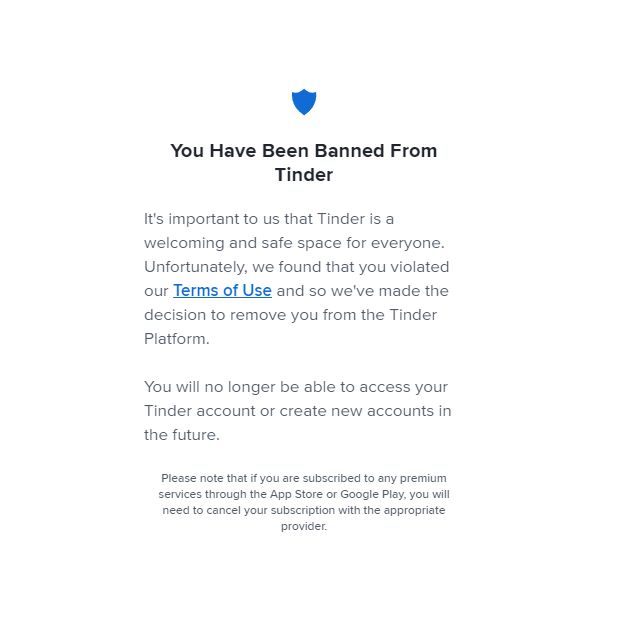 Using Tinder MOD APK
Installing a Tinder MOD APK will help if you're seeking a long-term solution to using a free Tinder Gold account. These are essentially modified Tinder apps that provide you access to all Tinder Gold features without the need to pay a monthly price.
[1] Search for Tinder MOD APK and download it. Tap the Install button after you've clicked on the downloaded file.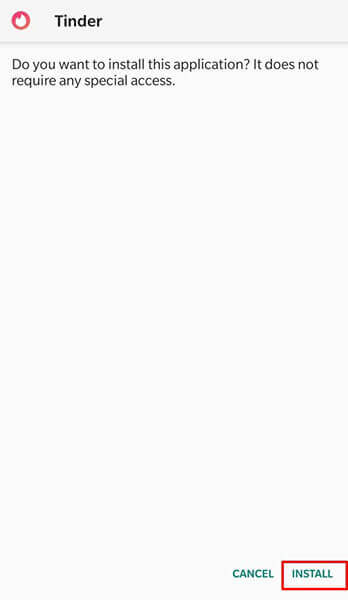 [2] To continue with the installation, enable "Install from Unknown Resources." Allow the installation to finish before tapping the Open button to launch the app.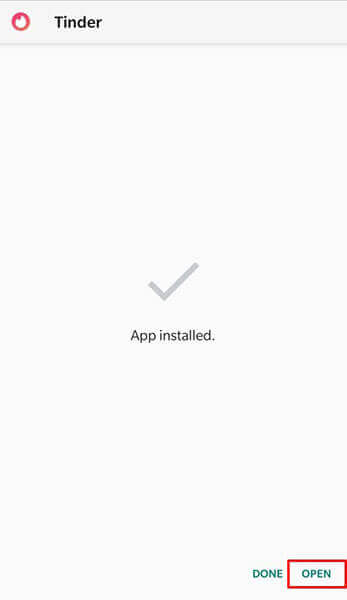 [3] Log in using your Facebook credentials and fill up your personal information, such as your name and date of birth. That's all there is to it. Now, you can swipe as much as you want for free.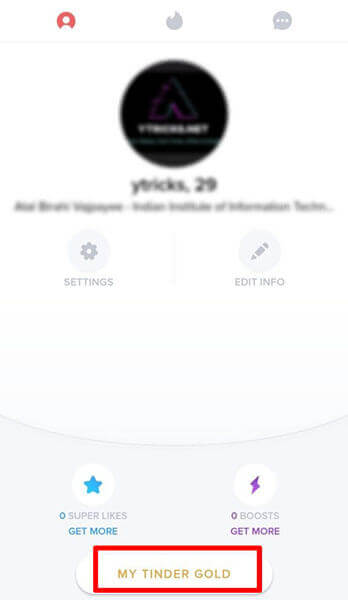 Using MOD APK is not a trusted solution. The profiles in the MOD APK might be bot accounts and may lure to scams.
Tinder Alternatives
If you are satisfied with the Tinder Gold subscription and its free trial, you can opt for these alternatives.
eHarmony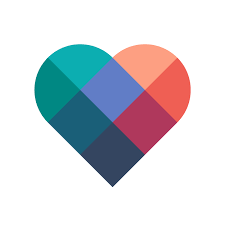 eHarmony is one of the costliest dating platforms in the USA. The basic subscription costs $65.90 per month. It is the most balanced dating platform (51% men and 49% women). With the unique Compatibility Matching System, you will get good matches based on your qualities.
Bumble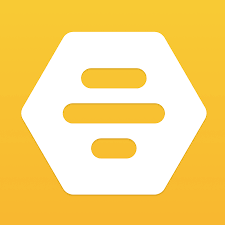 Bumble is the best dating app for casual relationships. It is slightly costlier than Tinder ($39.99 per month). In the Bumble platform, you can categorize matches in three ways based on your needs. Dare, BFF, and Bizz.
FAQ
Is Bumble better than Tinder?
If you're seeking a long-term relationship, Bumble is a better option than Tinder. The quality of the matches is generally higher.
Was this article helpful?