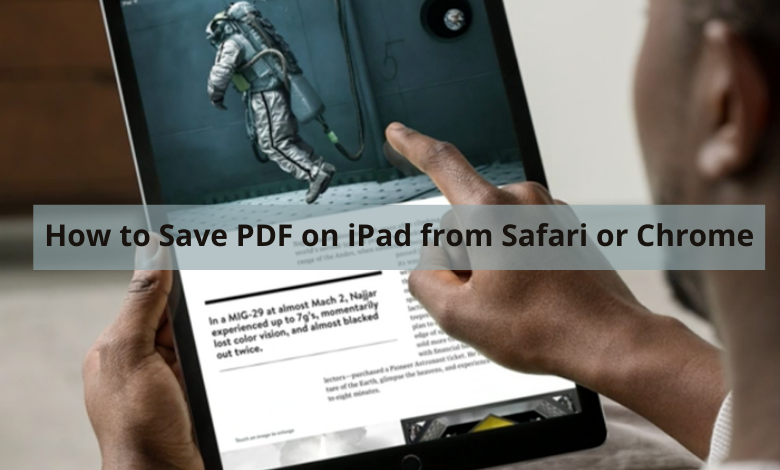 Nowadays PDFs have become a convenient format to share various documents as it is non-editable and can be protected with passwords. Saving a PDF on an iOS device is quite an easy process. iPad is obviously a perfect tool to read PDFs because of its larger screen size than the iPhone. Even though Safari is the default browser on iPad, users can install and use other browsers like Firefox, Chrome, and many more. The users can easily save a PDF from a webpage or Email, or any other service. After saving the PDF, you can open it on either iBooks or Apple Books. With that note, let us see how to save PDF on iPad from Safari or Chrome browser.
Save PDF on iPad from Safari or Chrome
Both Chrome browser and Safari will have same steps to save a PDF on iPad.
1) Click on the download link of the PDF you want to save or download.
2) The PDF will open in the Safari browser by default. You can also use Chrome as an default browser.
3) Tap the Share icon on the screen.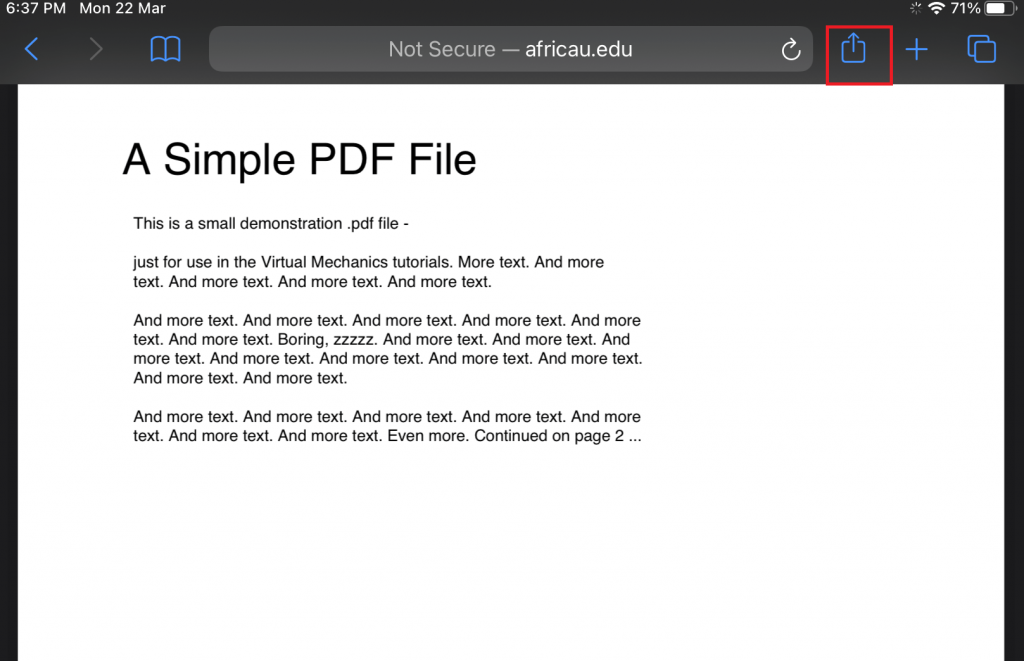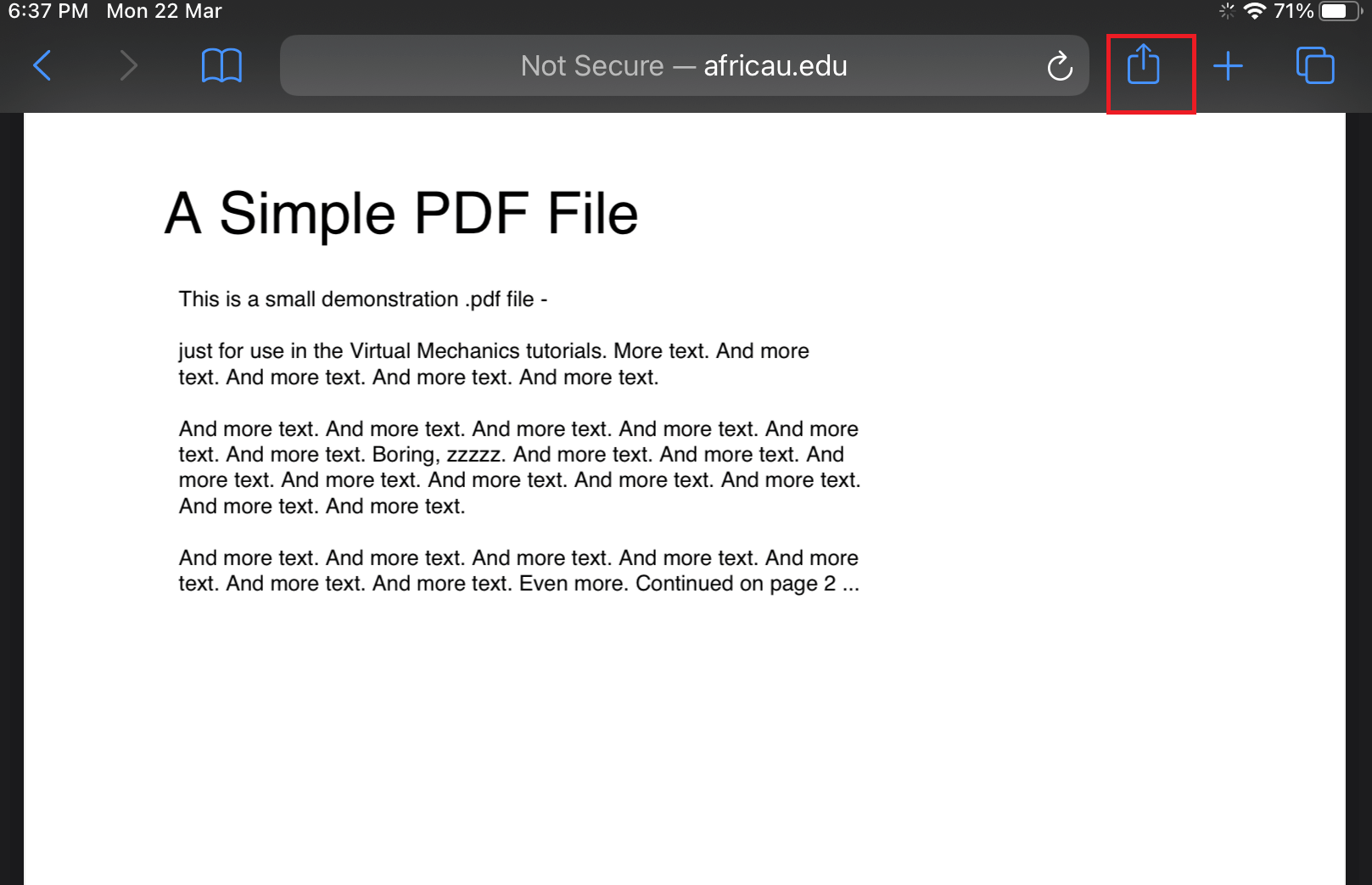 4) Click Save to files and select a location on your iPad.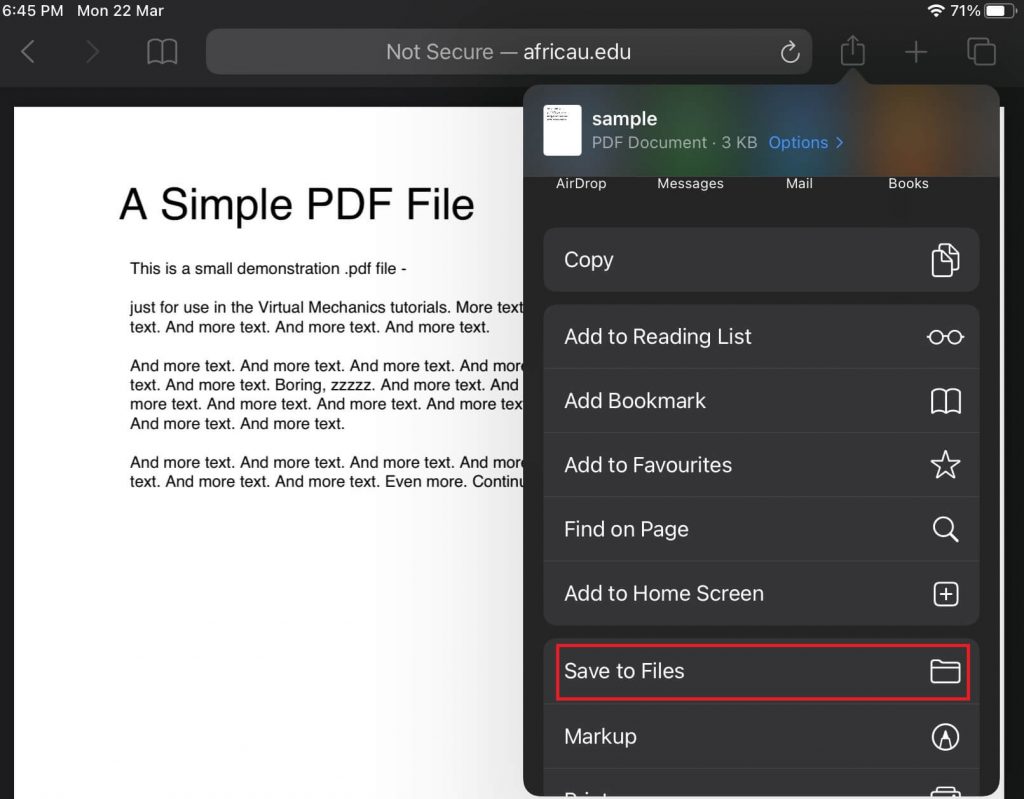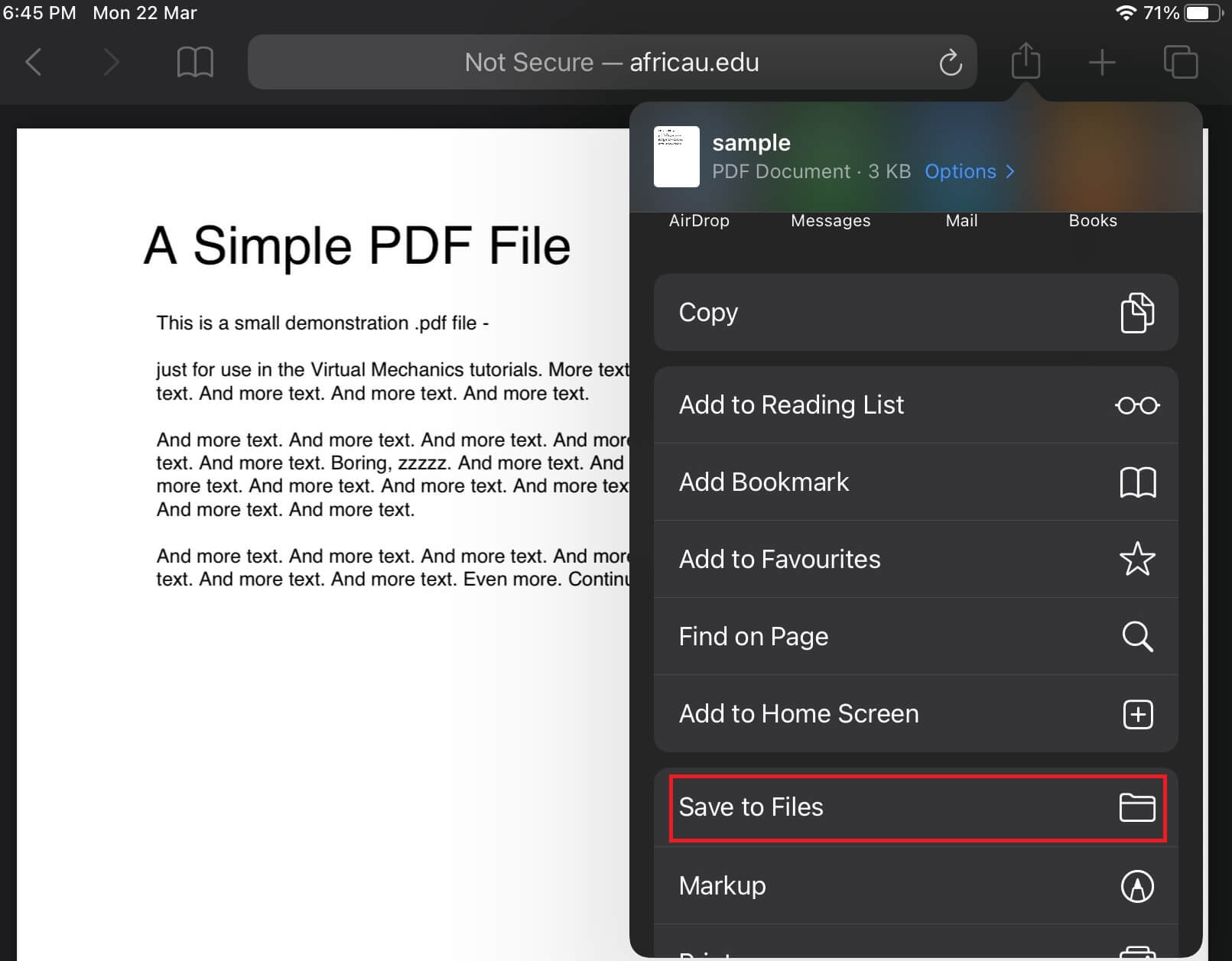 5) Click Save to store the PDF file.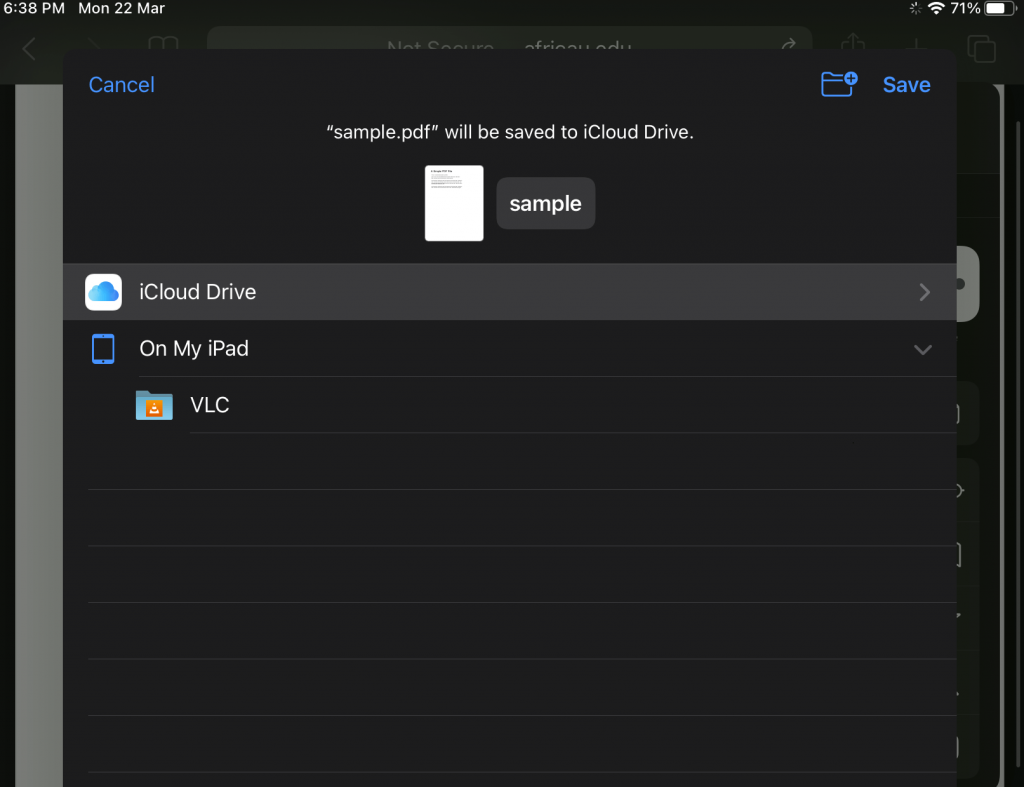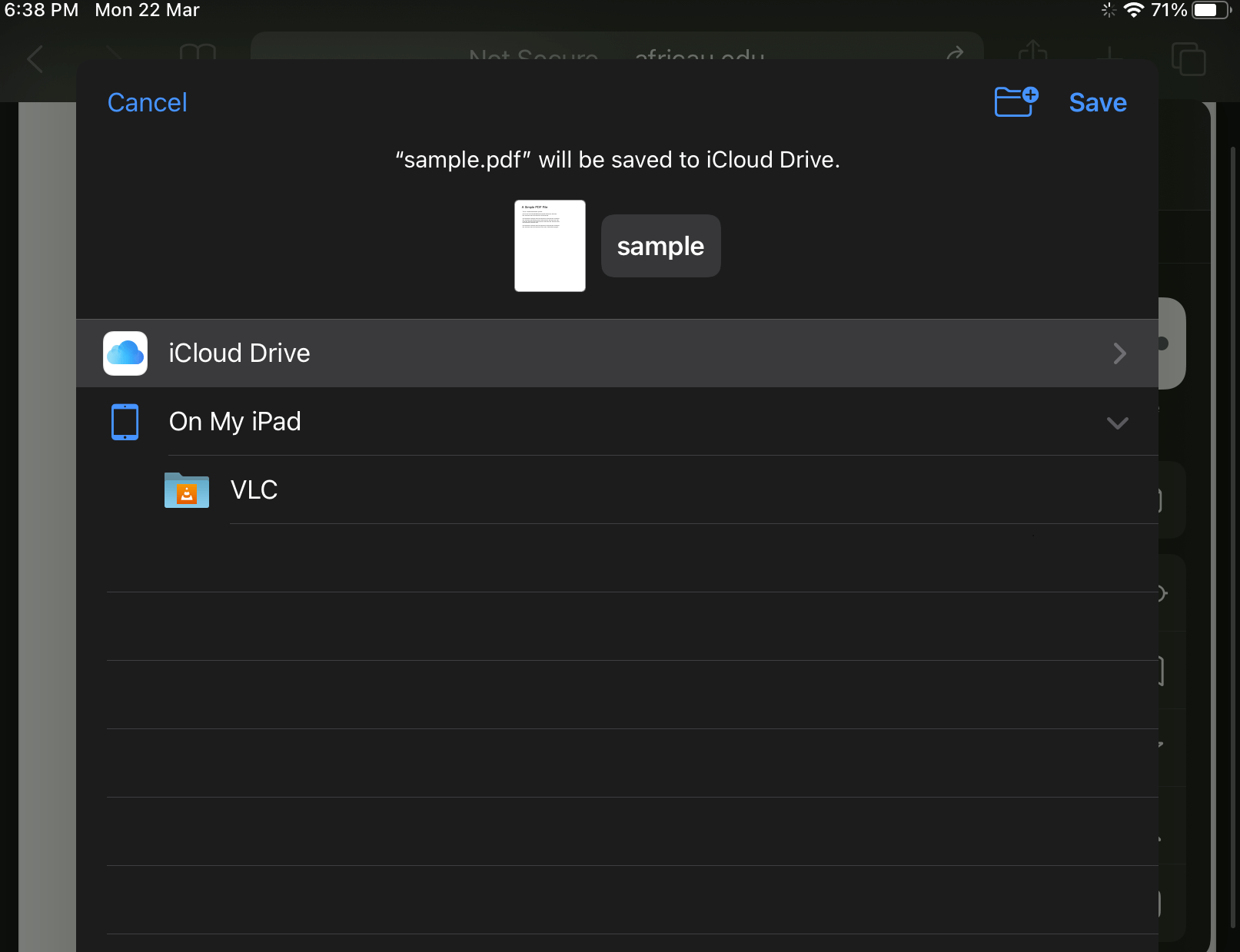 Techowns Tip – Best iPad Calculators to use in 2021
Save PDF Attachment from Email
1) Open the email in which you have got the PDF attachment.
2) Tap on the attached file to download.
3) The PDF document will open once the PDF is downloaded.
4) Tap the Share option and choose the Save to files menu.
5) Select a location and store the file. You can save the PDF file to Apple Books or any other iPad PDF readers you want.
Saving an PDF file on iPad is not rocket science and you can save it with-in a few seconds. If you have any queries while following the above methods, write to us in the comment section. Follow Techowns' Facebook and Twitter pages to read our tutorials instantly.