Finding what's taking place all around the globe is possible with Twitter. It is an information hub where you will find almost anything from news to sports, entertainment, politics to fun stories. Twitter is all about sharing tweets and retweeting the tweets of someone. Besides getting news and content, Twitter is used as a social media app to connect with people, you know. It supports private chat features, group conversation, following influencers, and more. Like other chat apps, Twitter includes block feature that you can use against someone you don't want to follow anymore. But, when it comes to delicate situations, then blocking isn't an excellent choice. This is especially true when you want to block your coworker or a friend. If you prefer saving yourself yet block them, then soft block helps you out on Twitter. Get to know how to soft block on Twitter to make it obvious that you haven't blocked them.
How to Soft Block on Twitter?
Here is what you should do to soft block someone on Twitter.
Note: Soft block is a term used on Twitter that is all about blocking someone on Twitter and immediately unblocking them. This will let them unfollow you without any choice.
(1) From your Twitter profile, go to the profile of someone who wants to soft block.
(2) Hover to select the Overflow icon (three horizontal dots)
(3) Click on Block @username from the list of options.
(4) To confirm, click again on the Block option.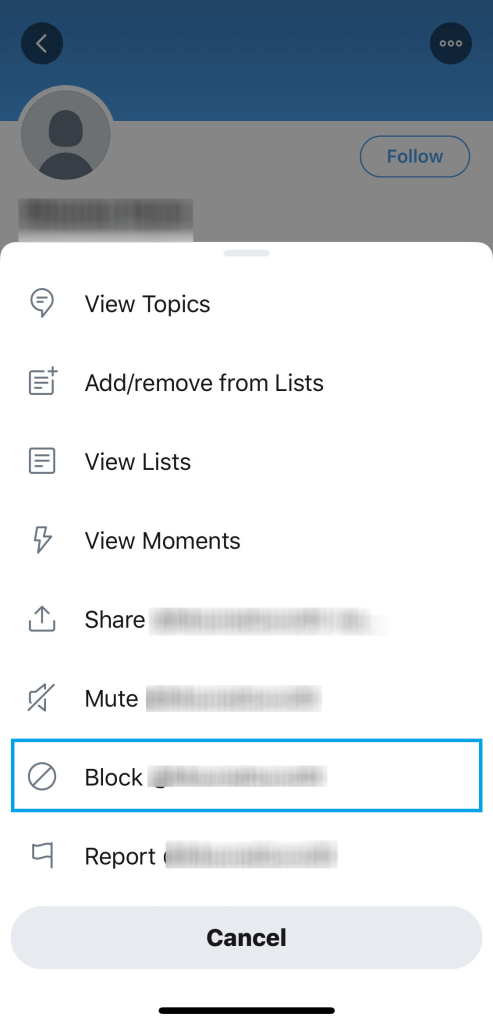 (5) Now, click on the Undo button immediately to soft block.
Alternative: You can also click on Unblock or Blocked button on their profile.
Techowns Tip: How to remove followers on Twitter?
Our Opinion
That was all about soft blocking someone on Twitter. This way you can force someone to unfollow you from any device you are using Twitter. With this, you as well as the person you soft blocked will not be able to view each other's Tweets on timeline. The soft block will restrict sending messages, viewing followers, following, likes, lists, etc.
Have you found this section informative? We would like to hear your opinion and feedback as comments below. For more article updates, follow us on Twitter and Facebook.
Was this article helpful?