TikTok is a social media where users can create short videos that can be shared online. With its various features such as special effects, edits, filters, notifications, etc., you can create short videos to express your talents, such as DIY works. The TikTok platform helps content creators and influencers market products and gain more followers. For collaboration and combining other people's videos with your content, you can use the Stitch feature on TikTok.
What is Stitch
Stitch allows users to collaborate with and extract other user videos. For example, if you are creating content, you can add another user's TikTok video with your content using the Stitch feature. Therefore, you can extract a 5-second video from others and include it in your content.
How to Stitch Videos on TikTok
1. Login with your TikTok account first. Then, choose the video to stitch it with your content.
2. Click the Share icon of the video you choose.
3: Now, select the Stitch icon from the pop-up.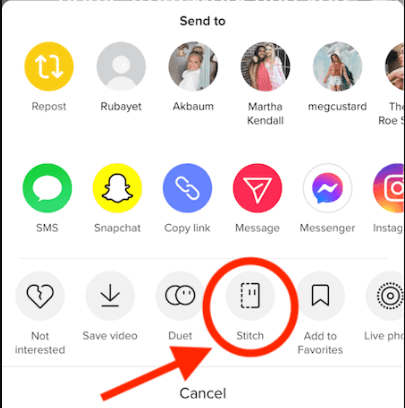 4. Choose the 5-second (Max. limit) part from the video, and you can trim it by using the sliders on both sides. Click Next on the top.
5. Start recording your main content and click on the Checkmark icon when you finish with it.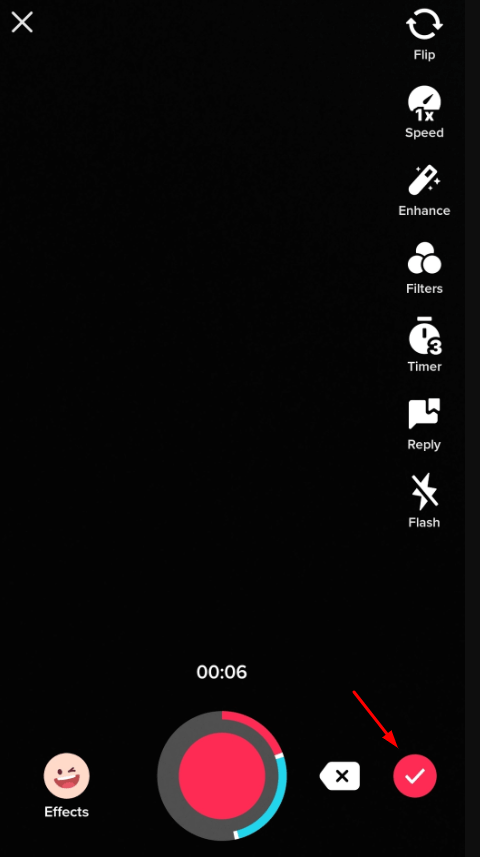 6. Once you have recorded, start editing your video by adding special effects, music, etc., and tap Next.
Tips! Change your TikTok account password regularly to keep it safe and secure.
7. After editing, describe your video with proper captions and hashtags. Finally, turn ON the Stitch option. By enabling it, other users can able to stitch your content.
Note: You can enable or disable the stitch feature before posting the video on your TikTok account.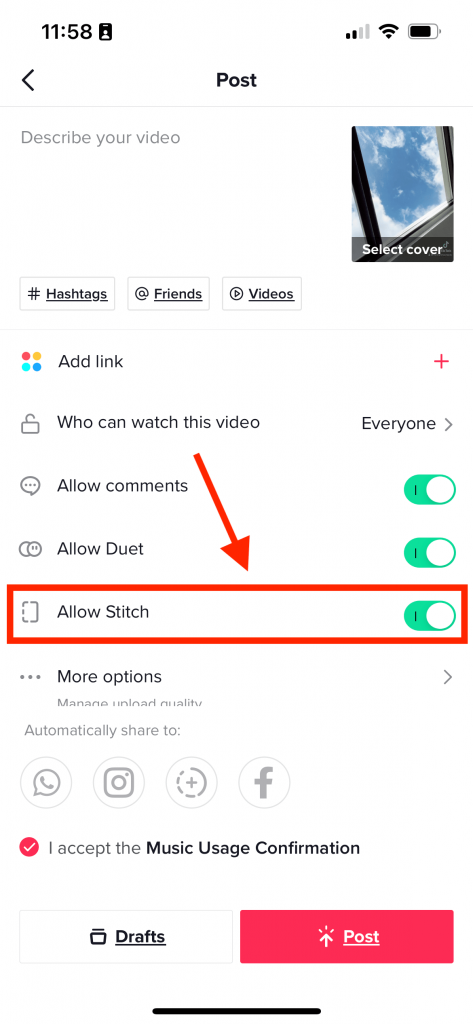 8. If it is turned OFF, TikTok doesn't allow stitching of this video by others. After all, click on the Post option to publish your video online.
Tips! If your profile has frequent visits by the users, you can see who viewed your TikTok profile quickly by navigating to the settings.
Enabling Stitch on TikTok
Enabling stitch on your TikTok account enables users to stitch your entire content or specific posts.
1. Click the Hamburger icon on the profile page.
2. From the pop-up, tap on Settings and Privacy.
3. Next, click on Privacy → Stitch.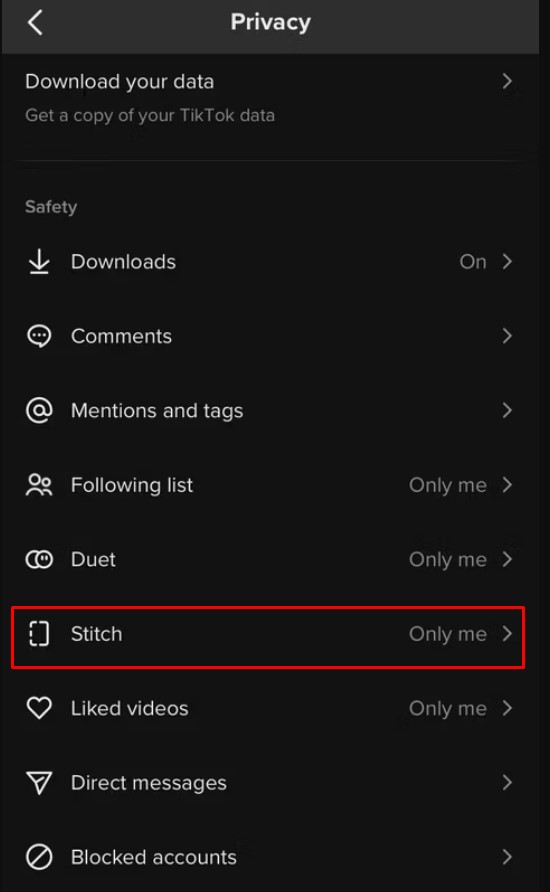 4. You can see three options under the Stitch menu: Everyone, Mutual Followers, and Only me. Based on your preference, you can choose the options.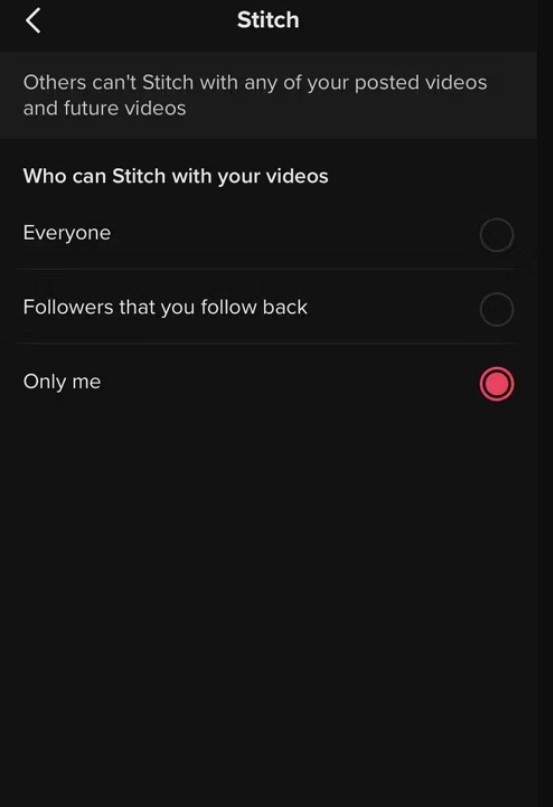 Note: You can also enable the stitch feature on individual videos of your TikTok profile. Once you have posted a video, click on the three dots → Privacy Settings → Enable the toggle Allow Stitch.
Tips! If you are a product influencer and have more followers, you can get a verified badge on your TikTok account.
Frequently Asked Questions
1. How to find stitch videos on TikTok?
On your TikTok app, tap Discover. On the search bar, type #[email protected]. Replace the username with your TikTok account. Click on Search. You can see several stitched videos on TikTok.
2. How to stitch on TikTok longer than 5 seconds?
Unfortunately, you can't stitch videos longer than 5 seconds. TikTok allows users to stitch videos only for 5 seconds and below.
Was this article helpful?