Skype is one of the renowned communication apps to connect with anyone from across the world. It is better known for video chat and voice calling features. Skype lets you make free calls to Skype users and call non-Skype users or landlines at low call rates. Skype is also a better social chat app to share unlimited messages to your contacts. It takes the user's privacy seriously and thus supports the blocking features on Skype. With the block feature, you can restrict someone from messaging and calling you. It is most useful when you receive too many spam calls or messages. Despite blocking, Skype also supports unblocking those blocked users. It is useful whenever you change your mind to stay in touch with that person. If you want to know how to unblock someone on Skype, then this section will help you out.
How to Unblock Someone on Skype?
It is possible to unblock someone even after blocking the contacts. Here the step-by-step guidelines to unblock someone on Skype.
Steps to Unblock Someone on Skype App
If you are using the Skype app on Android or iOS devices, then here is the procedure to unblock someone on Skype.
(1) Launch Skype app on your smartphone.
Note: Make sure you have logged into your Skype account.
(2) Click on Chats tab from the top (Android) or lower left corner (iPhone).
(3) Tap on the profile icon at the top of the chat screen.
(4) Choose Settings (gear) icon.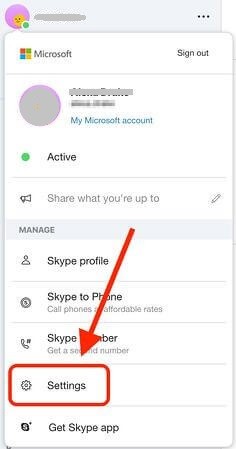 (5) Select Contacts.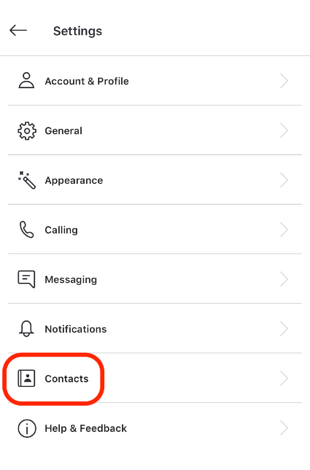 (6) Choose Blocked contacts option.
(7) Tap on the Unblock button next to the contact that you want to unblock.
Note: Those using Skype on Android 4.0.4 to 5.1 should proceed with the steps given below to unblock the contacts on Skype.
(1) Under Chats tab, select Menu (three horizontal line)
(2) Click on Settings to choose Manage blocked users.
(3) Press Unblock button to unblock a contact.
Steps to Unblock Someone on Skype on PC
The steps given below will let you unblock someone on Skype from Windows PC, Mac PC, and web version.
(1) Go to your Skype profile on your desktop.
(2) Click on the profile icon to select Settings from the left pane.
(3) Choose Contacts to thereby click on Blocked contacts.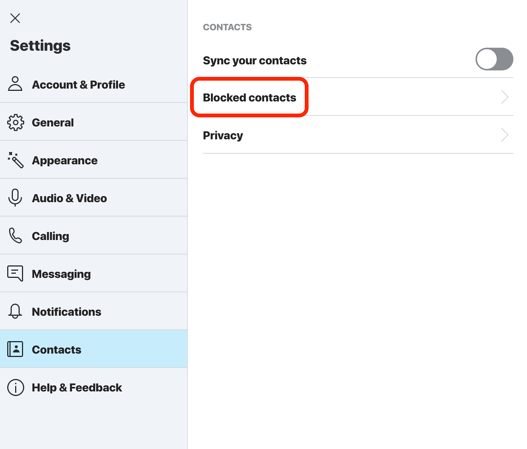 (4) Tap on the Unblock button that you want to unblock.
Our Opinion
Just like blocking contacts on Skype, you can unblock them with ease on the phone as well as PC. Upon unblocking someone, that contact can call and message you. Skype shows the missed messages and call logs once after you unblock.
Have you found this section useful and informative? Let's hear your opinion as comments below. For more useful articles, you can follow us on Facebook and Twitter.
Was this article helpful?