With YouTube, you can stay-up-to-date and stream the videos the world is watching. It is the one-stop destination for all your entertainment and infotainment needs. The users can watch, listen, and stream a wide range of contents using YouTube. It covers an extensive list of contents including music, videos, movies, news, and whatnot. With the latest update, exploring videos on YouTube is easy, quick and simple than ever. This video hosting service has a user-friendly interface with lots of useful options. So, accessing YouTube is simple and easy. Viewing search history will be useful when it comes to watching the same videos multiple times. With this feature, you need not spend time typing again and browsing for the videos you watch moths ago. You can read this article to know how to view history on YouTube from different platforms.
Are you interested to know about how to clear history on YouTube? Then we have covered it too as a separate section.
How to View History on YouTube?
YouTube is accessible from Android, iOS, and PC. So we have covered separate sections to view search history on YouTube.
How to View History on YouTube in Android OS?
YouTube is available as an Android app or you can use it on the web. View the YouTube search history on either of them is almost the same. So, just follow the procedure given below.
(1) Open YouTube app from apps column of Android.
Note: If in case of YouTube web version, type in the Chrome address bar as https://m.youtube.com and press enter.
(2) Navigate to the bottom and click on the Library tab.

(3) Select History option on the next screen.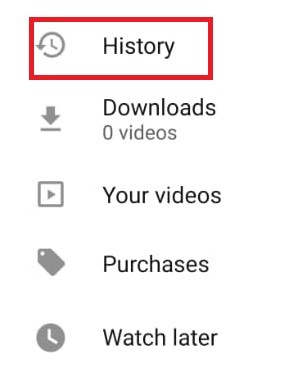 That's it. You are already viewing all the YouTube videos you have searched so for.
How to View History on YouTube iOS?
Whether you have an iPhone or iPad, YouTube is compatible with both devices. Follow the same steps to see the search history on YouTube iOS app and on the web.
(1) Launch the YouTube app from the apps section of the iPhone/iPad.
Note: To use YouTube web, open a browser on iOS and visit https://m.youtube.com.
(2) Press the Library tab on the next screen.

(3) Tap on History to view your YouTube history.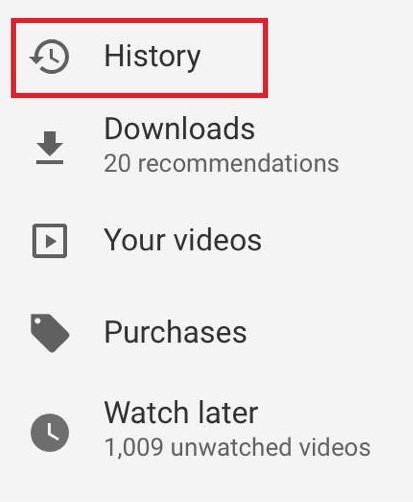 How to View History on YouTube in PC?
The interface of YouTube is more simplified on PC when compared to the mobile platform. So viewing the search history on PC is slightly easier.
(1) Visit https://www.youtube.com using the Chrome browser on PC.
(2) From the left pane, click on the History option.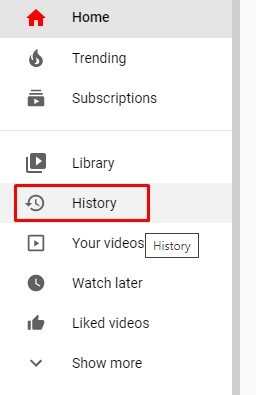 (3) Hover to the right side and select Search history under History Type.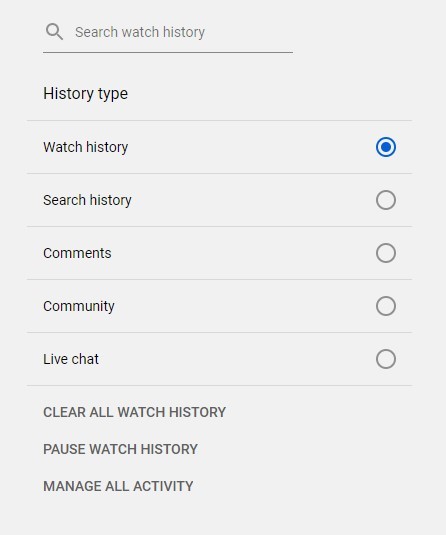 Now, the middle pane will show you the entire YouTube search history.
Viewing the YouTube search history is such a simplified task. You can view it easily within a minute or less from any platforms.
If you face any difficulties or have got any queries, feel free to ask it as comments. Connect us through our Facebook and Twitter page for more interesting guides, tips and tricks, etc.
Was this article helpful?