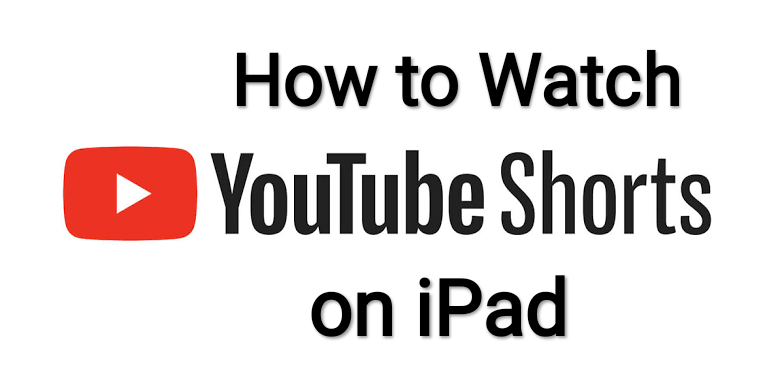 Every one of us loves to watch short videos. Like TikTok and Instagram Reels, YouTube introduced the short video platform Shorts. Here you can watch short videos from different content creators across YouTube. You can easily create and watch YouTube shorts on iPhone and Android. Surprisingly, the iPad version of YouTube has not included the Shorts for too long. Recently, Google has rolled the support by including a separate tab for the Shorts tab. You can update the YouTube app on your iPad to the latest version to get the Shorts feature.
Tips! Update your iPad firmware to the latest version and enhance the device's performance by accessing the latest features.
How to Watch YouTube Shorts on iPad
[1] First, install the latest version of the YouTube app on your iPad. You can download it from App Store.
[2] Open the YouTube app. You can see the Shorts option on the bottom. Tap on it.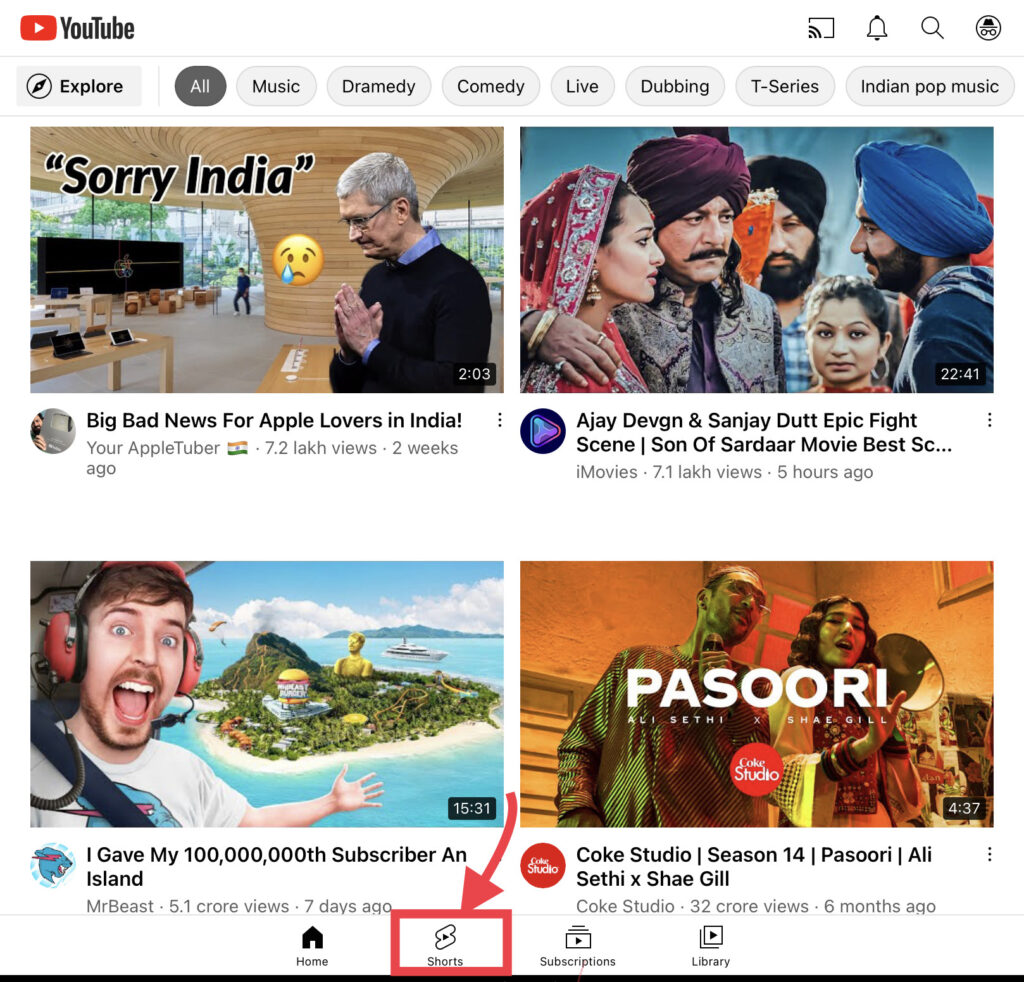 Note: This is available only in the newer version of the YouTube app. The older version doesn't show the Shorts icon.
[3] Tap on the Play button and watch the YouTube shorts video on your iPad.
Alternative Method
If you have an older version of YouTube, you can use the Safari browser to stream Shorts videos.
[1] Open the Safari browser on your iPad and go to youtube.com.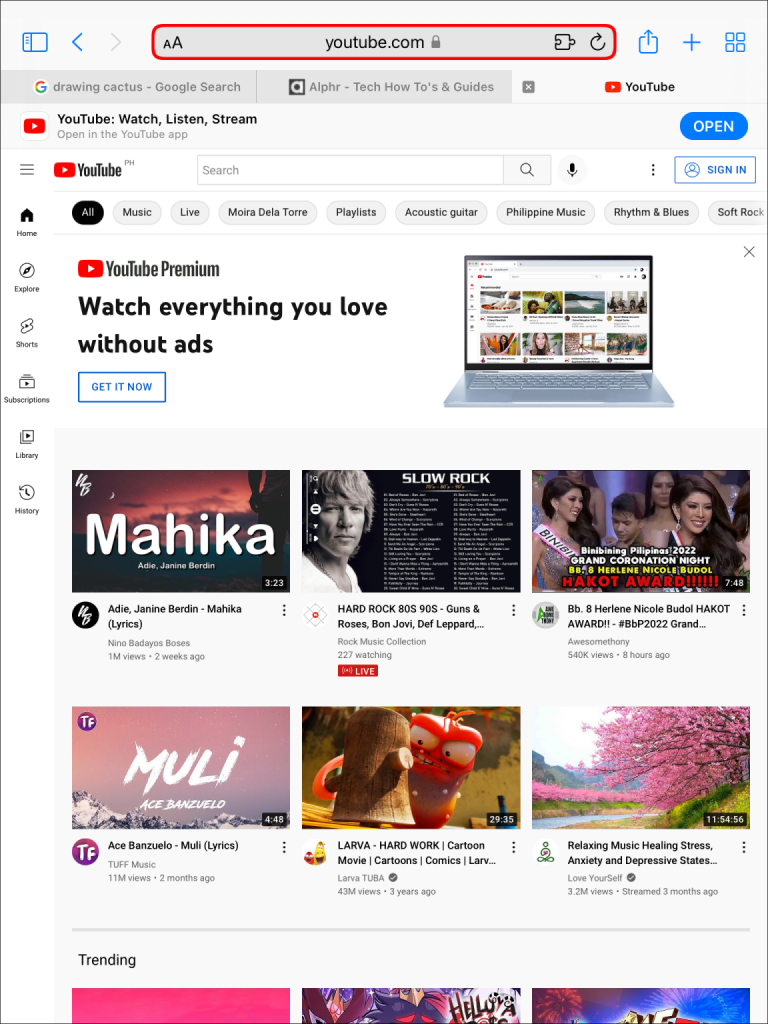 [2] On the address bar, tap on the AA icon before the URL.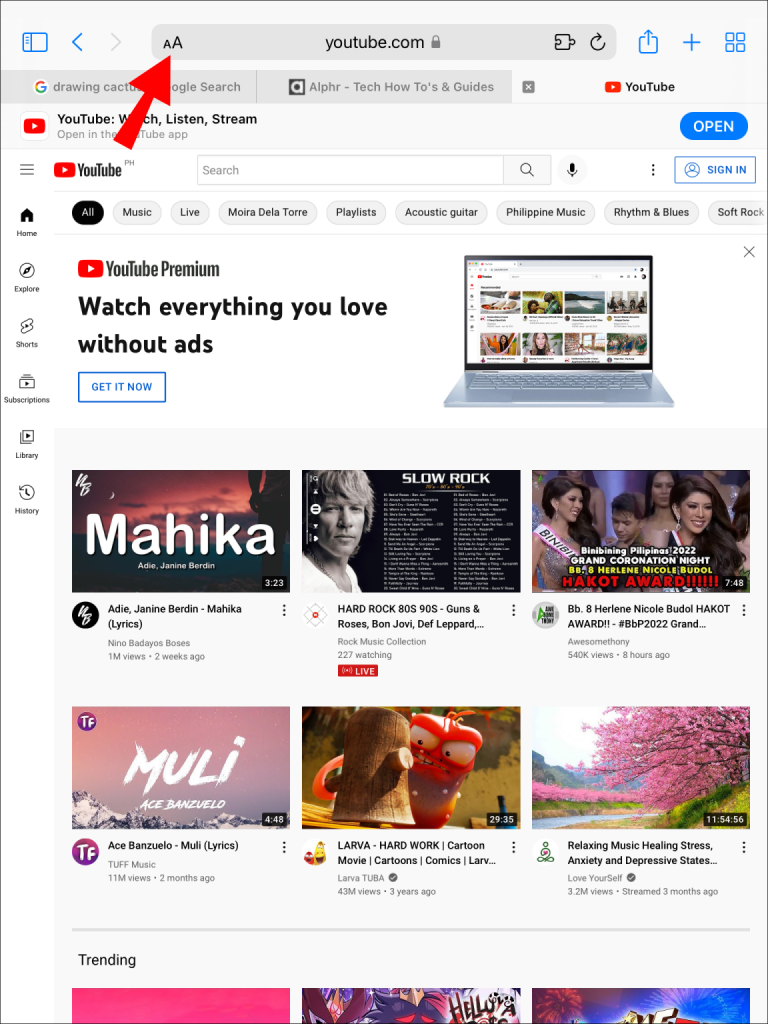 [3] You will get the pop-up menu. Choose the Request Desktop Version option to load the YouTube web version.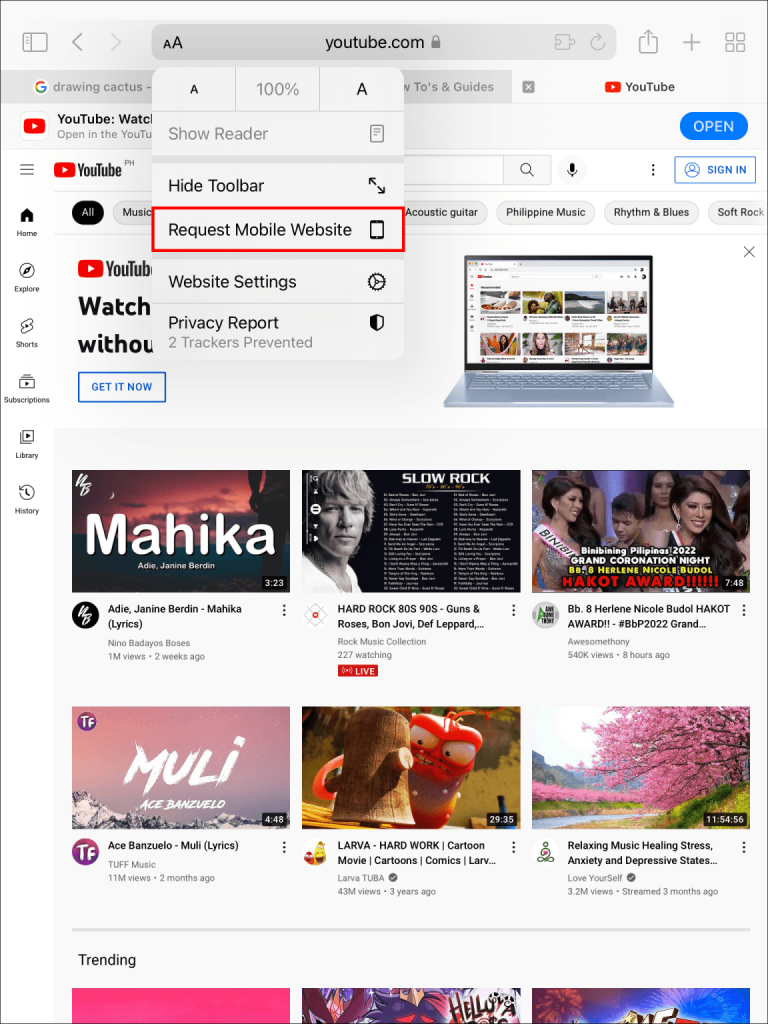 [4] On the left-side menu pane, tap the Shorts option.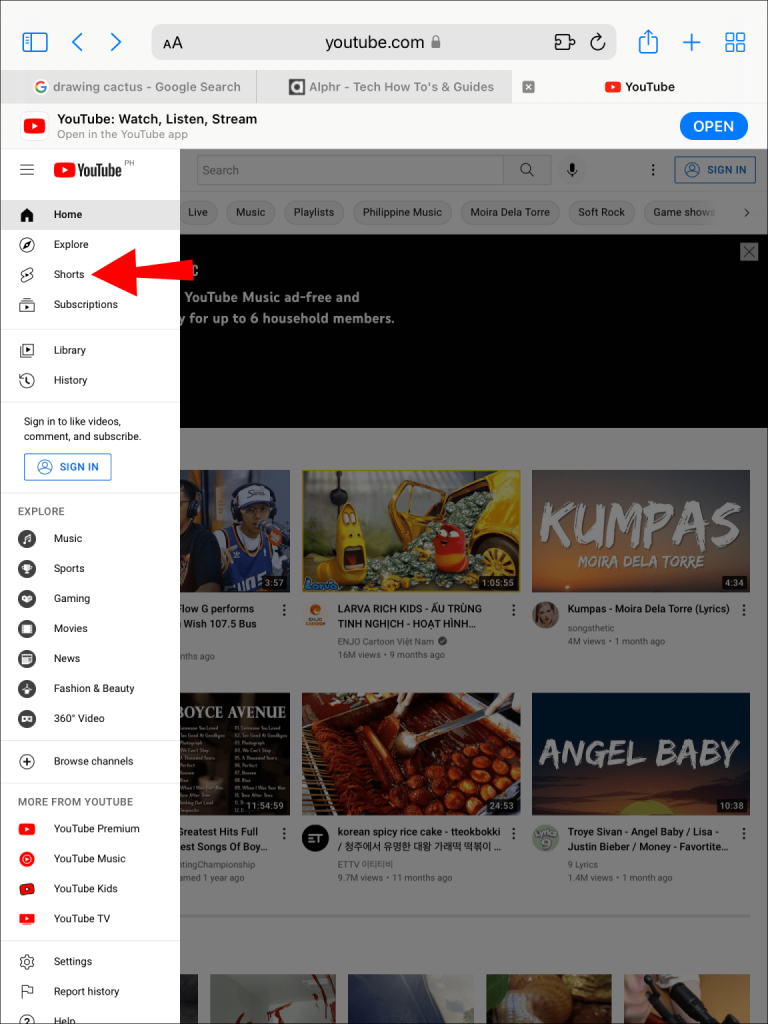 [6] Tap the Play button and start watching the Shorts on your iPad.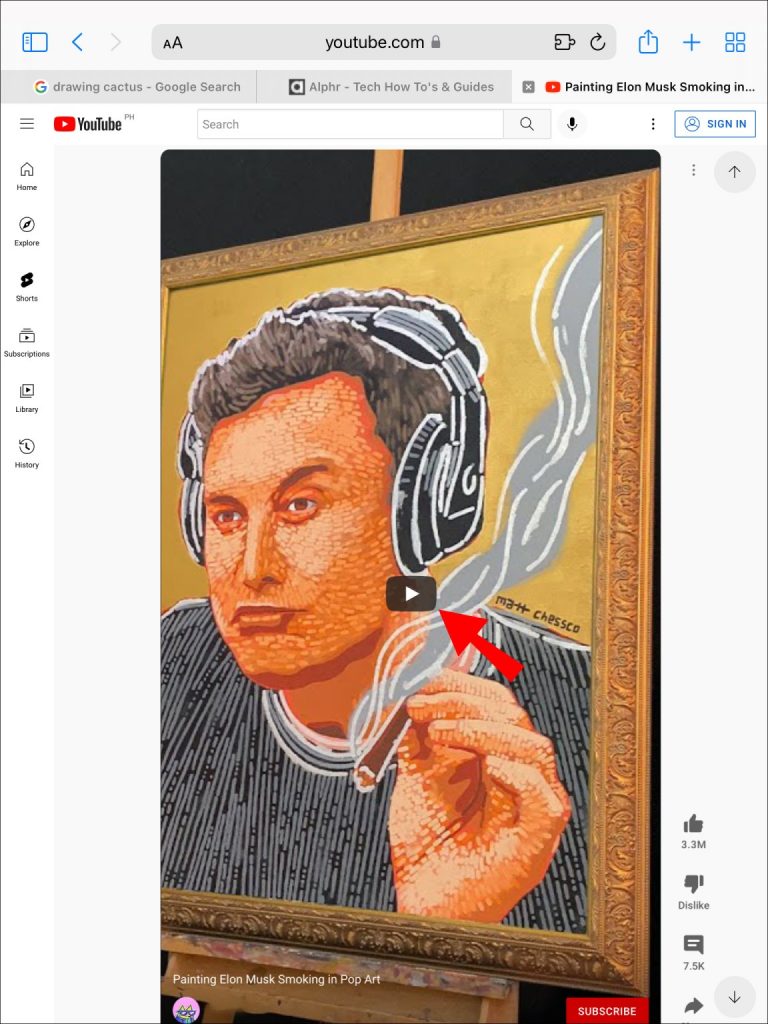 How to Post YouTube Shorts on iPad
If you want to create and upload your video on YouTube shorts on iPad, the application must run on the latest version.
[1] Sign in to your YouTube account and click on the "+" icon on the home page menu.
[2] Tap on Create a Short option to shoot a video, or you can upload the video from the iPad's Photo section.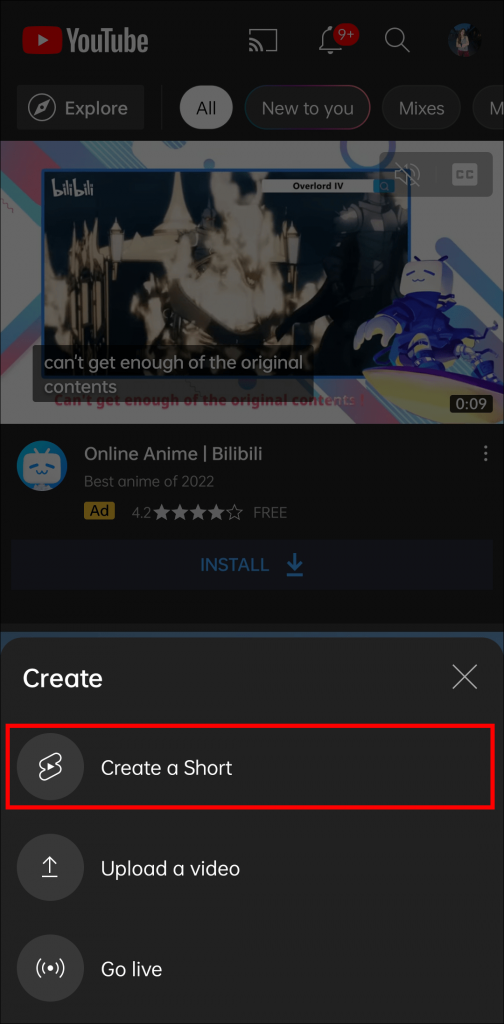 [3] You can record videos for up to 15 to 60 seconds.
[4] Once done with the video, tap the Tick button to preview the video and save it by tapping the Save as a draft option.
[5] Tap on the Next button to proceed further.
[6] If you want to add a title, you can add up to 100 characters maximum length and select Audience.
[7] When you are done with everything, tap on Upload to upload your YouTube shorts video.
Tips! Sync your iPhone with the iPad and manage data between those devices effortlessly.
Frequently Asked Questions
Why can't I find YouTube Shorts on iPad?
You can't find the Shorts tab if you have an older version of the YouTube app. So update the app to the latest version and enjoy the latest features.