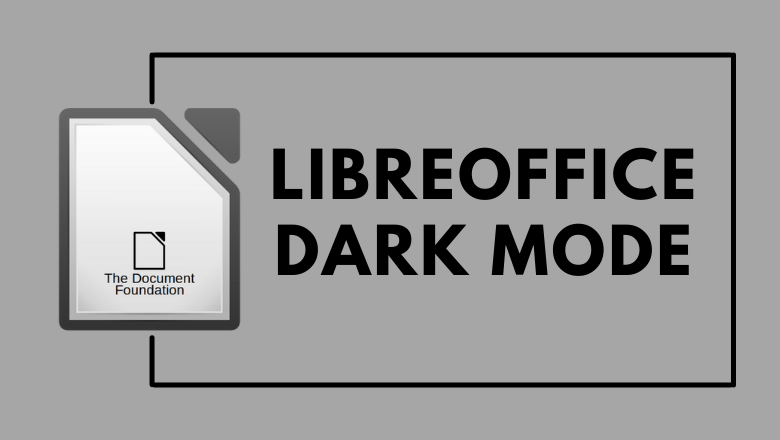 LibreOffice is a free and open-source office suite developed by The Document Foundation. This software runs in Windows, Linux, and other distributions. It is regarded as the best alternative to Microsoft Office and is mostly preferred by Linux users. LibreOffice is compatible with all Microsoft Office file formats like DOC, DOCX, PPT, PPTX, and many more. Like other software, it also supports the dark theme. Hence, you can change the appearance or background of the LibreOffice from the usual light theme to a dark theme. Generally, the dark theme reduces the strain on your eyes and saves a bit of battery. The following guide will show the procedure to enable dark mode on LibreOffice.
How to Enable LibreOffice Dark Mode on Windows
[1] Open any tool from the LibreOffice suite.
[2] From the menu, click Tools > Options.
[3] Under the Options menu, click the Personalization option on the left sidebar.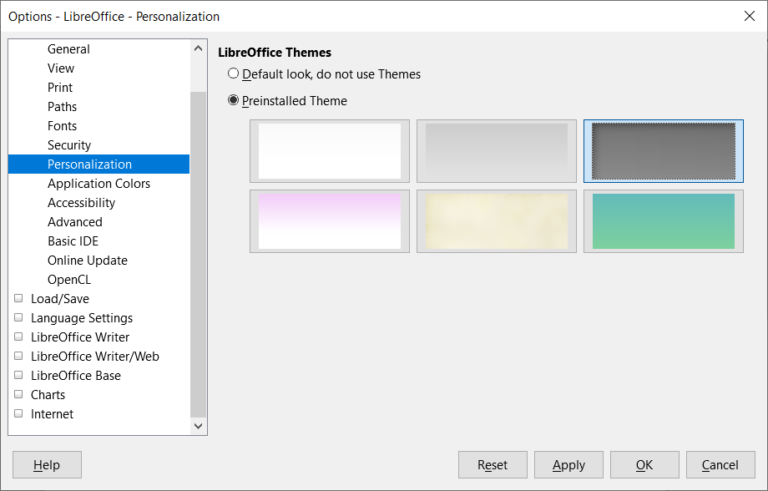 [4] Select the Dark theme and click OK to apply the changes.
You have successfully turned on Dark mode on LibreOffice.
How to Enable LibreOffice Dark Mode on Linux & Ubuntu
[1] Open LibreOffice and launch any component from its suite.
[2] Click the System menu located at the top-right corner of your screen and select Settings.
[3] Choose the Appearance tab.
[4] From the Window Colors section, select Dark.
With this, you can view a darker shade in the LibreOffice suite.
Related – How to Enable Dark Mode on Microsoft Office
How to Change Application Colors
[1] Open LibreOffice tool on your PC.
[2] Click Tools and select Options.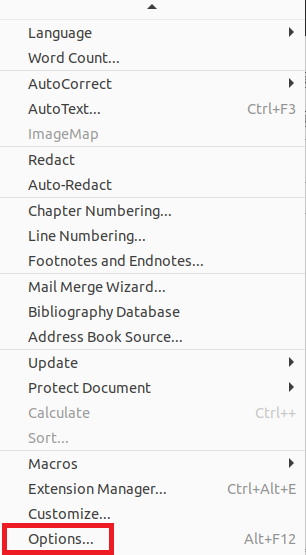 [3] Select Application Color under the Options.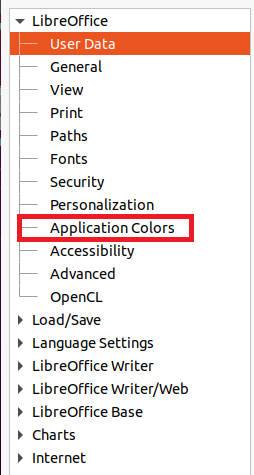 [4] Now, you can change the Document background and Application background color to black.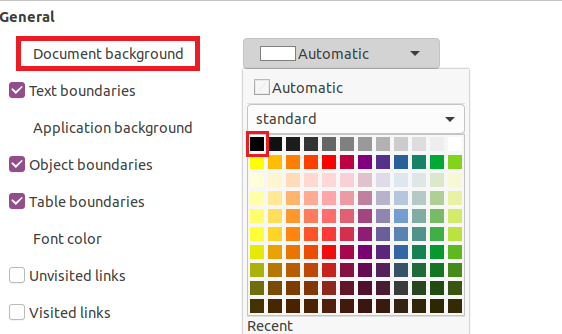 [5] From now, you can see a black background whenever you open a new document.
[6] If you want, you can also change to a dark theme by tapping the View option on the left side.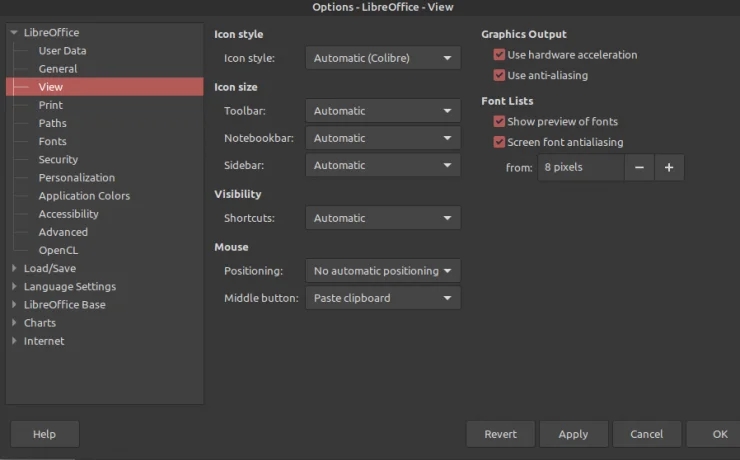 [7] Once done, click OK.
That's it. From now, you can enjoy the dark mode of LibreOffice. You can revert it back at any time by following the same steps. If you have encountered any errors, use the comments section to mention them. We will look into the problem and help you to sort it out.
Follow our Facebook and Twitter pages to get more articles related to Dark Mode.
Was this article helpful?