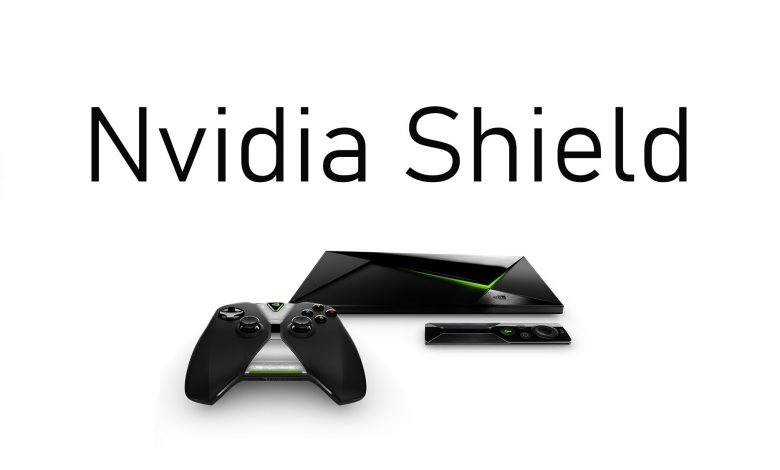 There are no shortage of media players in recent times. It is definitely true when it comes to devices with Android OS support. While there are lots of Android TV boxes available, picking the right one takes time. If you are concerned about saving your time yet get the best media player, then you are at the right place. We recommend Nvidia Shield, a powerful Android TV box that aims to provide you with the world-class streaming performance. It is the most complete set-top box for playing games as well as streaming media. There are lots more to learn about Nvidia Shield and the article covers everything in brief.
Overview of Nvidia Shield 
Nvidia has developed a family of digital media player that runs entirely on Android TV OS. It came into existence in 2015 and is called in different names like Shield TV, Shield Console, Shield Android TV, or simply Nvidia Shield. It was initially available as a micro-console and used to play games that are downloaded. Additionally, it supports streaming games from PC or with GeForce Now subscription.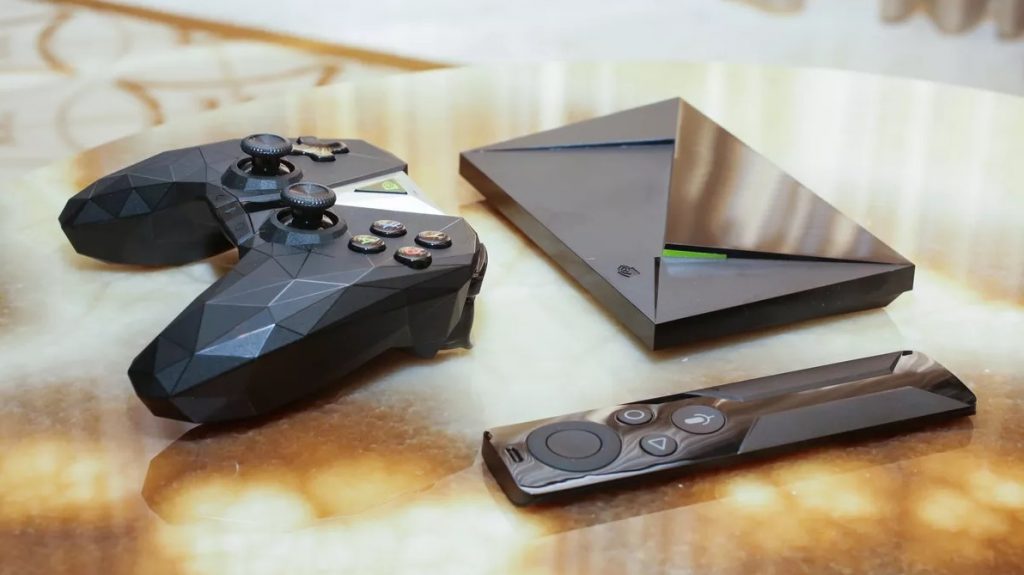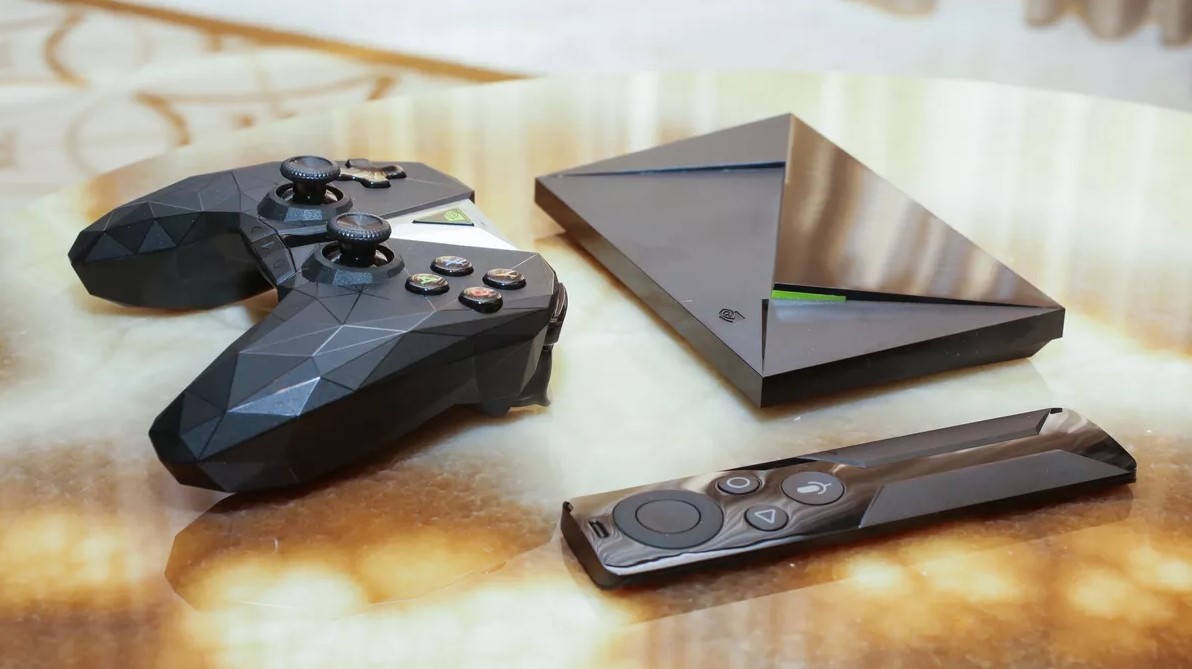 Like any other Android TV, Nvidia Shield supports streaming contents from various apps. It is built on Nvidia's Tegra X1+ processor with 256-core Nvidia GPU. It has a built-in 2GB RAM on the basic model and 8GB storage which can be expanded via microSD.
Impressive Features of Nvidia Shield
Nvidia Shield TV works well not only for the gaming enthusiast but can also be used by casual streamer and media enthusiast for the following features.
Dolby Vision & Audio 
Get the ultimate cinematic TV experience with the Dolby Atmos and Dolby Vision HDR. With this, you will get the best of sound and ultra-vivid picture quality. The Shield will deliver the lifelike experience while streaming contents on different apps like Netflix, Vudu, Prime Video, etc.  
AI Upscaling 
The users of Nvidia shield can upscale the HD videos to 4K with the help of artificial intelligence. It aims to provide a clear and crisp video that can be enhanced to 4K resolution in real-time.
Access the Google Play Store
Nvidia Shield is an Android media player and thus supports Play Store apps. The users can choose from more than 500 apps to stream anything anytime.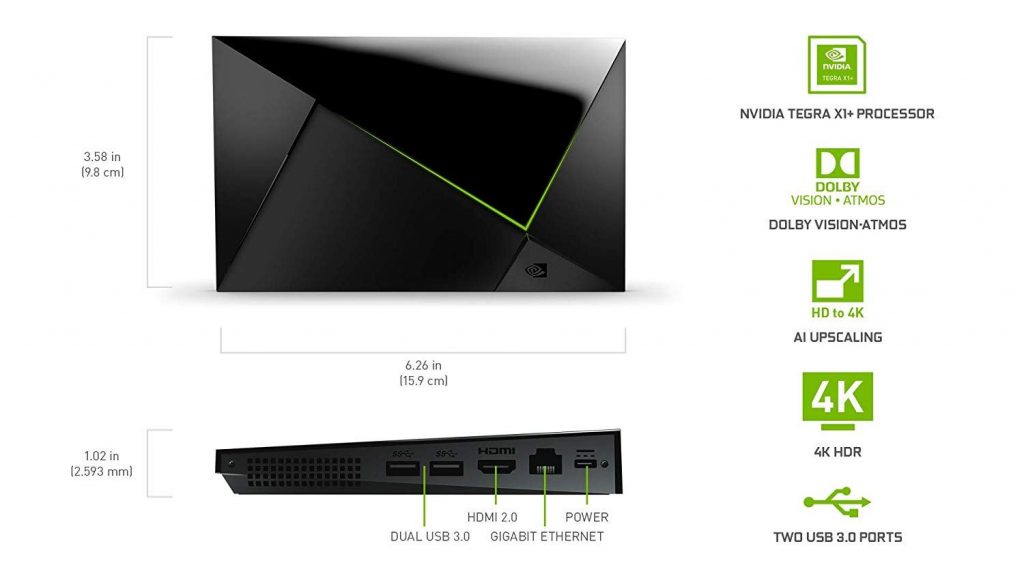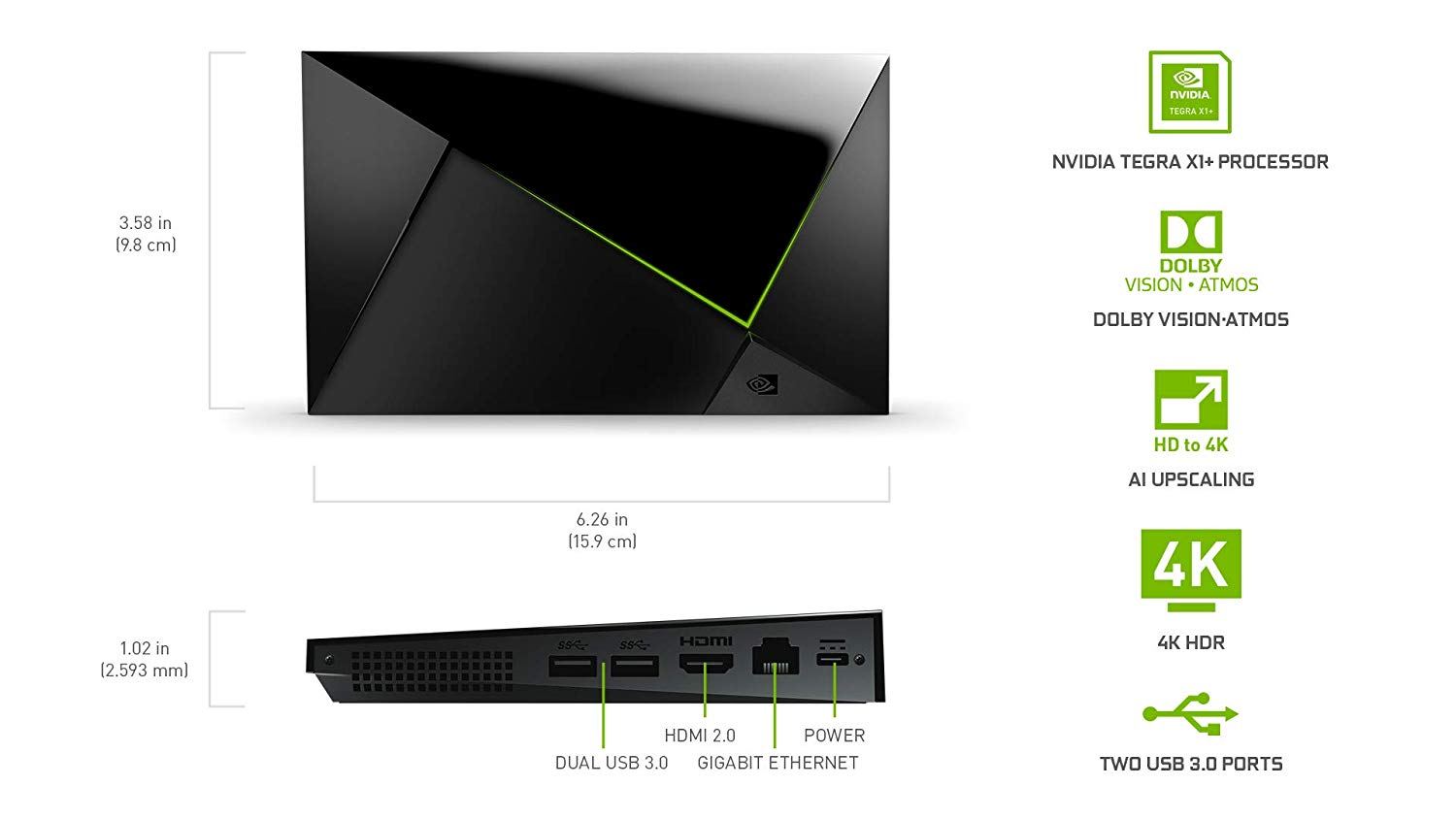 Get Unlimited Entertainment
With Nvidia Shield, the users will get 4K HDR experience while streaming TV, movies, music, and games. The users will get unlimited entertainment while cutting the cord.
Built-in Google Assistant 
With the Google Assistant support, Shield users can quickly search for movies and shows, access the media playback control and control smart home like thermostats, lights, cameras, etc.
Play Games on Big Screen
Shield console supports playing games on Android TV. Get access to any games from Play Games and GeForce Now. You can play almost any games including the multi-player. co-operative mission, 1-on-1 battles, etc.
GeForce Now is a cloud gaming technology that will transform your Nvidia Shield TV into a PC gaming rig.
Nvidia Shield Variants & its Price
Nvidia offers two different models of media players. It includes
Nvidia Shield TV costs $149.99 while the Shield TV Pro is available at $199.99.
A comparison on Nvidia Shield TV and Shield TV Pro
The features of both Nvidia Shield TV and Nvidia Shield TV Pro are compared and given are the similarities and differences.
Common Features
Shield TV and Shield TV Pro are powered with Android 9.0 OS with Chromecast 4K built-in support. 
Both models run on the same processor while they differ with the RAM storage. 
They can be controlled over voice assistant with Google Assistant and Alexa. 
 The features of Shield remote are the same for both models. It supports Bluetooth connectivity, motion-activated backlit buttons, microphone for voice search, IR blaster to power on TV and control volume, etc.
With compatible game controller or mouse or keyboard, you may access Nvidia GeForce Now. Similarly, both supports Nvidia GameStream and Android gameplay from Play Store.
The interface of Shield TV and TV Pro supports Gigabit Ethernet with HDMI 2.0b. Additionally, it supports HDCP 2.2 and CEC.
 There is not much difference found in video features. i.e., they support 4K HDR, Dolby Vision HDR & HDR 10.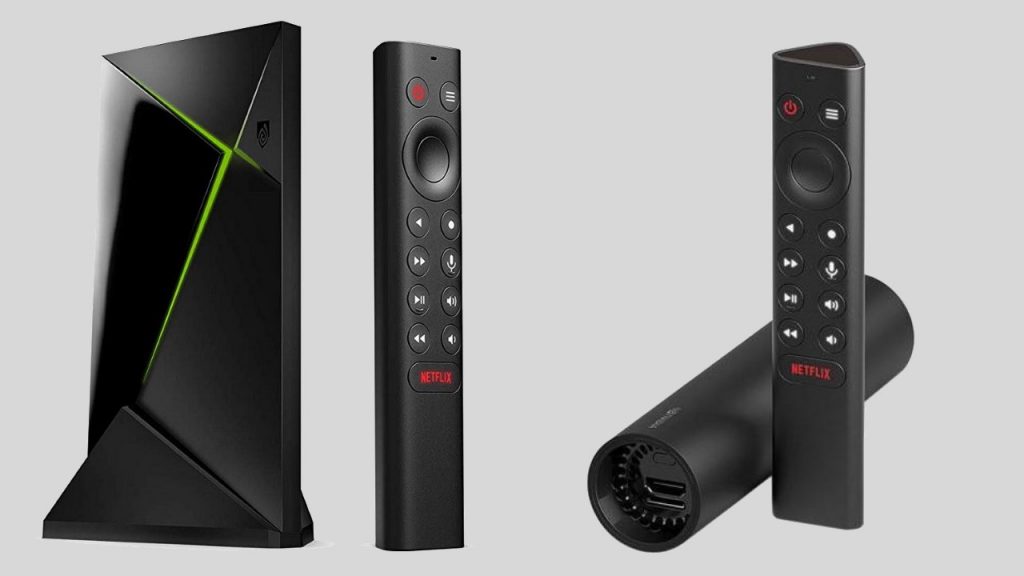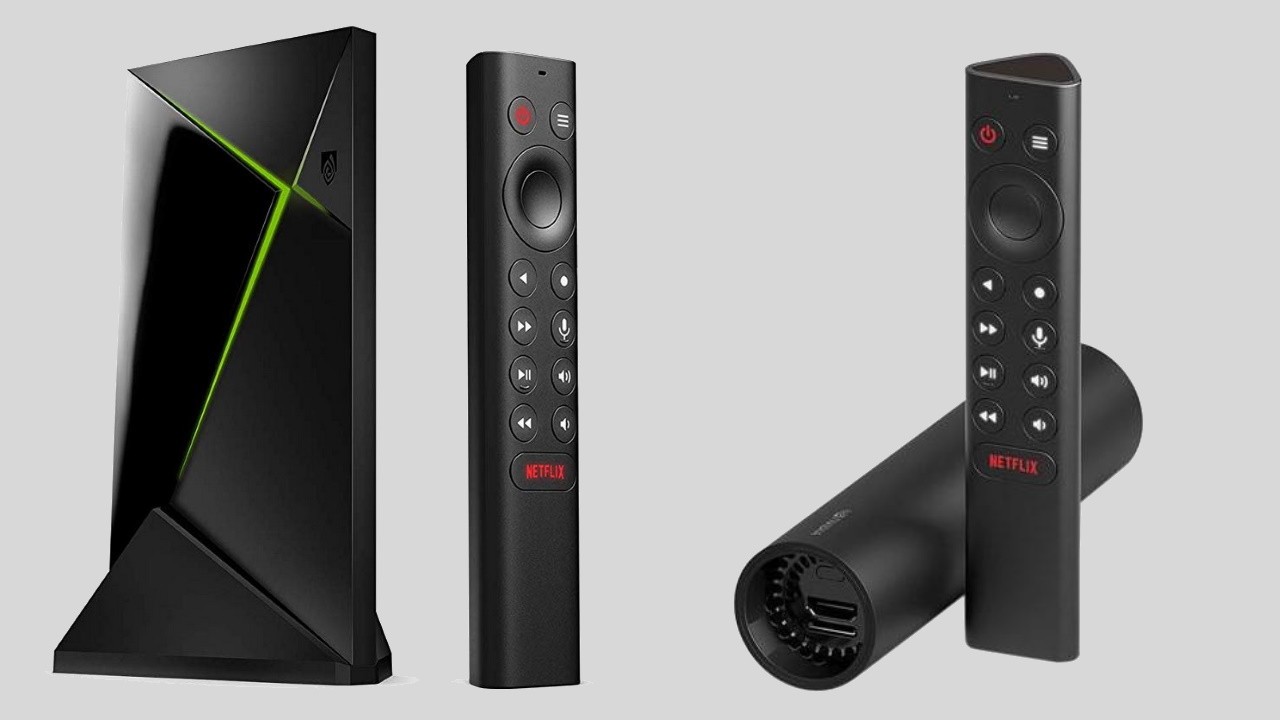 What are the differences?
Shield TV comes with 2GB RAM while the Shield TV Pro model has 3GB of RAM.
Shield TV weight 137g and 8GB of expandable storage. The Pro model weighs 250g and features 16 GB of expandable storage. 
Shield TV and Pro model supports 802.11ac wireless port with captive portal support and Bluetooth 5.0 + LE. 
Nvidia Shield TV features microSD card slot whereas Shield TV Pro supports two USB 3.0 ports of type A.
Shield TV supports high-resolution audio playback over HDMI and USB while Pro TV supports only HDMI. 
What are the Apps included with Nvidia Shield TV & Shield TV Pro?
The apps included with Nvidia Shield TV and Pro model are as follows
Nvidia Games
Vudu
Amazon Music
Google Play Store
Plex Media Server
Google Play Games
Google Play Music
Nvidia Share (Shield TV Pro only)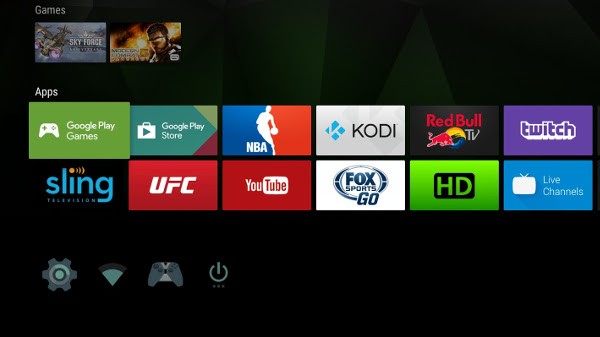 Some region-specific apps include
What are the Accessories Available for Nvidia Shield?
Nvidia Shield will be useful if at all you don't have the following accessories.
 Shield Controller ($59.99)
 Remote ($29.99)
 Shield Stand ($19.99)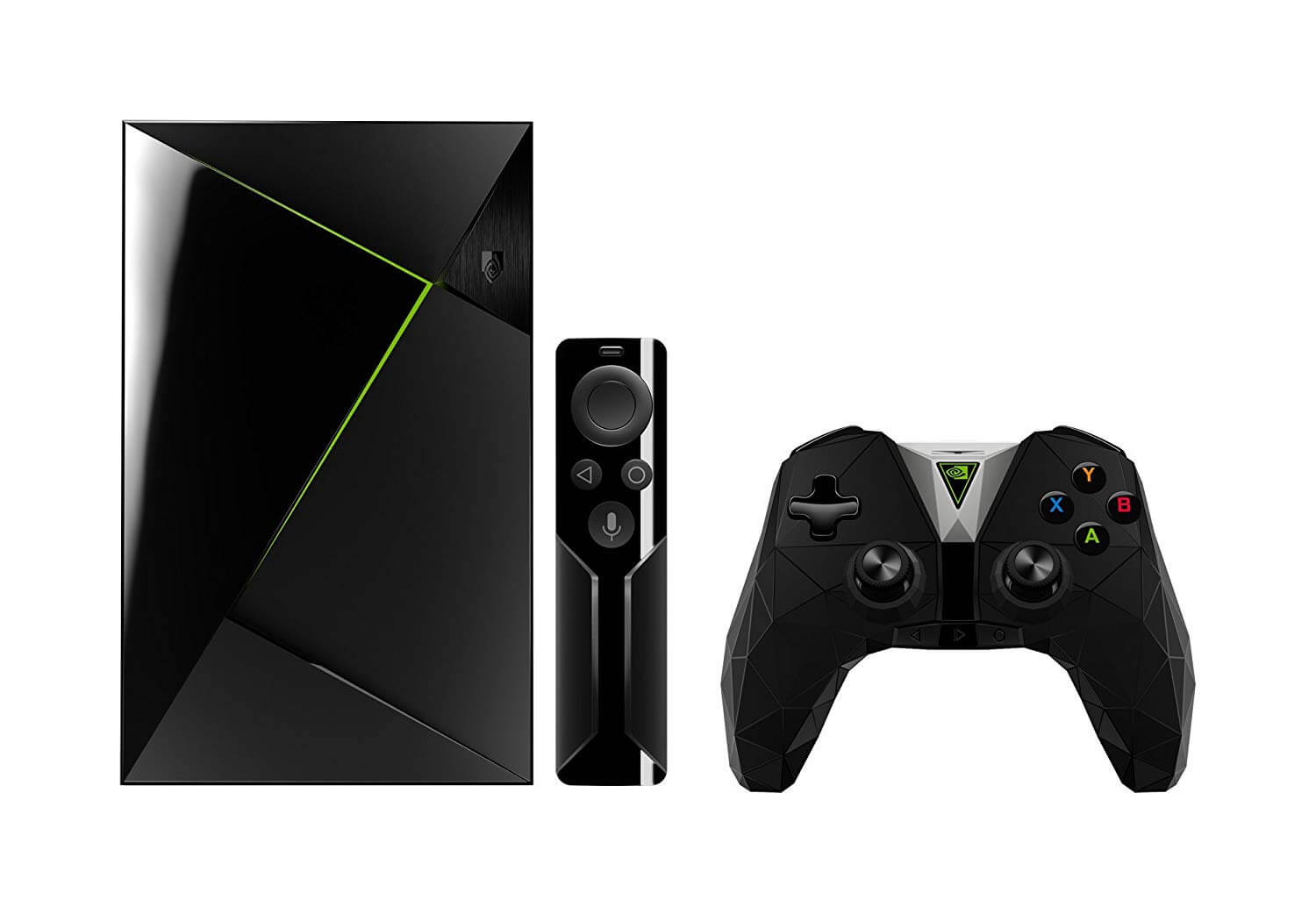 Our Opinion
Shield TV is a versatile media player and is a great option for any movie or gaming fans. The Shield TV supports a wide range of apps as well as games from Play Store. Being an Android OS, the interface and its physical design are simple. You shall experience the best of streaming with the Dolby Vision and Atmos support on your TV. Although it seems to be quite costlier, it is worth spending your money when compared to its rivals.
Frequently Asked Questions
How to update Nvidia TV?
Nvidia will notify you whenever a software update is out. Updating can be done manually or automatically. Upon enabling Auto upgrade option, your Shield TV will update to the last latest version. Go to Settings > select Device preference > choose About > click System upgrade and enable Auto upgrade option.
What is needed to setup Shield TV?
A smart TV with HDMI port is a must to connect the Shield TV box. An active internet or Wi-Fi connection, HDMI cable. If you have 4K/HDR TV, then you require an HDMI 2.0 cable.
How to turn on/off Shield TV?
Shield TV will power on automatically when you have connected Shield TV is connected to the power supply via the power cord. Press the power button on the remote to turn off it. 
What is AI-enhanced upscaling?
With the help of AI, Nvidia Shield TV with Tegra X1+ processor can upscale HD videos to 4K resolution. So, the users can stream videos in the highest resolution on Shield TV after upscaling. GO to Settings > select AI upscaling > click AI-Enhanced to turn it on.
What are the requirements to stream games from PC in HDR?
Connect Nvidia Shield TV to HDR10 compatible TV. Ensure your PC have GeForce GTX 10 series GPU or higher to stream games in HDR.
Can you cast media to Nvidia Shield TV?
Yes. Nvidia Shield TV has integrated with Google Cast feature and you can cast any media from Android/iOS smartphone/tablet. It is possible only if Shield TV and smartphone are connected to the same Wi-Fi or internet.
If you have any queries or Feedback, then comment it in the below section. And don't forget to follow us on Facebook or Twitter for more updates.

Was this article helpful?