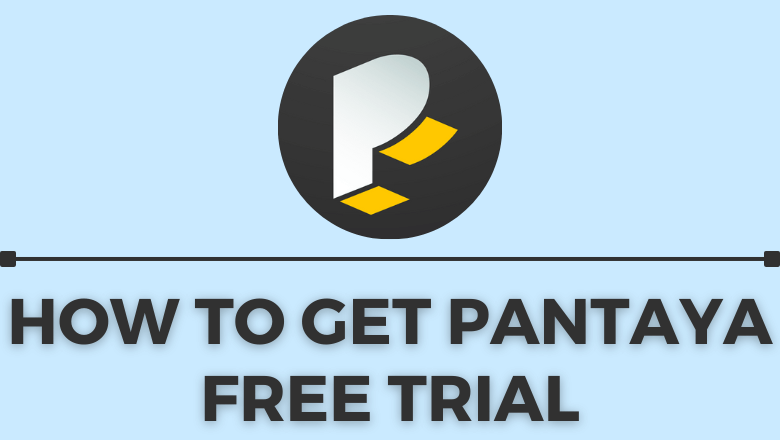 Key Highlights
You can't get a free trial on the Pantaya website directly.
You must add the Pantaya channel to your Prime Video subscription to watch Spanish movies and shows for free.
Or, sign up for a ViX+ membership with $1 and try out the features on Pantaya.
Pantaya is an exclusive streaming service that earlier offered a 7-day free trial directly on its website. After collaborating with the ViX Plus family, users are stopped from getting the free trial. Instead, they have been asked to sign up for a user account on the Vix+ website.
However, you can still try the 7-day free trial on Pantaya with the Amazon Prime Video subscription. If you aren't interested in the features of Pantaya, you can cancel the free trial before the billing date.
How to Get Pantaya Free Trial Via Amazon Prime Video
[1]. Open the web browser and go to https://www.amazon.com/channels/pantaya.
[2]. At the top of the page, click on the Pantaya banner.
[3]. Click the Start your free trials button at the bottom of the screen.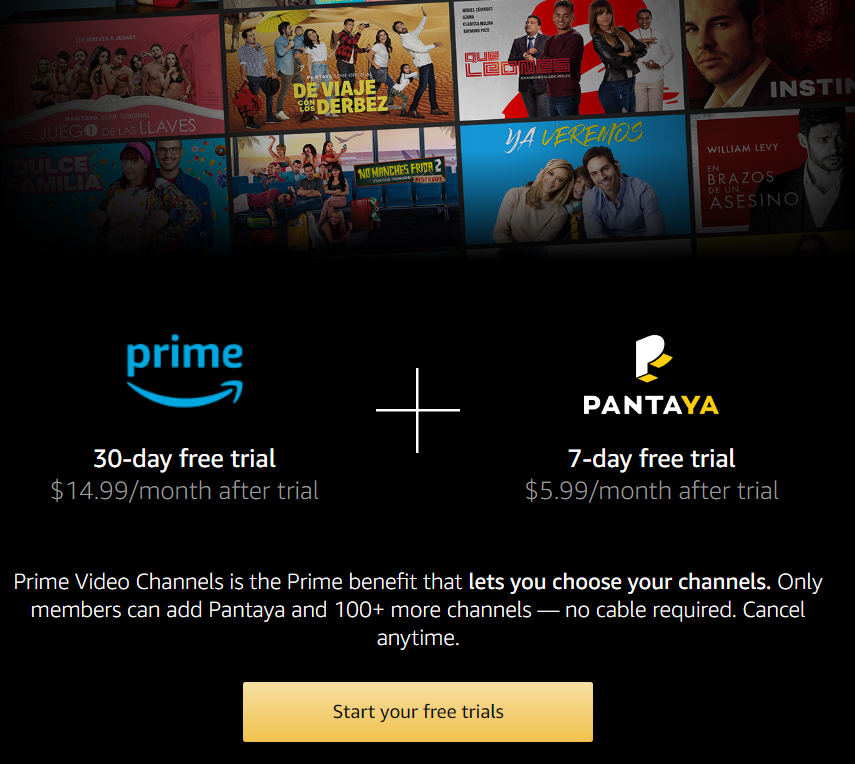 [4]. Sign in to your account using the login credentials.
[5]. Once you log into your account, choose the payment method and confirm your subscription plan.
That's it. You will have the 7-day free trial on Pantaya through Amazon Prime Video. Open the Channels section and stream the content available on Pantaya.
How to Cancel Pantaya Subscription on Amazon Prime Video
[1]. Sign in to your Amazon account on your web browser.
[2]. Click on the Account & Lists in the top right corner of the screen.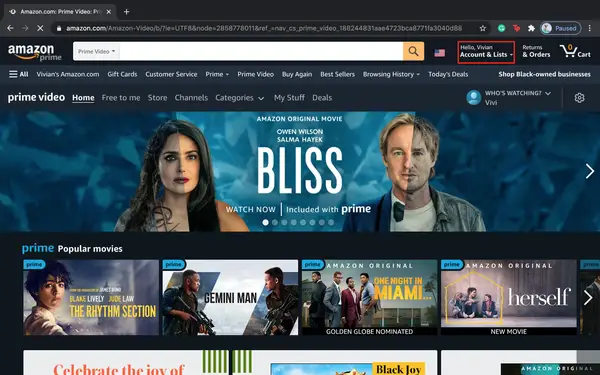 [3]. Select Prime Video Channels under the Memberships and subscriptions section.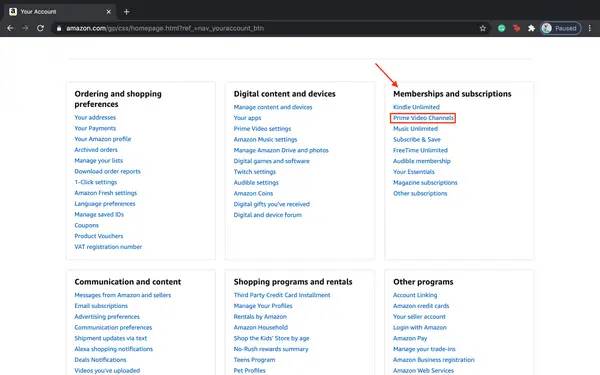 [4]. If prompted, log in to your account again.
[5]. Scroll down and select Pantaya under Your Channels.
[6]. Click Cancel Channel(s) button.
[7]. Select the reason for canceling your Pantaya subscription.
[8]. Finally, confirm the cancelation.
Try Pantaya By Signing Up for ViX With $1
If you're a new user, you can get the ViX+ monthly subscription for $1. After the first month, you will be charged $6.99.
[1]. Open a web browser, then visit pantaya.com.
[2]. Click the LOG IN option at the top right corner of the home screen.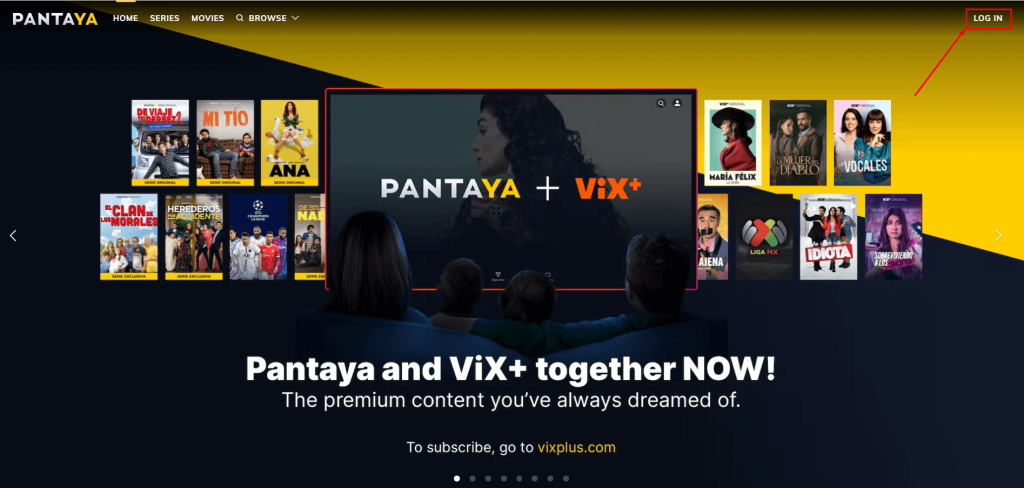 [3]. Select Sign Up On VIX+ at the bottom.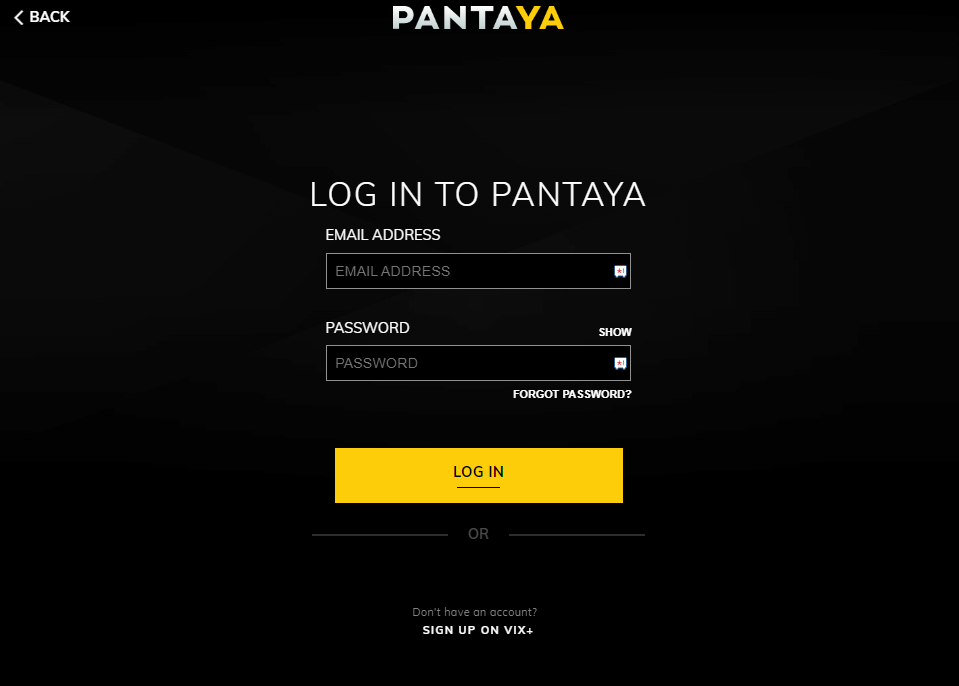 [4]. You will redirect to the ViX Plus site. Click the Create Account button on the home screen.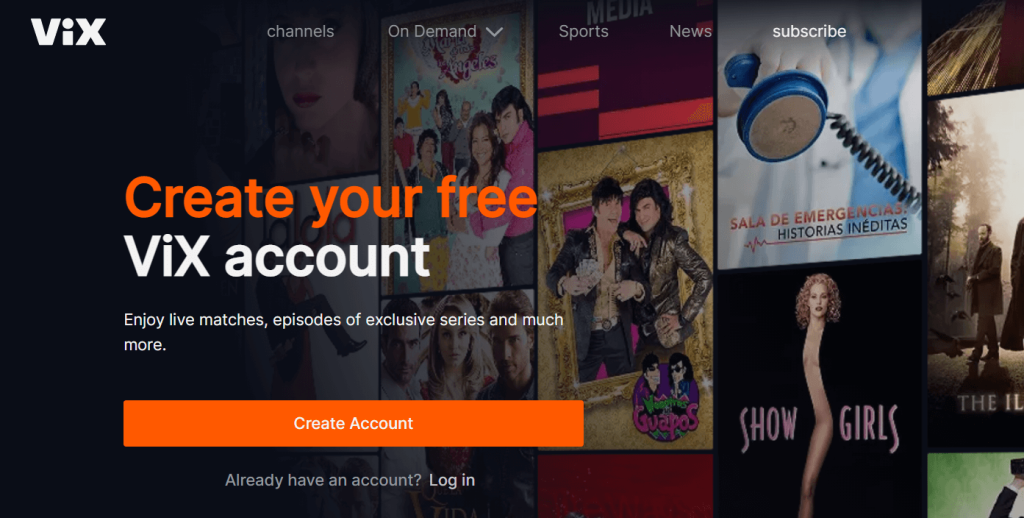 [5]. Enter the email address and password to create a new account.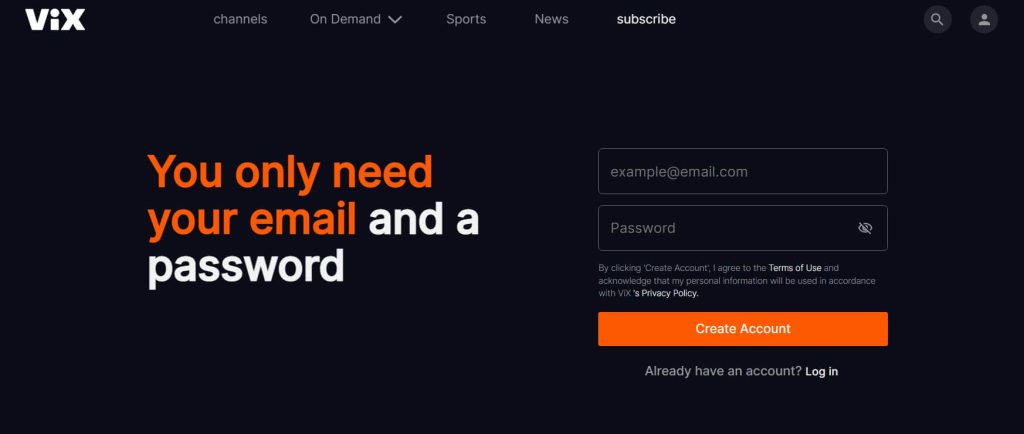 [6]. Choose a Monthly subscription plan.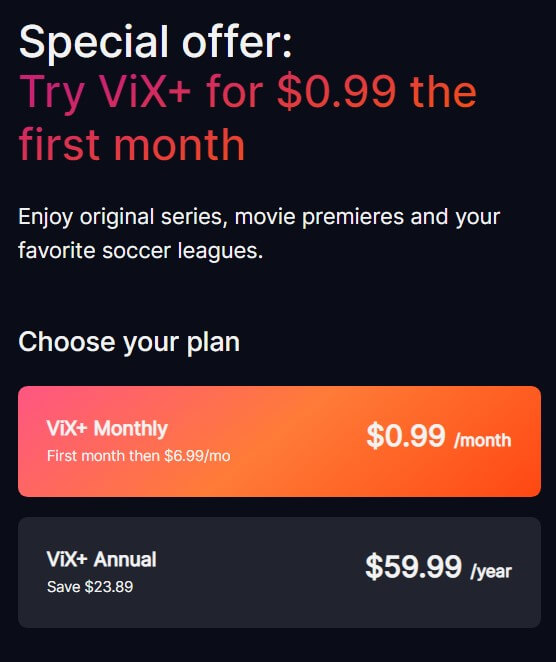 [7]. Select the payment method and provide the card details. Click Accept and Pay button at the bottom.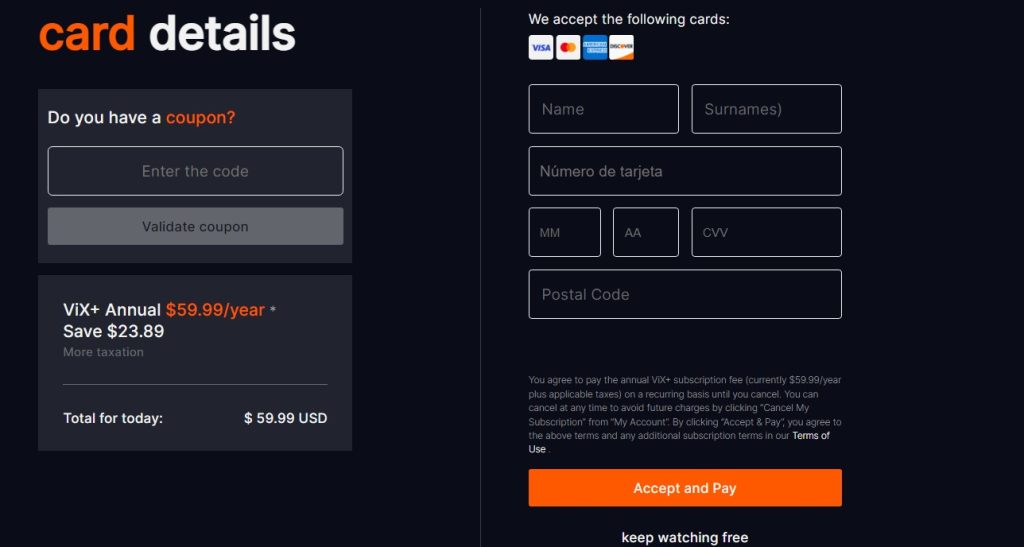 [8]. Now, return to Pantaya's website and start streaming the Spanish-language movies by logging in with the ViX Plus credentials.
Frequently Asked Questions
Is Pantaya free on Roku?
Yes. You can download Pantaya on Roku for free. But you need a subscription plan to stream the Spanish movies and series available on the platform.
Was this article helpful?