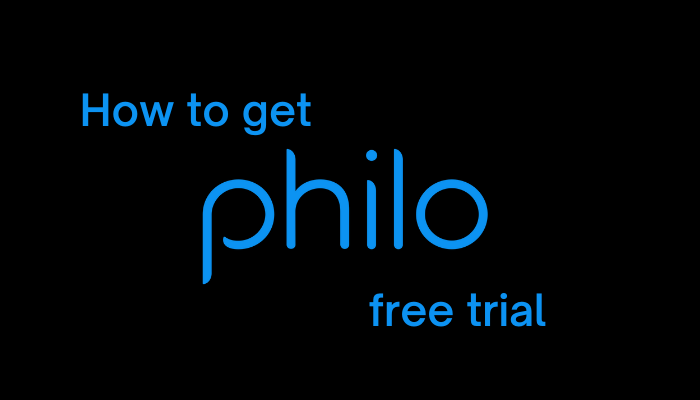 Key Highlights
Free Trial: Create an account → Enter phone number/email address → Choose the package → Start a free trial
Cancel Free Trial: Sign in → Profile → Account → Cancel my account.
Philo is one of the popular streaming services based only in the United States. With Philo, you can stream 60+ channels in various categories, such as Sitcoms, Reality, Drama, Kids, Outdoor, and many more. Like YouTube TV, Philo also provides DVR Cloud Storage, where you can record the content and watch it later anytime. To watch the content on Philo, subscribe to the premium plan and get a free trial of 7 days.
Prerequisites
There are certain requirements needed to stream Philo.
1. You should provide an email address or phone number.
2. Preferred payment method.
3. Stable internet connection with a maximum speed of 7 Mbps+
4. Supported streaming device.
You can stream Philo on browsers, smartphones, PCs, tablets, and smart TVs.
Philo Subscription Pricing
Philo only offers a single premium plan to users at $25/mon. Apart from the subscription, you can purchase additional add-ons at extra cost.
Additional Movies – $3
Starz – $9
Epix – $6
How to Get Philo Free Trial
1. Open the default browser, and visit the official website of Philo.
2. Click Start your 7-Day Free trial on the website.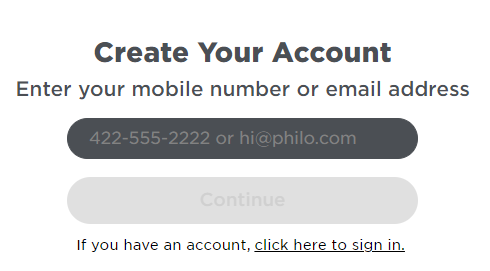 3. In the next step, enter your mobile number or email address and click Continue.
4. Enter the code sent to your email address or mobile number.
5. The default package will be selected automatically. If you want to include the add-ons, select them and click Continue to proceed.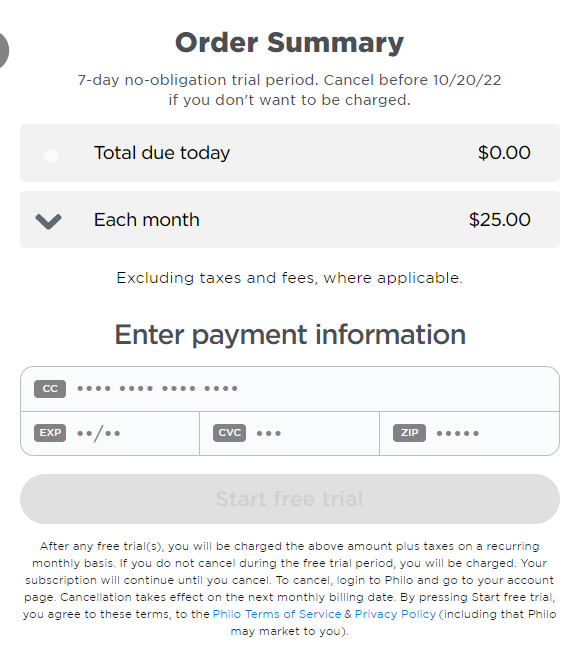 6. Enter your card details and click Start free trial.
You can cancel your free trial anytime before 7 days to avoid charges.
How to Cancel Philo Free trial
1. Open a browser, visit https://www.philo.com/ and sign in
2. Click the Profile icon (top right).

3. On the profile page, click Account.

4. Under Account, scroll down and click Cancel my account.
5. In the pop-up, select the reason for cancelation and click Cancel my account again to cancel your free trial.
Frequently Asked Questions
1. Is Philo free on Amazon Firestick?
You can download the Philo app on Amazon Firestick for free. However, to stream the content on Philo, you need to subscribe to the premium plan.
2. How to cancel Philo free trial on Roku?
To cancel the free trial, press Home on the Roku remote → Select the Philo app and tap the * button→ Manage subscription → Cancel Subscription → Cancel Subscription → Done. Also, you can cancel the free trial on Roku only if you have subscribed using Roku Pay.
Was this article helpful?