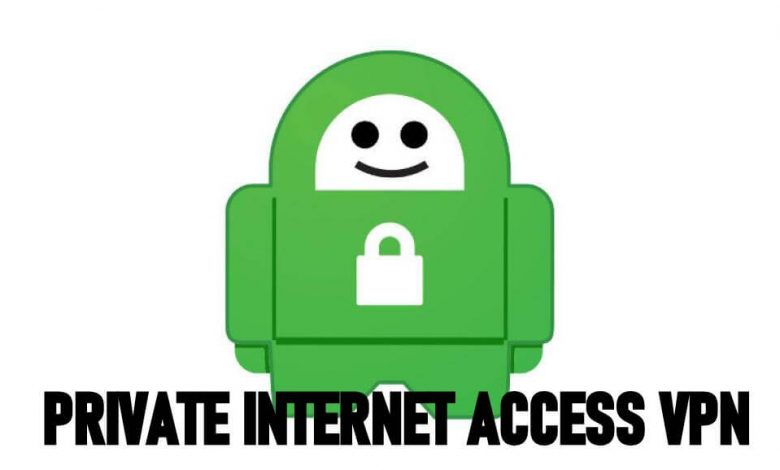 PIA (Private Internet Access) is one of the fastest and trusted VPN service providers. It furnishes advanced technological features that enable military-grade encryption to browse anonymously over the internet. It hides your IP address and location to keep you away from prying eyes and malware. Let dig in deep to find out what PIA VPN has along with its features, pricing, speed, pro & cons, review, and more.
Subscription Packages
Private Internet Access VPN is entirely a subscription-based protection service. It offers different billing option and it is upto you to choose the plan which is convenient for you.
Monthly subscription – $6.95/month.
6 Months Plan -$35.95 ($5.99/month).
12 Months Plan – $39.95 ($3.33/month).
2 years Plan – $69.95 ($2.92/month).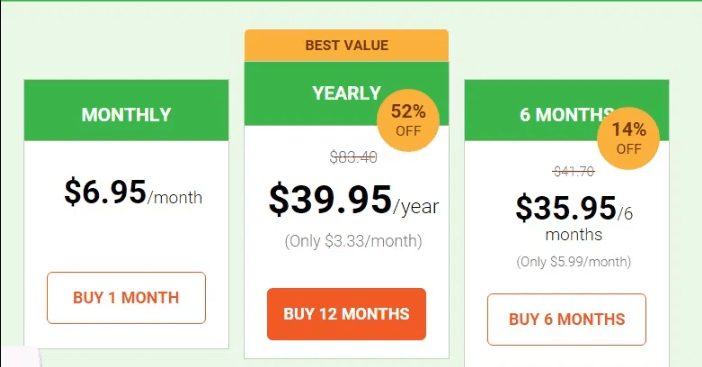 All the subscription plans are included with similar features. However it offers sufficient features, but its pricing is somewhat expensive. You can make your payment through either of the following Credit cards, PayPal, Bitcoin, Etherium and many. Additionally, it has 30 days money-back guarantee.
Pros
Lots of Customization.
Easy to use and fast working.
Military-grade encryption.
Multiple device support.
Keep no logs anytime.
Enabled with the Kill Switch feature.
Cons
No option to try before billing.
Lack of live chat support.
Server Locations
Private Internet Access VPN allows you to acess more than 3,300 servers over 66 locations across 45 countries. With the PIA VPN, you can bypass all the restrictions and firewalls effectively, which enables you to get complete internet access. Connecting to the PIA VPN server will keep you out of censorship and also provide a high level of privacy.
Private Internet Access has the wide range of servers across the globe to get unlimited internet bandwidth.
PIA VPN server Countries


USA, UK, Canada, Australia, Germany, New Zealand, Albania, Netherlands, Israel, South Africa, Finland, Denmark, Norway, Argentina, India, Spain, Italy, Serbia, Serbia, France, Japan, Singapore, UAE, Hong Kong, Switzerland, Austria, Ireland, and many more.
Compatible Devices

This VPN is supported by all major operating system including.
Android (Version 4.1 or higher).
iOS – iPhone and iPad (iOS version 11 or higher).
Windows 7, 8, and 10 (32 bit and 64 bit).
MacOS 10.12 ( only 64 bit).
Linux or Ubuntu (16.04+, Mint 18+, Arch, and Debian).
In addition to the operating systems, PIA VPN is well supported by Web browsers too. You can install it as an extension from the web store on its supported browsers.
Google Chrome (version 48 or newer).
Mozilla Firefox (version 57 or newer).
Opera Browser (Version 52 or newer).
Apart from installation, it requires some manual set up by using OpenVPN. If you want to use this VPN on a smart TV, streaming devices, and gaming consoles, you need to set it up with WiFi Routers.
Standard Encryption
VPN provides different protocols to secure your data and privacy. It is a good VPN to choose because it never functions suspicious and doesn't keep users logs and activities. Privacy policies are difficult to break down by third parties while accessing restricted sites. It provides additional security while surfing over the internet through public WiFi.
Fast Downlad
Private Internet Access servers provide uninterrupted access and fast downloads. Internet speed is the most considerable features of any VPN. This VPN enables you to get unrestricted access to websites and applications, and let you download any number of videos and all content quickly. The download speed of US servers are around 70 – 75Mbps.
Simultaneous Access
It one of the most trusted and cost worthy VPN services that permits you to connect up to 10 devices with a single subscription. You cannot find any trouble or never feel uncomfortable while using this VPN on all its connected devices at the same time.
Kill Switch and Ad Blocker
Apart from unrestricted and uncensored access, it will block anonymous ads, malware, and prying eyes from data theft. Additionally, it is incorporated with a good kill switch to block internet traffic and keep your device encrypted. There the three levels of kill Switch to choose,
Off – Never block any internet traffic.
Auto – Block outside internet traffic when PIA VPN is turned on.
Always – Block all internet traffic even the VPN is off.
It is better to choose Always kill switch mode to block traffic and keep your data and personal information safe.
Streaming services
Many of the leading streaming services are geographically blocked and its contents often have a limited license. In this case, a VPN is necessary to stream contents from the blocked streaming services. If you are accessing Netflix over VPN, the Private Internet Access the perfect solution.
Jurisdiction
Private Internet Access is a US-based VPN service with strict privacy surveillance laws. The Government will influence VPNs to give user data with secret warrants, but luckily the PIA VPN no longer keeps any logs. With the combination of surveillance laws and intelligence-sharing agreement with the US Government, VPN has to hand over all data whether they have stored.
Is Private Internet Access Worth buying?
Yes, the cost of Private Internet Access is comparatively low than NordVPN and PureVPN, and more or less equal to other trusted VPN services in the market. It is primarily focused on user security and has an encrypted VPN tunnel that provides multi-layer protection. The VPN is easy to use, has multiple device support and decent performance at an affordable cost.
Comment below your thoughts on this VPN. Follow techowns on Facebook and Twitter to catch our latest articles instantly.
Was this article helpful?