Showbox is a popular video streaming application that host tons of media and TV shows for free. Showbox can be downloaded and installed on all devices running on the Android operating system especially firestick. Since it is cost-free, it is very popular among the cord-cutters. With a minimal number of advertisements and smoother user-interface, one can stream all kind of movies/TV shows in SD, HD, and full HD qualities.
Along with online streaming, it also supports downloading movies/TV shows for offline access. The dedicated trailer section lets you watch trailers of the movies that are yet to release. Hence you can stay updated with all the upcoming releases.
As Firestick devices run on the Android operating system, Showbox application can be installed easily on popular streaming devices. However, Showbox is not an official application, and you can't download it from the official store.
Update: Currently, Showbox is not working properly, and you will have connection issues while streaming.
Is Showbox Legal? Should I download it on Firestick?
No. Showbox is not legal, and it is unsafe to use. However, it can be used safely with the help of a VPN. Since it streams media for free, you should keep an eye on your privacy while using this app.
While using Showbox, your IP will be monitored regularly by the ISPs. Once you are found streaming illegal or copy-righted contents, you will end up in facing some legal problems. So, it is essential to use a VPN while using Showbox. A good VPN lets you protect your privacy by switching your real IP to different locations.
How to Download and Install Showbox on Firestick using Downloader
First of all, you need to configure your Firestick or Fire TV to support downloading apps from third-party sources.
Step 1: Power up your Firestick and go to Settings on the home page.
Step 2: Select Device.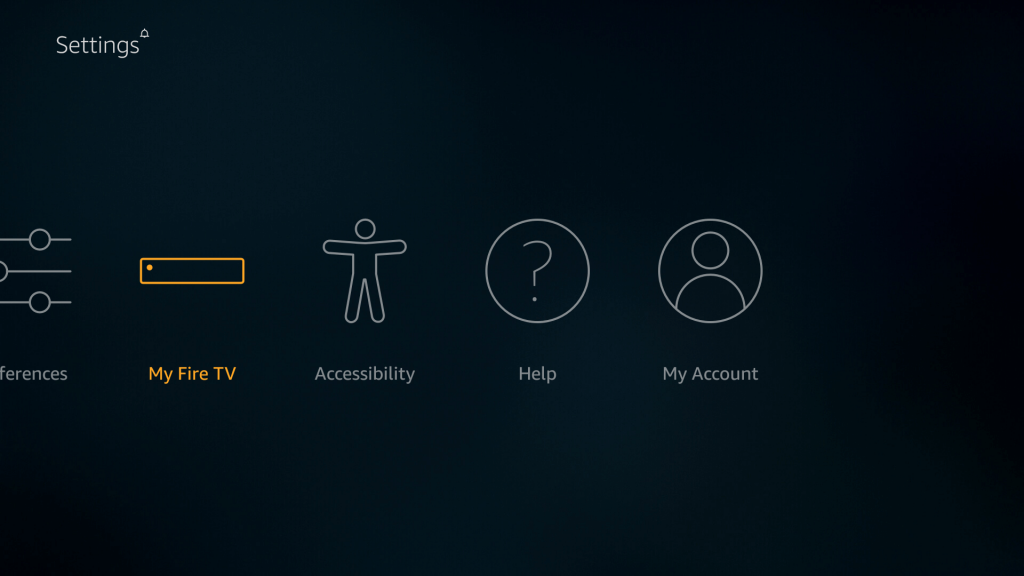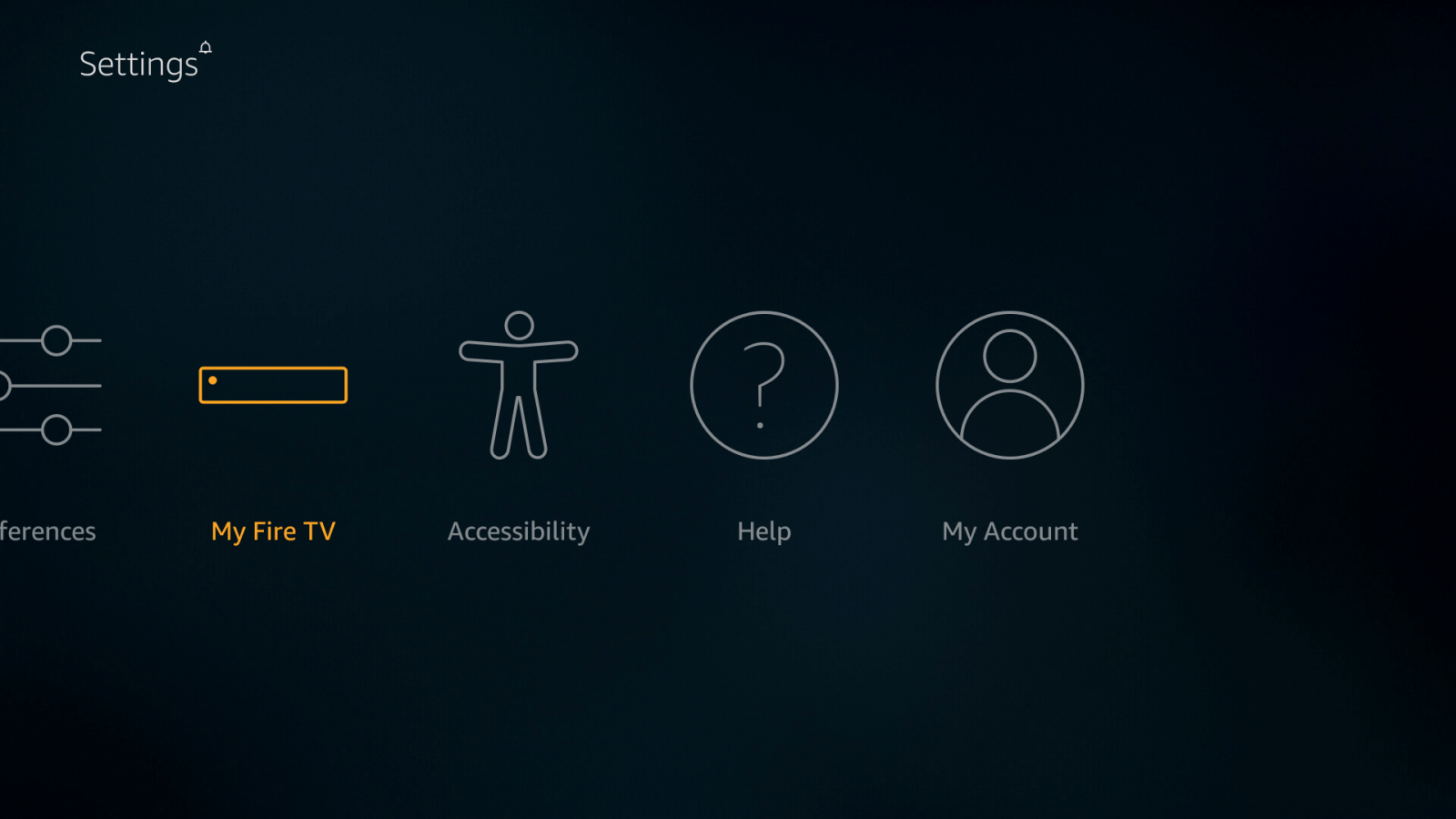 Step 3: On the next screen, click Developer Options.
Step 4: Click Apps from Unknown Sources.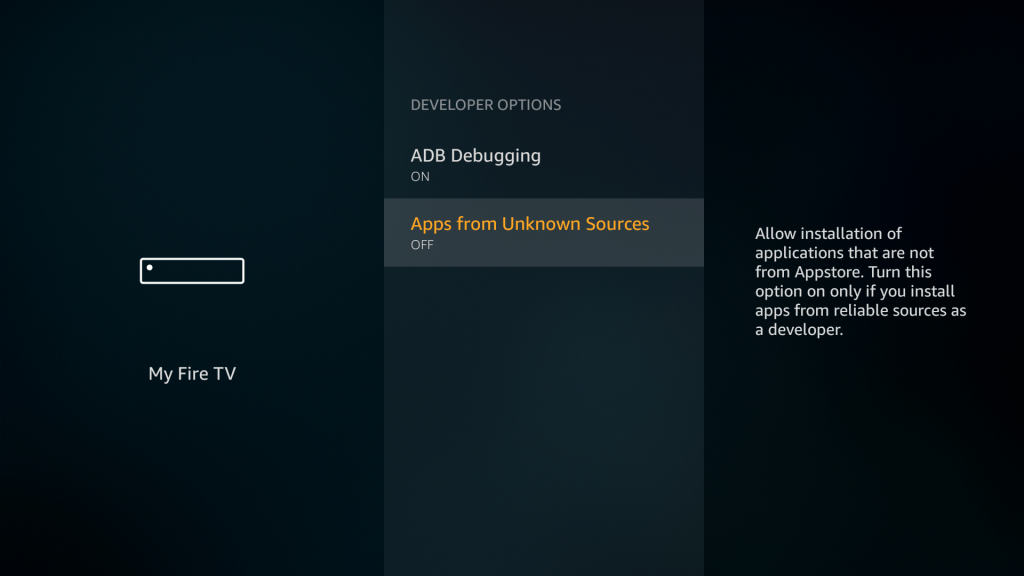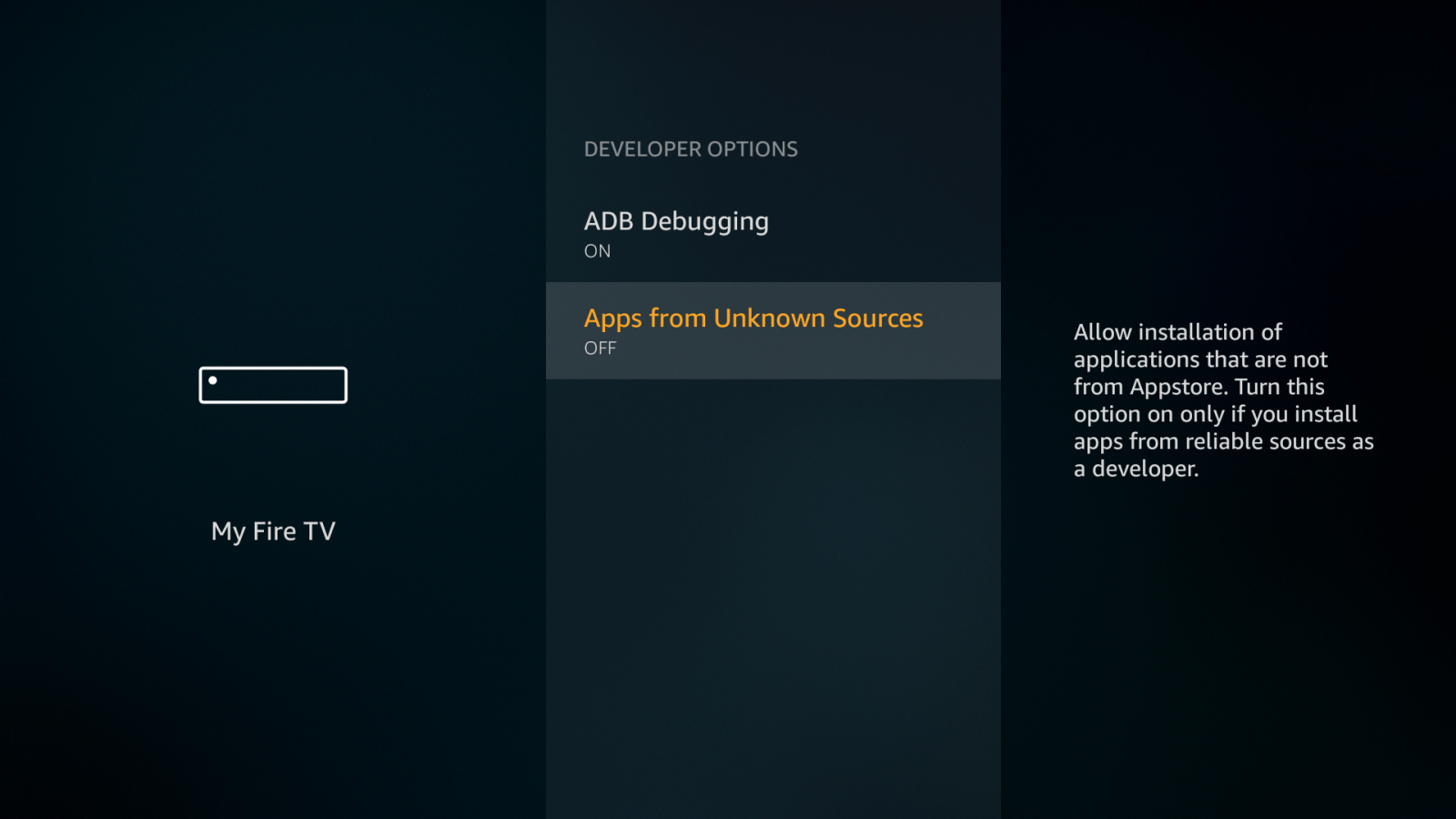 Step 5: A warning message will appear on the screen. Click Turn On to enable it.
After configuring your Firestick, you need to install the downloader app from the Amazon store. Downloader by Troypoint is an important tool that lets you download third party android apps on your streaming device.
Step 6: Get back to the Firestick home screen and hover to the Search bar.
Note: If you have already installed downloader app, skip the steps 7-12 and move to step 13.
Step 7: Type Downloader and click on the name to search for it.
Step 8: From the search results, select and open the Downloader App.
Step 9: Click Download.
Step 10: After installing the app, click Open.
After installing the downloader app, you can easily download and install Showbox app with ease.
Step 11: While launching the app for the first time, you will be prompted to grant permission for accessing local files. Click Allow.
Step 12: Tap OK on the update notes displayed on the screen.
Step 13: The home screen of the downloader app will appear on the screen.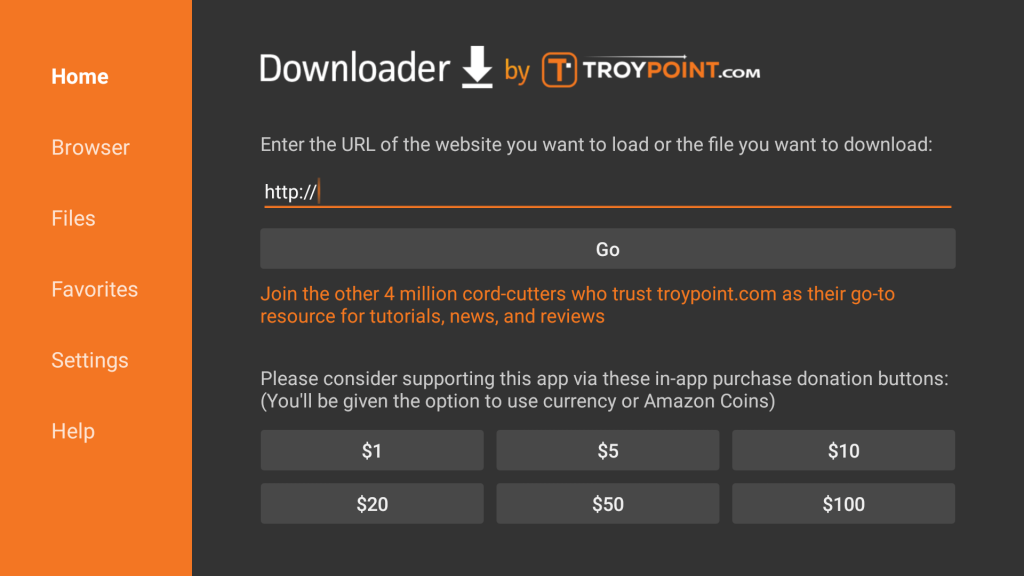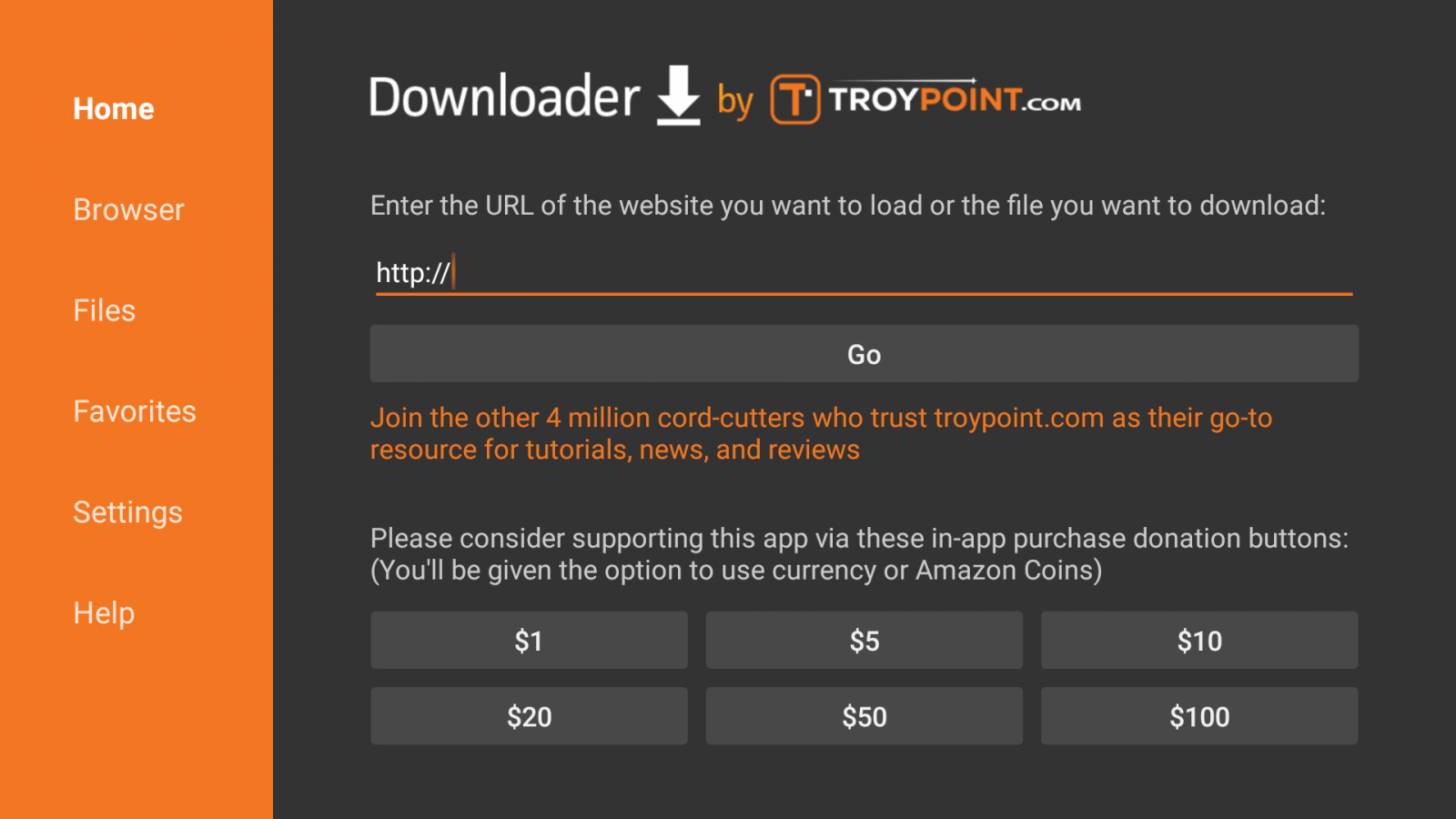 Step 14: On your Firestick remote, click the OK button to open the on-screen keyboard.
Step 15: With the help of that, type http://bit.ly/2Dga6qq and click the Go button.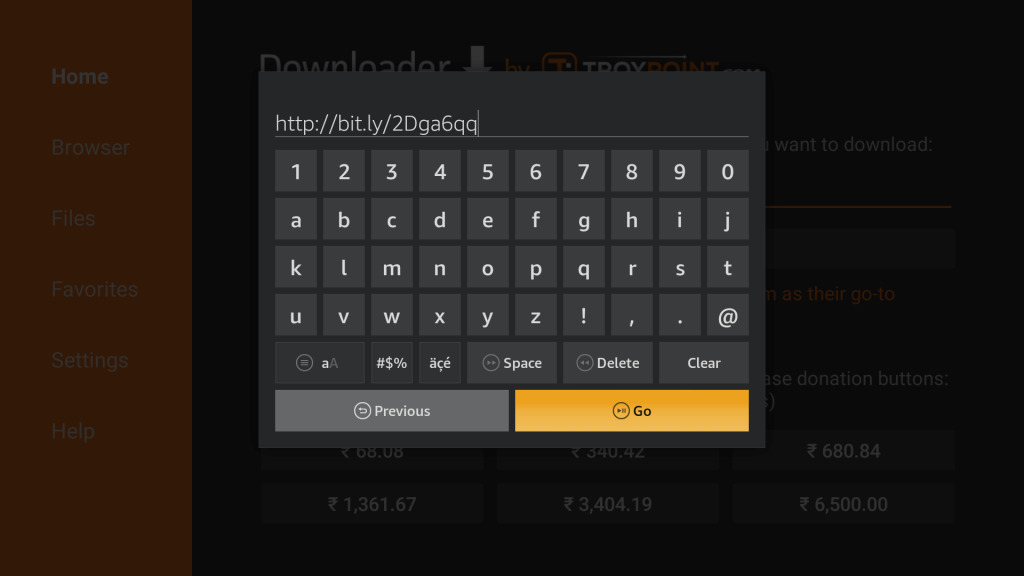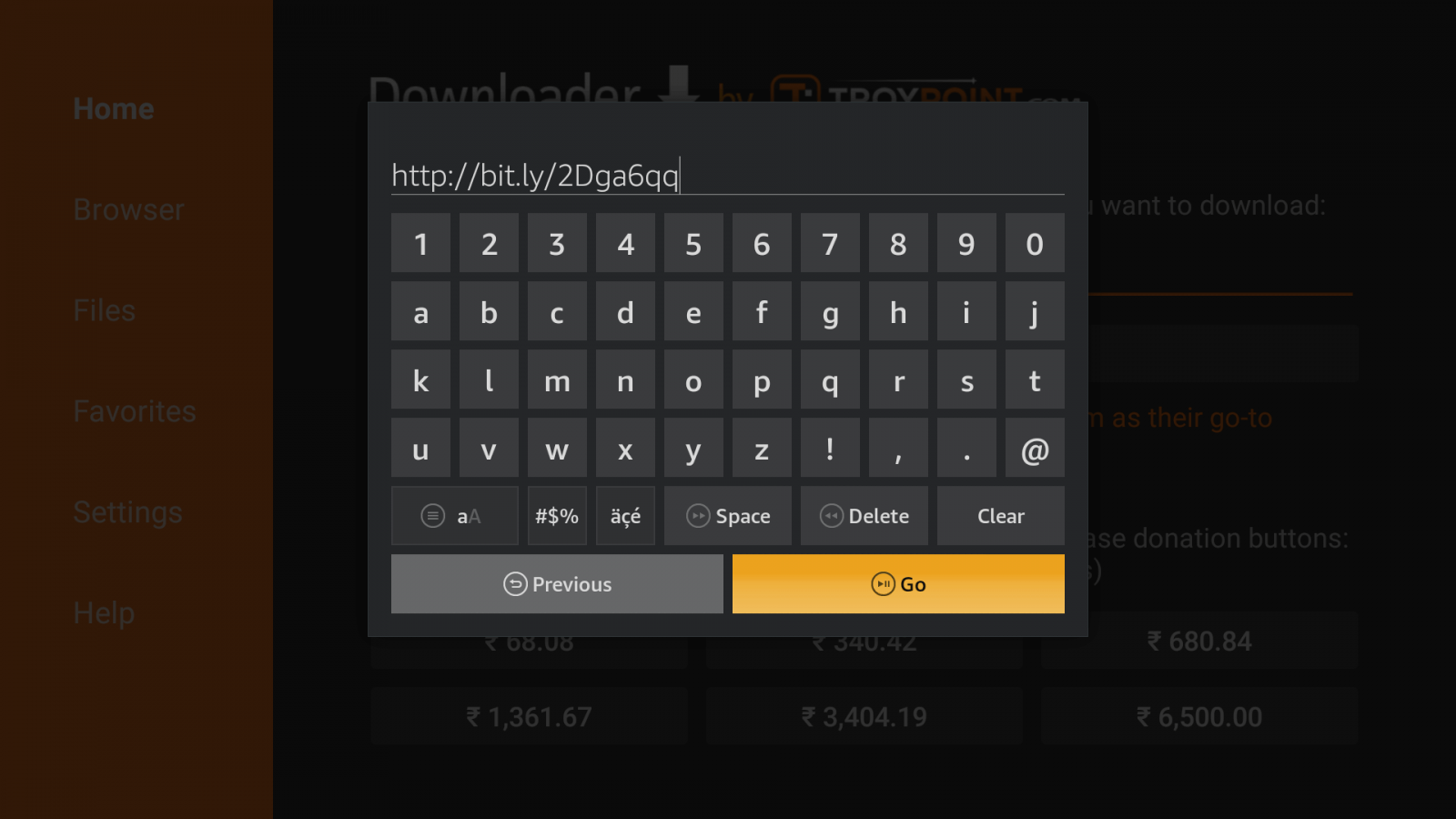 Step 16: Wait for the Showbox Apk file to download.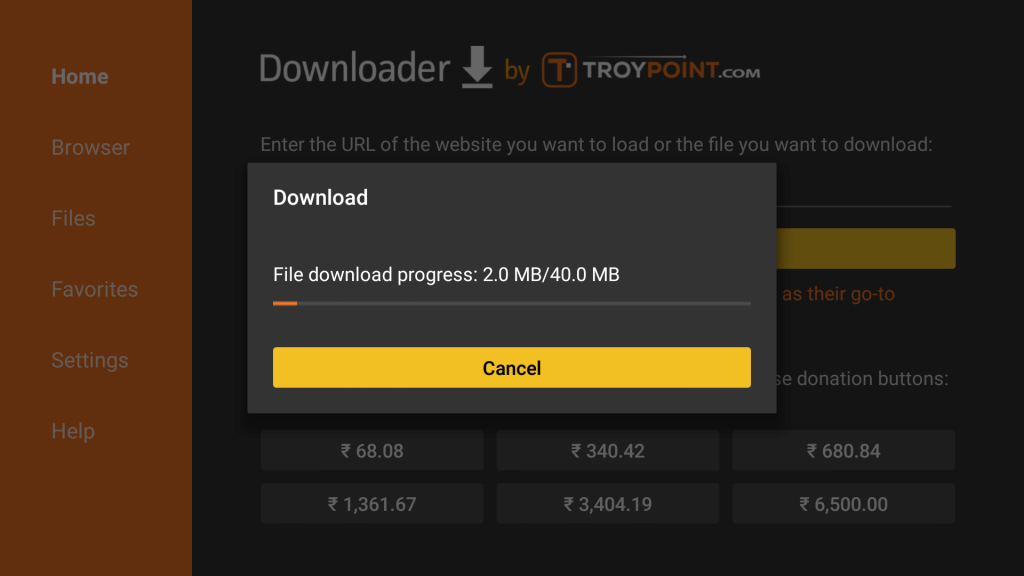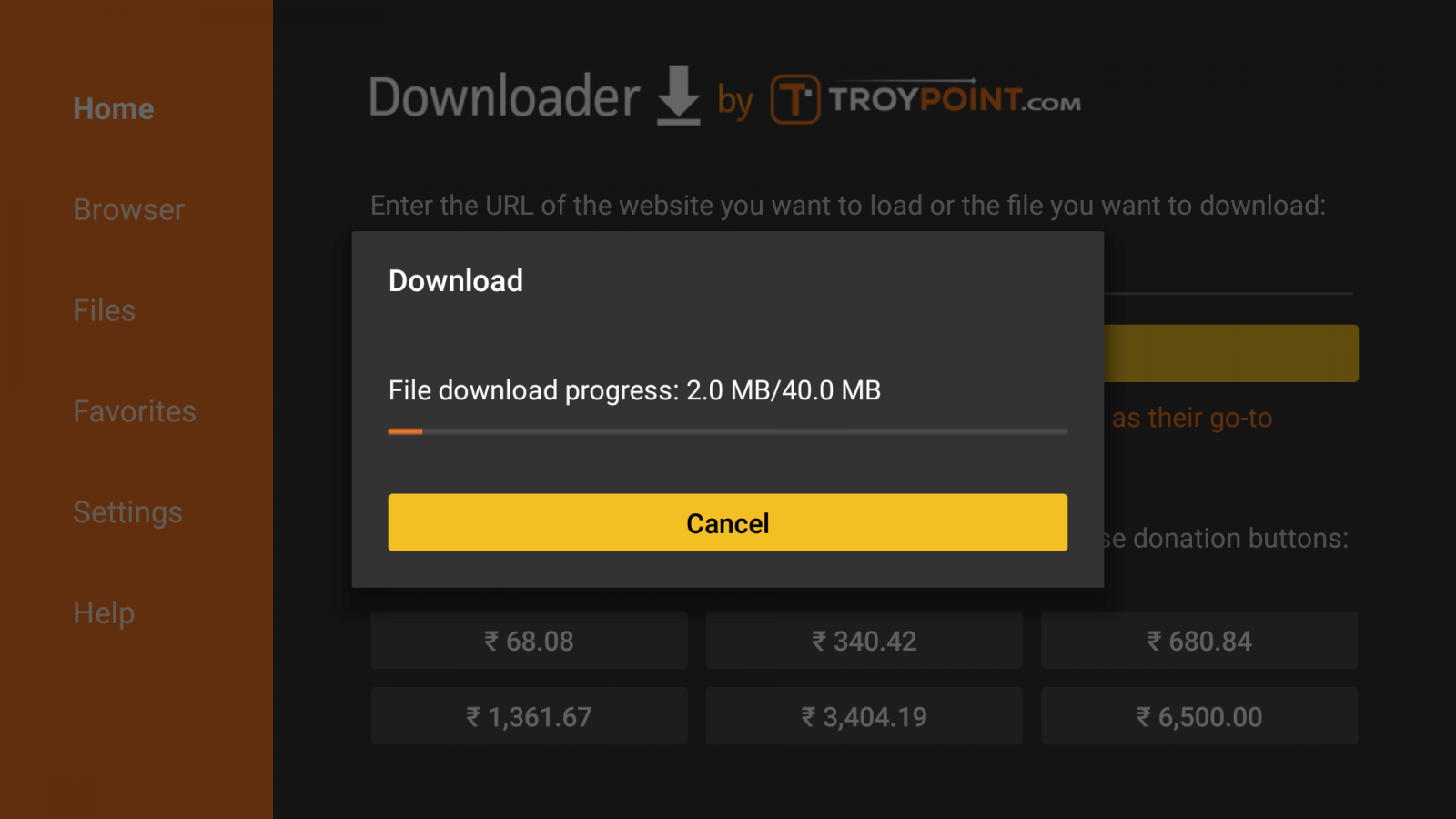 Step 17: Once downloaded, the installation screen will appear on the screen.
Step 18: Click the NEXT button.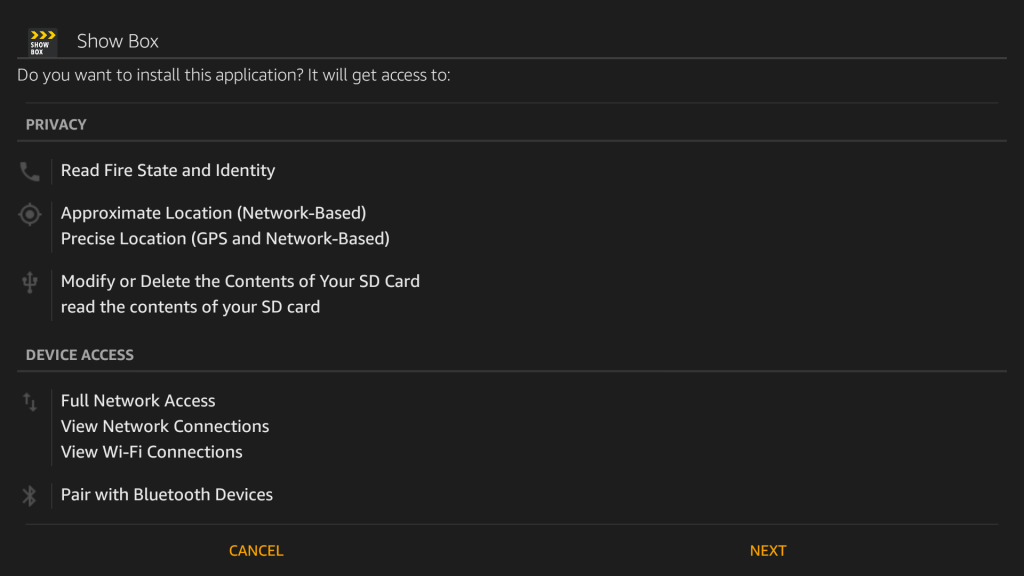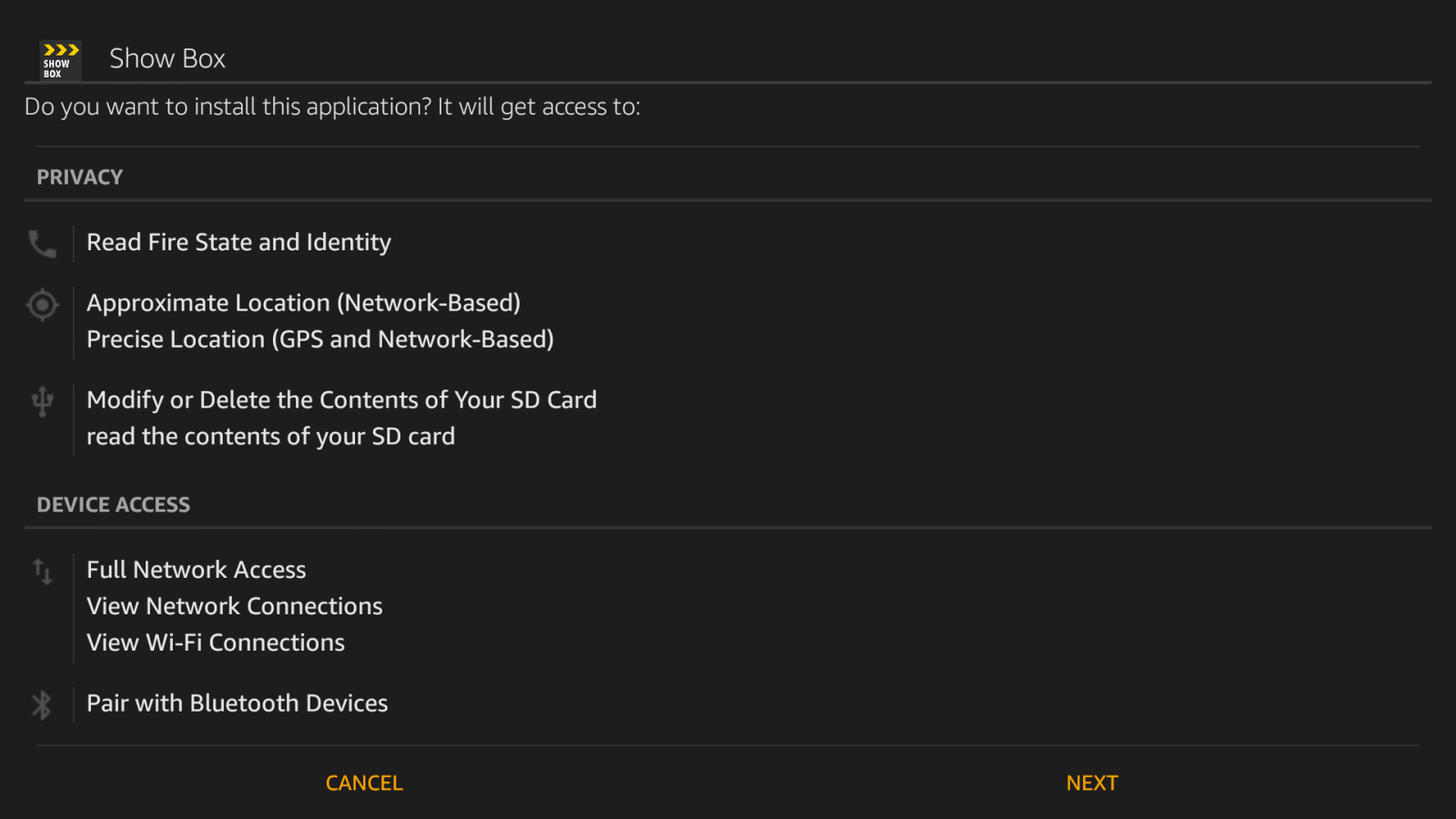 Step 19: Click INSTALL.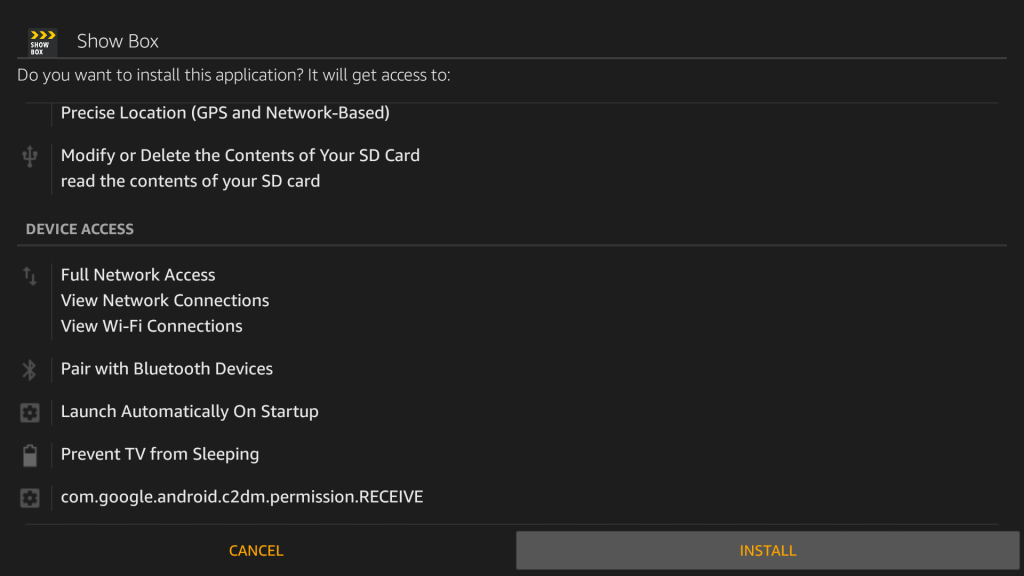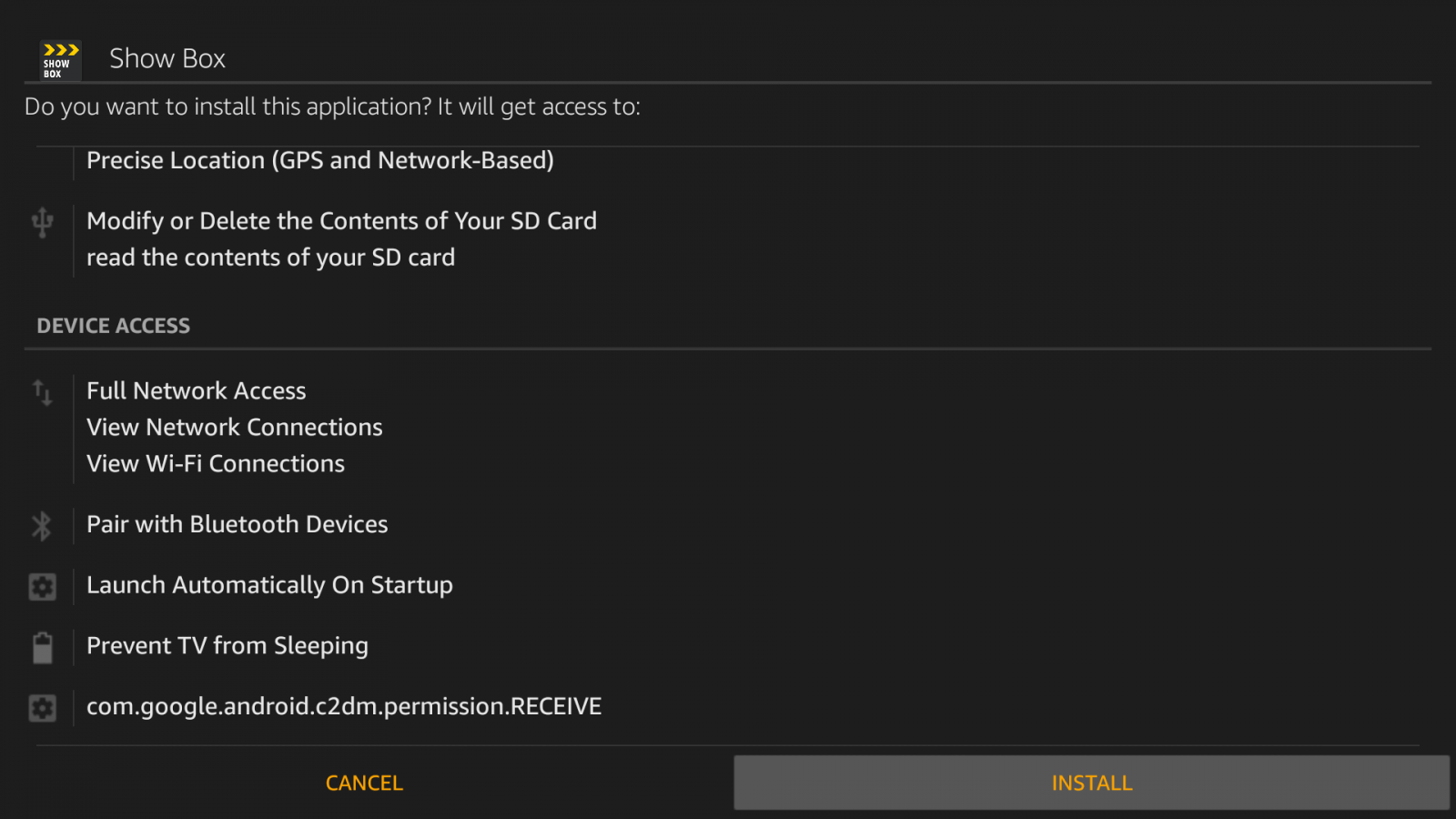 Step 20: Wait for the Showbox app to install on your Firestick or Fire TV.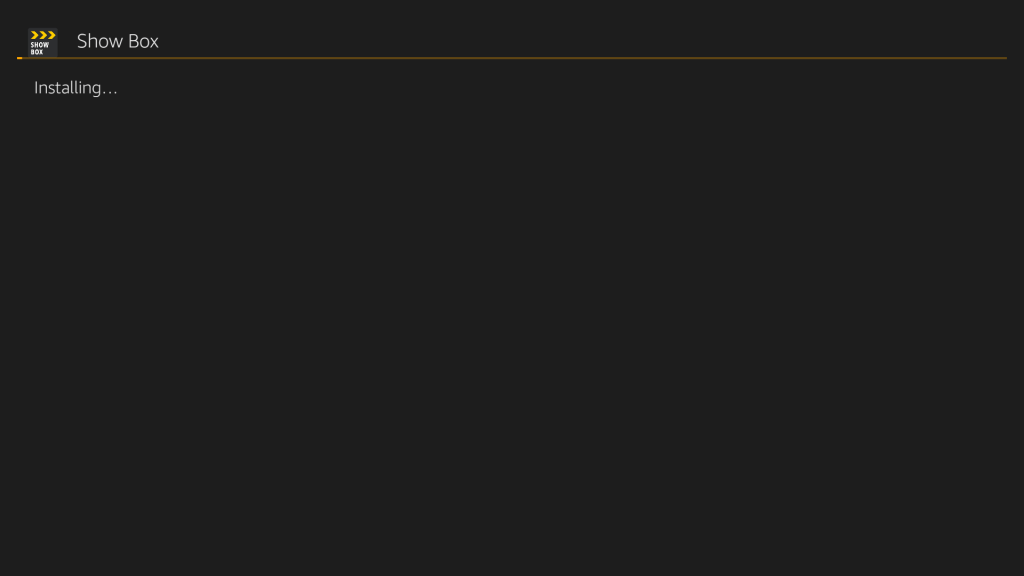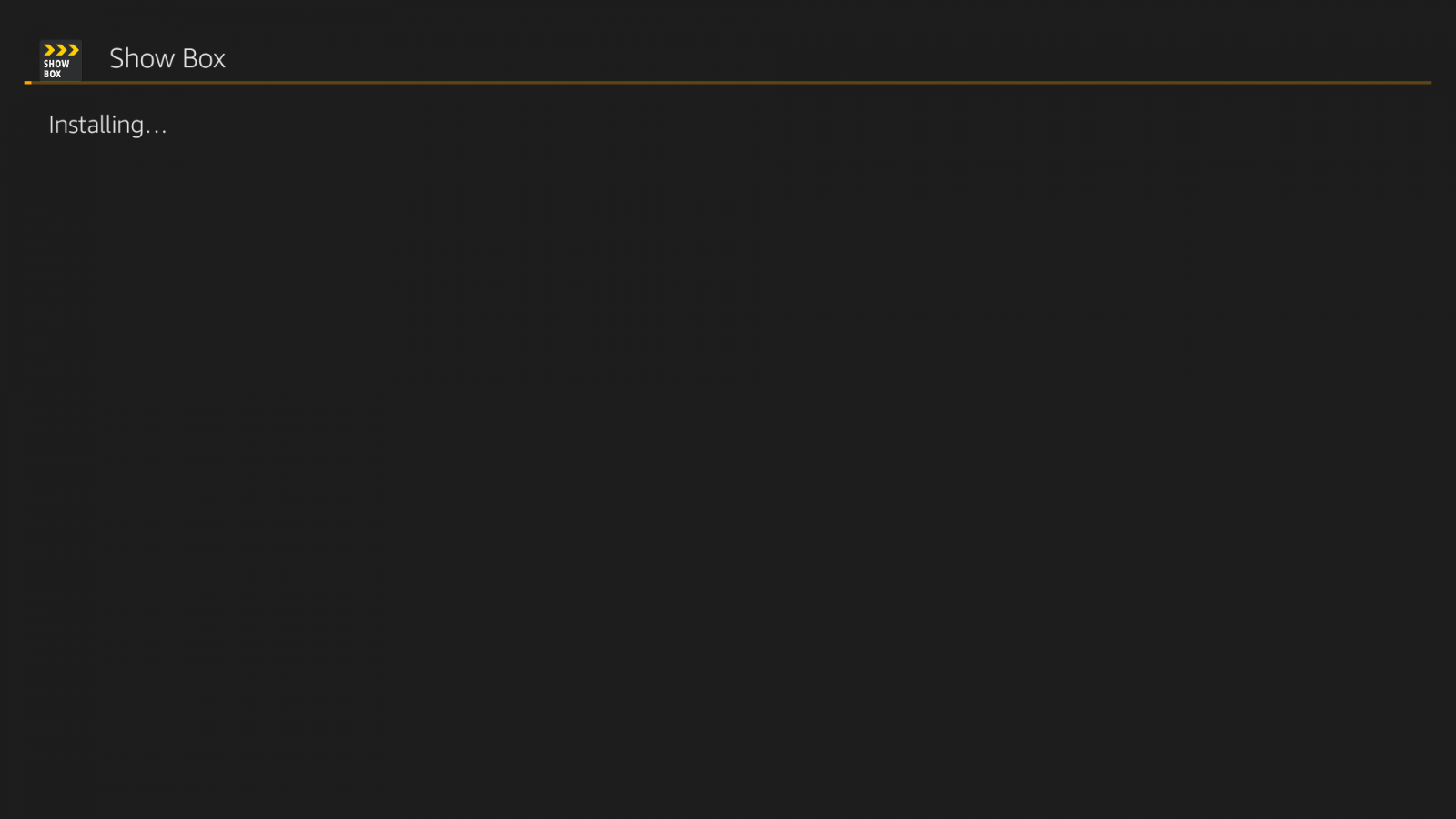 Step 21: Once installed, click DONE.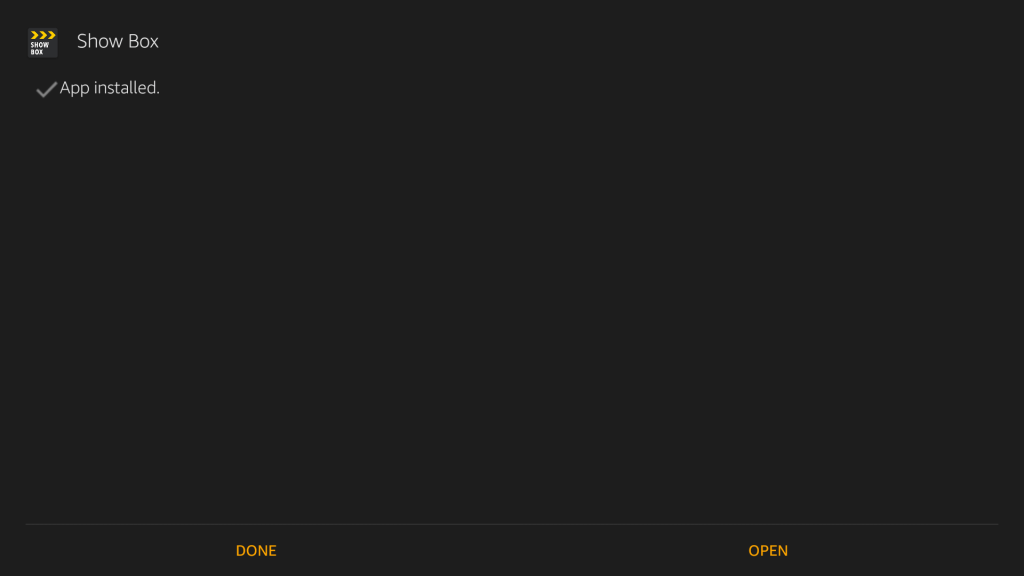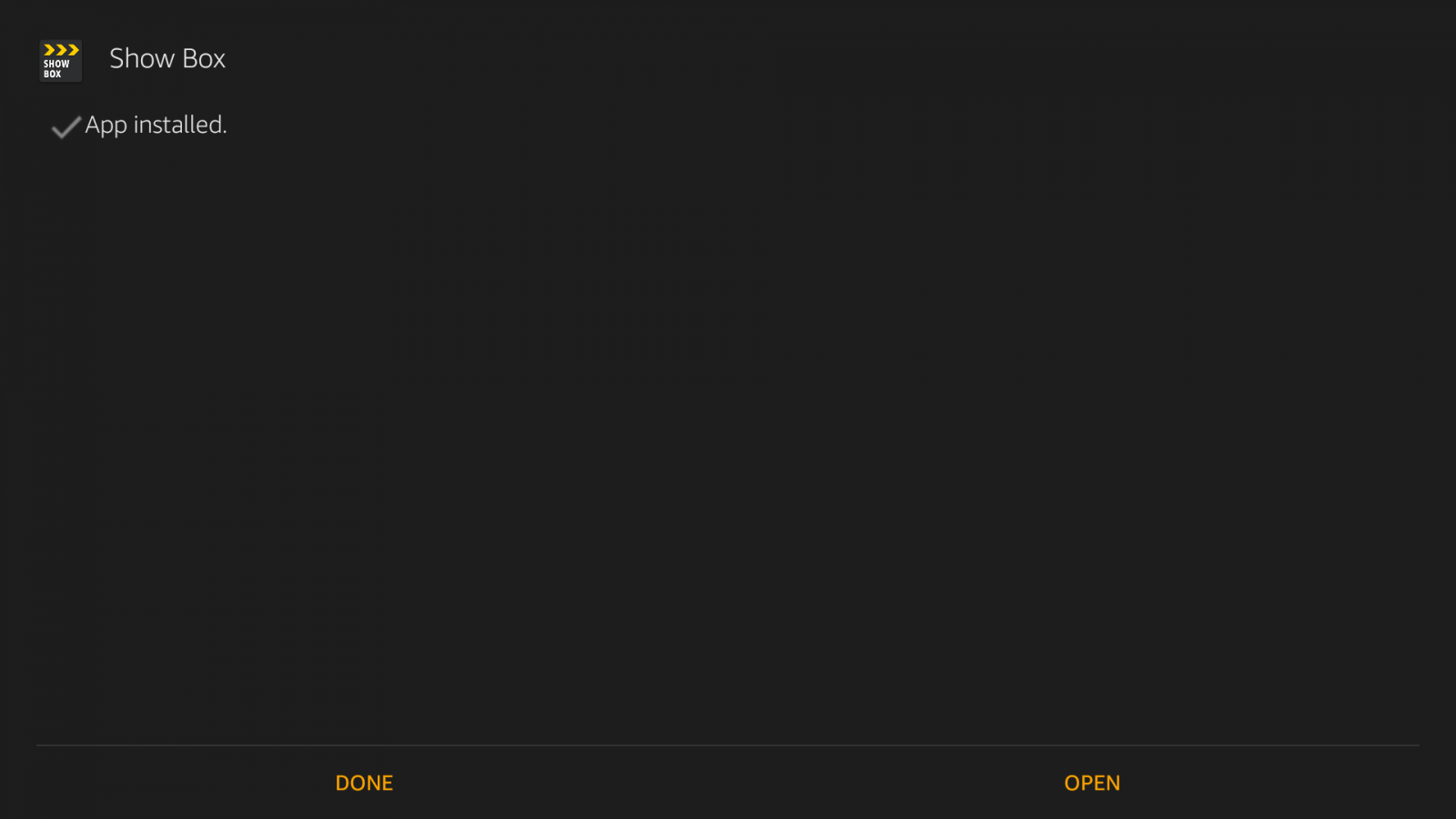 After installing the Showbox app, you can delete the installation file to free up some space on your streaming device.
Step 22: By default, the downloader will ask whether you want to delete the installation file or not. Click Delete.
Step 23: Again, click Delete to remove the installation file.
Note: Instead of the downloader, you can also use Aptoide TV, ES File Explorer, Filelinked and Apps2Fire to download the Showbox app.
Is Showbox Remote-friendly?
No. Showbox is not remote-friendly. Showbox is designed for smartphones running on Android OS, and it will not work properly on Firestick devices. Hence you need to download Mouse Toggle app for better navigation.
The pointer in the mouse toggle app can be used to select the menu on Showbox, which you can't access through your Firestick remote. You can use the navigation buttons on your remote to control the pointer. Go ahead, install and activate Mouse toggle before using Showbox.
How to Use Showbox on Firestick
After installing the app, it is very easy to use Showbox app. Just like other streaming apps, launch it from the Apps section and use it without any fuss.
Step 1: Go to Apps section on the Firestick home screen.
Step 2: Select and launch the Showbox app.
Step 3: Go through the on-screen prompts.
Step 4: Select the media that you want to play.
Step 5: Select Watch Now and select the media player which you want to stream the Showbox videos.
Step 6: That's it. The media will be streamed on your Firestick.
If you want to download movies/TV shows, select the Download button instead of Watch Now. The downloaded movies can be streamed from the Downloads section.
Showbox Not Working on Firestick – General Fixes
If you encounter an error while streaming media contents on Showbox app, go through the following fixes:
Fix 1: Check your internet connection
Check whether your Firestick is connected to an internet connection or not. Showbox requires a proper internet connection to stream the movies.
Fix 2: Install Lime Player
The latest version of Showbox requires Lime media player to stream its contents. Just like MX Player and VLC, Lime Player is a third-party media player that lets you run all kind of video files on the devices running Android OS.
However, you can't download this media player from the Amazon store. You need to sideload it on Firestick with the help of downloader app (source URL: http://bit.ly/2XK953A)
Fix 3: Clear Showbox App Cache
Go to Settings.
Select Applications.
Select Manage Installed Applications.
Scroll down and select Showbox.
Select Clear Cache.
Fix 4: Restart Firestick
If the fixes mentioned above haven't cleared the error, restart the firestick and check whether the issue is solved or not.
On your remote, press the play/pause button and select button simultaneously for a few seconds.
Release the buttons when you saw "Your Firestick 4K is Powering Off" on the screen.
Your Firestick will be restarted in a few minutes.
With the above method, you can download and install the Showbox app easily on your Firestick. If the article is really helpful, share it with other Firestick users. Do comment below for queries or feedback related to this installation guide. Follow us on Twitter and Facebook for more updates.
Was this article helpful?