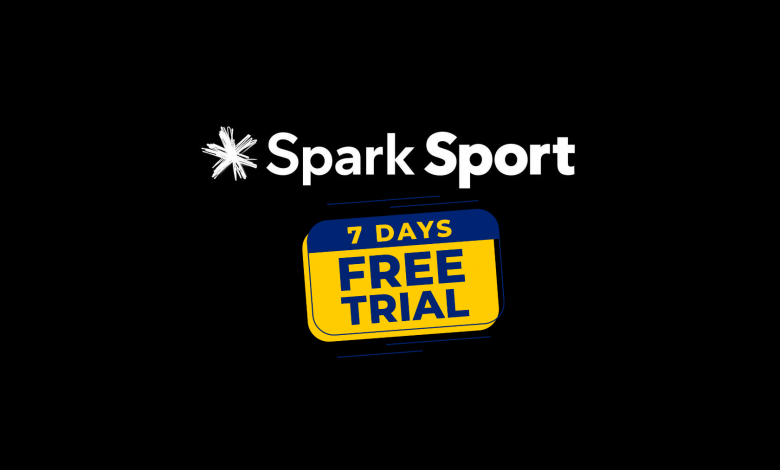 Key Highlights
Get Free Trial – Navigate to Spart website → hit Sign Up → Enter the required account details → tap Agree and Continue → input your name → tap Continue → choose your preferred subscription → Enter your billing details → click Start 7 Free Trial.
Spark is one of the popular on-demand sports streaming platforms and permits users to watch all the content on a big screen. The app has a huge fan base, and it mainly attracts sports lovers. Like Tennis Channel Plus Free Trial, Spark Sport offers seven days free trial for its new users, and thus, they can try all its contents freely. But if you want to access its additional features, you must purchase a subscription plan. If you are not satisfied with the service, then you can cancel the subscription at any time.
Subscription Plans and Pricings of Spark Sport
Spark offers two subscription plans for its users. They are
Spark Monthly plan – $24.99
Spark Customers – $19.99 per month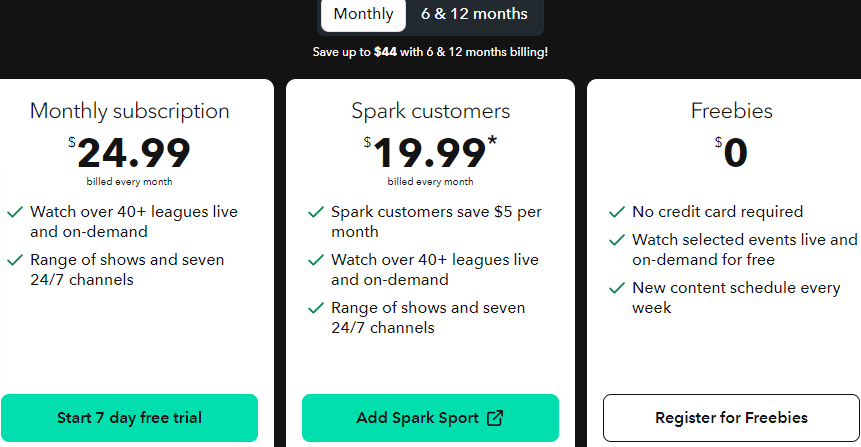 How to Get Spark Sport Free Trial
It is compatible with Android, iPhone, iPad, Apple TV, Chromecast, PC, and Smart TVs. Before starting the free trial, you must sign up for Spark Sport.
1. To get Spark Sport free trial, navigate to Spark Sport www.sparksport.co.nz.
2. Then, tap the Sign up button in the top right corner of the screen.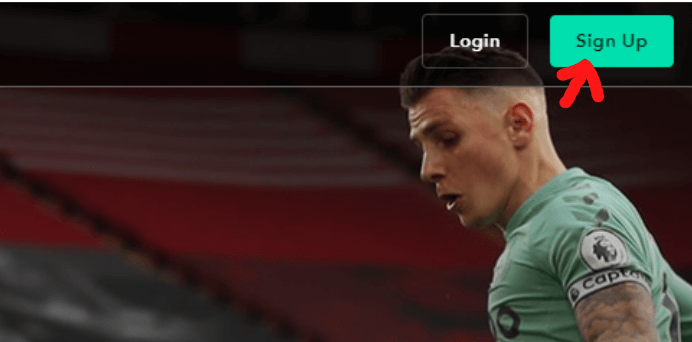 3. Add the required account information on the field provided. Optionally, select the check box to receive news and offers. With that, tap the Agree and Continue options.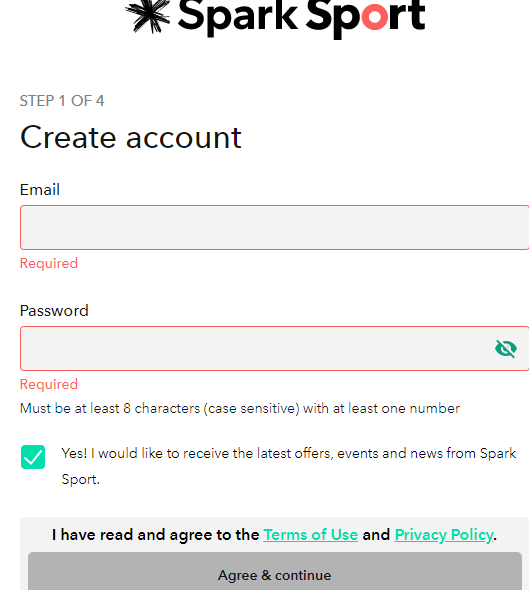 4. Enter your name and hit the Continue button to proceed forward.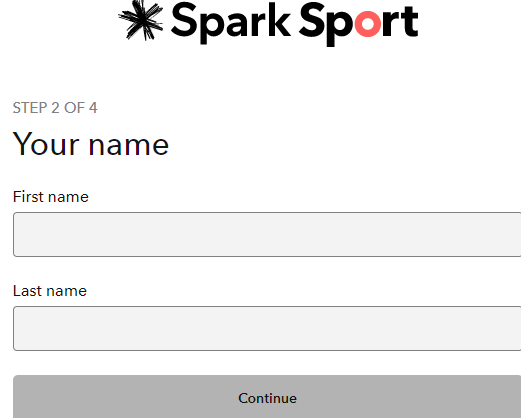 5. Choose your preferred subscription and input your billing information.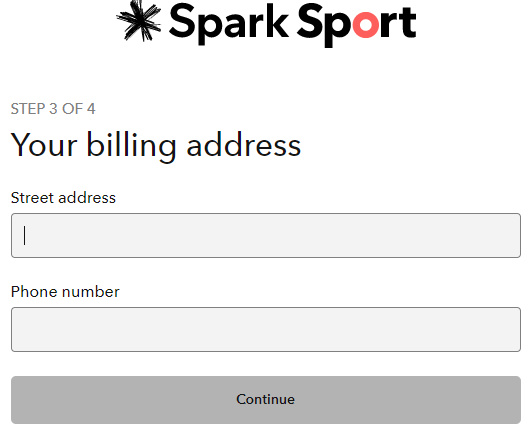 6. After entering all the details, tap the Start 7 Free Trial option and enjoy watching your favorite content.
Note: If you want to stream live sports, TV, and on-demand titles, you can try Flo Sports free trial for 7 days
How to Suspend Spark Sport Subscription
If you want to stop using the Spark Sport subscription plan for any temporary reasons, you shall get suspect it.
1. Launch any web browser on your computer or mobile, visit www.sparksport.co.nz and log in to your account.
2. On the right side, tap the Profile icon of your Spark account and navigate to Settings.
3. Choose Account and tap the Suspend button under the subscription page.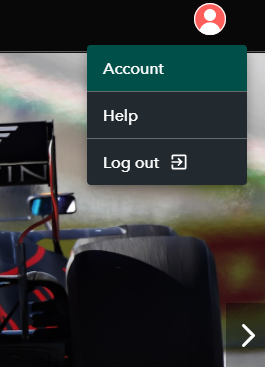 4. Scroll down until you see the Continue button and tap on it.
5. Now, on the next page again, tap Continue and confirm that you want to suspend your Spark subscription.

6. Finally, a confirmation page will suggest your subscription has been suspended.
FYI: Once you are done with the above process, your Spark account gets suspended, but you can watch the contents till the end of the billing period.
How to Cancel Spark Sport Subscription
If you don't like the features or if the service is not up to the mark, you shall choose to cancel your trial or subscription before it ends to avoid getting charged.
1. To cancel your Spark Sport Subscription, visit the MySpark page.
2. Then, choose Manage from the available options.

3. Finally, tap the Cancel Spark Sport option.
FAQ
Is Spark Sport free for its user?
During 7 day free trial of Spark Sport, you can access all the contents. Once the free trial is over, you will automatically get charged based on the subscription plan you own.
What sports can I watch on Spark Sport?
You can watch many Spark Sport like New Zealand cricket, UEFA Champions League, UEFA Europa League, selected NFL Games, and more.
Can I get a refund from Spark Sport?
You will get a refund sometimes. However, we cannot assure you If Spark Sport events are postponed/canceled, the team will offer you a refund. Apart from that, if you don't like the contents or if there are any other reasons, you won't get a refund.
Was this article helpful?