How To
Squarespace Free Trial: How to Avail, Extend, & Cancel
Unleash your creativity in building a website for your business using the Squarespace free trial.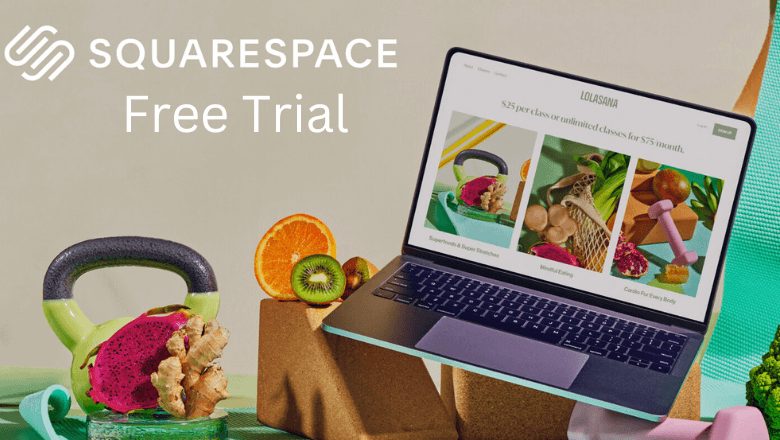 Key Highlights
Get a free trial: Visit Squarespace site → Get Started → Select goal or Skip → Start With → Create an account → Choose a Subscription → Make Payment → Save and Continue.
Squarespace is a US-based website designing and hosting company. To build a site, it provides SAAS (Software As A Service) and allows users to use pre-built website templates. It has strong eCommerce features, a simplistic section-based editor, many customization options, etc. However, to access all those features, one must get a subscription. The best part is that any new user can try the Squarespace 14-day free trial with the benefit of canceling the subscription.
Squarespace Subscription Plans and Pricing
Squarespace has four different subscription plans, which are listed in tabular form.
| Plan | Monthly | Yearly |
| --- | --- | --- |
| Personal | $23/mon | $16/mon |
| Business | $33/mon | $23/mon |
| Basic Commerce | $36/mon | $27/mon |
| Advanced Commerce | $65/mon | $49/mon |
How to Get Squarespace Free Trial for 14-Days
Follow the guidelines given below to get the 14-day free trial on Squarespace. Here credit card is not required to sign up for a free trial.
[1]. Open your choice of your web browser on PC and visit squarespace.com.
[2]. Tap on the Get Started button on the home screen.

[3]. Select the goal of your site or click Skip to go to the main selection.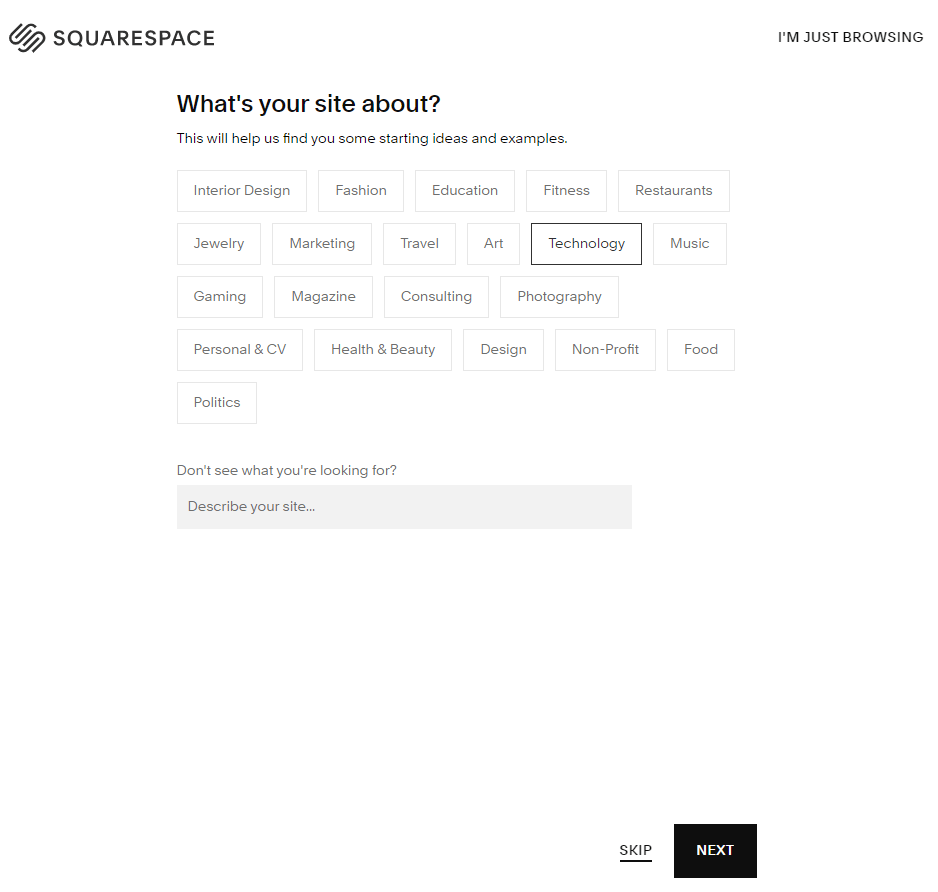 [4]. Tap Start With… option to design your site.
[5]. Input your name, email address, and password, and then tap Create Account button.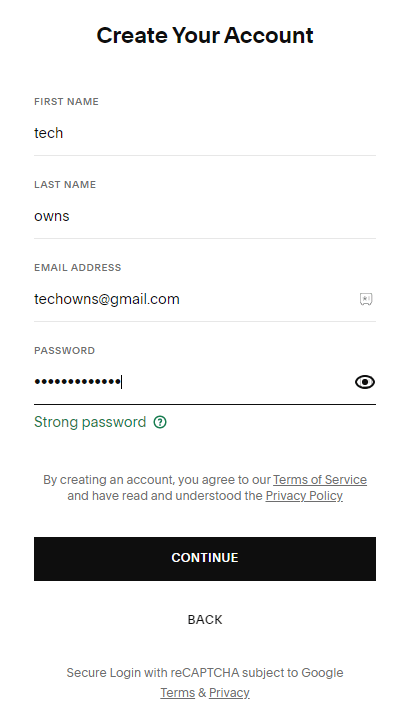 Note: You can also create an account using Apple, Facebook, or Google Account.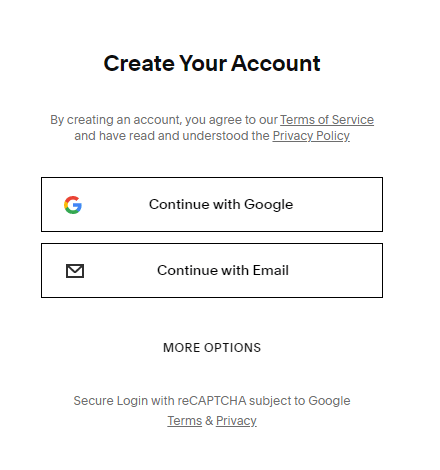 [6]. Choose the Subscription plan of your choice.

[7]. Enter the card details and tap Save and Continue buttons at the bottom.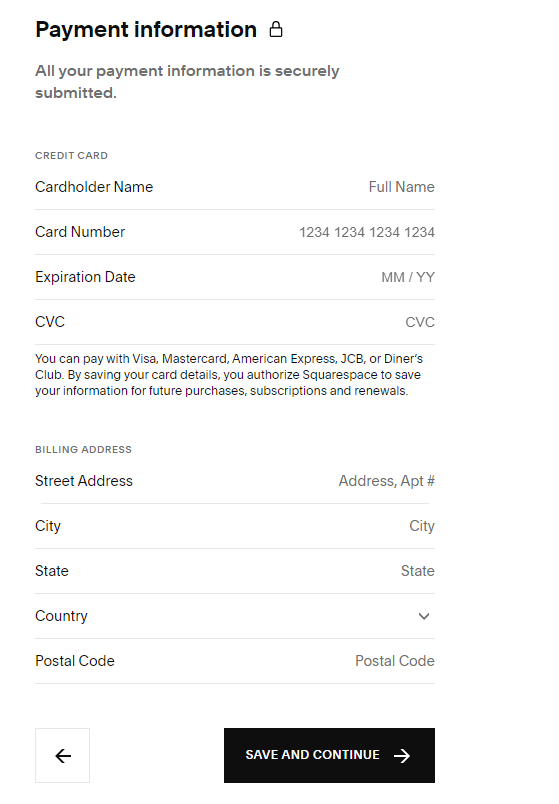 That's it. You have created a new free trial account.
How to Extend your Squarespace Free Trial for 7-Days
After 14- days of the free trial, you can extend it to another 7-days to continue building your site. It is an exclusive offer available only for new subscribers, and it is a one-time request.
[1]. Open your email account associated with your Squarespace.
[2]. Search for the mail from the customercar[email protected] team with the subject "Your trial has expired. Need more time?" and open it.
[3]. Click on the Extend your trial by seven days link.
[4]. You will be taken to the new page, and you can see the message, "Your trial has been successfully extended."
[5]. Tap the Back to your website option to log into your trial site.
[6]. Once you log into your account, you can see the last free trial date.
After the free trial ends, you will be upgraded to the paid service.
How to Cancel Squarespace Free Trial/Subscription
You can cancel the Squarespace free trial at any time with no cancellation charges from its website and is similar to canceling Envato Elements free trial.
[1]. Head to Squarespace's official site and sign in to your account.
[2]. Click on your Profile icon at the top right corner of the screen.
[3]. Select the Account dashboard option from the drop-down menu and choose the free trial.
[3]. From the home menu, tap on the Settings option.

[4]. Select the Billing option from the menu list.
[5]. Under Trial Subscriptions, tap on the Website → Cancel Trial option.
[6]. Select the reason for canceling your free trial from the drop-down menu or tap on the skip option.
[7]. Finally, click Cancel Trial. Once done, you will get Your website subscription has expired message at the bottom of the screen.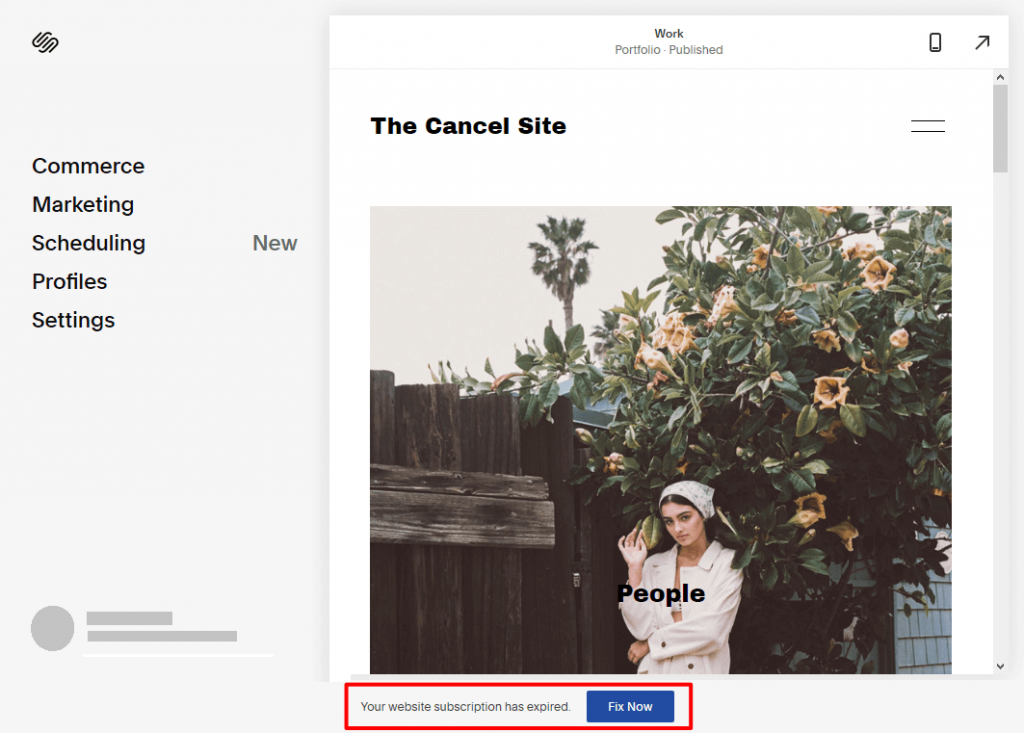 [8]. If you are a visitor, a Website Expired message will appear on your URL.
Frequently Asked Question
1. Does Squarespace has contracts?
Squarespace has both monthly and yearly contracts. You can subscribe or cancel it at any time.
Was this article helpful?