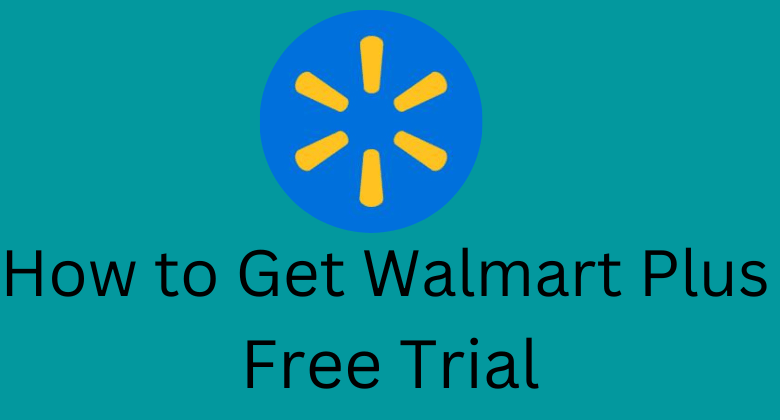 Key Highlights
Via Website: Visit Walmart Plus website → Tap the Start your free 30-day trial button → Enter your email address, name, and password → Choose a subscription plan → Click the Add Card button → Input your payment details → Hit Save → Get the free trial for 30 days.
Walmart Plus offers a 30-day free trial to all new users. With Walmart Plus, you will get free delivery from the store with no minimum value, free access to Paramount+, exclusive access to product releases, and more. If you are planning to buy the Walmart Plus subscription, get a free trial to test the service. With this trial, you can decide whether this platform suits you or not. If you are not satisfied with the service, then you cancel your free trial and avoid the billing.
How to Sign Up for Walmart Plus Free Trial
To get the free trial, you need to sign up for a Walmart account. You need to choose a subscription to a free trial. Once the free trial ends, you will be charged according to the subscription. Walmart Plus offers two subscription plans for its users. So, you can choose any one plan to get access to a free trial. It is mandatory to sign up for the Walmart + subscription to get access to a free trial.
| MEMBERSHIP PLANS | PRICING |
| --- | --- |
| Walmart Plus Monthly Plan | $12.95 |
| Walmart Plus Annual Plan | $98 |
1. Launch any web browser on your PC and smartphone and visit the Walmart Plus website.
2. Then, tap the Start your free 30-day trial button at the top of the homepage.
3. Enter your email address in the required column and tap Continue.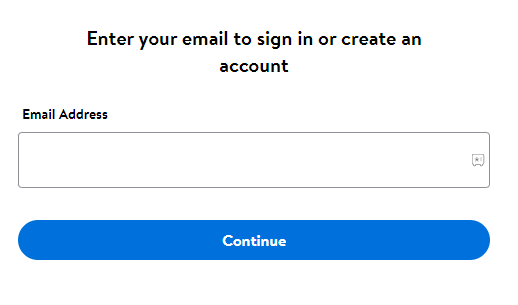 4. After that, input your name and desired password to create an account.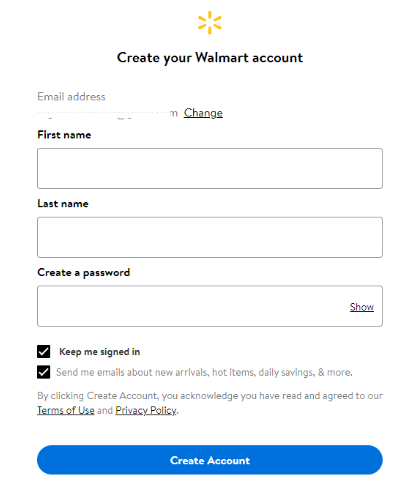 5. Verify your credentials with your phone number.
6. Now, choose your preferred Walmart Plus Membership Plan and tap Add Card.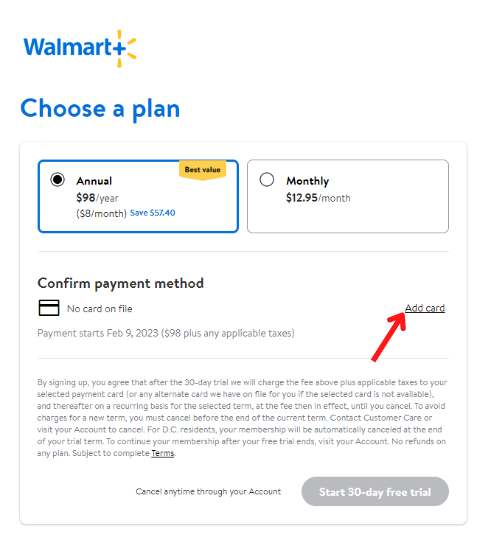 6. Further, add your credit /debit card details to purchase a subscription plan.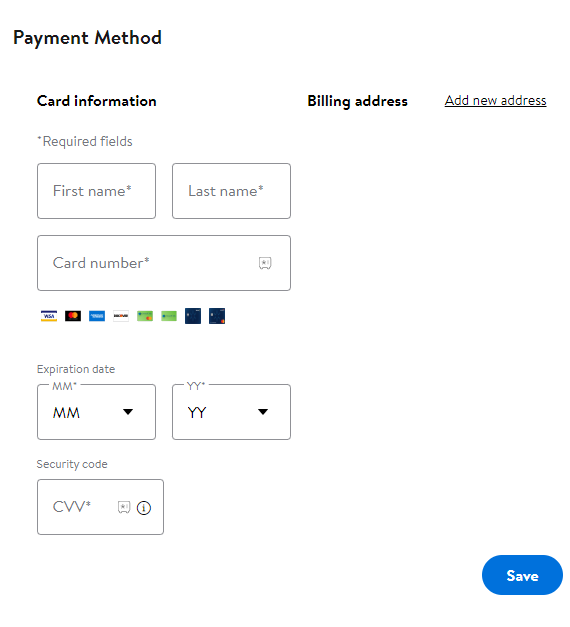 7. After entering all the necessary details, tap the Save button. Don't worry; you won't be charged until your free trial period.
8. Once your payment credentials are verified, your free trial will be activated.
9. You can use Walmart Plus for free for 30 days.
Walmart Plus Features
With Walmart Plus, you will get exclusive features. Some of them are,
Paramount+ Subscription: If you get the Walmart Plus subscription or free trial, you will get free access to Paramount Plus's Essential plan for free. It costs $4.99 per month.
Free Delivery: Ordering through Walmart+, you will get free delivery for all the items. There is no minimum requirement that you should meet.
Fuel Savings: You can save up to 10 cents per gallon of fuel from Exxon, Mobil, and Murphy fuel stations.
Extra Offers: Walmar+ users can get exclusive discounts, early access to new products, and exciting Black Friday deals.
Easy Returns: For every return request, it will be picked up from your home without repackaging or printing.
How to Cancel Walmart Plus Subscription
If you are not happy with the Walmart+ free trial, you can cancel it without any trouble. Cancel your Walmart Plus free trial within the 30-day period to avoid paying the subscription fee.
Using Mobile App [Android & iPhone]
1. Launch your Walmart app on your Smartphone and sign in.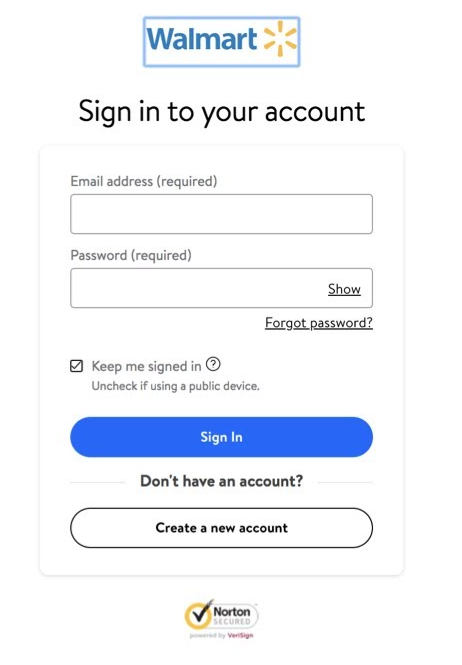 2. Select Pickup and Delivery from the homepage and tap three dotted lines.
3. Now, tap Walmart+ from the available options.
4. Scroll down to Cancel Walmart Plus Account and tap on it.
5. Finally, confirm the Walmart+ cancellation by choosing the reason.
Alternatively, you can also contact customer care service at 800 924-9206 to cancel your Walmart Plus subscription.
Via Website
1. Visit Walmart Plus Website on your web browser and sign in to your account.
2. Then, tap the Account menu at the top right of the screen.
3. Choose Walmart Plus → Manage Membership → Cancel Free Trial.
4. If you want to cancel the Walmart+ subscription, scroll down and tap the Cancel Walmart+ button.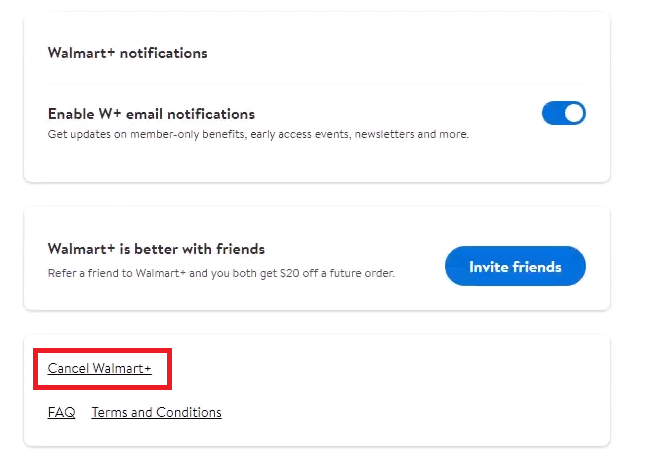 5. On the following screen, tap Cancel Membership and choose any reason for cancellation.
6. Finally, confirm and tap the Cancel Membership button.
Does Walmart Offer a Refund
No, Walmart Plus doesn't offer refunds for its users. But if you have any problems with your subscription plans or any other, then you can contact Walmart customer care service for clarifications. They may help you to get rid of the issues or offer any compensation.
FAQ
What happens if Walmart's free trial ends?
Once the Walmart free trial is over, you will automatically get charged based on the subscription you choose.
Does Walmart Plus have a 90-day free trial?
No, Walmart stopped its 90-day free trial. Now, it is reduced to 30 days.
Was this article helpful?