The popularity of streaming television services continues increasing, whether that be legitimate services such as Apple TV or Netflix or the grey area of IPTV subscription services. An increasing number of television viewers have so-called smart TVs, while rising average broadband speeds make streaming services more desirable due to a lack of buffering, even when the broadcast arrives in 4K resolution. However, even the best televisions' in-built streaming devices are not often nearly as good as a standalone streaming device.
Most smart television software and internet browsers are fine for relatively trivial tasks, such as checking the weather, reading the news, or using the best sports betting app California has to offer, but tend to struggle when the user wants to view a movie or show in ultra-high definition or wishes to download that movie to watch at a later date. Thankfully, there are dozens of streaming devices available to purchase at most electrical retail outlets, and most are relatively cheap. Four of the best streaming devices for 2023 can be found below.
NVIDIA Shield TV Pro
The NVIDIA Shield TV Pro costs roughly three times more than most of the streaming devices you are about to read about, but you get an extremely powerful device for your money. Launched in 2019, the NVIDIA Shield TV Pro is still an elite Android TV box today and, as a result, is rarely seen available for less than $200. However, the fact it is still the best streaming device available today, some four years after it hit the market, speaks volumes about the technology you are purchasing.
The device's figures and specifications are impressive straight off the bat. There is 16GB of storage and 3GB of RAM, the most RAM of any of the Android streaming devices mentioned in this article, and that extra RAm comes in handy for streaming 4K content in addition to playing the vast library of compatible games on your television.
A 256-core Tegra X1+ processor powers the NVIDIA Shield TV Pro, which improves performance by 25% over the previous model. At the same time, the ethernet port and dual-band WiFi support mean you are spoiled for choice regarding connecting this device to your home network.
The NVIDIA Shield TV Pro's best trick is, without a doubt, its AI upscaling. With a background in elite-level graphics cards, NVIDIA used artificial intelligence to create a product that can take an ordinary HD source and upscale it to a convincing 4K resolution and do so in real time.
Amazon Fire TV Stick 4K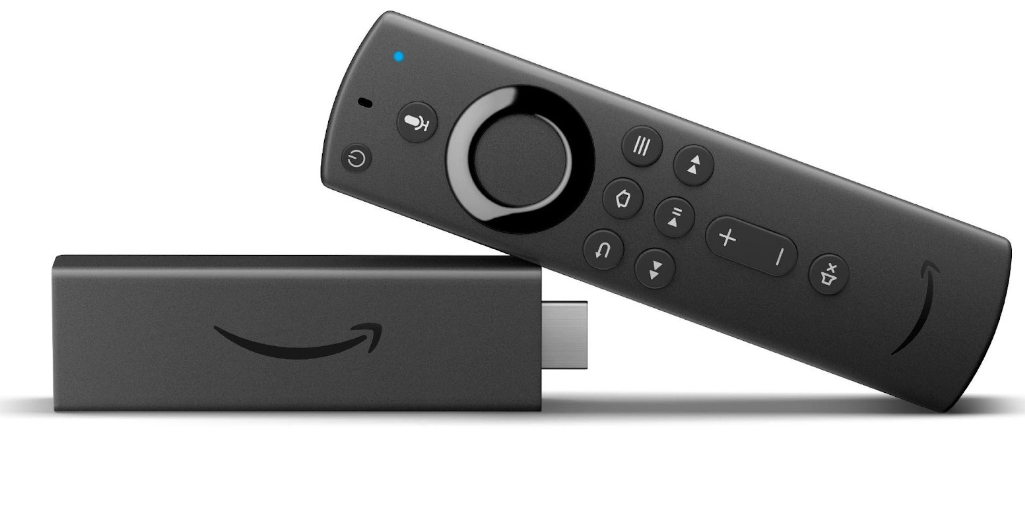 The Amazon Fire TV Stick 4K launched in 2022, marking a significant upgrade over the standard Fire TV Stick. As the name suggests, this device is compatible with 4K content, plus it supports all HDR formats, such as HDR10, HDR10+, Dolby Vision, and HLG. However, its best feature is undoubtedly its affordable price. You can usually find these things for sale on Amazon for $50 or even less during Amazon's Prime Day or other promotional events, making it one of the best devices for your buck.
The Fire TV Stick 4K uses Amazon's Fire operating system, which can sometimes be sluggish, but it also allows you to sideload devices to it, making it the streaming device of choice for many IPTV users.
Be aware that the Fire TV Stick 4K requires a power source, which is supplied. Those with their televisions mounted on a wall will have an additional wire to hide from view. Also, the Fire TV Stick 4K performs best when connected to the internet via an ethernet cable, so you need to consider purchasing the required adaptor from Amazon.
Apple TV 4K
The Apple TV 4K is everything you would expect from the tech giant Apple. It looks great, performs even better, and comes with a premium price tag of around $150 for the top model. However, the 2023 model is a fantastic device, especially if you are an avid Apple user.
You receive 128GB of storage and an ethernet connection for your $150 investment, which is way beyond what any of Apple's competitors offer. It even comes with an HDMI 2.1 socket, opening the door to 120Hz refresh rates, something only seen on high-spec computers or the latest generation of consoles.
The device uses the same A15 Bionic processor that is also inside the iPhone 14, and Apple recently increased the RAM to 4GB. Unsurprisingly, you are limited to using apps that are available in the App Store, like all Apple products. Still, there are so many to choose from that describing things as limited is unfair to Apple.
It is not only TV and movies that work seamlessly on the Apple TV 4K because you can access iTunes, download content, and take it with you wherever you go; it is an excellent multimedia device.
Google Chromecast with Google TV
Amazon has always been the daddy when it comes to media streaming, mostly because of its affordable Fire TV Sticks. However, a power shift is afoot thanks to the latest Google Chromecast. The newest version of the Google TV user interface is a masterpiece. It is fast, sleek, and makes incredibly accurate suggestions for what to watch next. The new interface is compatible with more than 6,000 Android TV apps, and it recommends new content depending on your location and subscription. For once, it is a helpful tool rather than something designed to convince you to make a purchase.
Although there is no HDMI 2.1 port like on Apple's device, one can forgive Google because they set the entry price at a budget of $50-$60. It is a genuine bargain at that price, especially when it is capable of 4K HDR at 60fps, supports Dolby Vision, HDR10, and HRD10+, has a voice-activated remote control, and pairs perfectly with Google Assistant.
The Chromecast's sound could be better, but only audiophiles will notice the difference between the sound quality of the Chromecast and its more expensive rivals.
Was this article helpful?