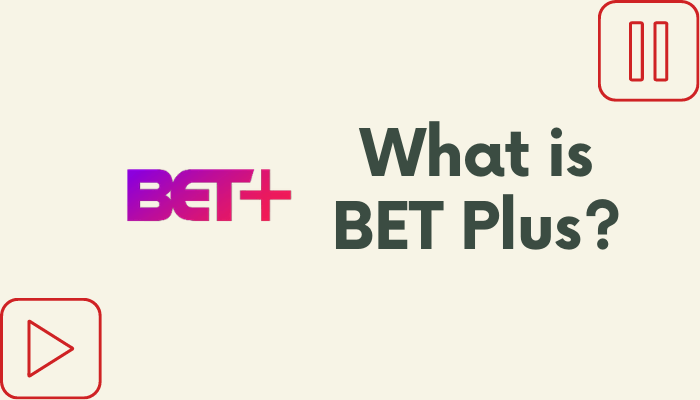 BET – (Black Entertainment Television) is an American cable TV channel launched in 1980. It started with music videos and popular black sitcoms. They own a network of channels like BET News, BET Her, BET Gospel, BET Hip-Hop, BET International, BET Jams, etc. In 2019, they launched a streaming app called BET Plus.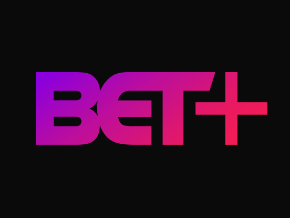 What is BET Plus?
BET Plus is an online streaming application for the BET network and is operated by Tyler Perry Studios. It is owned by ViacomCBS and also streams the most famous Tyler Perry Madea's Farewell play. Here are some of the features of the BET+ app
BET+ has a huge content library of 1500+ episodes for 1000+ hours.
It has blockbuster movies, top-rated series, sitcoms, plays, documentaries, and specials.
It also streams its own originals, including movies and series. The popular originals are First Wives Club, Bigger, Influence, Dark money, etc.
It provides subtitle support for all the available content, and it is easy to get captions with a single click on the CC logo.
The app is accessible in the United States, North Mariana Islands, Palau, Guam, Puerto Rico American Samoa, and US Virgin Islands.
The cross-platform support enables the user to resume watching the content on the other devices from where you have left.
The app has AirPlay support to stream the content on Apple TV or other supported TVs from your iPhone and iPad devices.
It also has inbuilt support to cast the movies and series on TV with Chromecast support.
Subscription of BET Plus
BET Plus has a single subscription to watch the complete content library. It costs $9.99 per month for ad-free streaming of the content.
For first-time users, they also offer seven days free trial to try out the service. It will be activated only when you have signed up with your card details. You can cancel the free trial at any time to avoid subscription cost deduction.
BET+ Supported Devices
BET Plus app is widely supported on numerous platforms. Here are the devices that support BET+
Smartphone & PC
Streaming Media Players
Smart TVs
Android TV
Roku powered Smart TV
How to Sign up for BET+
(1). Search for BET Plus in Google Chrome and open the BET Plus website.
(2). On the website, select Start Your Free Trial at the top right corner.
(3). Enter your Email Address and Password under Create Your Account tab.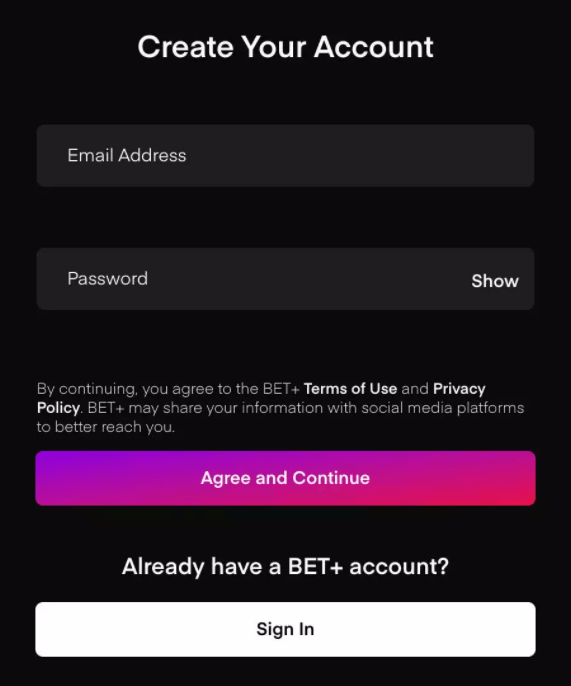 (4). Select Agree and Continue. On the next screen, provide the card Details.
(5). Click Subscribe to begin the free trial.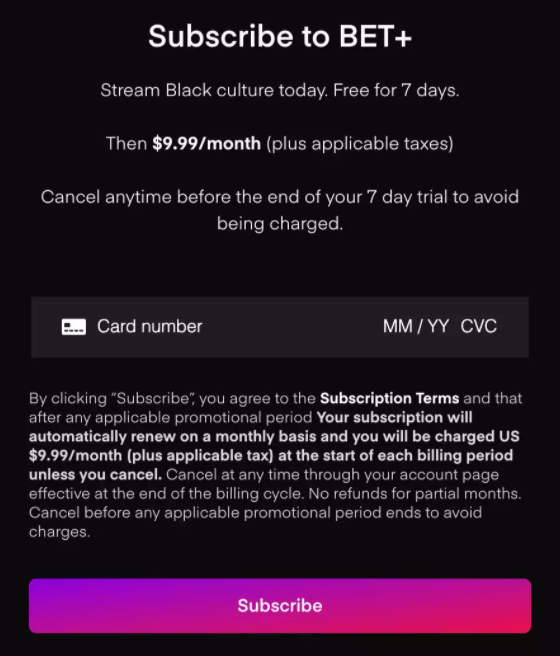 BET Plus offers complete entertainment for streaming lovers. You can also access BET Plus via Amazon Prime Video by adding it as a channel.
Kindly mention all your queries and suggestions in the comments section. Follow our Facebook and Twitter pages for more tech updates.
Was this article helpful?