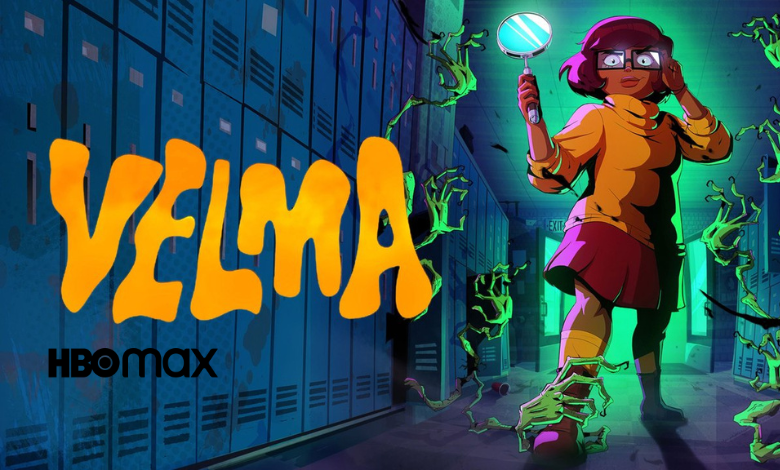 HBO Max streaming network has all the episodes of Velma Season 1. You can watch them on all the supported devices with the necessary subscription. The first season has a total of 10 episodes with a running of 24-25 minutes for each episode.
| | |
| --- | --- |
| Title | Velma |
| Release Date | January 12, 2023 |
| Genre | Adult Animation, Mystery, Comedy, Horror & Thriller |
| Developed By | Charlie Grandy |
| No. of Episodes | 10 |
| Running Time | 24-25 minutes |
| Streaming on | HBO Max |
Velma – Episodes & Release Dates
| EPISODES | TITLE | RELEASED DATE |
| --- | --- | --- |
| Episode 1 | Velma | January 12, 2023 |
| Episode 2 | The Candy Woman | January 12, 2023 |
| Episode 3 | Velma Kai | January 19, 2023 |
| Episode 4 | Velma Makes a List | January 19, 2023 |
| Episode 5 | Marching Band Sleepover | January 26, 2023 |
| Episode 6 | The Sins of the Fathers and Some of the Mothers | January 26, 2023 |
| Episode 7 | Fog Fest | February 2, 2023 |
| Episode 8 | A Velma in The Woods | February 2, 2023 |
| Episode 9 | Family Woman | February 9, 2023 |
| Episode 10 | The Brains of the Operation | February 9, 2023 |
How to Watch Velma Season1 With HBO Max
Season 1 of Velma will exclusively premiere on HBO Max. If you have an active HBO Max subscription, you can stream all the episodes of Velma without any interruptions.
[1] Open the web browser and visit the HBO Max website [https://www.hbomax.com/].
[2] Once the home page loads up, click Sign-up at the top-right corner.
[3] Then, click Subscribe button at the top right.
[4] Click Choose a Plan button.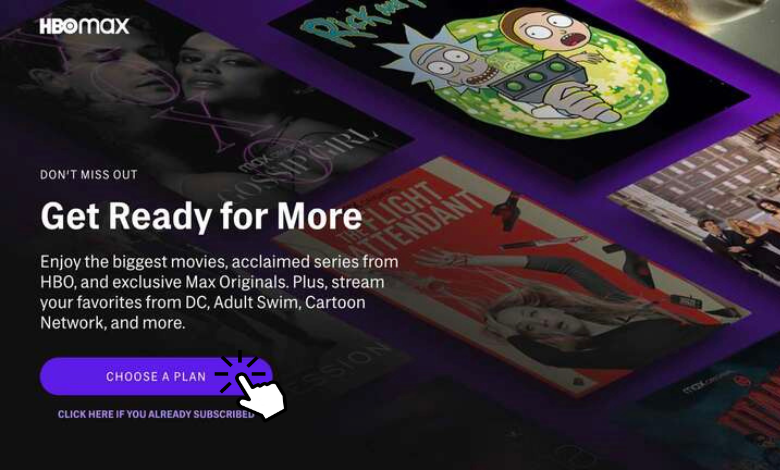 [5] After that, choose your desired membership plan and click Select Plan.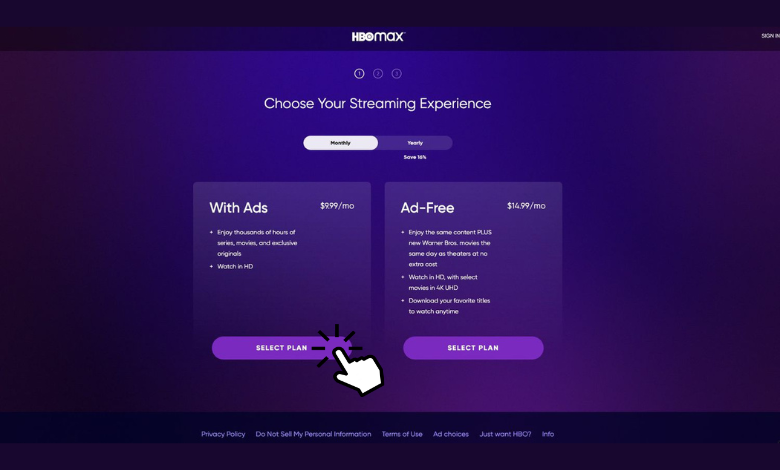 [6] Further, enter your name, email address, and password to create your HBO Max account.
[7] Once created, you can enter the credit card details to complete the purchase.
[8] On web browsers and smartphones, you can stream the HBO Max content simply by signing in with the credentials. On Streaming devices
Finally, after purchasing, you can activate HBO Max on compatible devices to watch all episodes of Velma.
Tip! After watching Velma, you can cancel the HBO Max subscription at any time. Or, you can continue using the service to watch other movies and shows available on the platform.
HBO Max – Supported Devices
SMARTPHONES
DESKTOP
SMART TVs
STREAMING DEVICES
GAMING CONSOLES
Android
iOS/iPadOS
Amazon Fire Tablet
Windows
Mac
Amazon Fire TV
Android TV
LG Smart TV
Samsung Smart TV
Sony Smart TV
Vizio Smart TV
Apple TV
Amazon Firestick
Google Chromecast
Roku
Nintendo
PlayStation
Xbox
HBO Max – Subscription Plans
| MEMBERSHIP PLAN | MONTHLY PRICING | ANNUAL PRICING |
| --- | --- | --- |
| With Ads | $9.99 | $99.99 |
| Without Ads | $14.99 | $149.99 |
How to Watch Velma Season 1 Online For Free
Unfortunately, HBO Max doesn't offer any free trial to users, so you must subscribe to watch content. On the contrary, you can subscribe to services like Prime Video or Hulu to get a free trial on HBO Max and stream Velma for free of cost.
Add HBO Max to Prime Video
Apart from the movies and shows available on Prime Video, you can also access HBO Max content on your account. For this, you need to add the HBO Max channel on Prime Video. Upon adding the channel, you will get the 7-day free trial.
[1] Visit https://amazon.com/channels/hbomax from your web browser.
[2] A Prime Video will option to add HBO Max will appear on the screen.
[3] Click the Start Your Free Trials button and sign in to your Amazon account.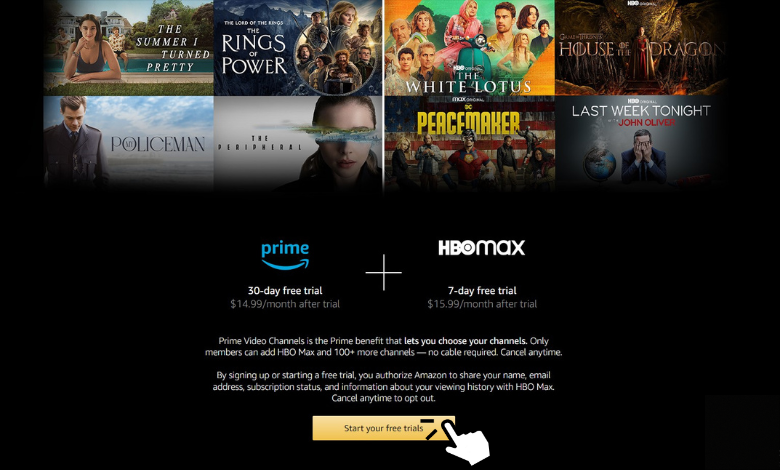 [4] Once logged in, select the payment method and complete the purchase.
[5] Finally, you can install the Amazon Prime Video app on a compatible device and choose HBO Max under the Channels section to watch Velma for free.
Add HBO Max to Hulu
You can also subscribe to Hulu's base plan for $5.99/month and add HBO Max to your Hulu account for a free trial of 7 days.
[1] Open a web browser and navigate to https://www.hulu.com/hbomax.
[2] Click the Sign Up Now button and choose your desired Hulu subscription plan.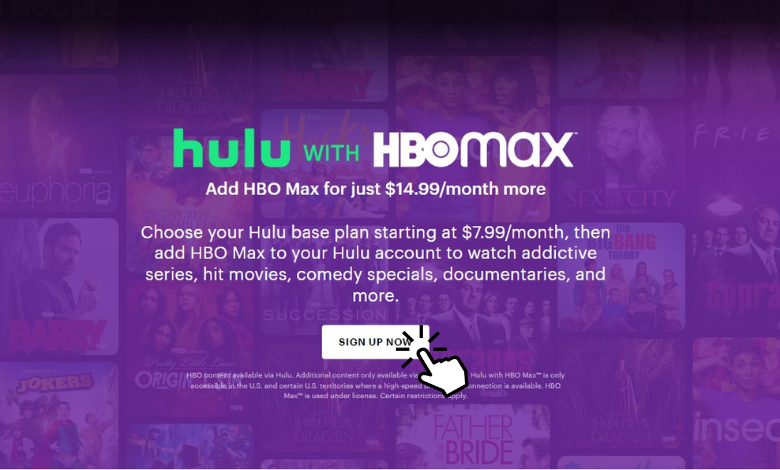 [3] After that, you should log in to your Hulu account with an email and password.
[4] Next, enter the payment details and complete the purchase.
[5] Now, you can install the Hulu app on devices and stream the latest episodes of Velma with HBO Max.
Using Third-Party Services
Instead of using HBO Max, you can watch the entire episode of Velma Season 1 with illegal streaming sites like 9Anime, AnimeDao, AnimeHeaven, and KimCartoon. The best thing about these websites is that you can watch everything for free.
On the other side, it is completely illegal and you may end up facing legal issues while using these sites. These websites are recommended for their working nature and we aren't responsible for any streaming issues that arise while using them.
Frequently Asked Questions
1. Can Hulu be watched on multiple devices?
No. You can only watch Hulu on two screens at a time, not more than that. However, your account can be activated on unlimited devices.
Was this article helpful?