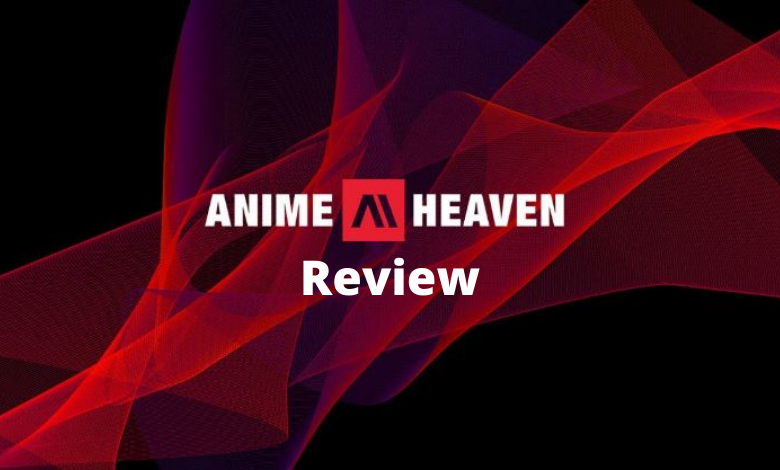 If you are looking for a site to binge-watch anime a lot, then go for AnimeHeaven. It is one of the best entertaining sites that features various anime for free. It has got a wide array of anime portfolios, including anime from 1970 to the present. The anime contents are regularly updated and neatly sorted under various genres, latest releases, and more. Moreover, the site offers English subbed and dubbed anime in the best quality. This site has got an amazing UI. With that note, let us dig some deeps of AnimeHeaven.


Is AnimeHeaven Legal?
The contents on the site are uploaded by someone who doesn't have a copyright to those content. The producers and creators of any movie or series will have acquired copyrights for their contents. AnimeHeaven is not that legitimate and it doesn't seem that they have got proper license to stream those contents. In few countries, watching those content is considered as piracy, and Governmeny have got strict policies against it. So it is totally depends on the country you live in whether you are facing legal issues or not. But on the whole, the site is totally illegal.
Why Use a VPN?
Knowing that the site is illegal and can cause you legal issues, you never want to risk watching an anime. Using a VPN will keep you anonymous on the internet, and your activities cannot be tracked by the Government or ISP or any other monitors, for that matter. Moreover, VPN will keep you safe from trackers and even from hackers. Additionally, you can bypass the geo-restrictions and stream the restricted contents anytime, anywhere, as you can choose the server and the region you want to stream. Here are the top 3 VPN services that you can use to safeguard privacy and unblock geo-restrictions:
Features of AnimeHeaven
It has got a massive collection of anime so that you could even find anime from 1970.
Moreover, all your favorite anime videos are available in HD quality so it would make your streaming more enjoyable from 240p to 1080p.
It features all English subbed and dubbed anime for free.
All anime contents are neatly sorted and categorized under various categories based on the genre and release dates.
It has got an user friendly interface.
Contents Offered
The contents offered by AnimeHeaven are neatly categorized under the following categories.
AnimeDubbed
Series
Movies
Ongoing
Popular
Schedule
Random
Horror
Comedy
Romance
Fighting and much more.


How to watch AnimeHeaven?
Like any other streaming site, you can stream AnimeHeaven as long as you can use a web browser on your device. You can stream the contents on your computer or smartphone or even on your smart TVs, streaming devices, etc.
1. From your phone or computer, launch a web browser of your desire.
2. Go to the AnimeHeaven site.
3. Browse for the videos you wanted to watch.
4. Hit the play icon and start enjoying your anime without any subscription or registration.
The site has got an amazing UI, and it is very straightforward. It is so intuitive and easy to use. You can find a search bar at the top of the page, making your searches so easy. All the categories are listed out on the top menu bar making it even easy for beginners. Simultaneously, it also has an APK for android devices.
1. From your Android phone go to Settings >> Security >> Enable Unknown Sources.
2. Launch a web browser and search for the AnimeHeaven app.
3. Find a reliable site to download the AnimeHeaven APK.
4. Click on the Download button.


5. Wait for the APK to download and continue with the on-screen instructions to finish the installation.
Pros
The UI is amazing, and you have a toggle on the top-right corner to switch between light and dark mode.
There are only a few ads so that you can stream content without any annoying ads.
You can have seamless streaming with fewer interruptions.
You can stream content without any registration or subscription, ensuring that your data are being kept safe and secured.
Cons
The site isn't legal so that streaming can cause you legal issues or penalties.
Since it isn't a legal site, it has high chances to shut down at any time.
Moreover, there are countries where the site is banned, and you cannot use them unless you got a VPN.
There is no download option, so you need to use a download manager to finish the download.
Alternatives
Kissanime
Funimation
Animefreak
Chia-Anime
MyAnimeList
Our Verdict
This is an amazing option to stream your favorite anime without any subscriptions. Moreover, the site has got a great impression among anime lovers. You can enjoy the contents for free. Make sure to use a VPN to ensure your privacy. Do you have any other options to stream anime? Let us know in the comment section below.
Follow our Facebook and Twitter pages to stay updated with our latest reviews and tutorials.