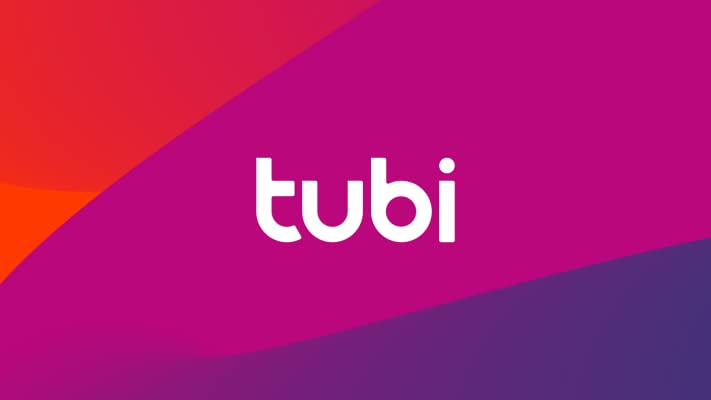 If you consider streaming platforms like Netflix, Hulu, Amazon Prime Video, most of them are subscription-based platforms. Only a few platforms are available for free and can be termed as official streaming platforms. Tubi is one such platform and it is the rarest one. This is everything you need to know guide for the Tubi platform. We have reviewed the Tubi platform and its features, review, video contents, and working.
What is Tubi

Tubi is a free and legal streaming platform that can be used to watch movies and TV shows. It is a free alternative for Netflix. You can watch more than thousands of video titles categorized into different genres. As of June 2019, Tubi has more than 20 million active monthly users. Recently Fox Corporation bought the whole Tubi platform for $440 million. Now, Tubi is a part of Fox Corporation. Read the rest of the Tubi review to know about the platform.
Website: tubitv.com
Features of Tubi
When we reviewed the Tubi platform, we came across some cool and advanced features. The features are,
Watch Hollywood movies and TV shows in HD quality.
Create your own playlist of movies and series that you need to watch.
New video contents are added to the platform each Friday.
Tubi smartphone app has built-in Chromecast and AirPlay support.
Cross-platform is also available to watch videos exactly where you left on any supported devices.
You can set parental controls settings for Kids-orientated content.
Tubi – Supported Devices
Tubi platform can be accessed on devices that are having access to the internet. The dedicated app is available for almost all smart devices. For a better understanding, we have listed all the supported devices in the table below.
| | |
| --- | --- |
| Streaming Devices | Roku, Apple TV, Amazon Fire TV, Xbox (Xbox One), PlayStation (PS3 & PS4), Android TV, Xfinity (X1), and Cox Contour. |
| Smart TVs | Samsung, Sony, and Vizio. |
| Smartphones | iOS and Android |
| Web | Devices that have access to internet |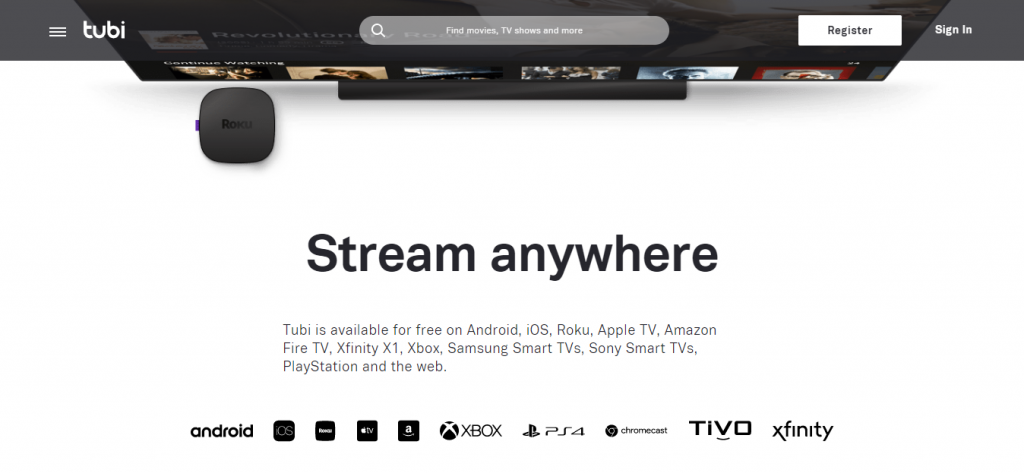 These are the devices that the Tubi application is available for. If your device is not compatible with the Tubi application, you can use the website to access the platform.
Is Tubi really free?
You may wonder how Tubi makes revenue when all the contents are available for free. Well, of course, all the video contents that are available in Tubi are free. But the platform makes the revenue by displaying ads in-between you watch any movie or TV shows.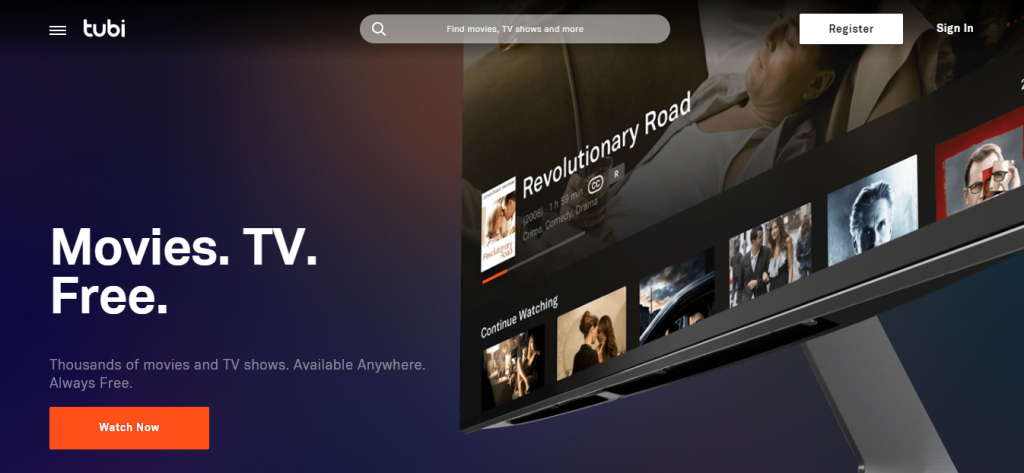 Tubi Contents
In Tubi, you can find movies from production companies like Lionsgate, MGM, Paramount, Starz, and 200 more partners. You can find some all-time favorite movies like Fist of Fury, The Messenger, and many more.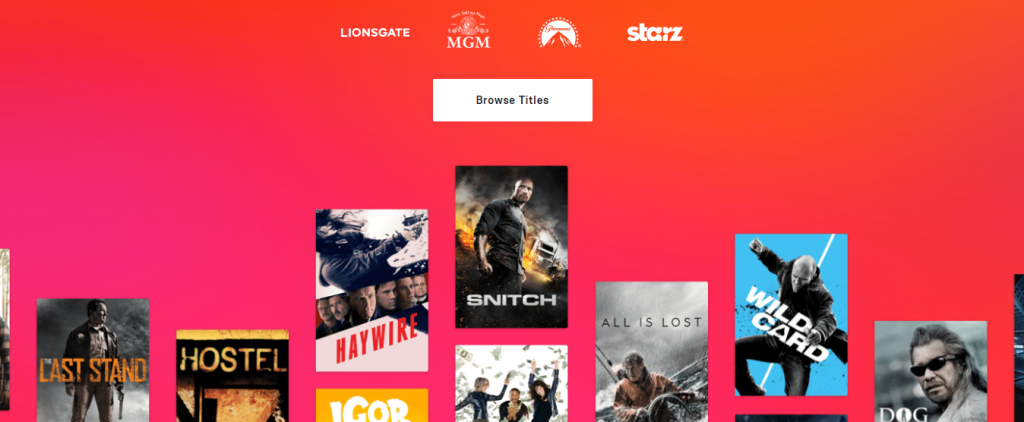 In Tubi, you can find movies from almost all the genres like Action, Comedy, Horror, Anime, Documentary, Foreign Language Films, and many more. As of now, Tubi is available in the USA, Canada, Australia, UK, Mexico, and India. The thing to be noted is that the Tubi application is not available in all the mentioned countries.
For instance, you can access Tubi through its website in India but the smartphone app is not available. The Xbox One app is available in Canada but not in Australia.
User Interface
The UI of Tubi is almost the same across devices. In the web platform, you get all the genres and overview on the homepage. When you stream any video contents, you have the option to turn on/off the subtitles, choose the desired video quality, fullscreen on/off, and the volume controls. Customary controls like play/pause button and 30 secs forward/backward buttons are available.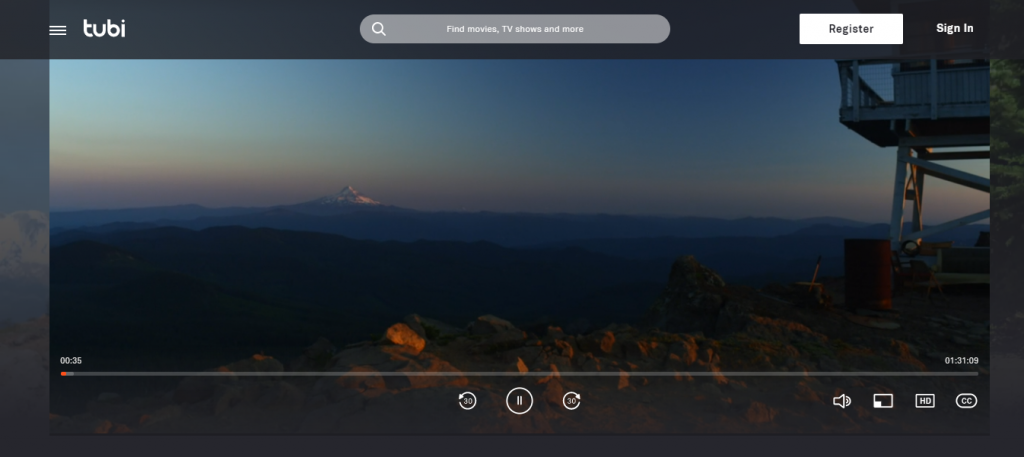 In the Android and iOS app, you will have the Chromecast icon on the top right corner. The working of the smartphone app is very similar to other streaming apps. The Tubi app for streaming devices are similar and have common features.
The interesting thing about Tubi is that without any signup, you can watch all the video titles. If you sign in, you will have features like your own playlist, cross-platform access, and parental control settings.
Tubi Disadvantages
Every streaming platform has its own disadvantage. The main disadvantage of the Tubi platform is that you can't download any video content for offline access. Every time you access Tubi, you need to have an internet connection. The offline download is one of the must-have features in every streaming platform, it is surprising to see that the Tubi haven't got that yet.
Other than this, the restriction over Tubi apps in some specific countries is also a disadvantage. You can't go to the website every time to watch movies.
Tubi Alternatives
When you consider alternatives for Tubi, there are quite a few available. In the free section, you have Pluto TV, Sony Crackle, and Popcornflix. In the paid section, you have a lot like Netflix, Hulu, Amazon Prime Video, Hotstar, and much more.
Final Verdict
There is nothing in trying the free platform. At this point, Tubi is not a bad platform to use. It is safer to say that Tubi delivers all its expectations for a free streaming platform. Use Tubi without any second thoughts. If you like it, continue using it. If you don't like it, say goodbye to Tubi.
Hope you had known everything you need to know about Tubi in this review. Share your thoughts in the comments section below.
Stay connected on your social media platforms, Facebook and Twitter.
Was this article helpful?