Alternatives
Streaming
10 Netflix Alternatives in 2021 to Stream Best Contents
Are you a regular Netflix User? Try these alternatives and see other movies and web series as well.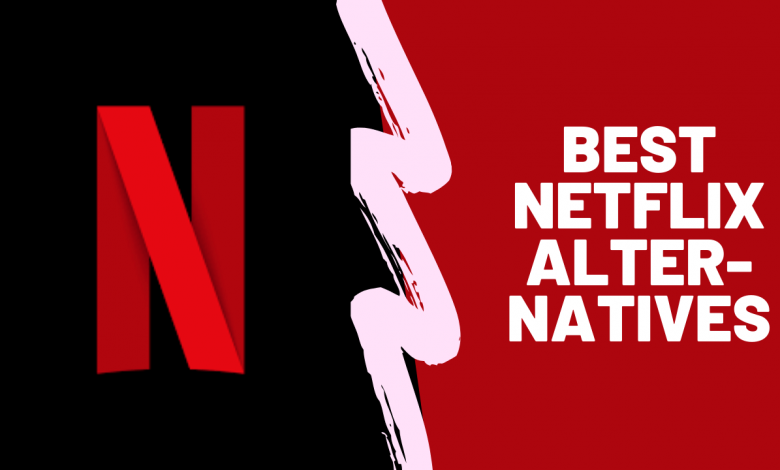 If you're a cord-cutter you must have heard about Netflix. It is the best place to watch movies, TV shows and highly-rated Netflix Originals. It hosts plenty of popular TV series along with classics, movies, animations, anime videos, documentaries and much more. Nearly, 1.5 billion users per month are visiting this streaming service. Despite its reach and popularity, Netflix is very expensive for most of the users. Hence, people are looking for alternatives to stream movies and TV shows at a lesser rate. If you're in search of Netflix alternatives, here are the top 10 services that you need to consider.
Best Netflix Alternatives
Below are the best Netflix Alternatives which you might give a try:
Amazon Prime Video
Vudu
Disney Plus
Sony Crackle
Hulu
HBO Now
CBS All Access
YouTube
Fandor
Tubi TV
Amazon Prime Video
Website: primevideo.com
In arguably, Amazon Prime Video is one of the best alternatives for Netflix. Moreover, it is regarded as the direct competitor for Netflix. It hosts plenty of Movies, TV Shows, Web Series, Animation, Amazon Originals and more in HD quality. Apart from that, Amazon has also acquired rights to stream some of the live sporting events like ATP, NFL, Premier League and more. New movies and shows will be updated regularly on a weekly basis. You can also download your favourite media contents for offline streaming.
The subscription to Amazon Prime costs $12.99 per month or $119 per year which includes free shipping on a bunch of products sold by the retailer. You can also get Amazon Prime Video as a standalone service which costs $8.99/month.
Vudu
Website: vudu.com
Vudu is the next popular platform which offers plenty of movies and TV shows. Unlike Netflix and Amazon Prime, you don't need to pay a monthly subscription for streaming. You just need to buy or rent the movie which you want to stream. The major highlight of having Vudu is that some of the media contents on this service can be streamed freely with limited commercials.
The media library of Vudu contains nearly 20000+ programs to stream. On selected devices, you can stream the Vudu movies up to 4K UHD with the help of Dolby Vision HDR and Dolby Atmos audio. If you buy or rent a movie or TV show, Vudu lets you save the media on your device for offline streaming.
Disney Plus
Website: disneyplus.com
Disney Plus is a new entrant on the streaming world (launched in October 2019). Within a few months of launch, the service has emerged as the biggest rival for Netflix. Despite having less media content than Netflix, Disney Plus is the only place to watch TV shows and movies from Disney franchises including Star Wars, Marvel, Pixar, National Geographic and the family-friendly movies & animation from Disney itself.
It also streams the new originals acquired by FOX Network. The Disney Plus subscription costs $6.99 per month and $69.99 per month.
Sony Crackle
Website: crackle.com
Sony Crackle is yet another best Netflix alternative which lets you stream movies and TV shows online for free. The service is easily streamable in 20+ countries. As it was free service, you will get limited commercials while streaming. You can expect a large number of movies owned by Sony Pictures.
Sony has also partnered with various companies like 20th Century Fox, MGM, Funimation, Lionsgate, WB, Walt Disney Company, Village Roadshow Entertainment, Paramount Pictures, and much more for movies and TV shows. Even though the ads are annoying, you can save a little bit of money from your monthly expenses.
Hulu
Website: hulu.com
Hulu is a reliable platform to watch popular TV shows & movies on supported devices. The service also supports streaming limited contents for free. The Hulu subscription costs $5.99 per month but includes ads. The ad-free plan is also available at $11.99 per month.
You can also opt for Hulu Plus service which costs $45.99 per month. It gives you access to stream Live TV channels like ABC, FOX, CNN and more. The service also supports adding Cinemax, Showtime, Starz, and HBO as additional addons by paying the appropriate fee. The only drawback of Hulu is that the service is only accessible in the US and Japan.
HBO Now
Website: hbonow.com
HBO Now service offers a lot of hit shows from Chernobyl to The Sopranos. The service also lets you stream popular series like Game of Thrones, Westworld, Barry and more. Apart from that, it also has a huge lineup of comedy shows, documentaries and movies which will be updated regularly on a weekly basis.
The HBO Now subscription costs $14.99 per month. New users will get 1-month free trial to test out the features. The videos may be streamed up to 4K resolution.
CBS All Access
Website: cbs.com/all-access
If you're a fan of CBS shows, then CBS All Access is the much-needed service on your device. It streams some of the popular shows including NCIS, The Big Bang Theory, Blue Bloods, and Young Sheldon. Apart from that, you can also watch classic shows like Fraiser. It also streams originals like The Twilight Zone.
In addition to on-demand contents, the service offers live sports streams and local news coverage. The basic plan costs $5.99 per month and the ad-free plan costs $9.99 per month. The only drawback of CBS All Access is that it doesn't support streaming videos in 4K or HDR. Moreover, the service is only accessible in the US and Canada.
YouTube
Website: youtube.com
How can we end the list without mentioning YouTube? YouTube is a free Netflix alternative which lets you watch great movies and TV shows. With some of the movies and TV shows available to rent or buy, you can watch most of the media contents with limited commercials. You can purchase YouTube premium ($11.99 per month) to remove those ads.
The drawback with YouTube is that the selection of movies and TV shows on YouTube isn't as good as what you get with services like Netflix, Prime video and more.
Fandor
Website: Fandor.com
Do you want to stream indie and foreign movies? Fandor will be the first choice you need to consider. It offers nearly 4,000+ indie, foreign, and documentary films which you can't find on other streaming services. If you want to watch mainstream movies, you have to look out for other options. The monthly subscription of Fandor costs only $5.99. The Fandor application is not available for iOS users.
Tubi TV
Website: tubitv.com
Tubi TV is our final Netflix alternative which streams a bunch of movies and TV shows for free. Nearly, 50,000 titles are available in the library. As it was a free service, you will get limited commercials while streaming. The media are categorized under different sections like comedy, drama, anime, kids, classics programs, Korean dramas, British series and more.
It also has a dedicated section called "Not on Netflix", where you can stream the content which you can't find on Netflix.
Our Opinion
These are the Netflix alternatives that you can consider to watch movies and TV shows both online and offline. All the services are legal to use and you can use them without worrying about any privacy or legal issues. All the paid streaming services on this list offer free trials, so it is recommended to take advantage of them in order to figure out the best one.
Is there any other service which deserved to be in this guide? Mention it in the comment section. Follow our Facebook and Twitter profiles get latest updates instantly from us.