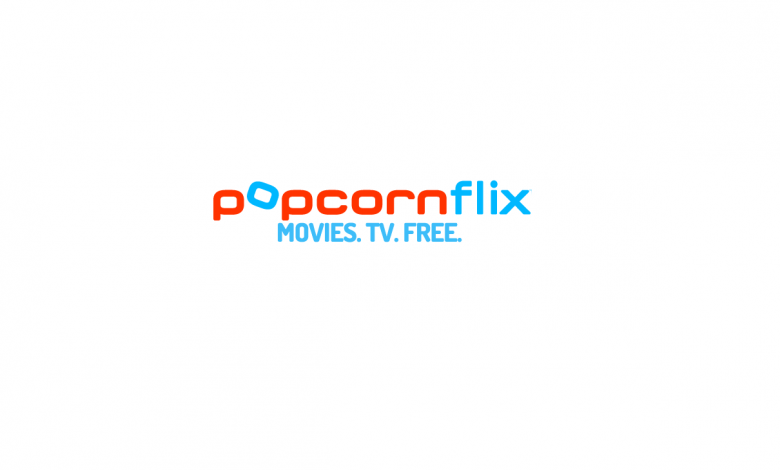 Cable TV subscription is not the only way to watch full-length movies and favourite TV shows. Streaming services are the best alternatives to cable connection and thereby stay tuned with anything. It is super hard to pick the right one from several hundreds of services. There are great people who wish not to sign up for multiple services yet look for ways to watch videos without any cost. Popcornflix is one such tool that brings you a wide range of entertainment contents for free. There are even more other impressive features available with Popcornflix and everything will be detailed in this article.
Popcornflix – What is it?
Popcornflix, an over-the-top streaming service is the user-friendly destination to stream hit movies from the web. The users can stream more than 700 movies instantly without any fees or subscription. It is the premium app to watch videos for free on different devices anytime.
Under two-clicks, the users of Popcornflix can stream films in different genres. Besides movies, Popcornflix offers numerous other contents like unique web series, documentaries, foreign films, and more. You may also easily discover new releases every now and then in Popcornflix. Keep an eye to find the new movies and shows that are being added.
Popcornflix contents are completely legal and you stream them even without the subscription. Popcornflix shows fewer ads and is unlike television streaming. Above all, you will never be limited by the number of films you have watched.
Getting Started
Popcornflix differs a lot from its rivals in various aspects. It neither requires registration nor signup. So, you can access anything on the go instantly. Even if you want to create an account, Popcornflix supports it on the web and on the app.
The interface of Popcornflix is simple and it has classified movies and TV shows separately. Further, use the search bar to get a precise search result to watch contents. The user can further choose the desired content further from different categories or genres. Every other video will hold the year of release, rating, IMDb rating, cast, and more.
Popcornflix – List of Platform Supported
Popcornflix is available for different platforms. They include
How to Download the app?
As it is a cross-platform supported service, Popcornflix is available for download from the app store. Popcornflix app can be accessed on smart TVs in addition to using it on the mobile platform. Make sure you have Roku TV/Apple TV/Xbox One/Android TV to watch videos on a big screen.
(1) Launch the respective App Store on your device. For instance, open App Store on iPhone.
(2) Use the search bar to quickly find the Popcornflix app.
(3) Click the Get button from the app information screen to get Popcornflix.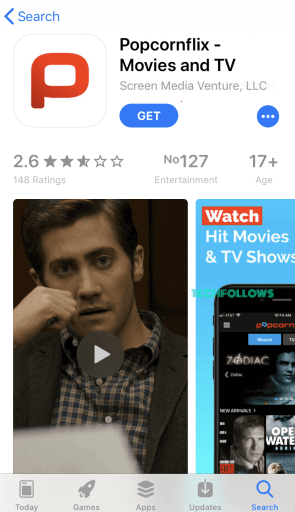 (4) After the download, open Popcornflix app to start streaming your favorite contents.
What can you find on Popcornflix?
Accessing Popcornflix on the web as well as the app is easy. Click on the Menu icon from the top left to find videos you want. Under the Movies tab, it will list the free movies under different genres like action, comedy, drama, documentaries, horror, romance, sci-fi, stand-up comedy, thriller, etc.
Movies listed under different genres will further have no sorting options. But you can search for titles or find movies from the New Arrivals section of Popcornflix. Further, you will also find contents from Most Popular pages.
Similarly, under TV shows you will find programs under various categories like reality TV, action/adventure, drama TV, All TV shows, Horror TV, Nostalgia TV, etc. With the latest version of Popcornflix, users will be able to watch the trending videos under the Viral Vids tab. It has all the latest videos that are unique.
How to Stream Popcornflix on Web?
(1) To access Popcornflix on the web, you should just visit https://www.popcornflix.com/ and start streaming contents on the go.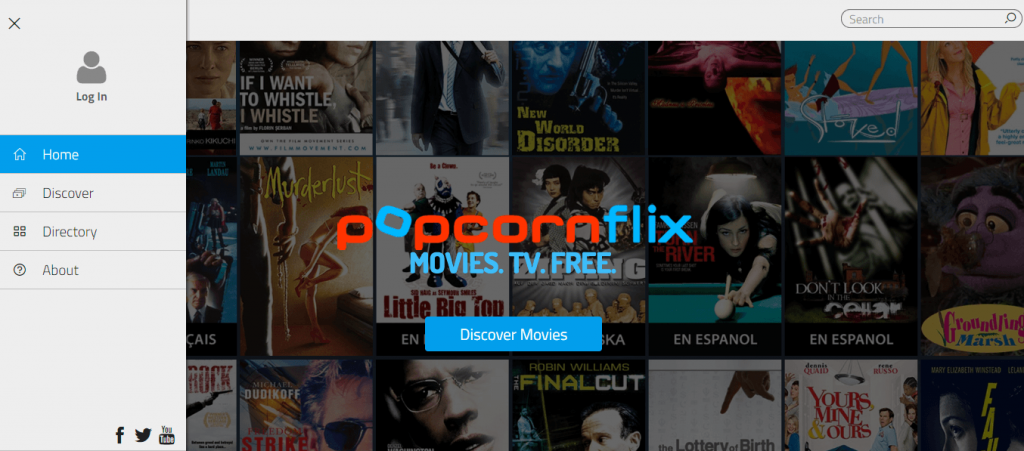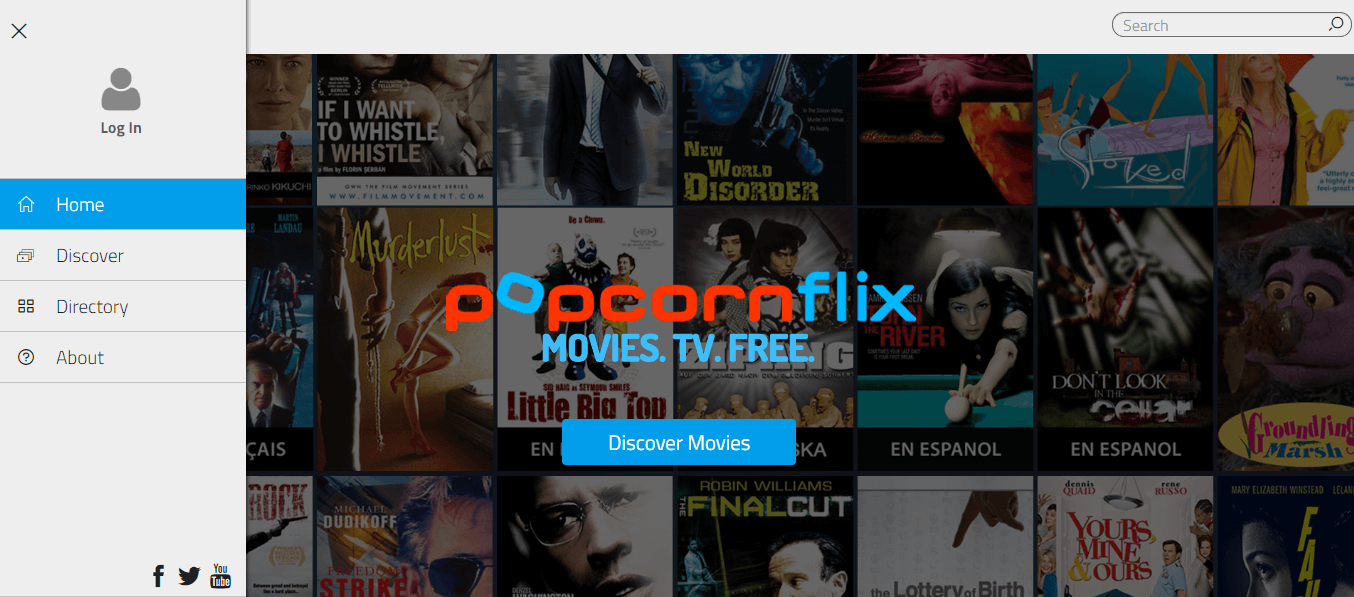 (2) If you have an account already, then click the Menu icon from the top left to select Login.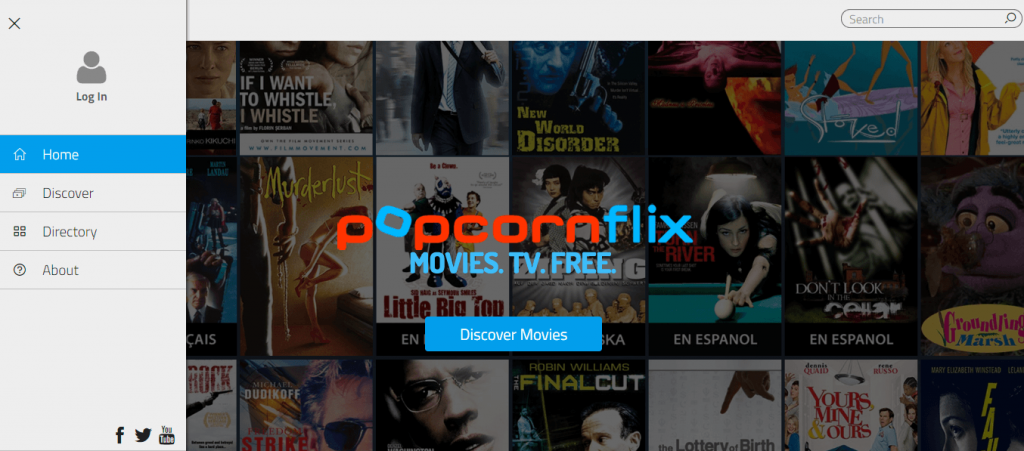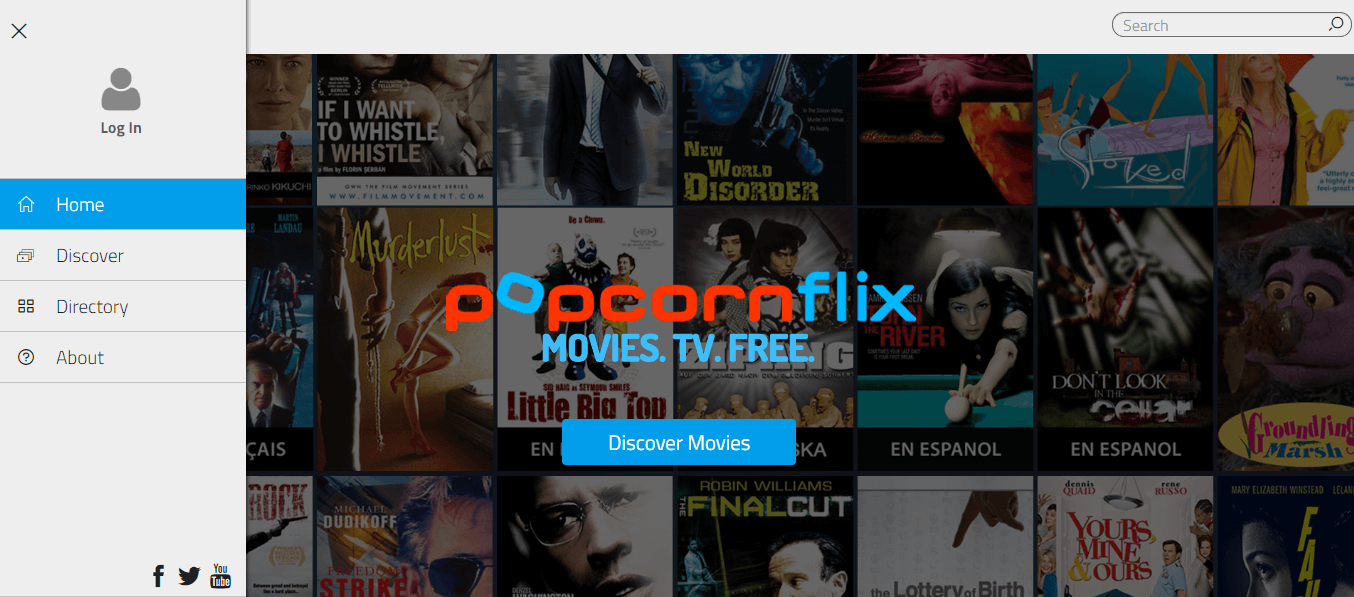 (3) Provide your email and password associated with Popcornflix and tap on the Submit button. With this, you can stream content on the PC browser.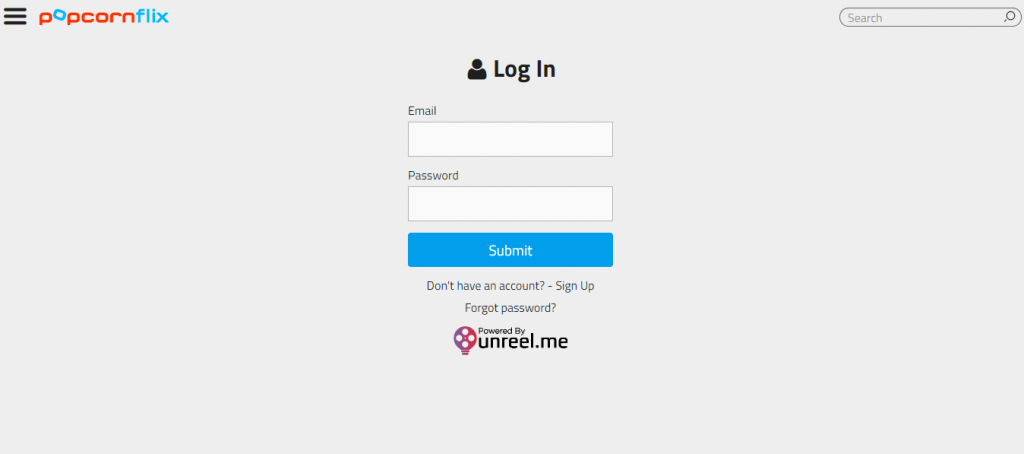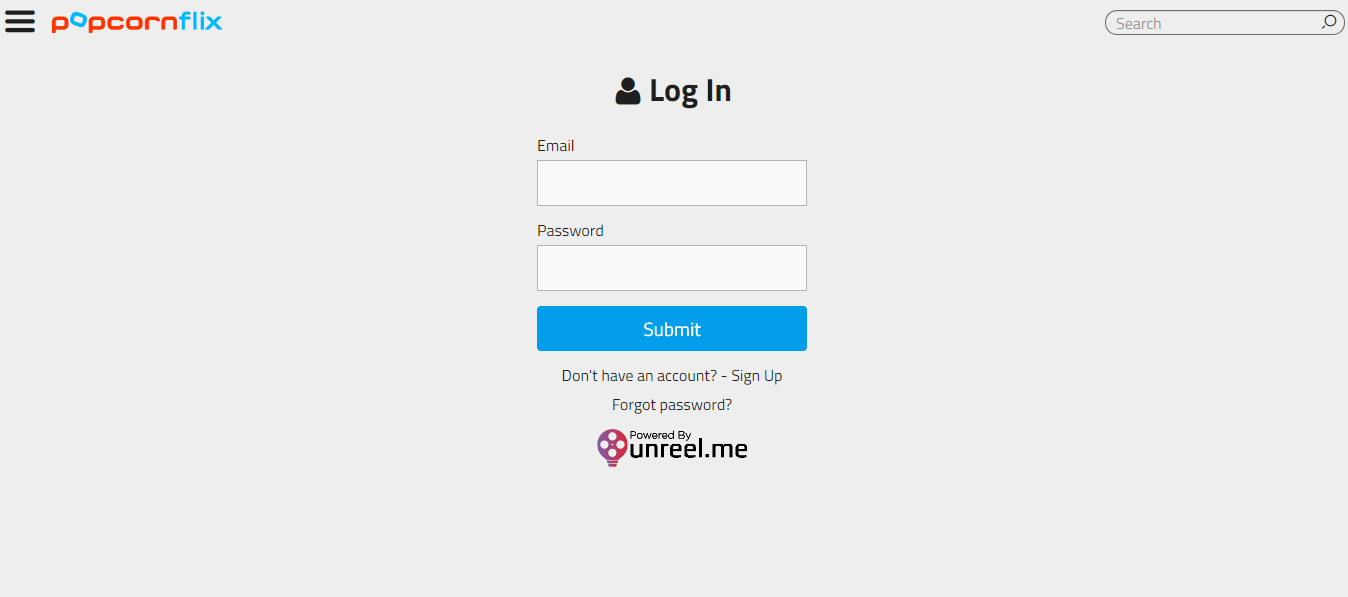 How to Chromecast Popcornflix?
Popcornflix supports casting contents to a smart TV effortlessly. The cast feature is built-in within the Popcornflix app. On the other side, those using it on the web can screencast the videos to smart TV with the latest Chrome browser.
It is a quite useful feature for those who don't have enough of device space to download Popcornflix. Just by clicking the cast icon will show the entire phone/PC screen to the Chromecast TV. Make sure you have connected phone/PC and Chromecast enabled TV to the same Wi-Fi network.
(1) Open Popcornflix app on Android/iOS device.
(2) Click on the Cast icon from the top-right corner.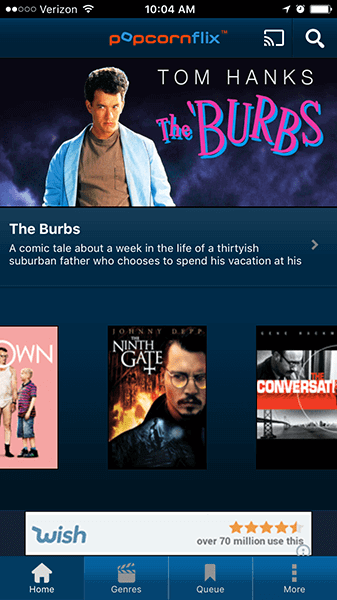 (3) Choose the Chromecast TV name when Popcornflix shows the devices connected to the same Wi-Fi.
(4) Click on any movie or TV show to start playing on your phone. The same content will be shown on TV.
Note: If you are about to cast Popcornflix contents from PC to TV, then go to the official web page of Popcornflix. Right-click on the screen to select Cast option. On the sources tab, select the Chromecast TV name and under Sources drop-down, click Cast Tab. Your PC screen will be shown on TV.
Popcornflix Kids
Finding specific genres of movies for kids is made simpler with Popcornflix Kids. Its interface looks more or less similar to Popcornflix. However, you will find only the contents related to kids. The categories included with Popcornflix Kids include Cartoons, Fairy Tales, Pop Junior, etc. It is available as an application for Android, iOS, Amazon, web, etc.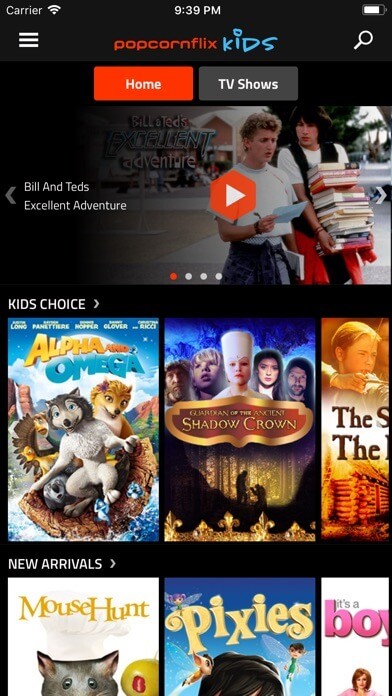 How Popcornflix makes money?
Although Popcornflix is a free-to-use streaming app, it still comes with shorter ads. With this, it makes money to further add movies and other titles. The ads in Popcornflix will occur while streaming movies and TV shows but for a limited time. Mostly, you will get a 15 to 20 seconds ad. An ad will be displayed at the beginning of any movie and the number of ads depends on the length of the movie.
As like TV watching, you need not sit for several minutes to get back to your favorite movies or TV shows. This is an advantage for both the consumers as well as the provider. The users can stream movies for free while the Popcornflix provider will get some money with the ads.
Our Opinion
If you don't want to spend too much to stream your favorite contents, then Popcornflix is the right choice. It is the large independent movie distributor and you will be able to stay up-to-date with every other title. Since it offers only shorter ads, you will not face any buffering issues as well.
Frequently Asked Question
Is there a way to change Popcornflix video quality?
No. It has no such option to change the video quality or resolution while streaming it.
What are Popcornflix Alternatives?
If you aren't satisfied with Popcornflix features, then choose any of its better alternatives like YouTube, Tubi, SnagFilms, Watch Documentary, Free Movies Cinema, etc.
What's special about Popcornflix?
The video player option on this streaming service is unique as it lets the user create gifs from the video. Furthermore, it supports adding comments to a particular portion of the video which others can read. All these require creating an account with Popcornflix.
If you have any queries or feedback, let us know in the comment section below. Follow us on Facebook and Twitter for more updates.