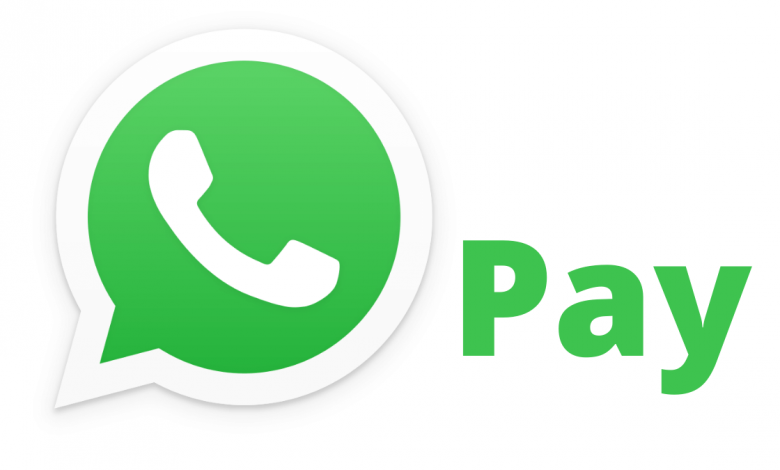 WhatsApp is an online messaging platform that you can use to send text messages, make video calls, share videos, files, images, and much more. It also allows you to transfer money with a built-in feature called WhatsApp Pay. Like Google Play, WhatsApp Payments operates through the Unified Payment Interface (UPI). But, you can send money only to the people who have UPI ID and are registered for WhatsApp Payments.
The feature is available for Android and iOS users. Update your WhatsApp to the latest version if you can't view the currency button right next to the attachments button in the chat's text box.
Note – Currently, WhatsApp Pay is only available in countries like India and Brazil. The feature is expected to roll out in other countries very soon.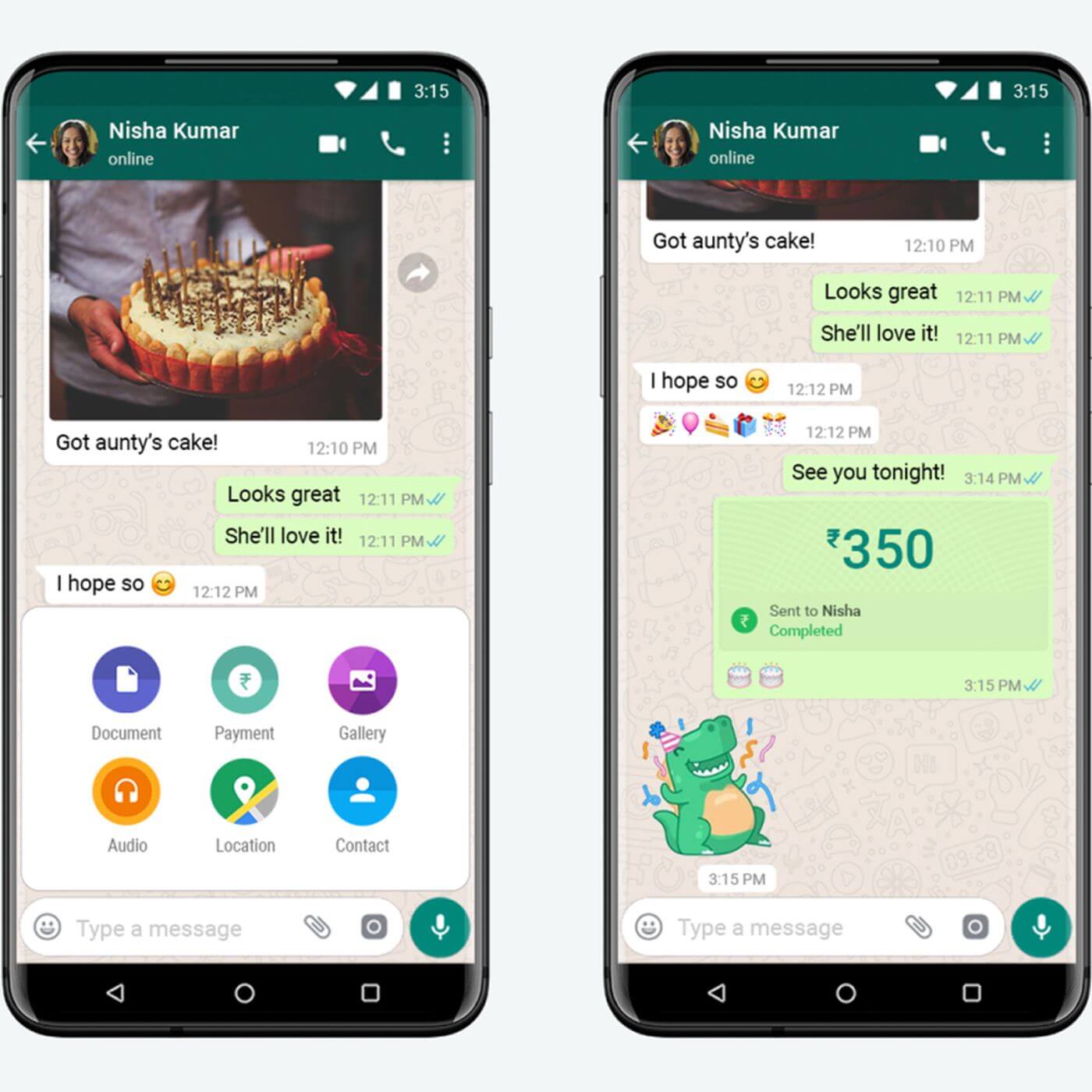 How to Set Up and Activate WhatsApp Payments
[1] Open the WhatsApp app on your iPhone or Android smartphone.
[2] Click the three-dot icon in the top-right corner of the app screen. If you're an iPhone user, click the Settings icon on the bottom right corner.
[3] Select the Payment option and click on Add Payment method option.
[4] Select Accept and Continue to get started.
[4] Select the bank account that you want to link with WhatsApp. On the other hand, ensure that the selected bank account is linked with the mobile number that you've used for WhatsApp.
[5] Tap Verify via SMS to authenticate your bank account.
[6] Click Allow to verify the SIM card and tap Allow again to send texts to authenticate your account.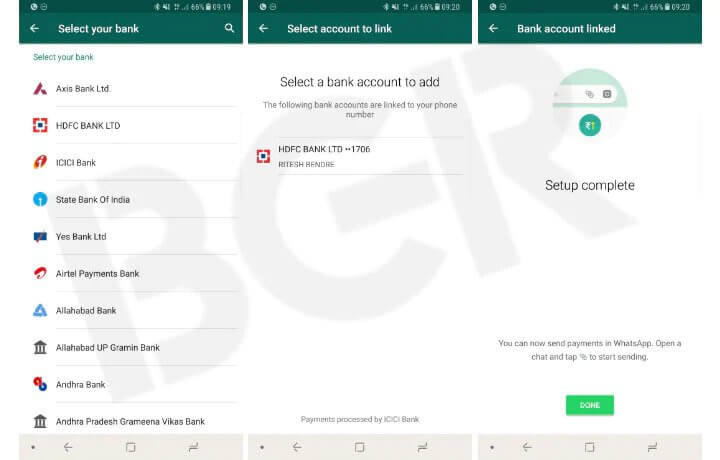 [7] After completing the verification process, you need to set up a UPI PIN for making further payments.
[8] Once done, you will be able to send and receive payments via WhatsApp.
How to Send Money Through WhatsApp
[1] Open the WhatsApp app and select the person to whom you want to send money.
Note – The selected person must have registered for WhatsApp Payments to receive money.
[2] Open the chat screen of that individual and click the Attachment icon.
[3] Select the Payment option.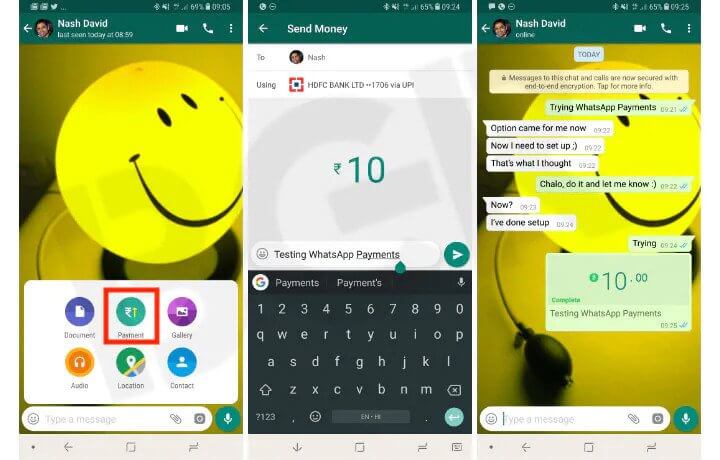 [4] Enter the amount you want to send on the provided space and click Send. You can also add a note for the amount entered.
[5] Enter your UPI PIN to confirm the process. Once your UPI PIN is verified, your money will be transferred successfully and you will get a confirmation message.
How to Send Money Using QR Code on WhatsApp
[1] Open WhatsApp and click the More Options.
[2] Choose New Payments and select QR Code.
[3] Scan the receiver's QR code.
[4] Enter the amount you want to transfer and enter your UPI PIN to complete the payment.
How to Receive Money on WhatsApp
Once you set up WhatsApp Payments on your device, you will receive payments from the sender, like how sent messages payments to others.
Note – You can also send money to other UPI app users like PhonePe, Google Pay, etc by scanning the QR Code or entering the UPI Id.
How to Remove a Bank Account from WhatsApp Payments
[1] Go to Settings on WhatsApp.
[2] Select Payments and select the Bank Account that you want to remove.
[3] Tap on the Remove Bank Account option.
[4] Select Remove to confirm the process.
Frequently Asked Questions
1) What is the limit for WhatsApp Payments?
The maximum amount that can be transferred via WhatsApp is Rs.1 lakh/per day (India).
2) Are WhatsApp payments secure?
Yes. WhatsApp Pay is 100% secure to send and receive money.
3) Is it possible to add multiple accounts on WhatsApp payments?
Yes. One can multiple accounts to their WhatsApp Pay by navigating to Settings -> Payments -> Add New Payment method > select the bank account and complete the process.
Was this article helpful?