Xfinity Stream is a streaming application to watch plenty of Live TV channels on your Samsung Smart TV by simply logging in with the Xfinity ID and password. It provides access to stream all the available on-demand of Xfinity. You can get the ID from the Xfinity My Account app or Xfinity X1 TV Box.
Xfinity Stream App – Supported Samsung TVs
| Released Year | Required Software Version |
| --- | --- |
| 2018 | T-KTSNAKUC 1131.9 |
| 2018 | T-KTSUAKUC |
| 2018 | T-KTM2LAKUC 1131.9 |
| 2018 | T-KTM2AKUC 1131.9 |
| 2019 | All Models |
| 2020 | All Models |
| 2021 | All Models |
| 2022 | All Models |
Note – Earlier, Samsung TVs launched in 2017 supported the Xfinity Stream app. Now, the application has been discontinued on those models for certain reasons.
How to Install and Activate Xfinity Stream on Samsung Smart TV
If your Samsung TV is compatible, you can install the app directly from the Smart Hub.
(1) Turn on your Samsung Smart TV and connect it to the internet.
(2) Press the Smart Hub button on your remote control. It will take you to the Samsung Home screen.
(3) Select Apps.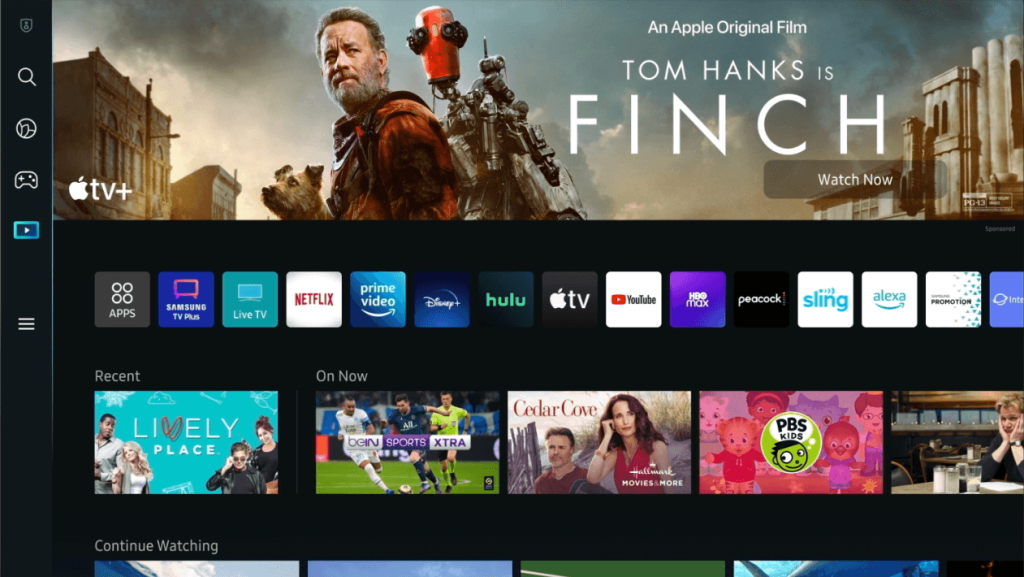 (4) Click on the search icon.
(5) Enter Xfinity Stream in the search bar using the screen keyboard.
(6) Select Done.
(7) Select the Xfinity Stream app from the search result and click the Download button. It will start the installation process.
(8) Once the installation is completed, select the Open button to launch the app on your TV.
(9) The Welcome to Xfinity stream screen will appear. Select the Get Started button.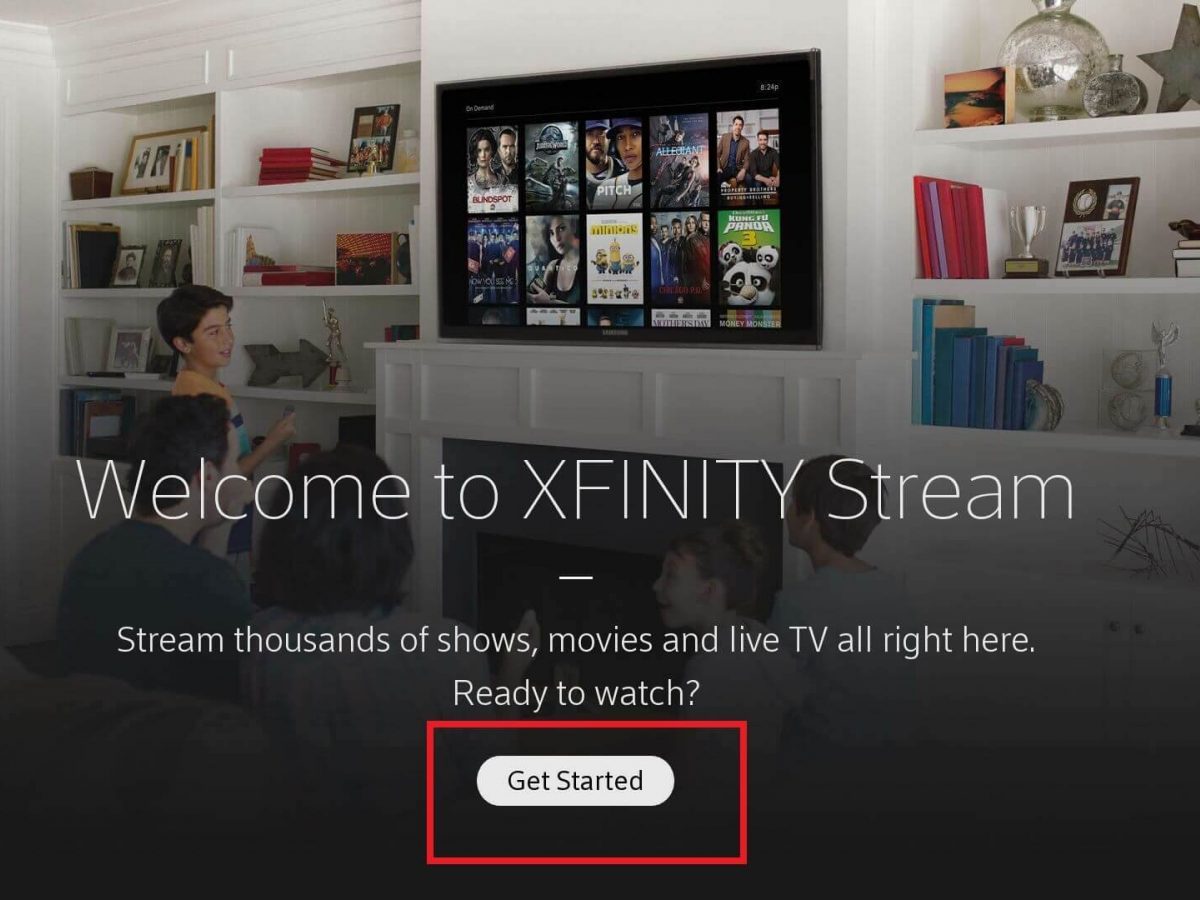 (10) An activation code will appear on the screen. Note it down.
(11) Now open the web browser on your smartphone or PC and visit https://www.xfinity.com/authorize on your mobile browser.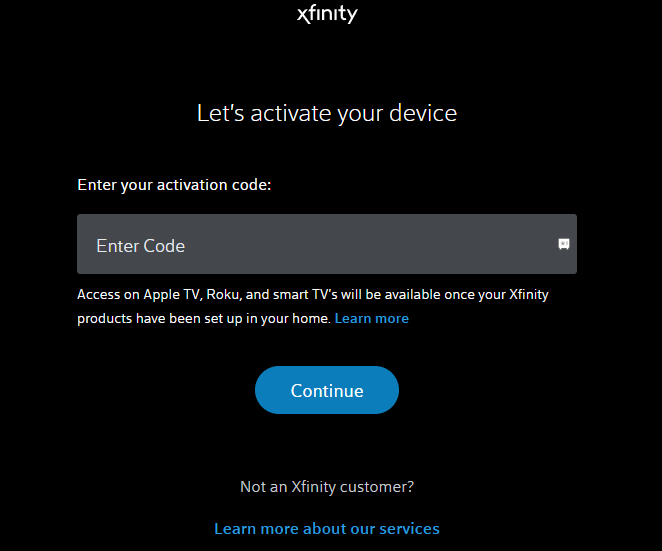 (12) Enter the Activation code and click continue.
(13) Enter your Xfinity Username and Password.
(14) Click Sign in and wait for a few seconds.
(15) After activating the app with your Xfinity account, you can stream the content on your Smart TV.
Xfinity Stream App Not Working on Samsung Smart TV
If you have issues with streaming Xfinity Stream on Samsung Smart TV, rectify it with a few basic troubleshooting solutions on your TV.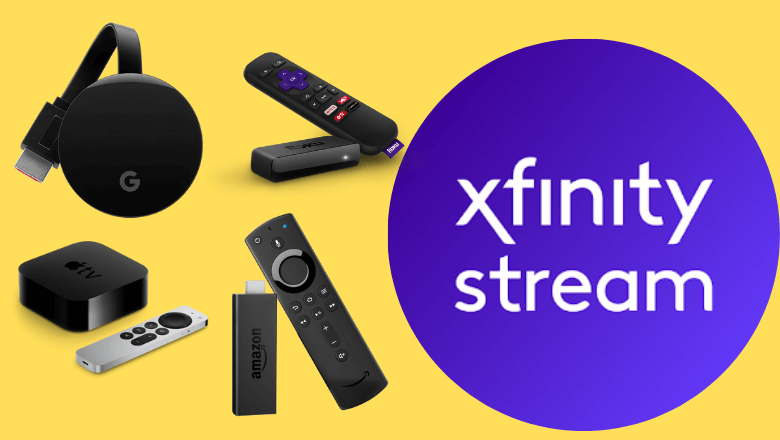 #1. First, ensure that your Samsung Smart TV is connected to a WiFi connection. A slow internet connection may fail to load the content on your TV. You can also use an ethernet cable for better connection speed.
#2. If you had a Samsung Smart TV released in 2017, the app would not work. The application works only on the 2018 & higher models.
#3. Open Smart Hub and check whether the Xfinity Stream application has received any updates. If there is an update, install it on your TV.
#4. Update the Samsung Smart TV firmware and try to use the Xfinity Stream app. If it fails to work, reset your Samsung TV and install the app again.
How to Watch Xfinity Stream on Samsung TV [Older Models]
If you have an incompatible Samsung Smart TV, use the external streaming devices to install the Xfinity Stream app natively. Devices like Firestick, Chromecast, Roku, and Apple TV are natively compatible with the Xfinity Stream app. You can use them on your Samsung Smart TV if it has a port for an HDMI connection.
Installation Guides:
Frequently Asked Questions
Can't find the Xfinity Stream app on Samsung Smart TV?
The only reason behind this issue could be using an incompatible Smart TV. Purchase the supported one or connect a streaming device to install the app.
Was this article helpful?