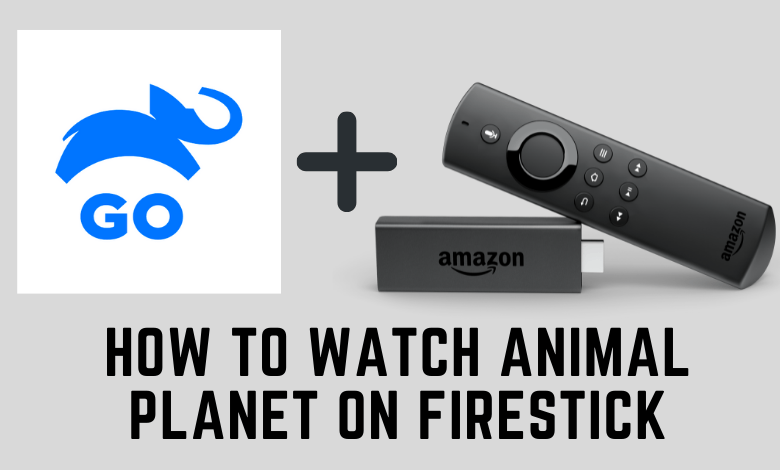 Animal Planet is a streaming service that allows watching live, full season, documentaries, and reality programs about wild and pet animals. It has a huge collection of both on-demand and Live TV content. Users with cable TV subscription can stream Animal Planet for free on a compatible device. It also allows you to stream the episodes as soon as they aired on TV. To stream Animal Planet content on your mobile and streaming devices, you need to install the Animal Planet Go app. Within the app, you can log in with the existing cable subscription credentials to stream the Animal Planet content. In that context, the following guide will show the steps to install and Animal Planet Go app on Amazon Firestick streaming devices.
How to Install and Stream Animal Planet on Firestick
[1] Turn on your Firestick and connect it to a stable internet connection.
[2] Click the Find tab on the home screen and choose the Search icon.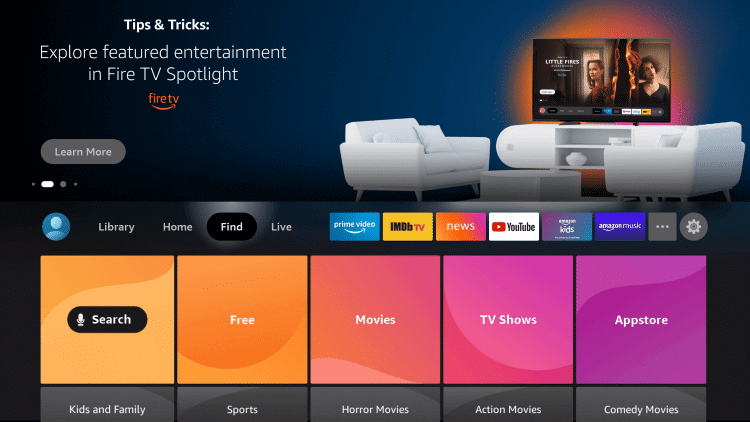 [3] Use the on-screen keyboard to search for the Animal Planet Go.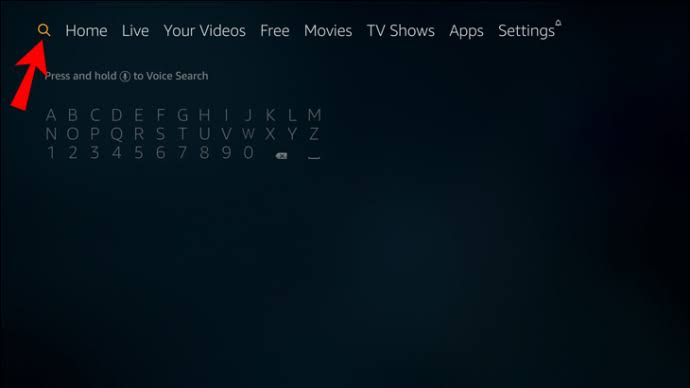 [4] Select the Animal Planet Go app by clicking its logo.
[5] Click the Get button on the next step to install the app.
[6] Once the app was installed, click Open to launch the app.
[7] Tap the Open button to launch the Animal Planet Go app on your device.
Alternative Way to Install Animal Planet Go
You can also install the Animal Planet app on the Firestick device from the Amazon site.
[1] Open the Google Chrome browser on your PC and visit the Amazon website.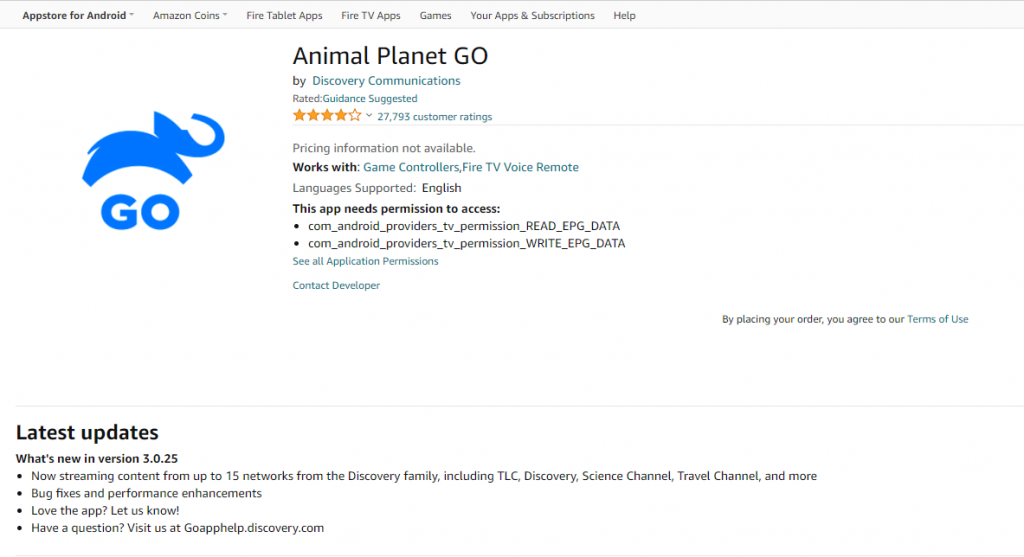 [2] Log in with the Amazon account that you configured on Firestick.
[3] In the search box, type Animal Planet Go and tap the Search icon.
[4] Select the app from the list.
[5] On the right-hand side, choose your Firestick device and click the Deliver option.
[6] Animal Planet app will be installed on your Firestick when you turned on.
How to Activate Animal Planet on Firestick
Upon installing the app, Animal Planet needs to be activated with the cable tv provider to stream the content.
Launch the Animal Planet app on your Firestick.
Note down the activation code displayed on the screen.
Visit the Animal Planet activation site on your mobile or PC browser.
Enter the activation code and then sign-in with your TV provider.
The Animal Planet will load automatically to display the content.
Using this, you can get access to all your favorite Animal Planet Channel anywhere and anytime. Along with the above method, you can also stream Animal Planet content using streaming services like Philo, YouTube TV, Hulu, and more.
Use the below comments section to mention the queries related to this guide. Also, follow our social media handles: Facebook and Twitter to read our guides instantly.