Key Highlights
Apple Music is now available on Roku TV/streaming devices.
You can even cast or AirPlay Apple Music to your Roku device from your smartphone or desktop.
Generally, Apple Music supports mostly on all Apple devices. Apart from Apple devices, it also supports Android, Smart TVs, Gaming Consoles, and streaming devices, such as Roku. In a recent update, Roku announced that Apple Music is available on the Roku TV/streaming device, and you can install it from the Roku Channel Store. To access unlimited features, you must subscribe to Apple Music premium plans. If you are a new user, you can sign up and get a free trial on Apple Music.
How to Stream Apple Music on Roku
[1] On your Roku TV/ streaming device, select Streaming Channels.
[2] Since Apple Music is a new entrant, you can find it in the Featured list. If not, go to the Search Channels option.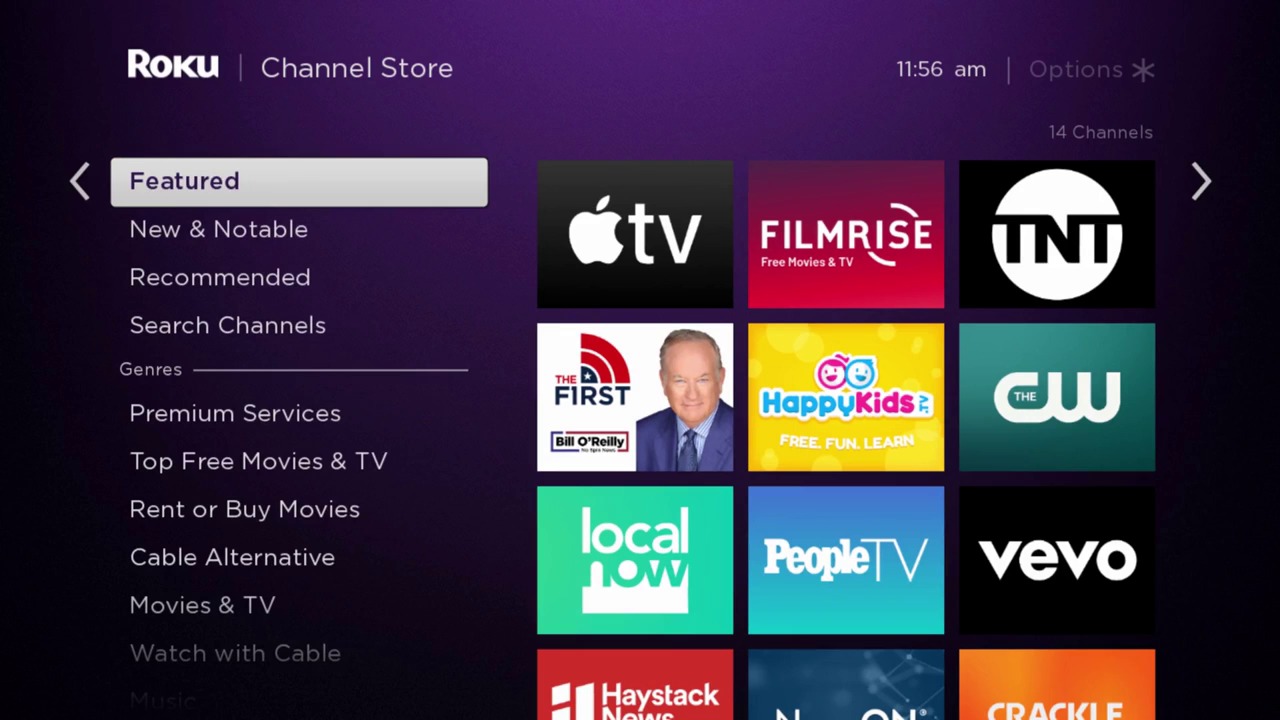 [3] The on-screen keyboard will appear on the right side. Type Apple Music and search for it.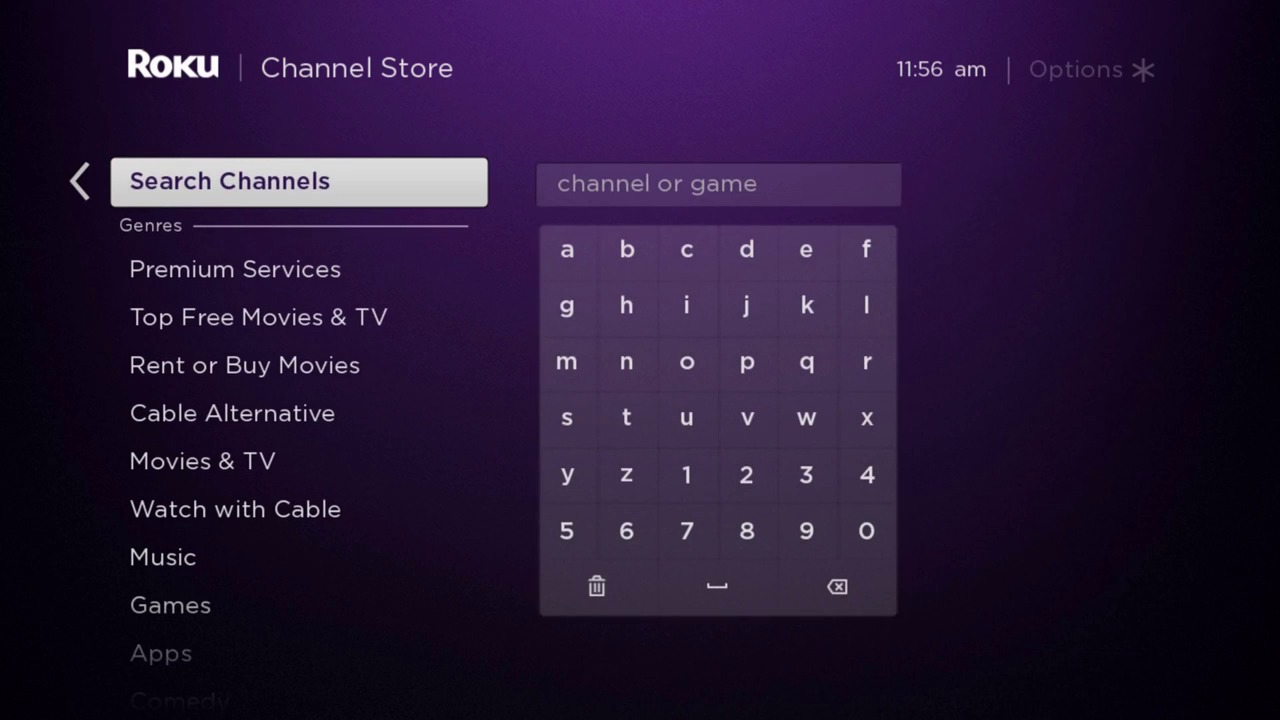 [4] Select the Apple Music app from the search results.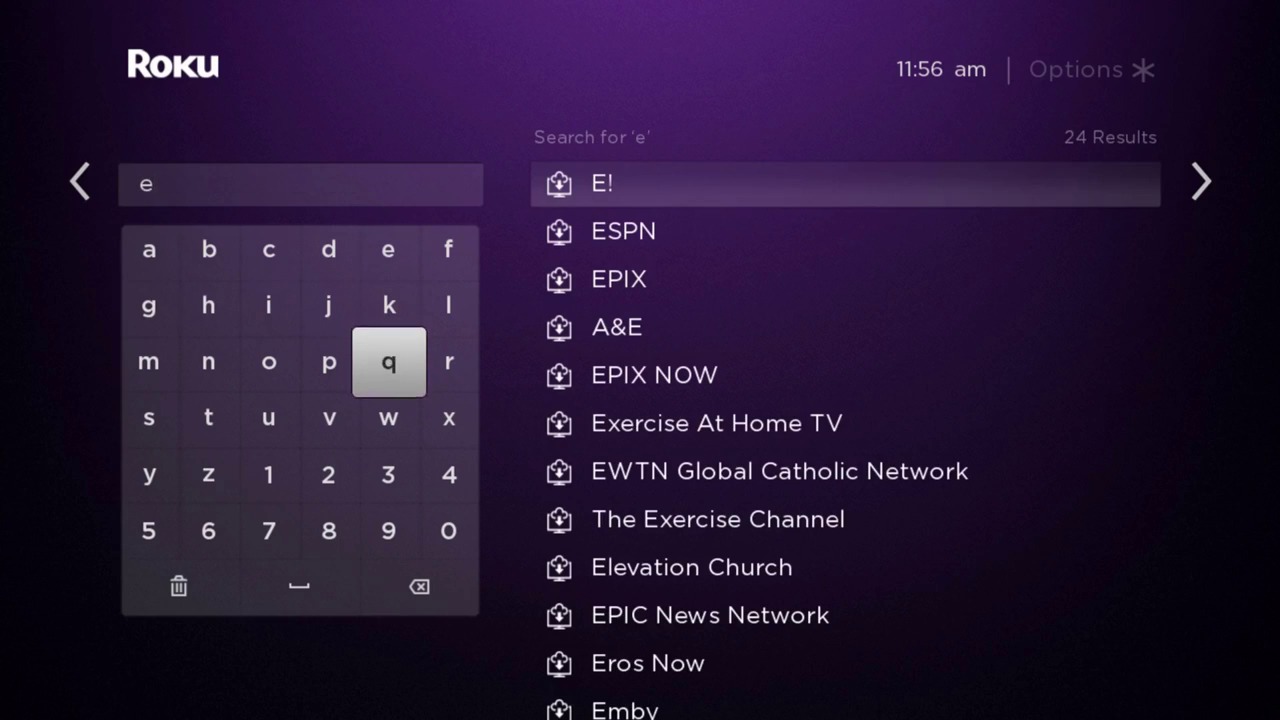 [5] Select Add Channel to install the Apple Music app.
[6] Then, tap the Go to Channel button to open the Apple Music app.
[7] As of now, there is no activation process needed. You can directly sign in with your Apple Music account and listen to your favorite songs.
Apple Music on Roku – Limitation
Apple Music is the finest music streaming platform with advanced features like Spatial Audio with Dolby Atmos, 4K Music Video, and more. But, not all these features are available for Roku streaming devices. The Apple Music app on your Roku device won't have Spatial Audio, Dynamic Head Tracking, and DJ mixes. We can expect these features in the Apple Music app in future updates.
Alternate Ways: Play Apple Music on Roku Using Music Converter
You have to remove DRM and convert Apple Music to the audio format supported by Roku. And then, you can stream them to Roku.
[1] Open the Apple Music Converter app on your PC or desktop. If you haven't installed it before, get it from the Apple Music converter website.
[2] Tap the +Add option to import the downloaded Apple Music files.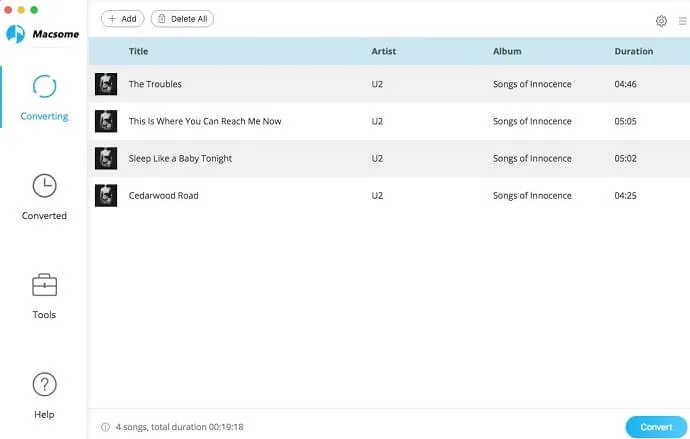 [3] Click the Output Format and select MP3.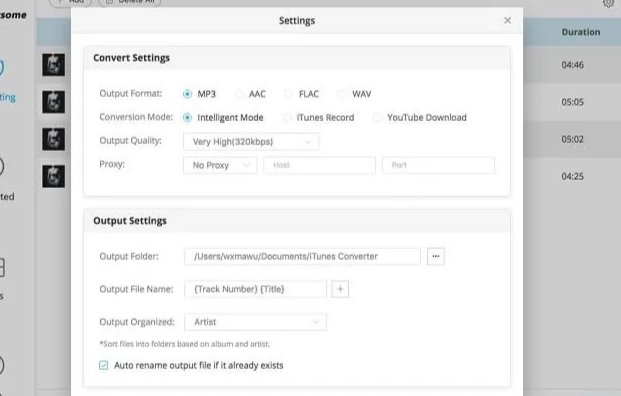 [4] Click the Convert button to start converting your Apple Music to MP3.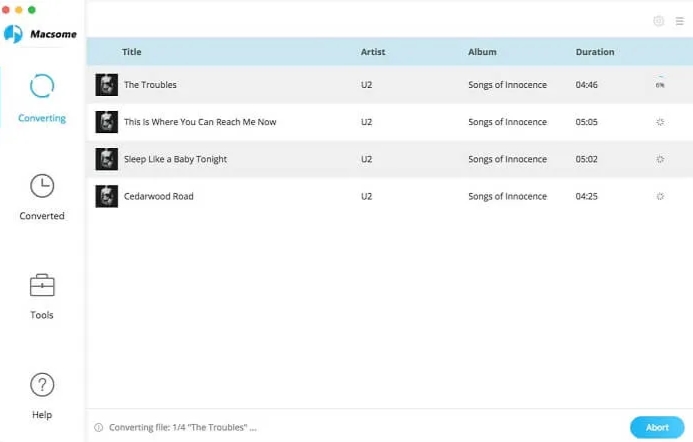 [5] Now, you can copy the converted music files to a USB drive from your Windows or Mac PC.
[6] Connect your USB drive to your Roku media player's USB port.
[7] Turn on your device and launch the Roku Media Player. From the media formats, choose the Audio tile.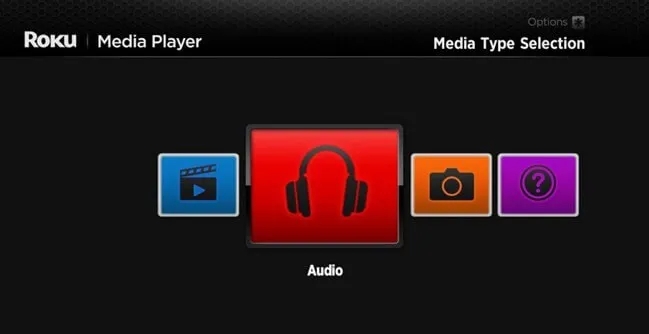 [8] Choose the Apple Music tracks from the USB drive that you want to play.
How to Screen Mirror Apple Music on Roku
Along with the above-mentioned method, you could also play Apple Music by screen mirroring your Android, iPhone, and Computer. Before jumping into the steps, you should set screen mirroring mode on Roku to Always allow and connect both devices to the same WiFi connection.
Android
[1] Install the Apple Music app from the Play Store.
[2] Launch the Apple Music app and log in using your subscribed Apple ID.
[3] Then, install the Mirror for Roku app on your smartphone and Roku device.
[4] Open the Mirror for Roku on both devices and pair it up.
[5] Now, stream any music content from the Apple Music app and it will appear on the Roku TV.
Windows
[1] Visit music.apple.com on your PC browser and log in with your Apple ID.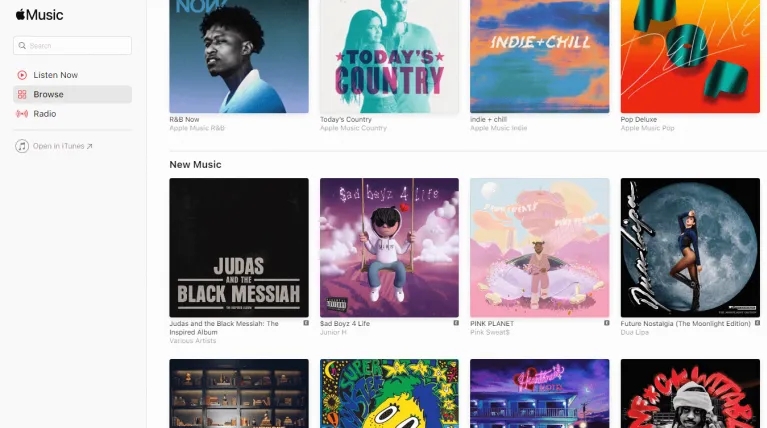 [2] Press Windows + P on your keyboard to open the Project tab.
[3] From that, choose Connect to a wireless display.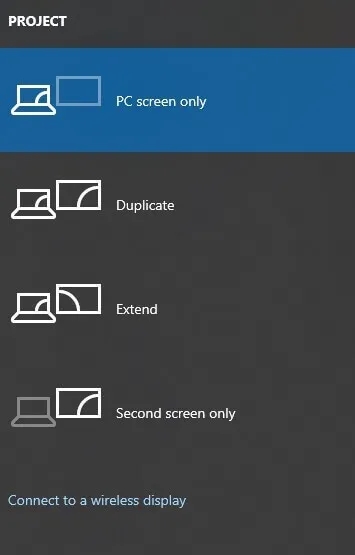 [4] From the Connect tab, select your Roku device.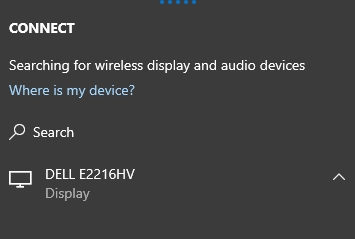 [5] Now, play your favorite music and listen to it on your Roku device.
iPhone/iPad
[1] Install Mirror for Roku from the App Store.
[2] Add Mirror for Roku app on your streaming device.
[3] Open Mirror for Roku app on your iOS device.
[4] Select your Roku device.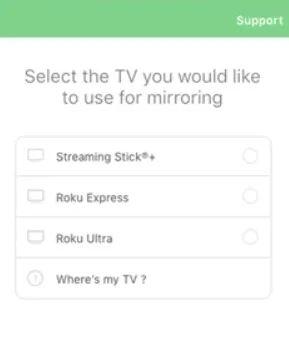 [5] Allow permission for mirroring and click on the Start Mirroring icon.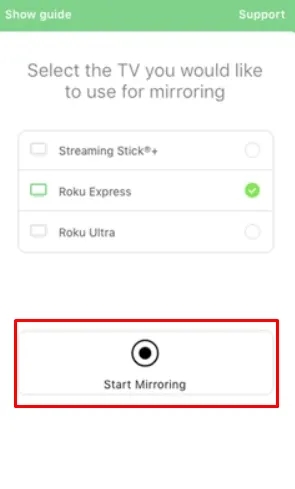 [6] Select Start Broadcast.
[7] Launch Apple Music on your iOS device and log in with your Apple ID.
[8] Select and play your favorite music and listen to it on your Roku device.
How to AirPlay Apple Music on Roku
First, enable AirPlay on Roku. Also, note that the latest Roku models like Roku Ultra, Roku Streaming Stick+, Roku Streambar, Roku Premiere, and Roku Smart Soundbar will support AirPlay. Like screen mirror, connect your Apple device and Roku device to the same network.
iPhone/iPad
[1] Open the Apple Music app on your iPhone.
[2] Play the desired music you like to listen to.
[3] Tap the AirPlay icon at the bottom.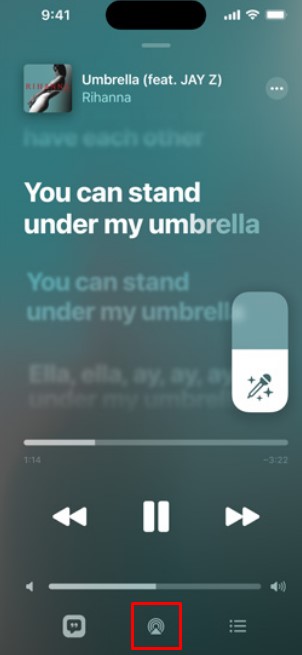 [4] Choose your Roku device from the list of nearby devices.
[5] Once connected, the music will start playing on your Roku.
Mac
[1] Launch the Apple Music app on your Mac.
[2] Play the song and click the AirPlay icon.

[3] Click the Roku device from the available devices.
Finally, the music plays on the device once it is paired.
How to Fix Apple Music Not Working on Roku
Apple Music might not work fine under certain circumstances on the streaming device due to connectivity issues, etc. Therefore to resolve, you must perform the troubleshooting steps to fix the issue.
1. Check the internet speed of the WiFi to which your Roku has connected. If it is slow, you can't be able to stream the music.
2. Check the connectivity. If your Roku or other devices (mobile/desktop) is connected to a different network, you can't mirror or AirPlay the music.
3. Restart Apple Music if the app gets stuck while playing songs.
4. Restart Roku to fix temporary issues.
5. Update Roku and Apple Music to the latest version if it has compatible issues.
These are the possible ways to stream Apple Music on your Roku streaming device and enjoy unlimited songs with high audio quality on your big screen.
Was this article helpful?