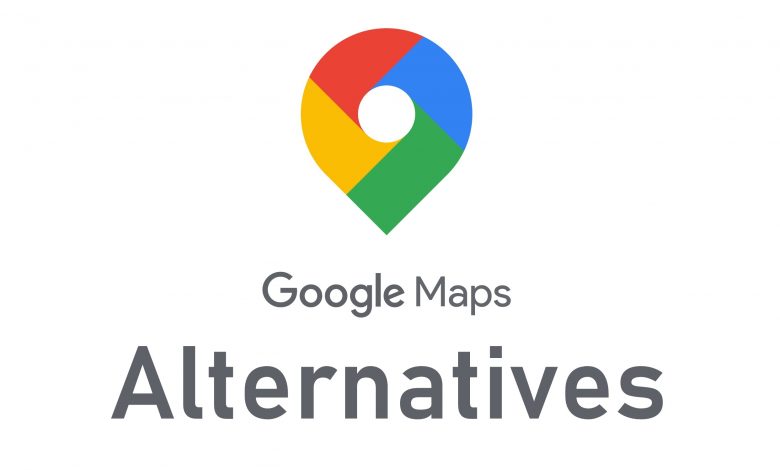 Finding direction as well as sharing the location has been made simple and easy with mapping services. Google Maps is the most favorite option by a large number of people around the world. It has given a whole new way of navigating and exploring places like a pro. Google Maps uses your device GPS and provides real-time updates like traffic, road closures, public transport info, etc. Nevertheless it has failed to provide the best routes in what parts of the world you are in. Having said all these features doesn't mean Google Maps is the only option to explore and navigate places. If you have got any reason to stop using Google Maps, then there are lots of mapping apps available. You can try any of them instead of Google Maps on your device. Check out the best Google Maps alternatives from the section below.
Google Maps Alternatives
You can use any of the mapping apps instead of Google Maps.
Waze
Get to know the roads better with the Waze app. It works more or less similar to Google Maps and is a handy option to find the best route. With Waze, you will get real-time alerts about traffic, police, construction, and other hazards. Speedometer will notify you whenever you reach the speed limit. So, the user will be able to avoid tickets and drive safer. It will change the route instantly to help you avoid traffic and thereby saves your time. Get to know the time you will reach your destination better with the ETA based which is based on live traffic data. Waze will find you the cheapest gas on your route and helps you pay less. It supports listening to music, podcasts, and more. Waze is one of the best GPS apps on Android devices.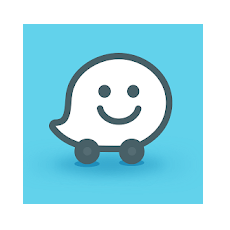 MapQuest
Turn on your GPS and move where you want to go with MapQuest. It is one of the best Google Maps alternatives to navigate to anyplace. With up-to-date satellite maps and imagery, you can reach your destination with ease. Get real-time traffic updates and take the fastest route. It's live traffic cameras will let you view the traffic conditions just before you hit the road. MapQuest provides the most optimized direction and thus helps in saving your time and cost. Use Favorites to save the locations you visit the most to reach there easily. The most advantage of using MapQuest is it supports multi-point routes unlike Maps. So, you can include more than one destination. Besides getting directions, MapQuest will help you search nearby points, hotel deals, discover new places, local weather, etc.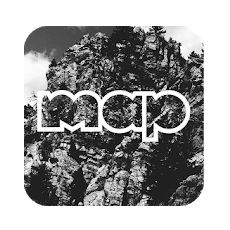 Citymapper
Find the best route while you travel with the Citymapper app. It is an urban transit app that is easy-to-use and finds the location. The trip-planner of Citymapper is a combination of all types of transport modes. So, you will be able to find the fastest route for bus, train, bike, cab, subway, etc. Users can check the nearby departures of bus and train times in real-time. It notifies the user with delays and disruptions. Citymapper shows step-by-step directions with live bus times and alerts you with an alarm. It supports real-time bike and car share. Citymapper is a multi-modal map app to supports offline maps for select transits.
It is available for free and it's in-app purchase starts at $29.99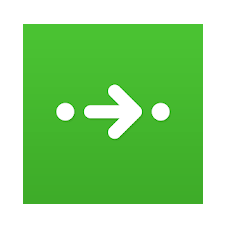 MAPS.ME
An ultimate navigation app worth using instead of Google Maps includes MAPS.ME. It is one of the very few maps app to work entirely offline. MAPS.ME is perfect to map your route while walking, driving, and cycling in any part of the world. It has travel guides and thus helps to save your time with planning trips. So, with the ready-to-go travel guide, you will never miss any interesting places. MAPS.ME will turn your ordinary travel into a perfect journey that are through city travel, car trips, and any outdoor activity. It provides up-to-date directions for POIs, hiking, etc., that are missed on other map apps. Use bookmarks to save your favorite locations and share them with friends.
It is available for free while it's in-app purchase starts at $0.99
MAPS.ME is available on Android, iOS, and BlackBerry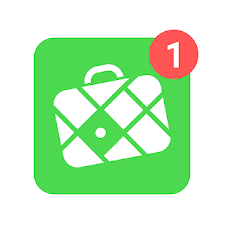 OsmAnd
Navigate to your desired location easily with OsmAnd as Google Maps alternative. It is an offline navigation app to use while on a walk or traveling through a car, bike, and bicycle. Get along the way with turn-by-turn voice guidance. OsmAnd will automatically reroute when you deviate from the real-track. It provides lane guidance, estimated time of arrival, sharing your location, and more. Users can ask OsmAnd to shows the speed limit and get alerts when you exceed it. OsmAnd even shows multiple cycling routes, hiking, and walking paths, pedestrian navigation mode, etc. It will show information about sea objects along with a contour map of sea depth.
It is free to use and its in-app purchase costs $1.99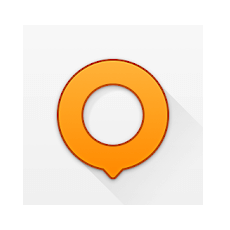 Sygic Maps
Yet another most download GPS navigation and map apps include Sygic Maps. It is trusted by more than 200 million and can be included as one among the Google Maps alternatives. Its map database in this app are updated multiple times every year to give you the best possible routes. It supports navigating anywhere as it works as an offline map. Get precise directions hands free with voice-guided GPS navigation. Sygic Maps introduces you to millions of interesting POI. It guides users even in unfamiliar territories with ease. Provides speed limit warnings with current speed limit along with upcoming speed limit changes. It shows parking place suggestions, fuel at the best price, and more in real-time.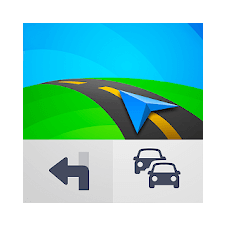 HERE WeGo
City navigation is easy with HERE WeGo. It is one of the best GPS apps on the iPhone. With this tool, users will be able to find detailed routes, information about different ways, etc. It gives recommendations for the ways and you can compare and choose the best route. HERE WeGo provides smarter planning just before the start of the journey. It even provides the public transport ticket fare, cab fare, and traffic delays. With turn-by-turn voice guidelines, driving on the road is stress-free. It has offline maps for 100 countries like the US, UK, France, Germany, Spain, Italy, and more.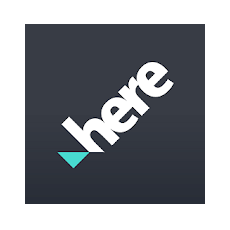 Navmii
Get information about traffic and road in real-time with Navmii. It is one of the Google Maps alternatives that work with GPS and not internet. Drivers can get real-voice guided navigation for each turn, streets, and more. It supports both online and offline address search. So, the users can track the destination with ease. Navmii shows fast routing as well as reroutes automatically. Users can search for placed using city name, street name, point of interest, or postcode. It lets you watch your speed accurately and the user can adjust the speed limit efficiently. With Navmii, you don't have to deal with traffic as it will find you the best route.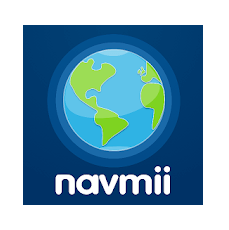 Scout GPS Maps
Navigating as well as chatting with people is made possible under-one-roof with Scout GPS Maps. It is a social navigation app to use it, friends, to plan to meet up. With this tool, anyone can discover new places with tips and reviews about the place by trusted persons. It will give you a turn-by-turn direction just before you start navigating to the destination. Scout GPS Maps lets you pick a route and share ETA with one or more contacts. Use the voice chat within the app to chat over text message with your meet up group. It will give you notifications when in less traffic to reach the destination quickly. You can save your customized route preferences and get personalized commute departure alerts.
Access it for free or buy in-app purchases starting at $4.99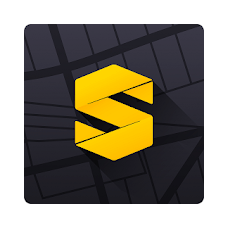 Other Google Maps Alternatives
Other Google Map replacements worth trying are as follows.
Our Opinion
You may find Google Maps stopped working unfortunately or unable to access it due to geo-restrictions. Some of you may still miss the multi-stop navigation feature on Maps. For whatever reason, it's time to try something other than Maps while traveling or navigating. You may try choosing from the top Google Maps alternatives that will help you out better with the directions.
What's your choice of Google Maps alternative? Share it as comments below. Get to know the latest article updates by following our Facebook and Twitter pages.
Was this article helpful?