Streaming devices are so affordable now and are available in plenty. The competition has made it difficult for consumers to choose the right product. Among them, the Amazon Firestick and Google Chromecast are the products from two big giants with unique features and abilities. Let us take these two into comparison today and find out which one suits you with an in-depth review of both of these devices.
The media players are devices which allows you to stream media contents on your TV over the internet. By simply connecting these to your TV's HDMI port, you can instantly stream or cast anything to your TV from your phone. All you need is an uninterpreted internet connection to work. You can stream all kind of movies, live TV channels, on-demand videos on your streaming devices by installing apps on it. It is possessed with internal storage to store your data, applications and also comes with remote for easy navigation.
Difference between Amazon Firestick and Google Chromecast
Both devices are built in different designs and work differently. Firestick is a streaming stick whereas Chromecast is a casting device.
Amazon Firestick is the tiny gadget that plugs into the HDMI port on your TV. It is developed by Amazon. You need to connect it to the internet to use. If you are an Amazon Prime member you can enjoy all the prime video contents on your firestick.
Chromecast is a small dongle which is connected to HDMI port on your TV. You need to connect your Chromecast and your TV with the same WiFi network to access the Chromecast on your TV. The Chromecast is developed by Google.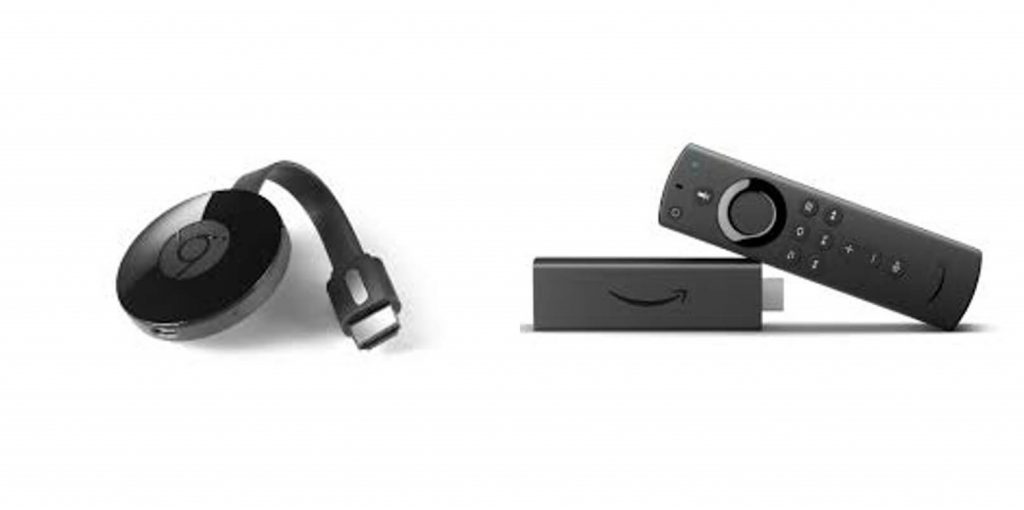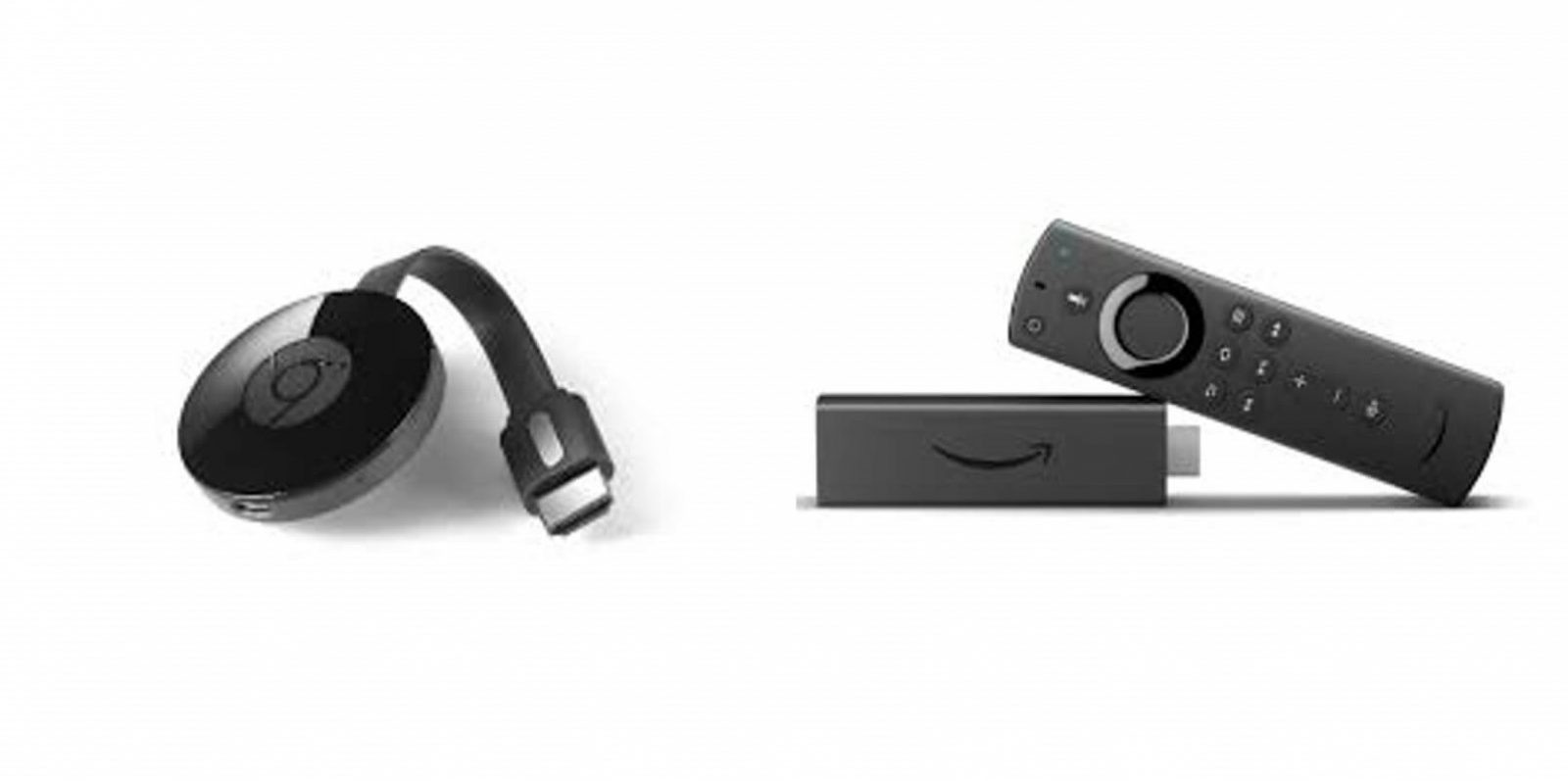 User Interface
Firestick is developed with a good user interface. All the recently installed apps appear on the top row of the home screen. All the categories like Movies, TV Shows, Apps, Settings are shown on the home screen for your instant access. Not only the frequently used apps, it also show the program titles which your watch recently.
The Chromecast doesn't need any registration to run. It shows all the casted titles on the home screen of Google home app on your smartphone (iOS / Android). You can control Chromecast navigation and selections like play or pause, forward, skip are controlled from your smartphone, computer or any other casting device.
Search
The Firestick is designed with a search tab, where you can search your titles directly by clicking on this search tab. Firestick comes with a remote, you may just press and hold on the microphone button to voice search contents using the Alexa voice assistant. You can use it to search any media titles, apps and also web contents.
Google Chromecast comes with both voice search and text search options but is done through a separate app. It is associated with Google Home app, and it doesn't require any additional apps or storage on your device. At first, you must connect your Chromecast and smartphone to the same WiFi network to use the Google Home app to control Chromecast. Casting with your Android and iOS device offers Google Search and Siri voice search. It functions faster than the Firestick search, but there are no separate search options like Firestick.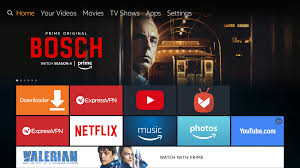 Playing Contents from Smartphones
You can play your smartphone contents on your Firestick connected TV. This feature is supported by Firestick with some difficulties. You can install any of the casting apps on Firestick to cast contents from your phone to TV. Firestick mirroring is possible but is not as easy as Chromecast.
Playing smartphone contents on your Chromecast connected TV is very simple, connect your Chromecast device and smartphone with the same WiFi and select the cast icon on the supported apps, then choose your Chromecast device and play all your titles on your TV. It is very simple and easy when compared to Firestick. You can also cast your entire phone screen or the PC screen to a TV using Chromecast easily.
Video and Audio Quality
In terms of video quality, both Firestick and Chromecast support all the HD formats like 720p and 1080p. The third-generation Chromecast doesn't support 4K Ultra HD and HDR formats. But the Chromecast Ultra which supports all the file formats including 4K UHD. Chromecast also supports Dolby version in addition to HDR.
Like Chromecast Ultra the Amazon Firestick 4K also supports High definition video and audio formats. Firestick 4K supports every HDR formats and gives better audio quality when it is connected to a Dolby support TV device.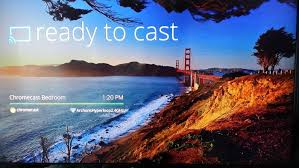 Value for Money
When it comes to cost, the Firestick offers Alexa voice search and its other functions. You can stream all your prime contents with the Firestick, and there is no additional charge for this. It also allows you to stream your mobile contents with certain restrictions.
In the case of Chromecast, it doesn't offer any search features like Alexa. You can use the google voice search and Siri by casting with android and iOS devices. When compared to Firestick, Chromecast is only beneficial to the users who buy movies from the Google Play Movies, as it does not allow you to cast the movies and other media contents from any streaming services. You can watch it only by installing apps on your device.
Apps and Services
Both Firestick and Chromecast support various apps and games. When we talking about Firestick it supports more than 400,000 apps and prime media contents. The main advantage of Firestick is you no need to install the streaming apps on your smartphones.
On the other hand, the Chromecast supports all the Google supported Apps which is more than 20000 apps and services. To watch your favourite videos on your TV screen using Chromecast you need to have the app on your smartphone to cast.
Both the platforms support some popular streaming services like YouTube, Netflix, Hotstar, Eros Now, Sony Live, Airtel Movies and many more. The Amazon Prime Video is not supported on Google Chromecast and the Google play movie and Play Music are not supported by Firestick.
Other Features
Amazon Firestick supports more apps under various categories like entertainment, productivity, lifestyle, news and exclusively supports many games. But in the case of Chromecast, it supports many apps under the TV & Movies category.
Chromecast functions well when it is used with the HDMI switcher. But the Firestick when connected to HDMI switcher does not show any contents.
Both the devices supported third-party streaming sources like Kodi. But in the case of Firestick, it not officially available and you have to side-load it. Another streaming source called Plex is supported on both the devices without any difficulties.
Moreover, both the devices has its own pros and cons and it is up to you to choose yours. Your choice may differ according to your plan and usage. If you are using mobiles and computers you may choose Google Chromecast to stream cast to TV. If you wish to watch various streaming services from third-party sources you may choose Firestick.
Which is your favourite device in 2019 & 2020 and why? Leave your thoughts about Fire Stick Vs Chromecast in the comments below. Follow us on Twitter and Facebook for more updates.
Was this article helpful?