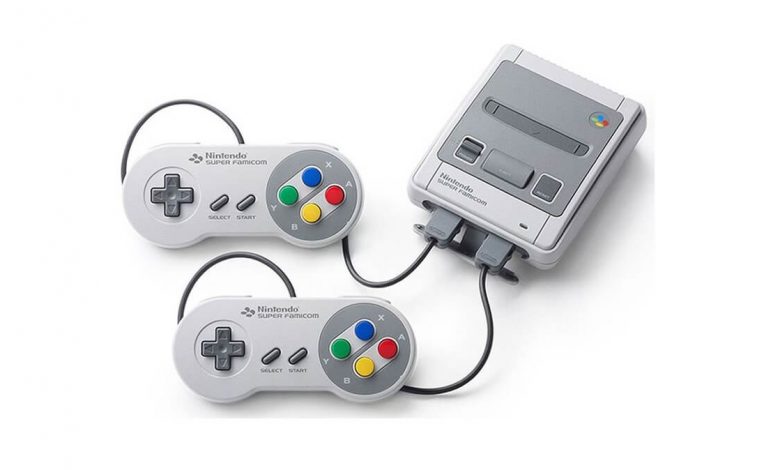 Over the years, lots of developments have taken place when it comes to video gaming. Every now and then, we get a new, addictive game title that can be played from a console. Over time, some of the games were not available to play without the support of an emulator. SNES (Super Nintendo Entertainment System) was the best selling 16-bit gaming console during the 90's. Super Nintendo is one among those video games that required SNES consoles. The Nintendo games available on it weren't available as soon as the production of the consoles were stopped. So, now the only way to play Donkey Kong, Super Mario, and more other classics requires a SNES emulator. The SNES emulators are available for Windows, Android and Mac. This article has listed the best SNES emulators for Windows PC in detail.
Best SNES Emulator for Windows
The top SNES emulators for Windows PC we recommend include,
IMPORTANT! Accessing Super Nintendo Games are legal through emulators. We recommend not to download ROM and ISO images of the game as it might lead to piracy issues. So, it is better to play only the games you own already or you have got from the CD or cartridge.
Techowns Tip: How to Play Android Games on PC using Emulators
RetroArch
Get RetroArch, a multi-system Super Nintendo emulator to play Super Nintendo games on PC. It is the best SNES emulator for Windows with Libretro emulation API. This API will let the developers transform the emulator into libretro cores and can be used on Libretro front end. RetroArch has a polished interface and thus the users can play a wide variety of classic games. It is an open-source emulator and has lots of controllers supports with advanced features like netplay, rewind, shaders, etc. RetroArch on Windows supports recording and streaming the gameplay on YouTube and Twitch.tv. In addition to SNES game, it supports Game Boy, Nintendo Wii, Sega Dreamcast, and more.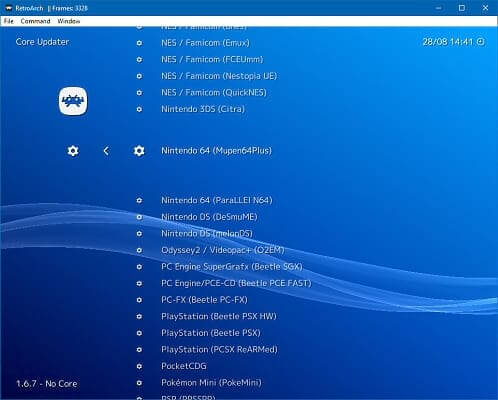 Other Platform Support: Android & Mac
higan
Play Super Nintendo games on Windows PC with the help of higan emulator. It is an open-source multi-system emulator formerly known as bsnes. higan emulates the original hardware accurately and offers the best of gaming experience than any other emulators. It is accessible from the low end as well as the older models of Windows PC's. With this, it lets the users play almost any Super Nintendo titles and is cycle-accurate. It supports 12 different consoles like Nintendo Famicom/Super Famicon, Game Boy/Color, Game Boy Advance, Sega, Bandai WonderSwan/Color, and more.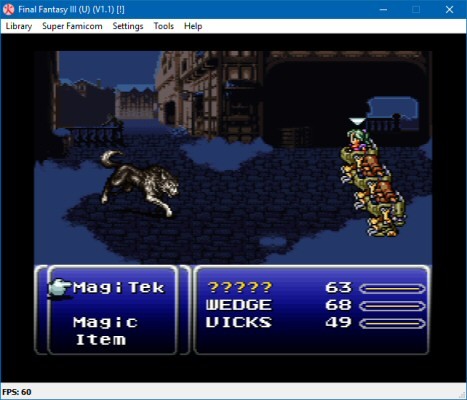 Other Platform Support: Mac & Linux
Snex9x
A never to miss Super Nintendo emulator for Windows PC is Snes9x. It is an excellent choice if your PC has low-end hardware that is not so fast. Snes9x on Windows is freeware, easy-to-use and it launches the game immediately as soon as after the extraction. It is one of the oldest SNES emulators to supports almost all of the SNES games. The interface of this emulator is simple and its ports are available for several systems. Other features of Snex9x includes better Output Image Processing graphics, recording, fast forward to speed up the games, save states, etc.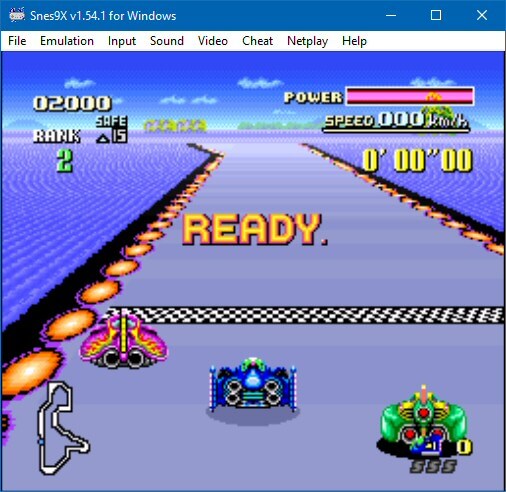 Other Platform Support: Nil
BizHawk
A multi-system emulator to play Super Nintendo on Windows PC includes BizHawk. Those Speedruns fans will find this emulator an interesting choice. With this emulator, you will be able to complete the gameplay at the fastest time. It is an open-source emulator designed for the Tool Assisted Speedruns (TAS) and it focuses on high accuracy. However, the emulator is easy-to-use for the casual gaming. It supports playing games released for other consoles like NES, Nintendo 64, Game Boy, Game Boy Color, Sega Saturn, Sega Genesis, and lots more.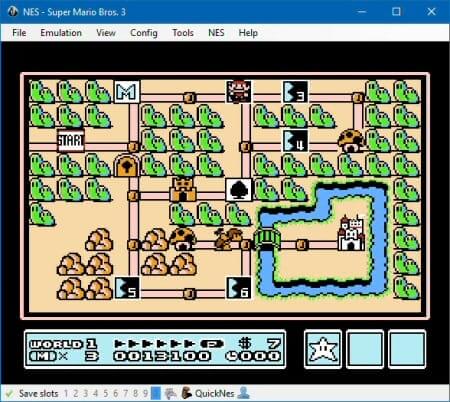 Other Platform Support: Nil
Nestopia UE
Yet another best SNES emulator to use on Windows PC includes Nestopia UE. It is more popular among the gaming community users. Nestopia UE is highly accurate and supports lots of advanced features. Its feature support includes netplay, cheat support, texture scaling, game-specific custom palettes, and more. Nestopia UE is a portable SNES emulator to be written on C++. It has a user-friendly interface and thus installing and running games takes no time.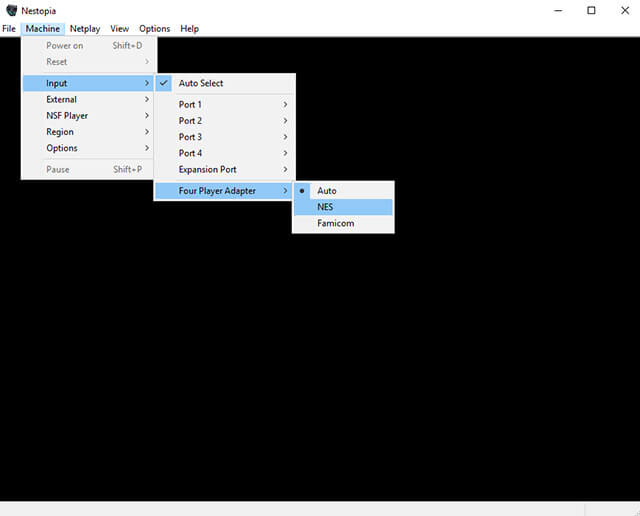 Other Platform Support: Mac & Linux
ZSNES emulator
The first of emulator to support a large number of Super Nintendo game is ZSNES. It is the most popular SNES emulator to feature easy-to-use interface. ZSNES on Windows PC lets you configure the gameplay settings based on the device hardware and display. So, you will get the best of gaming with this SNES emulator. Additionally, ZSNES SNES emulator supports notable features like saving states, using filters on video output, and more.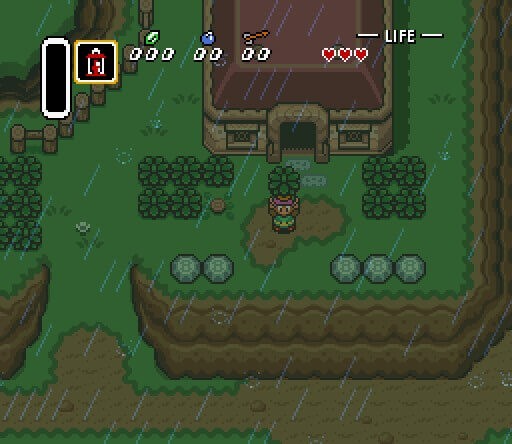 Other Platform Support: Linux
Our Opinion
In addition to playing, most of the emulators can be used for configuring purposes. They are not only robust but also cycle-accurate. So, it's your turn to choose any of the best SNES emulators for Windows we have listed here to play your favourite Super Nintendo games.
Hope the article has given you some learning regarding SNES Emulator for Windows. Get to know the latest tech-related article updates as a notification by following us on Twitter and Facebook.
Was this article helpful?