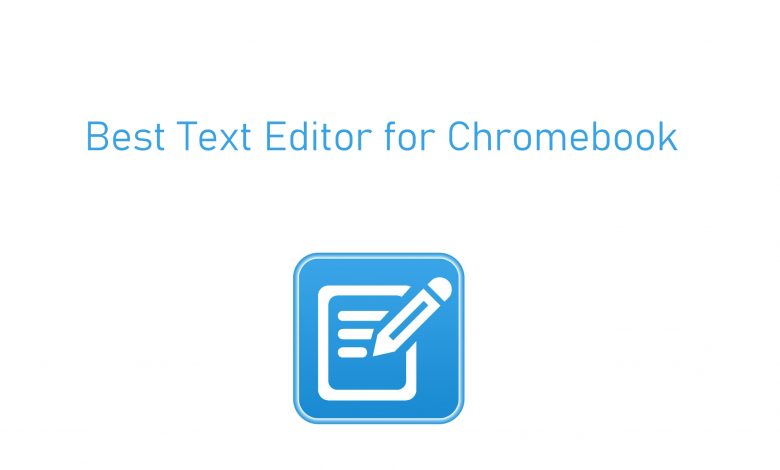 Google's Chromebook is used to perform a variety of task with the help of Chrome browser. It can perform more than browsing upon installing apps from the Chrome Store. The need for the text editors on Chromebook is more and is important to choose the right one. Whether you want to deal with coding or designing apps using different programming languages, text editor plays a vital role. After careful analysis, we have shortlisted the best text editors for Chromebook here in this article. Get into the section below to find out about the Best Text Editor for Chromebook in detail.
Best Text Editor for Chromebook
You may try any of the best text editors for Chromebook as given below.
Text
One of the most simple and best text editor for Chromebook is Text. It works at a faster rate and you can open multiple files all at once. Additionally, Text supports syntax highlighting and Chromebook users can use it as a replacement of notepad. Text is lightweight and it supports cloud-based storage. So, you can save the contents on Google Drive.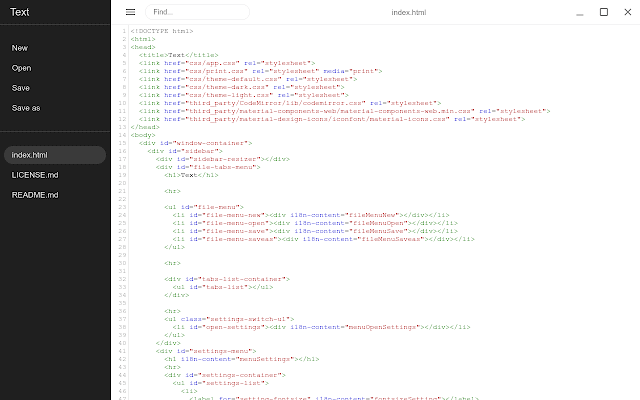 Text is most useful if you want to create text files of any type on Chromebook. It is a packaged app and thus it supports offline compatibility. It is powered by CodeMirror and provides a user-friendly experience.
Caret
Those who are in need of a professional level text editor for Chromebook can opt to Caret. It has fully featured web development editor and thus is a helpful tool for the developers. Caret supports syntax highlighting for different languages and standard themes from editors like XCode, Eclipse, etc. It supports opening folder and browse-able tree view. Caret is open source and licensed under GPLv2.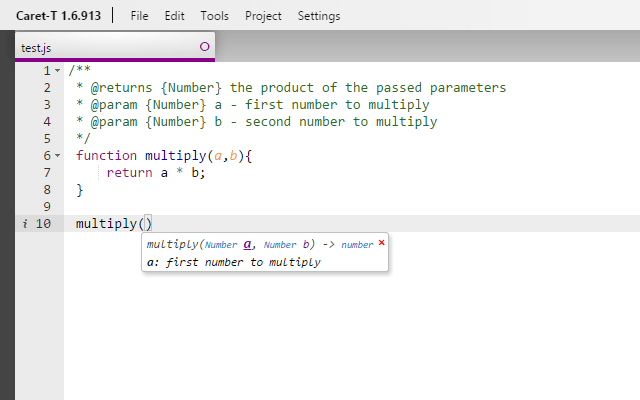 As Caret is a graphical text editor, it is designed on Sublime Text and thus can work without internet. It is one among the few text editors to support tabbed editing, hackable settings files on JSON format, restore open tabs, etc.
Writer
With Writer on Chromebook, you will get distraction-free editing. It works at a faster rate and saves all your writing automatically. The writer is a great text editor to focus on the drafts and work on it efficiently. The interface is designed to be minimal but has powerful features. You can write as much as you want and it saves unlimited documents of any length.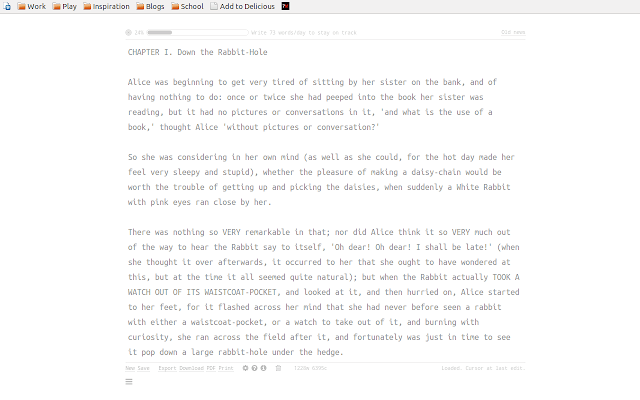 It stores all your writing online and will be available to use from anywhere. All your important contents will be safe and backed up automatically. It supports exporting as text or PDF files over cloud services like Google Docs, Dropbox, etc.
Google Docs
You may get access to Google Docs on Chromebook and use it as a text editor. It has almost all the tools that you need for writing a file in any size. With Google Docs, Chromebook users can seamlessly create and edit documents. Additionally, you can edit documents with friends and view what they type. The documents edited using Docs will be saved on Google Drive automatically. So, you can access the file from anywhere and any device.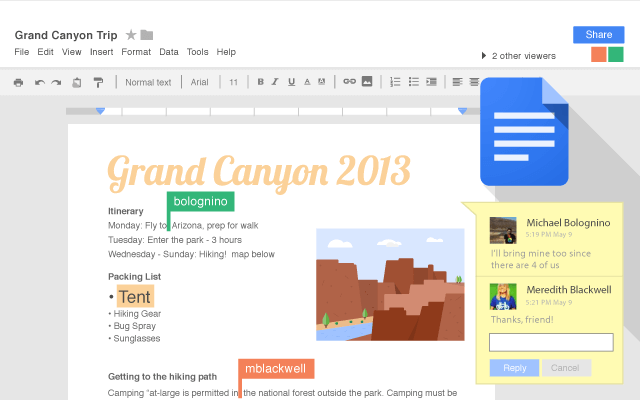 It is a useful tool when it comes to collaboration or teamwork. Google Docs supports importing as well as exporting files of any types. It is more or less similar to MS Word. The text editor supports working online and in offline mode.
Google Keep
If you aren't looking for the fully-featured text editor, then Google Keep is worth the try. With this tool, you can note down any contents that you find important. Despite the simple-to-interface, it offers great tools. Google Keep functions more or less like a scratchpad and it helps you save things you care about. You can add notes, photos, lists and share it with friends.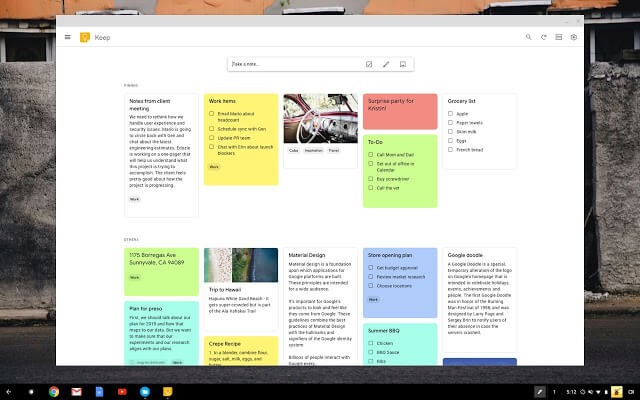 By sharing ideas, you can easily collaborate with others in real-time. Using Google Keep, you can also record a voice memo and it will be transcribed automatically. Chromebook users can take notes, add labels for additional details, and organize them for later retrieval.
WriteBox
One of the best text editors for Chromebook is Writebox and it provides distraction-free text editing. It is a minimalistic notepad to save all your editing locally. Currently, Writebox is works offline and it will save your editing works automatically. In precise, it will save each keystroke and gives you the backup of your work any time. It has a clutter-free workspace and works the best in class for those who don't deal much with coding.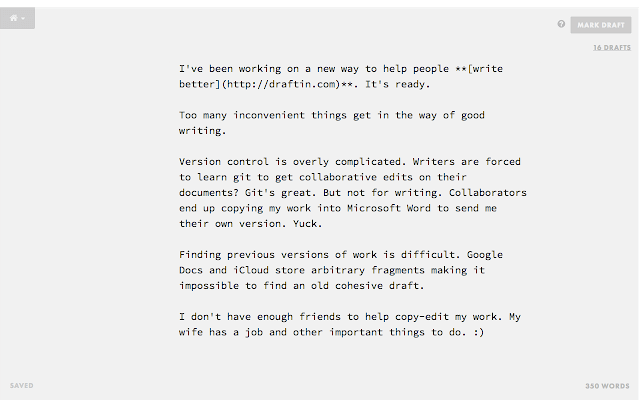 It is an entirely plain text editor and you will not have access to the advanced features. However, Writebox supports sync and all your documents will be available on Google Drive and Dropbox. So, you can open, edit and save files from the cloud space at any time.
Google Chrome
Besides browsing, Google Chrome can be used as a standard text editor on Chromebook. It has a built-in text editor support and all you need to do is to simply type copy-paste the following into the URL locator. (data:text/html, ) With this, you will get an editable page that looks similar to the TextEditor or Notepad.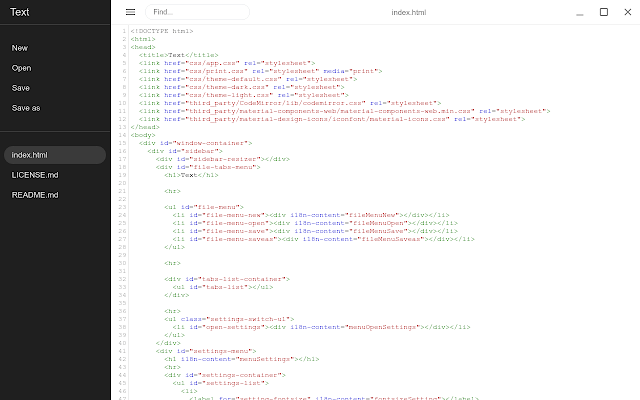 Create text files by using the work area and save the document as an HTML file by pressing Ctrl+S. If you aren't to deal with advanced coding, then Google Chrome is efficient to work using the standard features.
Techowns Tip: Best Text Editor for Ubuntu
Our Opinion
That's all. The best text editor for Chromebook listed over here are simple yet powerful. If you are dealing with coding and programming, then we recommend you to choose between the Text or Caret. Otherwise, all of them are best as they feature the tools that are mandatory for text editing. Also, most of the editors supports cloud sync feature and we have left the choice of choosing the right text editor to you.
Is there anyone text editors for Chromebook available? Then share it with us and let's include it after looking at its features. To find more related articles, you may visit our Facebook and Twitter page.
Was this article helpful?