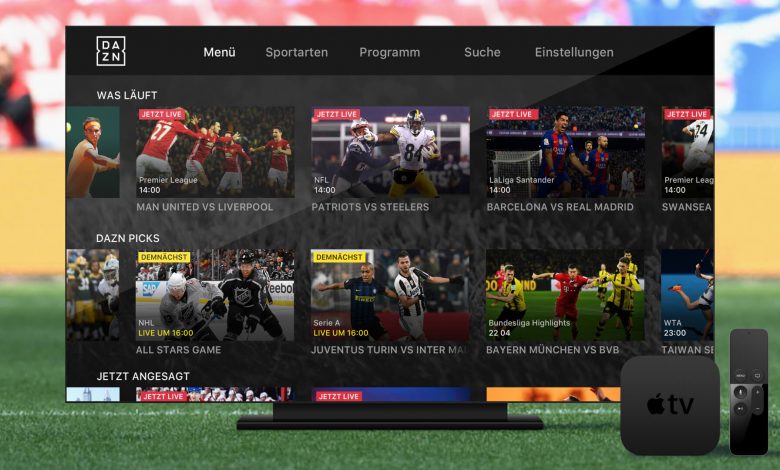 Do you want to stream NFL 2019/2020 season games? DAZN is the best place to catch all the action. The app provides access to stream Premier League, UEFA Champions League and UEFA Europa League games on supported devices. Apart from that, you can also stream live sporting events of Cricket, Tennis, Basketball and much more sports. The service is supported on all platforms and for every other device. Let's see how to install and watch DAZN on Apple TV streaming device.
The subscription of DAZN costs $20 per month. It also has an annual subscription pack which costs $150. If you're a new user, you will get free access for a month.
How to Watch DAZN on Apple TV
The best and easiest way to watch DAZN on Apple TV is by installing the standalone app. However, users with Apple TV 3rd generation and below, can't download the app due to the lack of App Store support. If you're an owner of Apple TV 4 and Apple TV 4K (fifth gen), go ahead and follow these steps.
Step 1: Launch your Apple TV and connect it to the internet connection.
Step 2: Go the App Store and search for the DAZN app using the search bar.
Step 3: Select the app by clicking its logo and click Get or Install to download the app.
Step 4: The DAZN app will install on your Apple TV.
Step 5: Launch the app and select Sign up.
Step 6: Follow the instructions and create a new user account.
Step 7: Confirm your subscription payment via iTunes.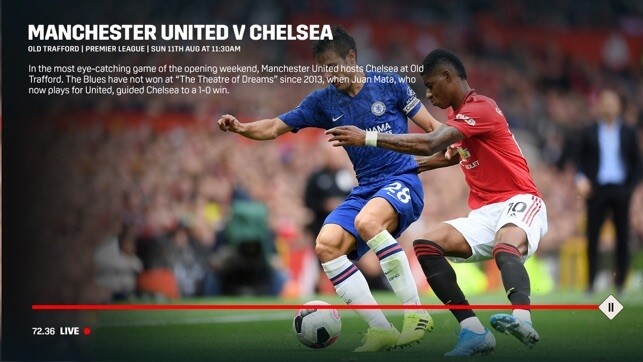 Note: If you had already subscribed DAZN subscription, click Sign In and log in with the necessary credentials.
Alternative Method – To Watch DAZN on Apple TV Older Models
Users with Apple TV 3rd generation, 2nd and 1st generation devices can follow this method to watch DAZN. For this, you need to download DAZN app on your iPhone or iPad.
Step 1: Download DAZN app on your iPhone/iPad.
Step 2: Connect your iPhone/iPad and Apple TV to the same WiFi network.
Step 3: Open the DAZN app and go through the login process.
Step 4: Select and stream either live or on-demand sporting video.
Step 5: Click the Airplay icon that you can see on the media player.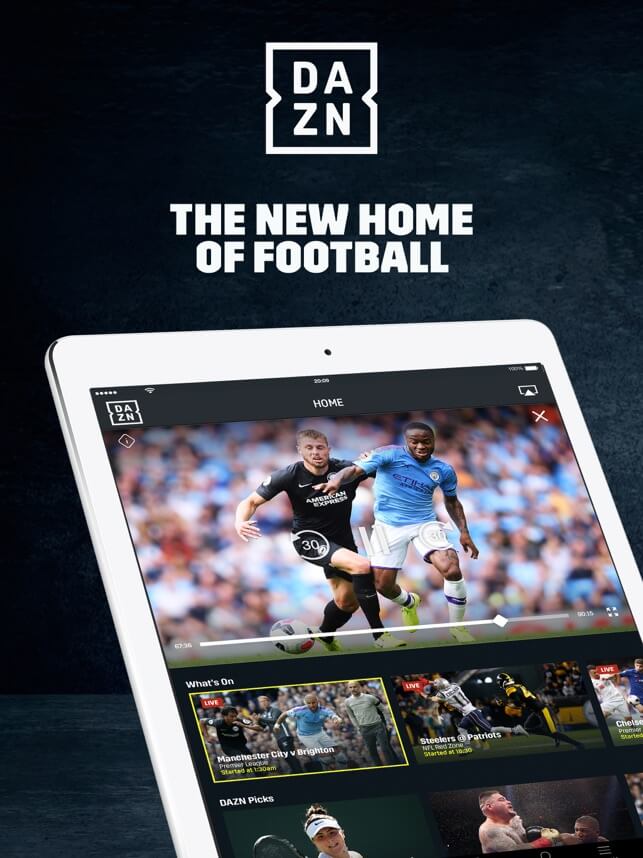 Step 6: Choose your Apple TV.
Step 7: The video will stream on the Apple TV.
You might also be interesting in watching NFL Games on Apple TV.
Do you want to share any information or query related to this guide? Drop it in the comments section. Follow Techowns on Facebook and Twitter for tutorials