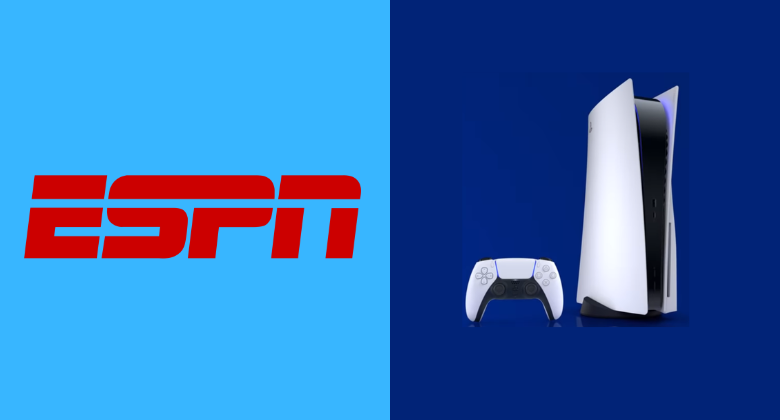 ESPN is one of the streaming applications that is available on PS5. It streams both live and on-demand content along with various live sports matches, leagues, conferences, series, shows, and more. As the ESPN app is natively available on the PlayStation 5, it makes it easier to stream all your desired content. Moreover, you can also watch ESPN content using streaming services like Hulu and YouTube TV.
How to Install ESPN on PS5
1. Turn on your PlayStation 5 and connect it to your Smart TV.
2. Make sure that you are receiving a stable internet connection.
3. Next, click on the Media tab from the home screen of your PS5.
4. Under that, click on All Apps and search for ESPN.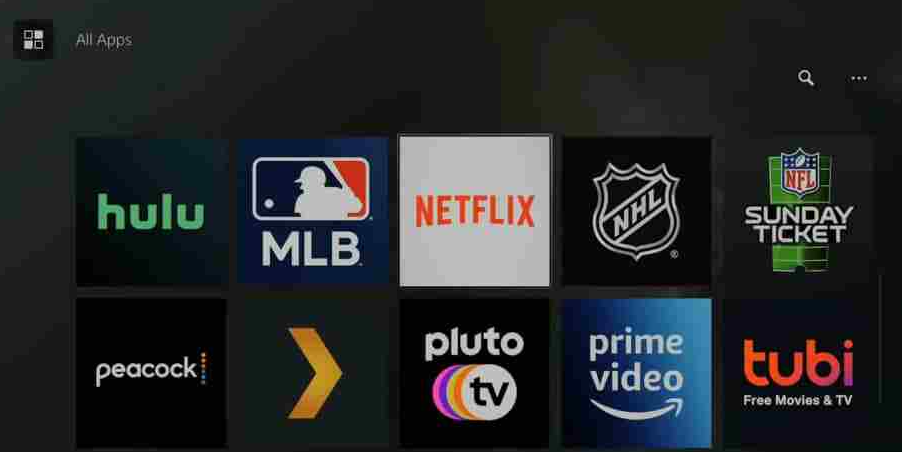 5. Pick up the app from the search results and hit the Install button.
6. After installing, launch the app on your PlayStation 5.
How to Activate ESPN on PlayStation 5
The ESPN app on your PlayStation needs to be activated to link your account. Without activation, you can watch only the free content.
1. Open the ESPN app and click the Settings icon.
2. Click the Log In button.
3. Now, you can see the activation code displayed on the screen.
4. On your smartphone or PC, visit the ESPN activation website (espn.com/activate) and enter the activation code.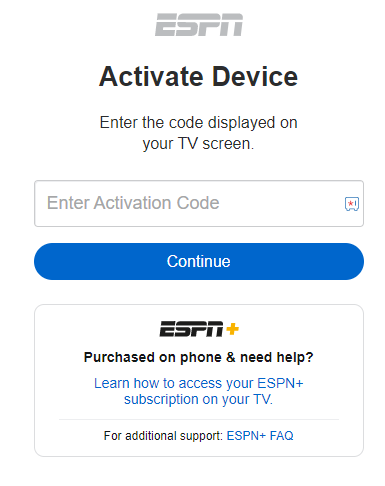 5. Once entered, click on Continue and sign in with your ESPN account.
6. Your ESPN account will be linked with your PlayStation 5 immediately after signing in.
7. Now, you can watch all your favorite shows in a minute.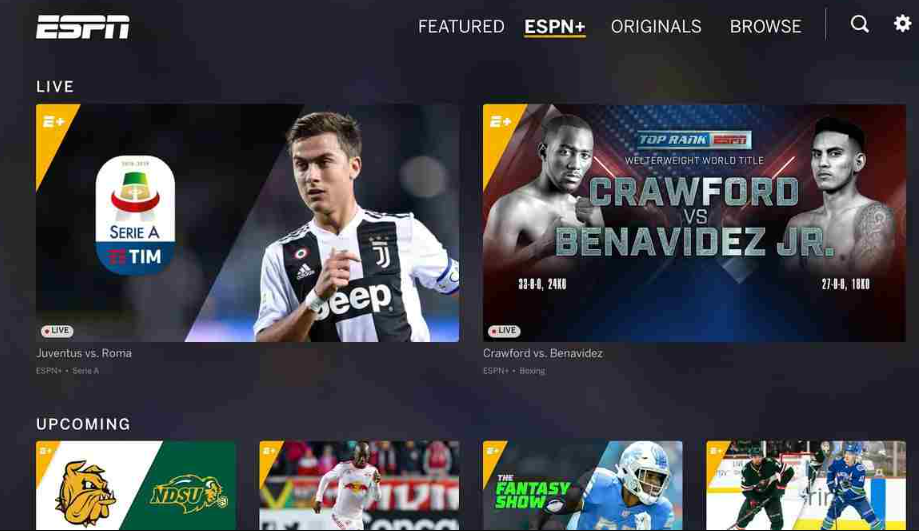 Alternative Ways to Stream ESPN on PS5
You can use the live TV providers to access the ESPN video content.
If you have an active YouTube TV, Hulu, or fuboTV subscription, there is no need to install the ESPN app separately on your PS5. Instead, you can use any of these streaming services to watch the ESPN content on your PlayStation 5. All you have to do is,
1. Connet your PS5 to a good internet connection and install Hulu, YouTube TV, or the fuboTV app.
2. Once installed, log in with the required credentials and launch the streaming app.
3. From the home screen, search for ESPN and start streaming your favorite content easily.
What Can I Watch on ESPN
In the ESPN app or channel, you will get a majority of sports content from around the world. Some of the popular content from ESPN are mentioned below.
Films Spotlights
Bullies of Baltimore
The Perfect Machine
Survive and Advance
The Last Dance
The Fab Five
Sports
Basketball
Ice Hockey
Boxing
Mixed Martial Arts
Baseball
Leagues
PGA Tour
LaLiga Santander
Bundesliga
NCAA Men's Basketball
UFC
Conference
American Athletic Conference
America East
ASUN
Atlantic 10 Conference
Big 12 Conference
Series
Player 54
Man in the Arena
Peyton's Places
Top Rank Real Time
The Ultimate Fighter
Shows
ESON FC
In the Crease
NBA Cross Court
Futbol Americans
NFL Matchup
The entire details are available on the ESPN website.
Fix ESPN Not Working on PS5
If you have any issues with the ESPN app on your gaming console, try the below-mentioned fixes.
Check the Internet Connection – As ESPN is an internet-based application, it needs enough network bandwidth to stream the content. If you have a poor or unstable internet connection, check it and fix the issue. Restart the router or use ethernet to get a stable WiFi connection.
Restart Your PS5 – If the issue is with your PS5, you need to restart it first. Through restarting, you can solve temporary issues and minor bugs. After restarting your device, check whether the ESPN app is working perfectly or not.
Clear Cache – The cache files stored in the ESPN app as well as in your PlayStation 5, might be corrupted and might contain unwanted malware. Clear all the cache files on your gaming console. After that, check whether the ESPN app is working properly or not.
Update ESPN – If you are still using the old version, some of the features might not work or are not compatible with your device. Whenever new updates are released, you have to download and install them immediately. After updating the ESPN app, it will work as it must.
Reinstall ESPN – When the ESPN app does not work as per your commands or no option works in it, it is better to reinstall the app. In reinstalling, the updated version will be automatically installed.
Update PS5 – Make sure that your PlayStation 5 console is on the current version. If not, most of the streaming applications, like ESPN and Plex, might fail to work.
Reset PS5 – If these steps do not give you a hand to solve the issue, you have to reset your device. When you factory reset, all the data and login details that you saved on PS5 will be removed and you will have to start from scratch.
FAQ
Is ESPN available for all PlayStation consoles?
Yes, the ESPN app is available for PS5, PS4, and PS3 consoles.
Was this article helpful?