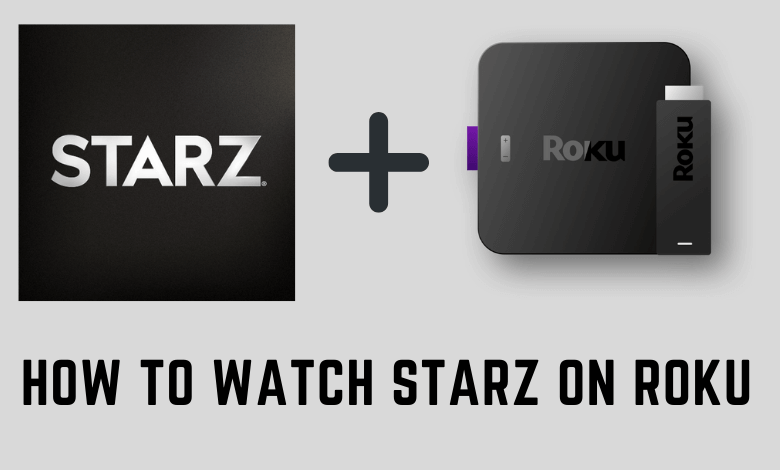 If you are looking for a premium entertainment platform, you can opt for Starz. Starz offers unlimited series, movies, originals, and it is supported on all devices, including Roku. If you have a Roku TV/streaming device, you can install the Starz channel directly from the Channel Store. Like other streaming platforms, you must activate Roku on your device to access the content. Apart from installing the app, there are other possible ways to stream Starz on your streaming device.
How to Install Starz on Roku
[1] Connect your Roku device to the TV and turn on both devices (TV and Roku).
[2] Press the Home button on your Roku remote.
[3] Go to the Streaming Channels menu and select it.
[4] Choose Search Channels.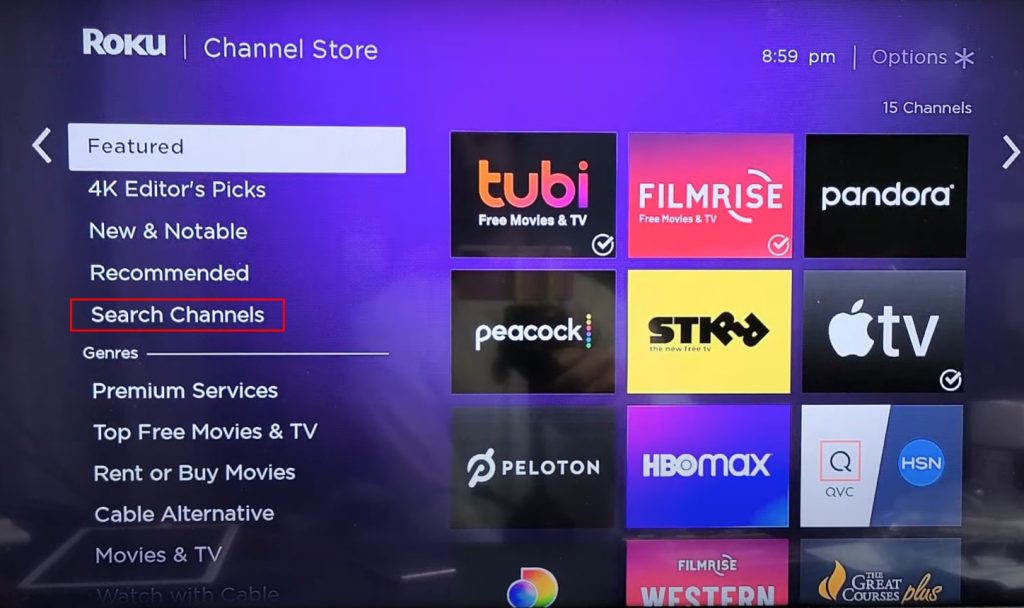 [5] Type Starz with the help of the keyboard displayed on the screen.
[6] Select Starz channel from the suggestion results.
[7] Choose Add Channel on the installation page.
[8] Select Go to Channel to launch the Starz app once installed.
How to Activate Starz on Roku
[1] Open the Starz channel on Roku.
[2] An activation code will appear on the TV screen.
[3] Visit the Starz activation website on your smartphone or PC browser.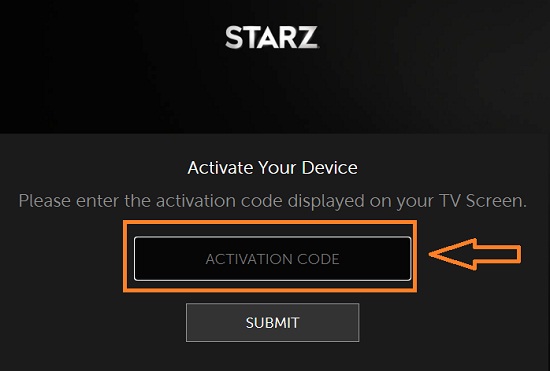 [4] Log in with your TV provider or with Starz direct subscription.
[5] Enter the activation code displayed on Roku connected TV screen and click SUBMIT.
[6] Once activated, the Starz app content will load on your TV.
[7] Now, you can start streaming your favorite Starz content on Roku.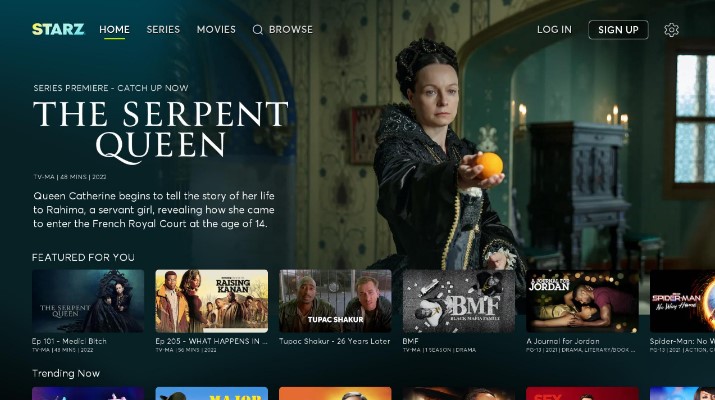 How to Stream Starz on Roku via Streaming Services
Apart from the Starz app, there are streaming services that stream Starz content on its package. However, you need to add Starz as an add-on channel along with a regular subscription package. Here are a few services that you can try out.
How Much is Starz on Roku
Starz is free to install on the Roku device. But, to access the content, you must subscribe to the premium plan. Remember that the pricing may differ based on the cable TV providers and streaming services.
| PLAN | PRICING |
| --- | --- |
| Base Plan | $8.99 per month |
Note: Starz doesn't offer a free trial to new users.
How to Fix Starz Not Working on Roku
At certain times, the Starz app may stop working on your streaming device because of temporary issues, such as app crashes, network issues, etc.
Check the network speed – Sometimes, poor internet speed can make the content load slow in the middle. Therefore, check the internet speed and improve it by restarting the router.
Not receiving the Activation code – If you haven't received the activation code for a long time, restart the app and get the code. If you didn't receive still, uninstall and reinstall it again.
Restart Roku – If the app crashes while using it, restart the streaming device to fix it.
Update Starz – Update the Starz app to the latest version if it is outdated.
Update Roku – Updating Roku can fix compatibility issues with the app.
Was this article helpful?