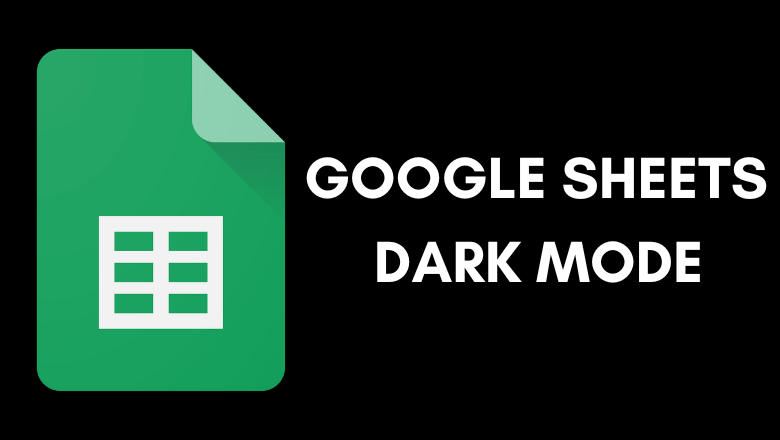 Google Sheets is a web-based program that you can use to create, update and modify spreadsheets. The major advantage of Google Sheets is that multiple users can work on a single spreadsheet simultaneously. It is part of the Google Docs Editor Suite, which includes Google Docs, Google Slides, Google Drawings, Google Forms, Google Sites, and Google Keep. While using Google Sheets in low light conditions, it is advisable to turn on dark mode to reduce eye strain.
Does Google Sheets Have Built-in Dark Mode Support?
No. Currently, Google Sheets doesn't have a built-in setting for Dark Mode. You can enable it by using the dark mode extensions on Chrome, Firefox, Edge, or any other browser.
How to Enable Google Sheets Dark Mode on Desktop [Windows PC and Mac]
The Dark Reader is a free and easy-to-use browser extension to change the Google Sheets background to dark. This extension is well integrated with Chrome, Firefox, Safari, and Microsoft Edge web browsers.
#1: Launch the web browser on your device.
#2: Visit darkreader.org and add the extension to your web browser.

#3: After that, open the new tab, visit docs.google.com/spreadsheets and open the spreadsheet you want.
#4: Click the Dark Reader icon next to the address bar and click the toggle button to enable dark mode.
Note: You can also use the keyboard shortcut of Alt + Shift + D to enable the dark mode.
#5: Once the Dark Reader is enabled, the background of all the websites (tabs) on the browser including Google Sheets will change into a dark theme.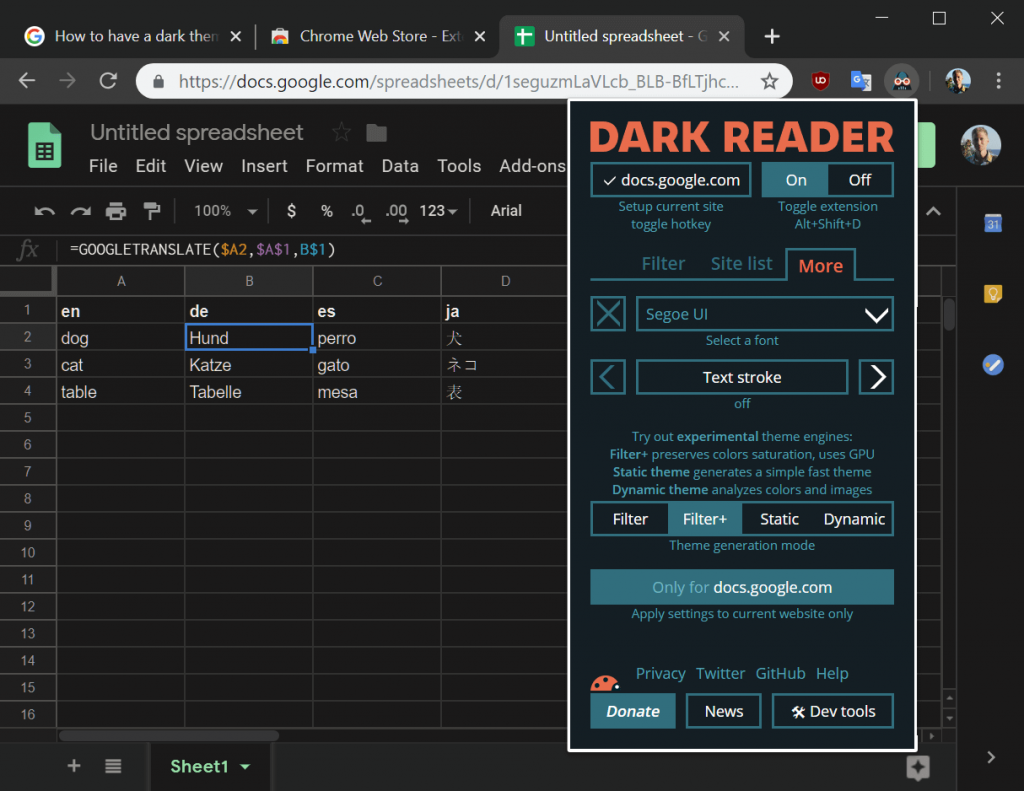 Alternate Way
This method is only applicable to the Chrome browser.
#1: On your Chrome browser, type chrome://flags.

#2: Type and search for Dark Mode.
#3: On the search results, choose the "Auto Dark Mode for Web Contents" section.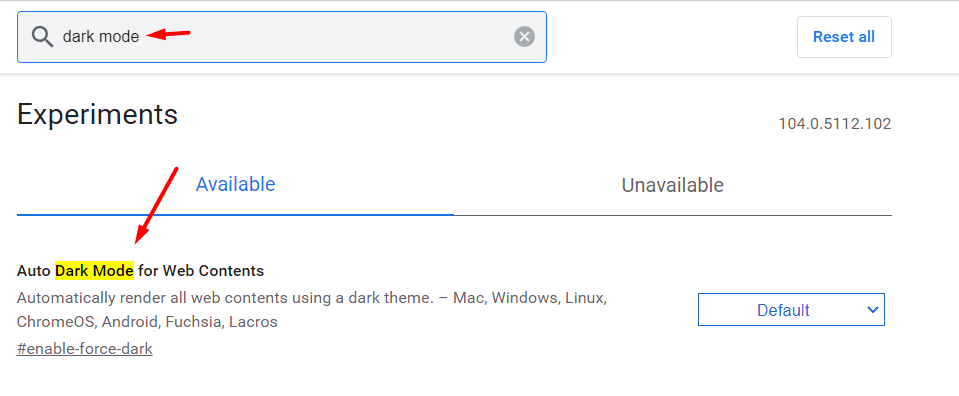 #4: Click the drop-down icon next to the Default option and choose Enabled.

#5: Now, open Google Sheets, and it will open with a dark background.
How to Enable Google Sheets Dark Mode on Android and iPhone
Apart from the desktop, you can also use Google Sheets on the smartphone (Android or iPhone).
#1: Open Google Sheets app on your smartphone and tap the hamburger icon on the top right corner.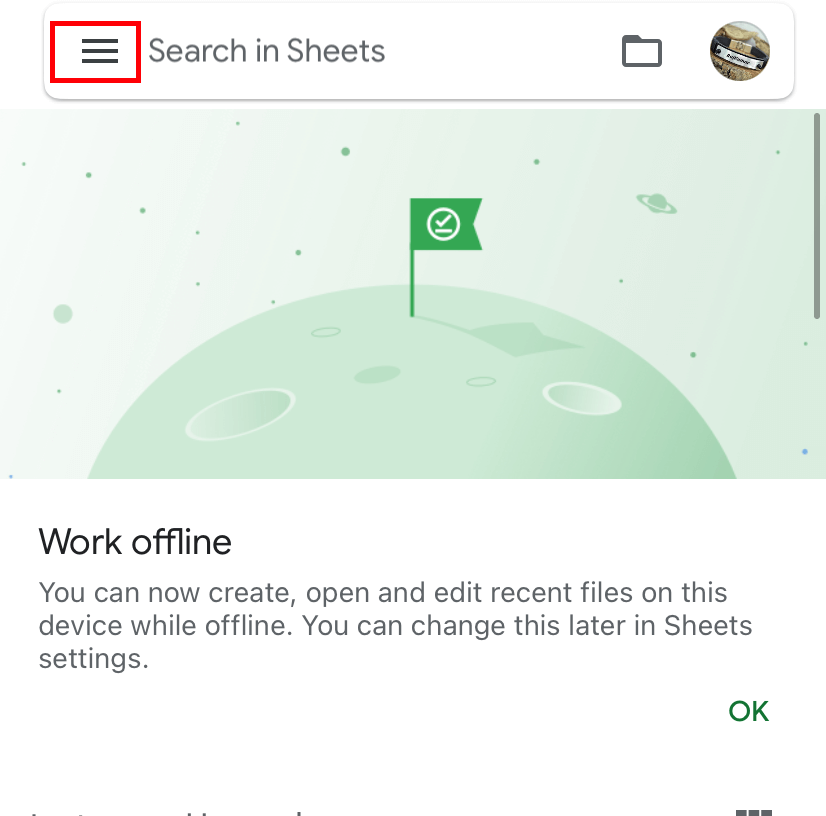 #2: Click on the Settings option.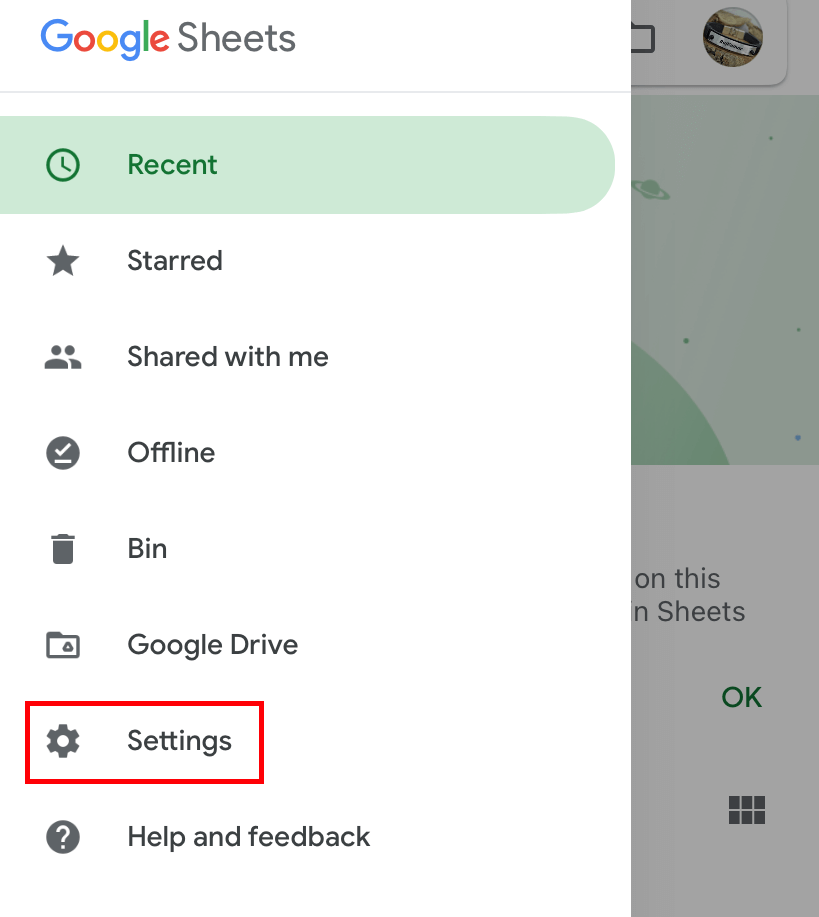 #3: Choose the Theme option.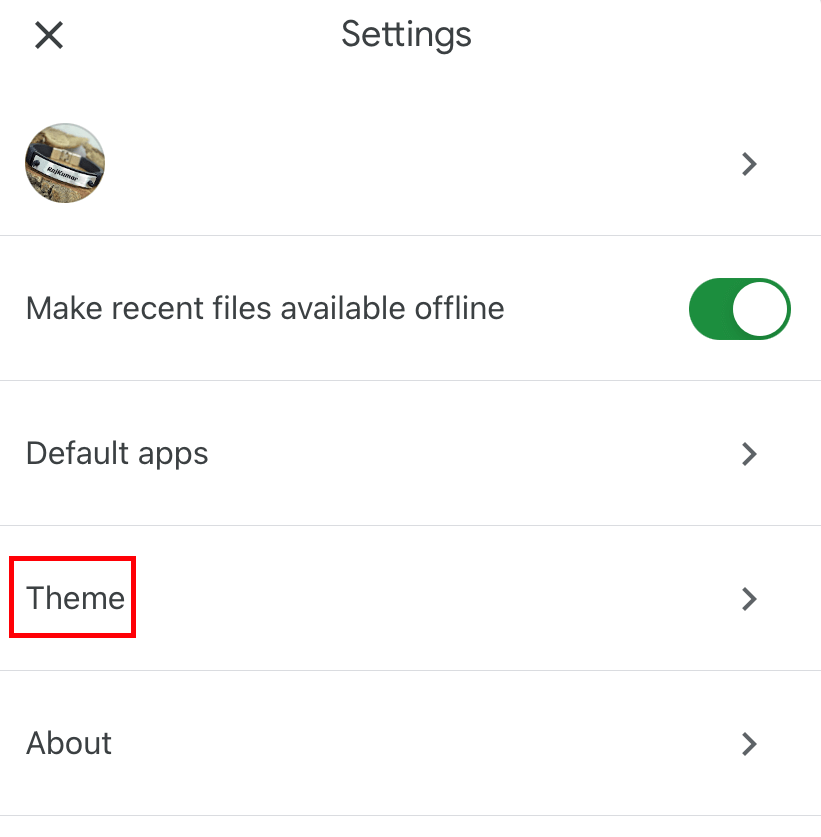 #4: Click on the Dark option.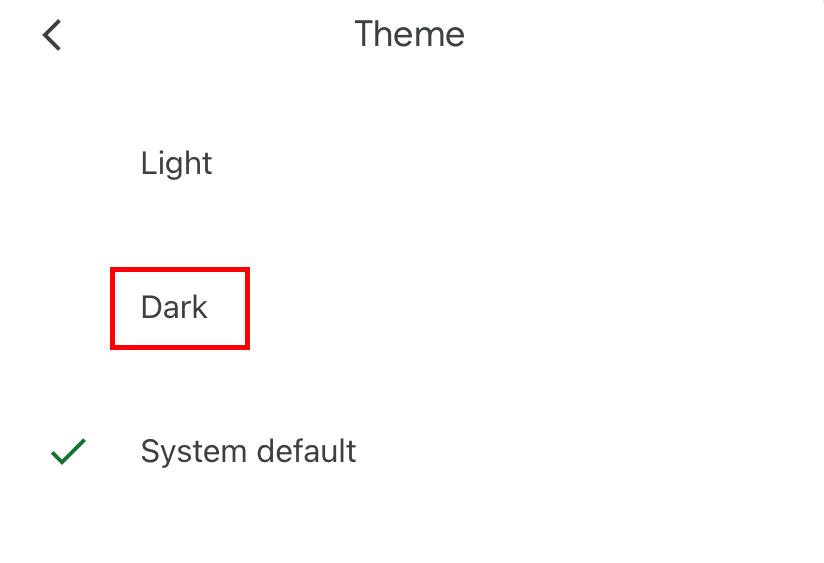 Alternate Way
#1: Configure your Google Sheets app to follow the system default settings (Google Sheets → Settings → Theme → Default).
#2: Enable the dark mode on your system settings.
#3: Now, open the Google Sheets app, which will open with the dark theme.
Frequently Asked Questions
How to add a theme to Google Sheets?
→Open the Google Sheets.
→Tap the Format option.
→Choose the Theme section.
→Select the theme and add it to Google Sheets.
Was this article helpful?