Apple Watch is the best smartwatch available in the market. It performs most of the features of an iPhone like making callings, using Siri, checking notifications and much more. Apple offers an automatic backup option for all its devices, and Apple Watch is no exception. However, backing up the Apple Watch doesn't work like other iOS services. You can only backup a set of data on Apple Watch.
What's included in Apple Watch Backup
According to Apple's support page, you can backup the following things on your Watch:
App data (both built-in and downloaded apps)
Home screen layout
Settings related to the clock face, dock, notification and general system
Health and fitness data
Synced photo albums
Time zone
Synced playlists and albums
Siri voice feedback setting
What's not included in Backup
Backup doesn't include,
Bluetooth pairings
Information about Credit and Debit cards that you used for Apple Pay via Apple Watch
Apple Watch passcode
Messages
How to Backup your Apple Watch?
Your Apple Watch data and settings will be backed up automatically on the paired iPhone as long as they're in range. Also, there is no option to manually backup the data. When you backup your iPhone to iCloud or iTunes, the Apple Watch data on your iPhone will be backed up automatically.
But, when you're upgrading to a new Apple Watch, you can backup and restore data from old Apple Watch easily. Unpairing the Apple watch backups the data automatically on your iPhone. After unpairing, you can restore it on the same watch or any other Apple Watch by
Open the Watch app.
Select Start Pairing.
Select Restore from a backup.
Go through the on-screen prompts and sign in with your Apple ID.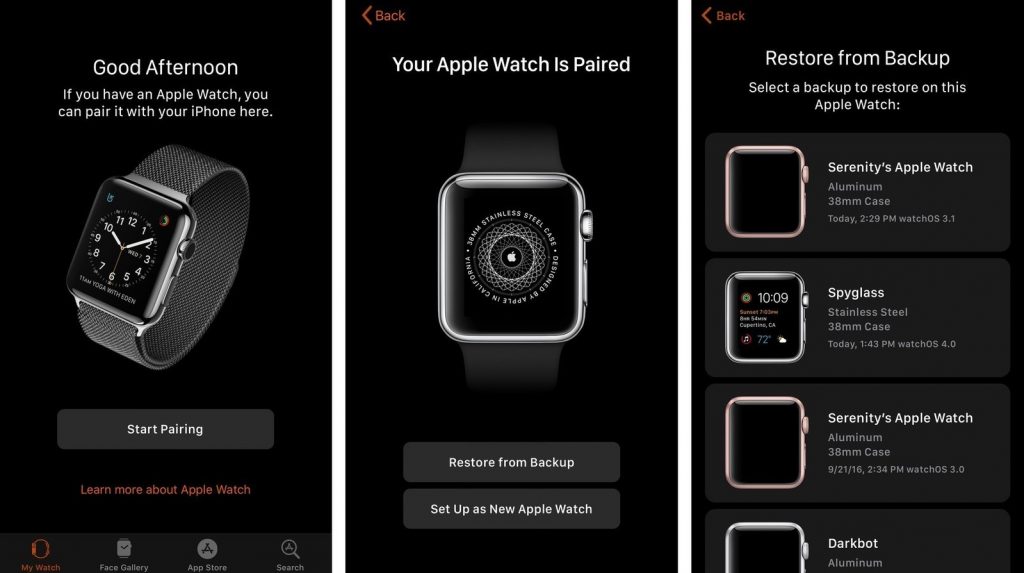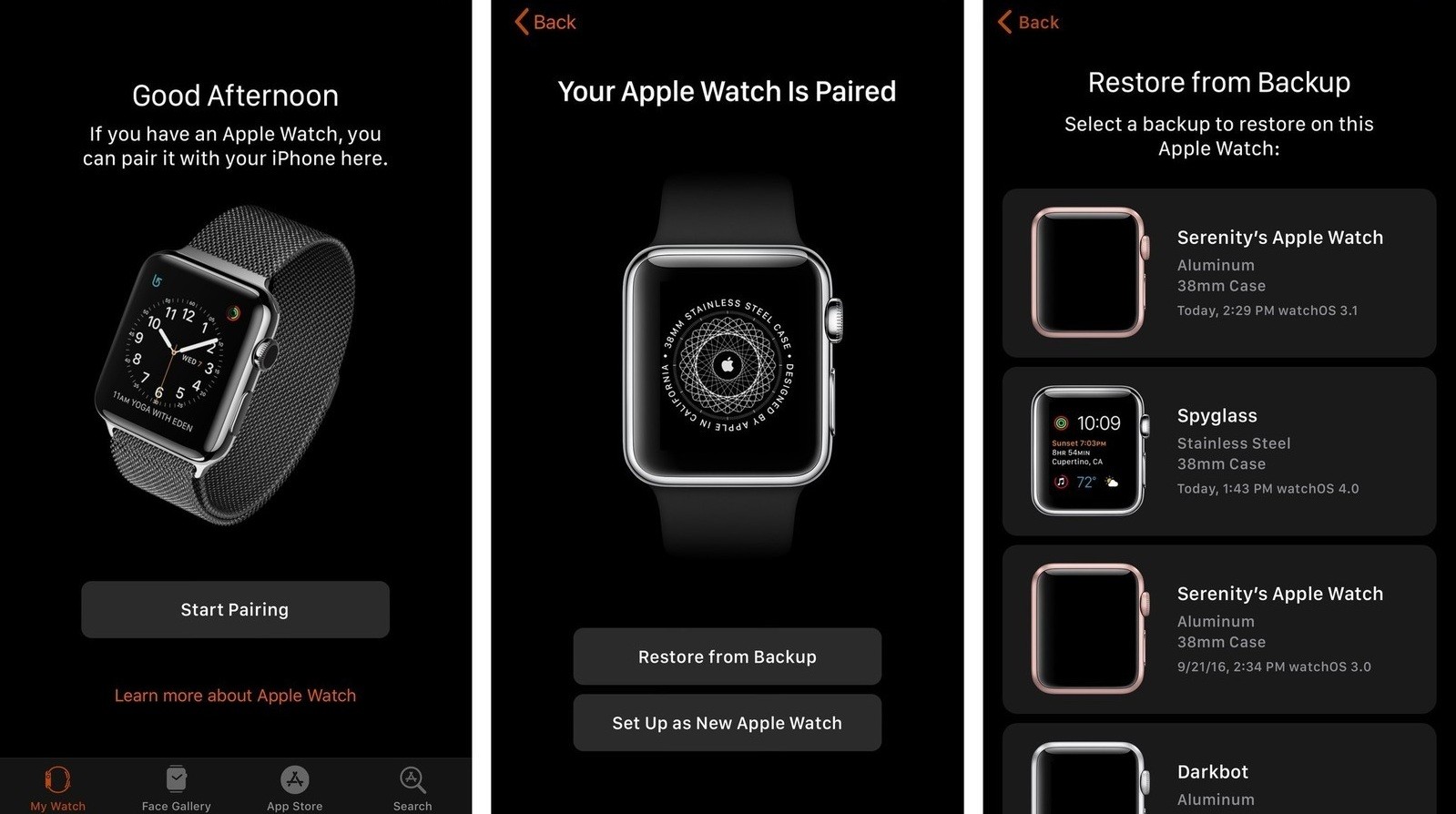 Our Opinion
With your Apple Watch backed up safely, check out our picks of the best Apple Watch apps and watch faces to enhance their productivity. Backing up Apple Watch is important to keep a track of your health and fitness. As mentioned earlier, your Apple Watch will remain backed up until it is paired with an iPhone.
Any query about Apple Watch and backups? Give us a shout through the comments section. We'll try to answer them. To catch our tutorials instantly, follow our Facebook and Twitter pages.
Was this article helpful?